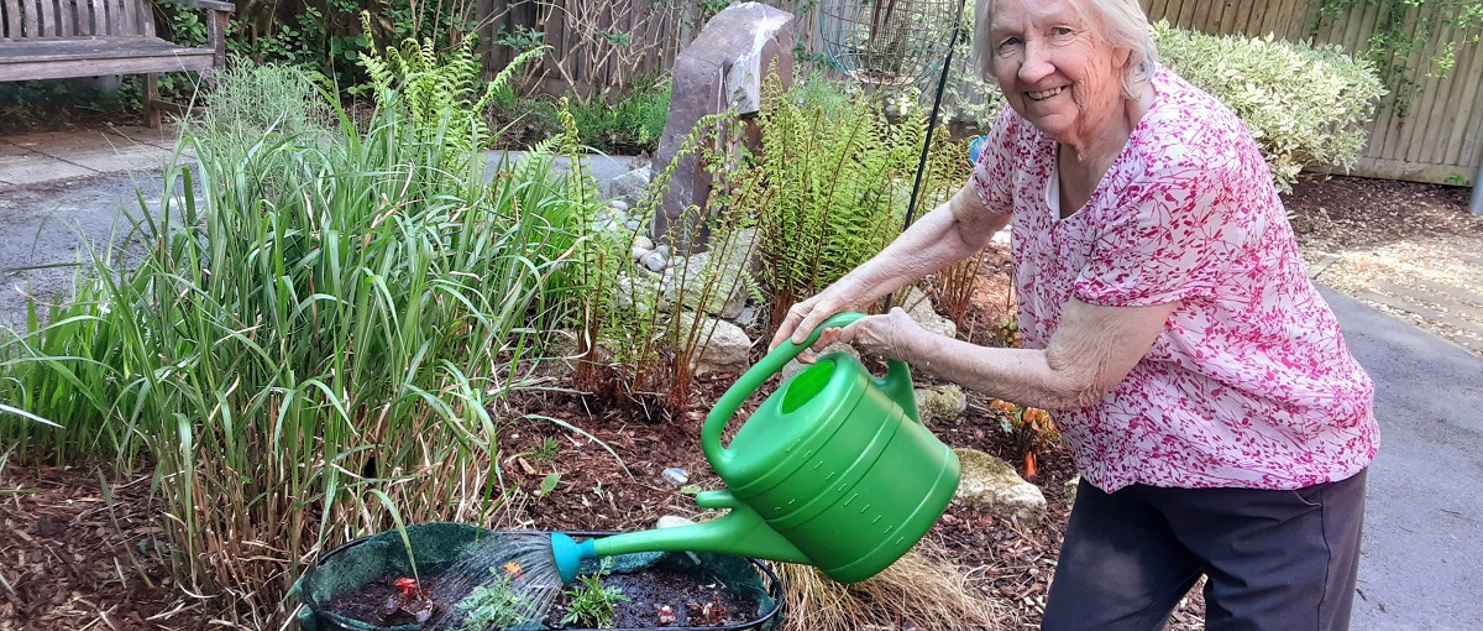 Verwood House Residents Pay Tribute to the Late Duke of Edinburgh
Green-fingered residents at our Dorset care home have created a very special 'Royal' memorial garden in honour of Prince Philip.
The residents and staff at Verwood House Care Home wanted to remember the Duke's good work and loyalty to the nation by planting an area dedicated to his memory.
The garden, at the Ringwood Road home, features a range of flowers from germarium, forget-me-nots to begonia as well as a pretty display of hand painted pebbles.
Emilia Turner, Verwood's Wellbeing & Lifestyle Coach, who helped co-ordinate the project, said: "We were all very sorry to hear about the passing of the Duke of Edinburgh.
"He had done so much good work for the nation, so our residents felt they wanted to honour him and all his work over the years.
"We have some residents who have green fingers so we were grateful for their expertise. The garden brings such joy, offering a peaceful place to come and sit quietly or get planting, whatever residents choose to do!"
The memorial garden is located near a small water fountain stream where there are also plans to build a sensory garden space in the future. 
Verwood resident Mavis Owen said: "Britain has lost a wise elder, he will be remembered for his love for our country."
Verwood House manager Janie Wilkins said: "We have a very pretty garden here at Verwood House and the new memorial space offers a quiet retreat. It has been a team effort to create, so thank you to all our residents and staff.
"All we need now is for the sun to shine and we can get outside and have some cream teas and other treats!"
Prince Philip, the Duke of Edinburgh, was married to the Queen in 1947 at a ceremony in Westminster Abbey.
For more information on our Verwood care home, click below: