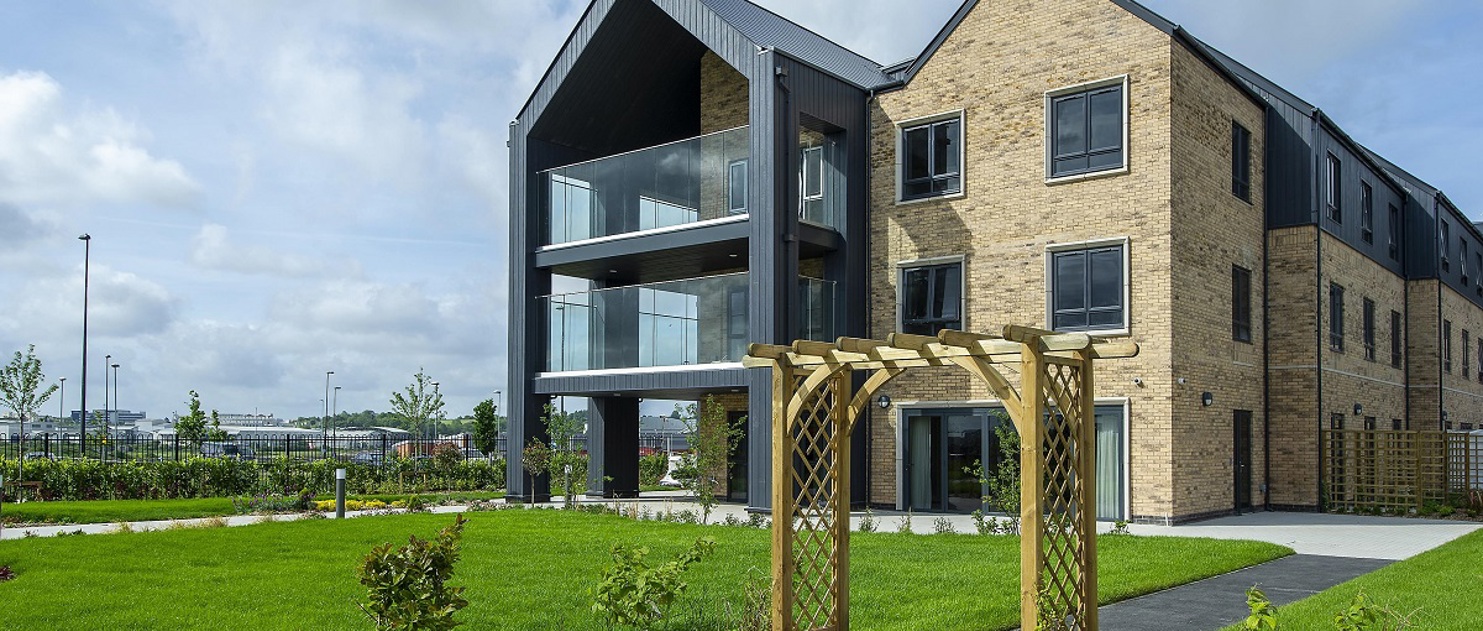 Lovell Place Care Home, Bristol
Lovell Place Care Home in Bristol will offer residential, dementia and nursing care, as well as short breaks, all from within a luxury environment.
---
Lovell Place Care Home
Sparrowbill Way
Patchway
Bristol
BS34 5AU
Within our state of the art care home you'll find the superb facilities which set Lovell Place apart from the standard care home.
Luxurious living at Lovell Place Care Home in Bristol
Our stunning care home in Charlton Hayes features bright and spacious en-suite bedrooms, all of which have been beautifully appointed in a range of colours and themes for comfortable and stylish living, and a limited number of contemporary private suites.
Each suite benefits from a high spec kitchenette, spacious lounge diner, and a private patio overlooking the landscaped grounds.
As you step inside our care home you'll find our wellbeing and beauty salon. Providing haircuts and styling from the comfort of the home, residents also benefit from regular manicures and pedicures whenever required, and of course, regular signature Hamberley hand massages. Next to the wellbeing and beauty salon you'll find our elegant café where residents can spend time with each other and with loved ones over a coffee and a delicious slice of homemade cake.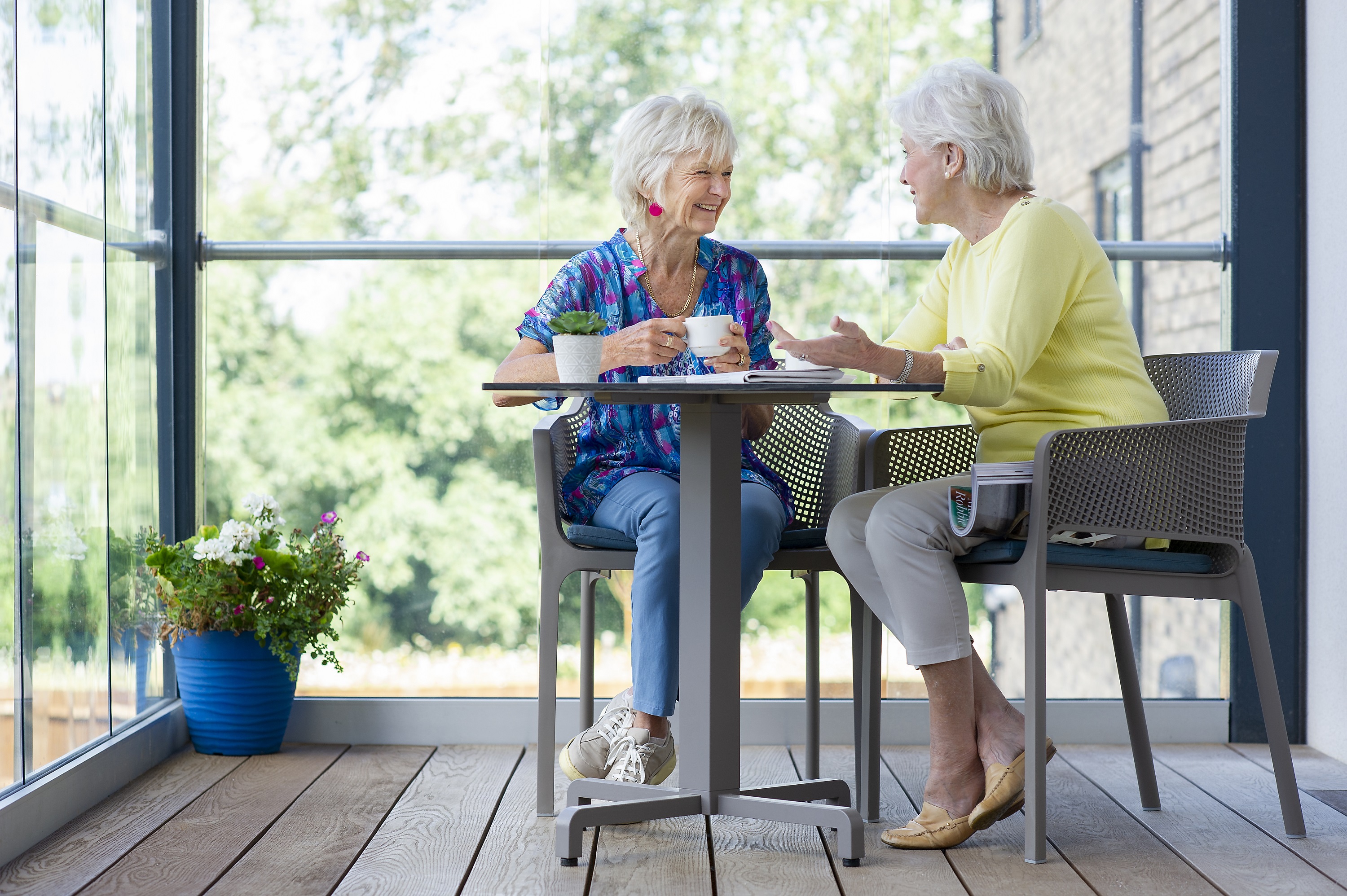 Throughout Lovell Place you'll find vibrant living spaces where you can relax in comfort and enjoy conversation or quiet. The choice is yours.
Within our stunning care home you'll also find our deluxe cinema, where film lovers can enjoy the latest releases or classic films with popcorn and homemade ice cream.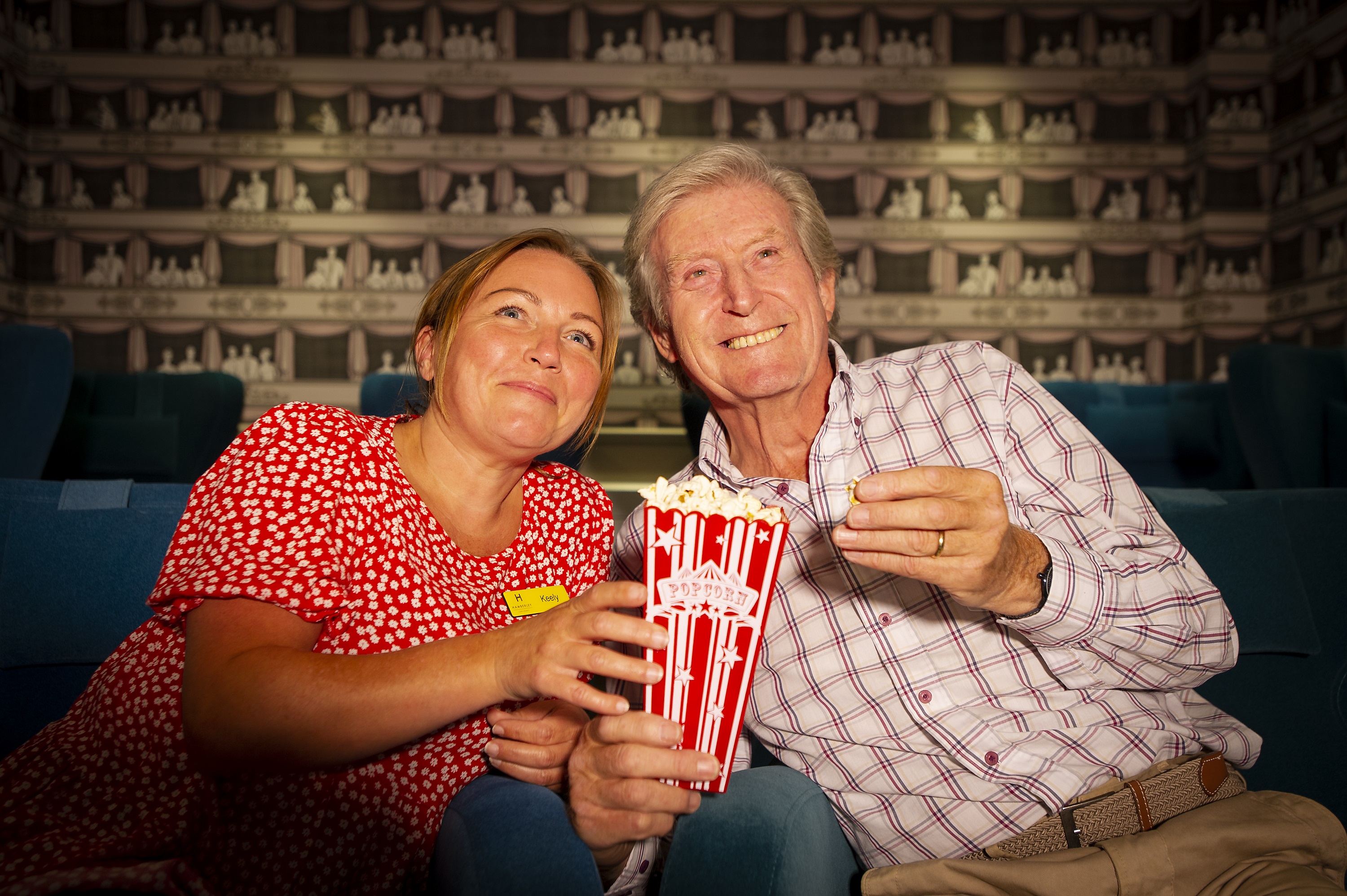 Lovell Place Care Home in Charlton Hayes also benefits from a spacious activity lounge where residents can pursue their favourite hobbies together or take up something new.
Throughout the home you'll also notice our spacious balconies with spectacular views across the grounds of our home. Here our residents can spend time with family and friends, or simply socialise together with their favourite tipple from the bar.
An award-winning model of care - introducing the Homemakers of Hamberley
Within Lovell Place you will find our award-winning Homemakers. Our Homemakers not only provide the highest quality of care, but they focus on the tiny details that make each day special for every resident, providing truly person-centred care.
Promoting an active lifestyle
The Homemakers of Hamberley help residents to stay active and to continue with their hobbies, interests and social groups, just as they would have at home.
Whether that's keeping in touch with family and friends, organising trips out to shops or places of interest, the Homemakers are on hand to make sure residents feel comfortable getting out and about as part of an active social life.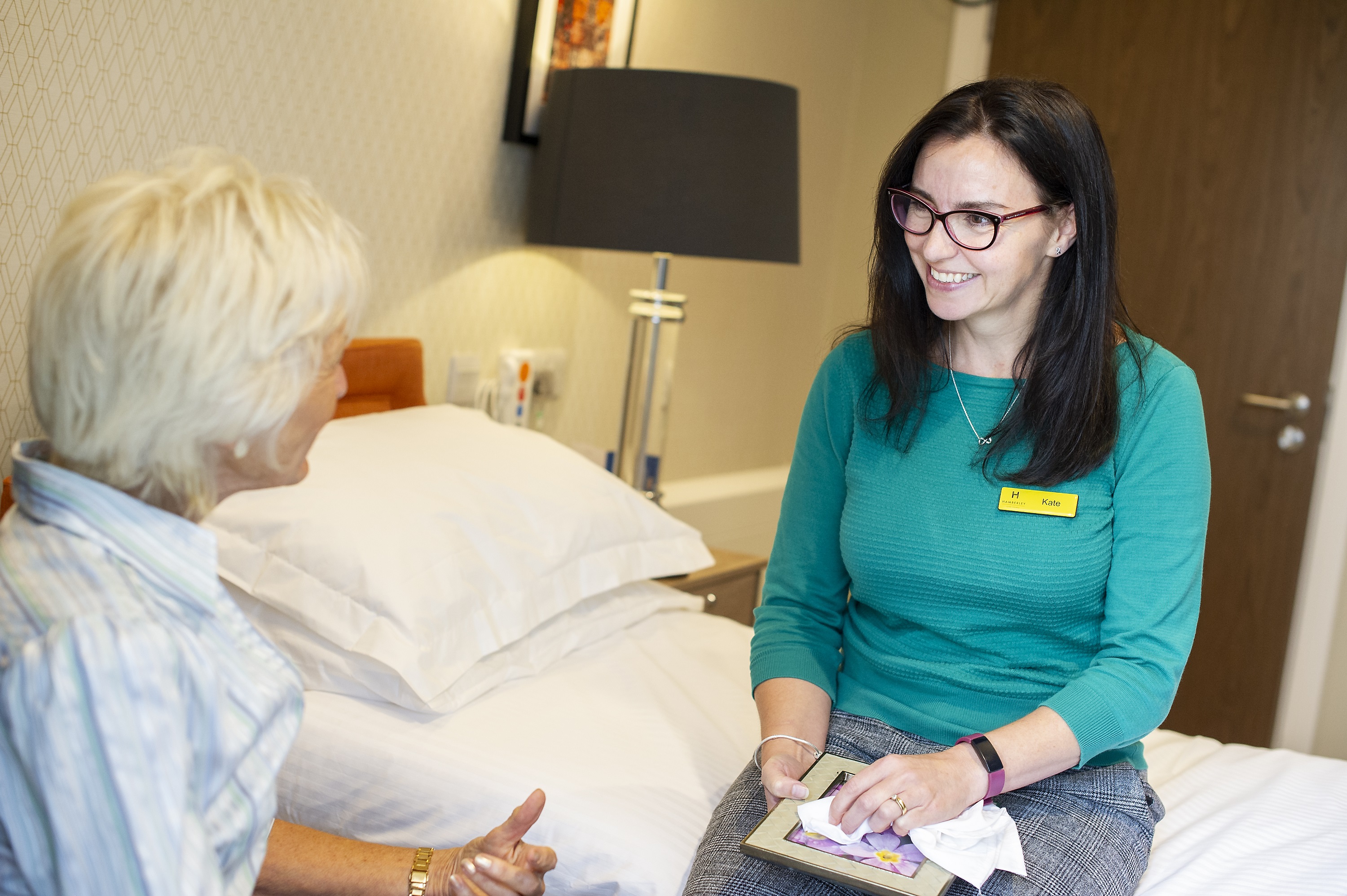 "The Homemakers are just wonderful, making every day an experience for residents," - Daughter of a Hamberley Care Home resident
Being a friend and companion
Our Homemakers spend quality time with residents, sharing meaningful moments together. Whether that's having a cup of tea, joining in with a hobby, discussing the day's news, or just quietly enjoying each other's company, our Homemakers provide companionship and help make our home a warm and caring community.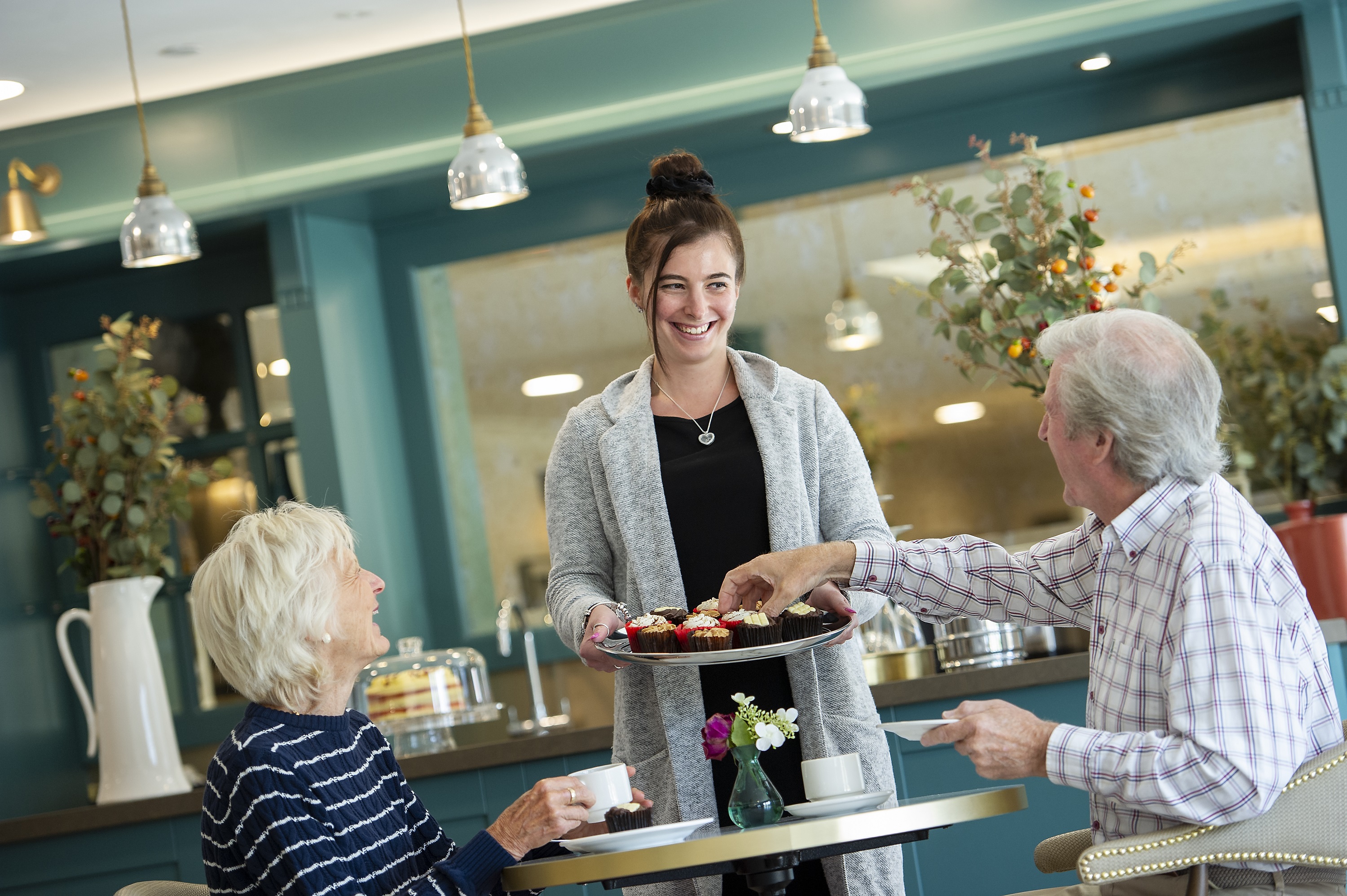 "Mum always looks lovely when we visit as the Homemakers take the time to make sure her hair, nails and make up are done, giving her the respect and dignity she deserves," - Daughter of a Hamberley Care Home resident
Helping to keep rooms looking their best
Our Homemakers help with the general tidying of rooms and ensure they are clean, comfortable environments for residents to enjoy. From rearranging cushions and cleaning up small spillages, to giving bedrooms a quick tidy in between scheduled cleans, our Homemakers are there to help keep our homes and residents' rooms looking their best.
"When I visited, I was struck by the beautiful setting, furnishings and facilities. However, it is the professionalism and warmth of the Homemakers and all the staff that has made my mother's stay so happy. The attitude of the staff is exemplary," - Daughter of a Hamberley Care Home resident
Our Homemakers encourage and support residents in their chosen lifestyles. Whatever they like to do, our Homemakers will go out of their way to facilitate it and help them to embrace life.
Wellbeing and lifestyle
Happiness and harmony are at the heart of our home life, and at Lovell Place we will have a dedicated Wellbeing & Lifestyle Coach to ensure that we create a nurturing and stimulating environment for residents and staff alike.
We advocate activities that promote physical and mental wellbeing, but we don't believe in waiting for an Activities Coordinators to organise them. Our Homemakers support our residents to continue with their hobbies or pursue new leisure activities, when they want to, and not as part of a set timetable.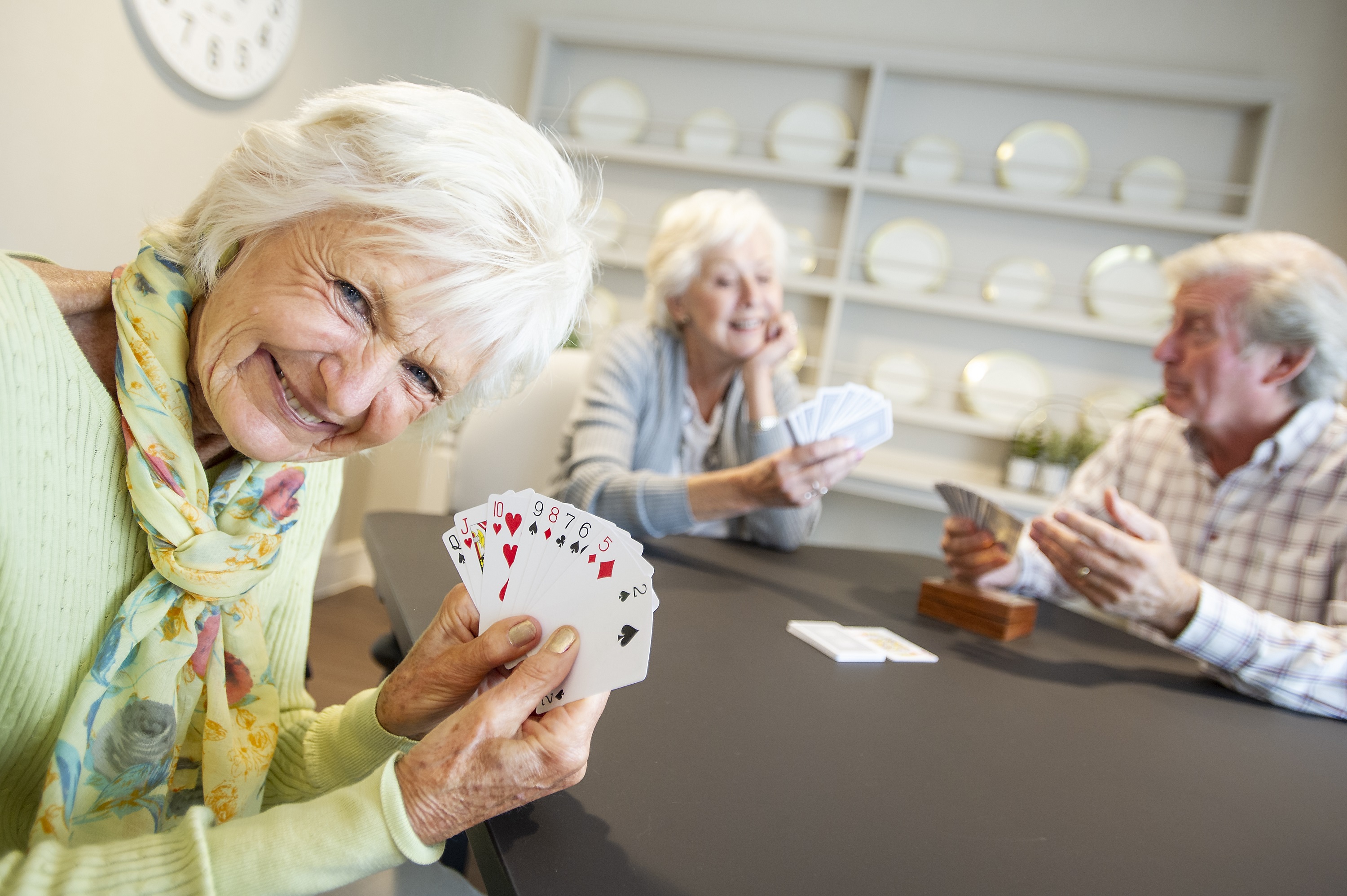 Working together with our Wellbeing & Lifestyle Coach, all of our residents benefit from a personalised Wellbeing Programme to ensure we create a supportive and nurturing lifestyle.
To find out more about our Wellbeing & Lifestyle Coach, and our approach to wellbeing at Charlton Hayes contact us to arrange a visit.
Dining and nutrition
Variety is the spice of life, and our resident chef will serve a wide range of meals catering to every taste and diet. Our carefully planned menus offer well balanced, wholesome menus, where traditional dishes feature alongside international cuisine and include varied seasonal options, every day of the week.
We know that being able to sit down together with friends and family to enjoy a nutritious home cooked meal is the foundation of a happy and vibrant home life. So that's why our team members are committed to making every mealtime an enjoyable experience for all our residents.
Friends and family are welcome to join and dine with us for a small extra charge.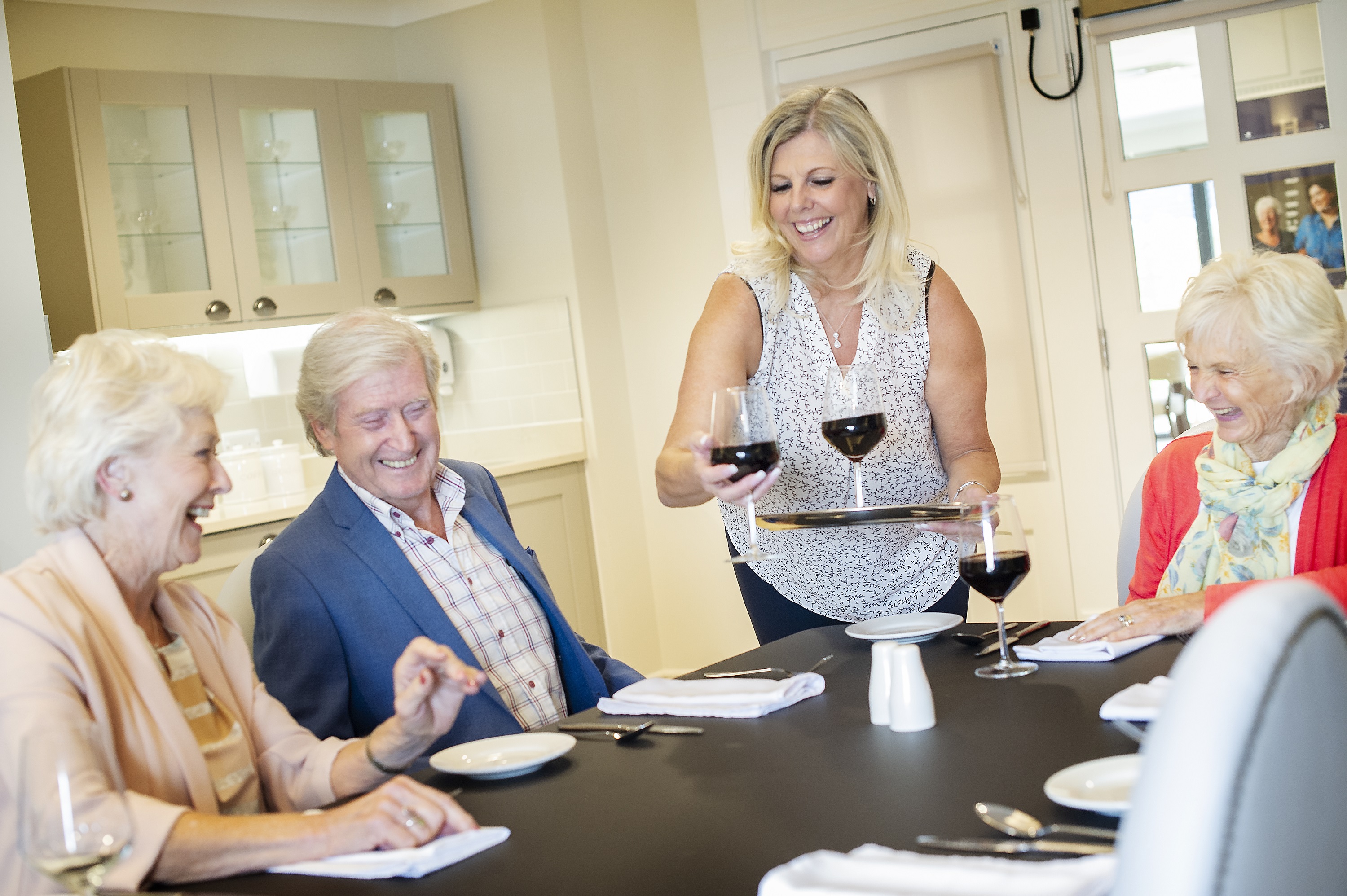 We regularly adapt our menus to suit food preferences and changing nutritional requirements. As part of our personalised care package we work together with our residents and / or their families, for nutritional profiling and meal planning to ensure they are always well-hydrated and well-nourished.
Keeping you safe
Keeping our residents safe, well and connected with their families and friends is always our number one priority.
Our Enhanced Infection Control Pledge means that you can be confident that every Hamberley Care Home is a safe and protected environment.
Lovell Place in Charlton Hayes has been designed with the highest safety standards in mind, in light of the COVID-19 pandemic. Within our luxury care home you will find a bespoke, BBC featured COVID secure visitation suite, in built thermal imaging technology in the entrance lobby to ensure all visitors to the home, including staff have their temperature taken, and a ventilation system which ensures air in public spaces is fully replaced four times an hour. The home also has hand washing and hand sanitising stations throughout for staff, residents and visitors.
Lovell Place will offer an exceptional level of care within a luxury environment. Contact us today to register your interest, or to find out more.
Enquiry Form
QUESTIONS ABOUT CARE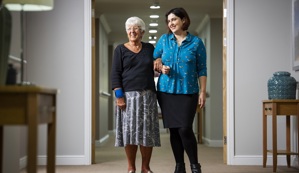 What training do your staff receive?
All members of our team are given the training and support needed to help them provide the highest standards of care. In addition to the statutory training that all care workers have to complete, we also ensure our staff receive bespoke Hamberley specific training in areas that we feel will help staff to provide an outstanding care experience.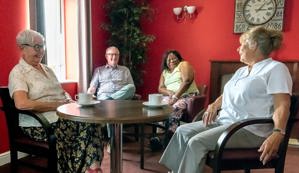 Can resident's rooms be decorated?
Yes. This is your home and we want it to feel like just that. If you want to make significant alterations then we may ask for a retained fee to return the room back to its original state once vacated.