Residential care
Live life on your terms with residential care at Hamberley's luxurious homes
When you visit a Hamberley Care Home, you'll see why we're the first choice for residential care - the best care in the finest environment, inside and out. Whether you're looking for a warm and nurturing retirement home, or the special place your loved one can feel happy and cared for, we're dedicated to making sure that residents enjoy fulfilled and happy lives.
Live life on your own terms at Hamberley, rediscover the things you love, make new friends and hobbies, and simply enjoy being yourself in comfort and luxury. Our dedicated wellbeing and lifestyle, care and nursing teams support you to continue living your life in the way you want - with as much or as little support as you need.
With both individuals and couples welcome in our luxury homes, more and more people are choosing residential care to beat isolation and simply enjoy life with fewer complications - luxuriating in beautiful surroundings with new friends.
"A long life needs a happy ending. My father-in-law is 98 and has been fit and active all his life. After care at home and in another care home, he came to Charrington Manor. What a difference! The Homemakers actively engage with him, he has a cinema, a garden, a pub and even his golf clubs, which he hasn't used in 15 years. He is active, challenged and becoming more able every day. This has been one of the best decisions we have ever made and to anyone else looking for an altogether better level of care for their parents, there is nowhere better."
Luxury living at Hamberley
Explore Hamberley's luxury care homes, where you'll find:
Spacious en-suite bedrooms and apartments, beautifully appointed in a range of themes for comfortable and stylish living
Wellbeing and beauty salons for includes hairdressing and a nail bar for manicures and pedicures
Elegant cafés to enjoy a cappuccino with friends
Well-stocked bars so residents can enjoy a tipple
Deluxe cinemas to enjoy classic and latest releases
Luxurious living spaces, bright balconies and stylish lounges for socialising across all floors
Beautifully landscaped grounds and gardens
Hamberley's luxury care homes are unique and stylish interior-designed spaces, with a range of different amenities available at each location.
Explore our well-appointed homes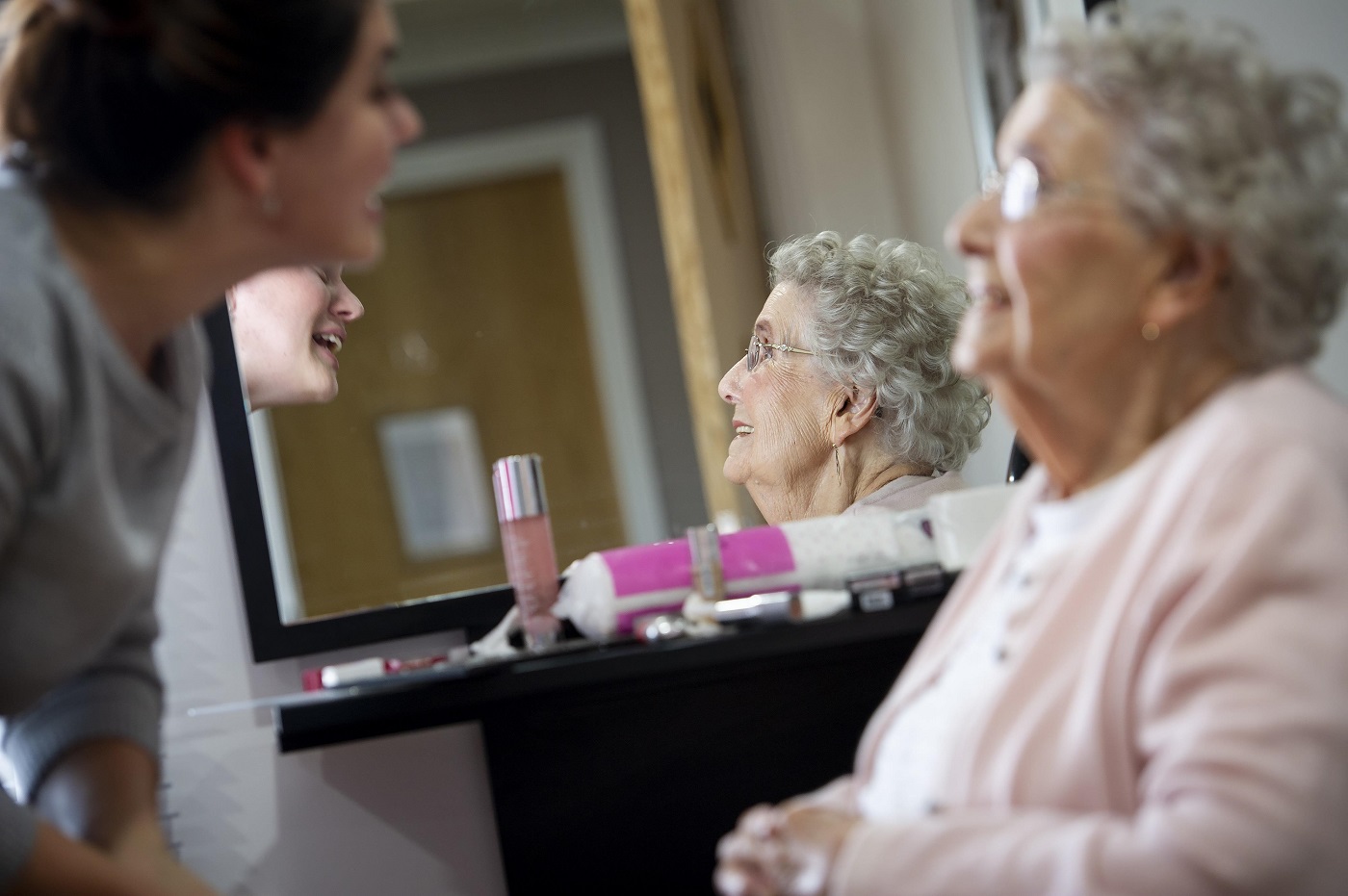 Feel at home with Hamberley
We care about making sure you're happy and healthy in your new home and feel at home right from the start- so we focus on the tiny details that make each person unique. You'll find all the comforts of home with Hamberley, with expert care, support, and companionship in an environment of unrivalled luxury.
Every Hamberley home welcomes our resident's loved ones, family members and four-legged friends for regular visits - whether to enjoy a cup of tea and slice of cake in our cafes, a walk in the landscaped grounds, or lunch with loved ones in our dining rooms.
We believe that maintaining relationships with the people and pets you love is so important, and shouldn't change when you move into residential care. Wherever possible, our Home Managers support residents to welcome their beloved pets into Hamberley Care Home too.
Find your nearest home
Contact us to learn more about your nearest home, or browse our range of luxurious residential services.
Get in Touch
QUESTIONS ABOUT CARE
What kind of care is provided at Hamberley Care Homes?
We provide a range of care home services including 24/7 Nursing Care, Personal Care (also known as Residential Care) and Dementia Care, as well as Short Breaks/Respite Care. Our homes all provide one or more of these types of care. 
You can find out specifically what type(s) of care our homes provide on the individual home pages.
Do you provide nursing care?
Every Hamberley Care Home can support people with nursing needs 24 hours a day, seven days a week.
Hamberley nurses are experienced in caring for older people with complex health conditions. Taking a proactive approach to care for each individual reduces the risk of complications that may come with ageing, such as frailty and fall risk and failing eyesight and hearing.
Our nurses include those who specialise in a range of long-term complex care conditions, including dementia, rehabilitation following a stroke or neurological injury, and physical disabilities. At some of our homes, we provide specialist neurocare and neurorehabilitation for individuals following brain and spinal injuries.
Do you provide care for people with dementia?
Yes. At Hamberley Care Homes, our number one priority for residents living with dementia is to welcome, support and embrace their ever-changing needs.
Dementia can be extremely challenging, as well as unique to every person living with it. There will always be times where the symptoms of dementia can feel overwhelming and terrifying – thankfully, our Homemakers are trained to combat this, and having built up a credible and significant relationship with residents, they will be best suited to handle any situation.
We regularly organise activities and events with people from the local community, which means our residents can remain an important part of the world outside of their home. There are many clubs and workshops available for people living with dementia – for example, our Dementia-Friendly Cinema Club.
Our nurses include those who specialise in dementia and our homes include quiet, peaceful rooms around our care homes, built for relaxation. These areas are guaranteed to obtain minimal unwelcome stimuli so residents living with dementia can remain safe and undisturbed during their tranquil moments.
Do you provide respite care or short breaks?
Yes. Respite care or short breaks with Hamberley give people the opportunity to recover from an illness or operation or enjoy a holiday away from home with full support from our Homemakers, Nurses and Wellbeing colleagues.
During a short break with us, guests benefit from the following:
Accommodation in our spacious and beautiful en-suite rooms

Restaurant-style dining

Access to all of the facilities available within our luxury care homes

A personalised wellbeing programme

Blood pressure, weight and BMI checks
How do I know my loved one is being looked after?
Relatives are in regular contact with our Home Managers, nurses, and homemakers and our doors are always open to family members. 
At Hamberley Care Homes, we operate an electronic care plan system where all care needs are documented. Your relative may give us consent to allow access to their personal Relatives Portal. This will give up to date information on what care has been given or is due.
Relatives and friends are always welcome to visit their loved ones in our homes.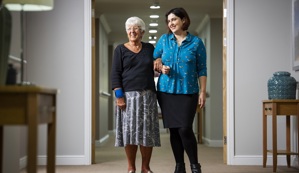 What training do your staff receive?
All members of our team are given the training and support needed to help them provide the highest standards of care. 
In addition to the statutory training that all care workers have to complete, we also ensure our staff receive bespoke Hamberley specific training in areas that we feel will help staff to provide an outstanding care experience.