Upton Manor Care Home, Upton, Poole
The luxurious Upton Manor Care Home in Upton, Dorset, provides award-winning residential care, dementia care, nursing care and respite breaks in Poole. The home is rated Good by the CQC.
---
Upton Manor Care Home
1 Dorchester Road
Upton, Poole
Dorset
BH16 5NJ
Welcome to Upton Manor
Our stunning care home in Upton offers an exceptional level of care, all from within a luxury environment.
Take a tour of our luxury care home in East Dorset
Upton Manor offers an award-winning model of care within a stunning environment. Take a virtual tour of our luxury care home in Upton:

Luxury residential and nursing care in Poole
Set within beautiful landscaped gardens on the edge of Lytchett Bay Nature Reserve, as you step into Upton Manor you'll find a welcoming environment and the superb features which set our Poole care home apart.
From the bright and elegant cafe, where you can enjoy a cappuccino with family and friends, to the luxurious wellbeing salon, you'll find a vibrant living space on every floor, whether you're looking for somewhere to spend time with others or just enjoy the quiet - the choice is yours.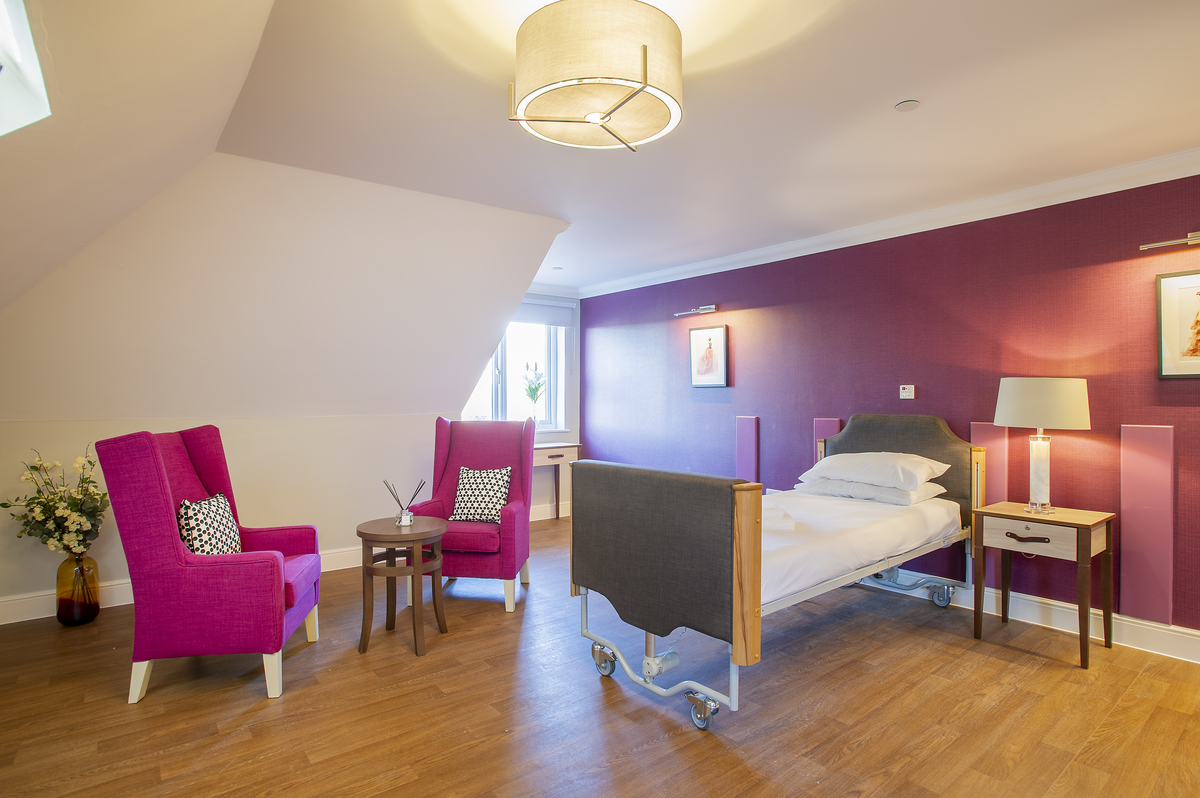 Our Wellbeing & Beauty Salon is a sanctuary for pampering and relaxation where residents can indulge in a range of luxurious manicures, pedicures, and relaxation treatments. In our large, light and airy dining suites, residents can enjoy delicious meals together, with menus tailored to individual tastes and preferences, and good food guaranteed.  If it's a special occasion, residents can host a private celebration - our Head Chef and team will be on hand to create a bespoke menu of your choice to enjoy, and our award-winning Homemakers are always on hand to take care of any preparation.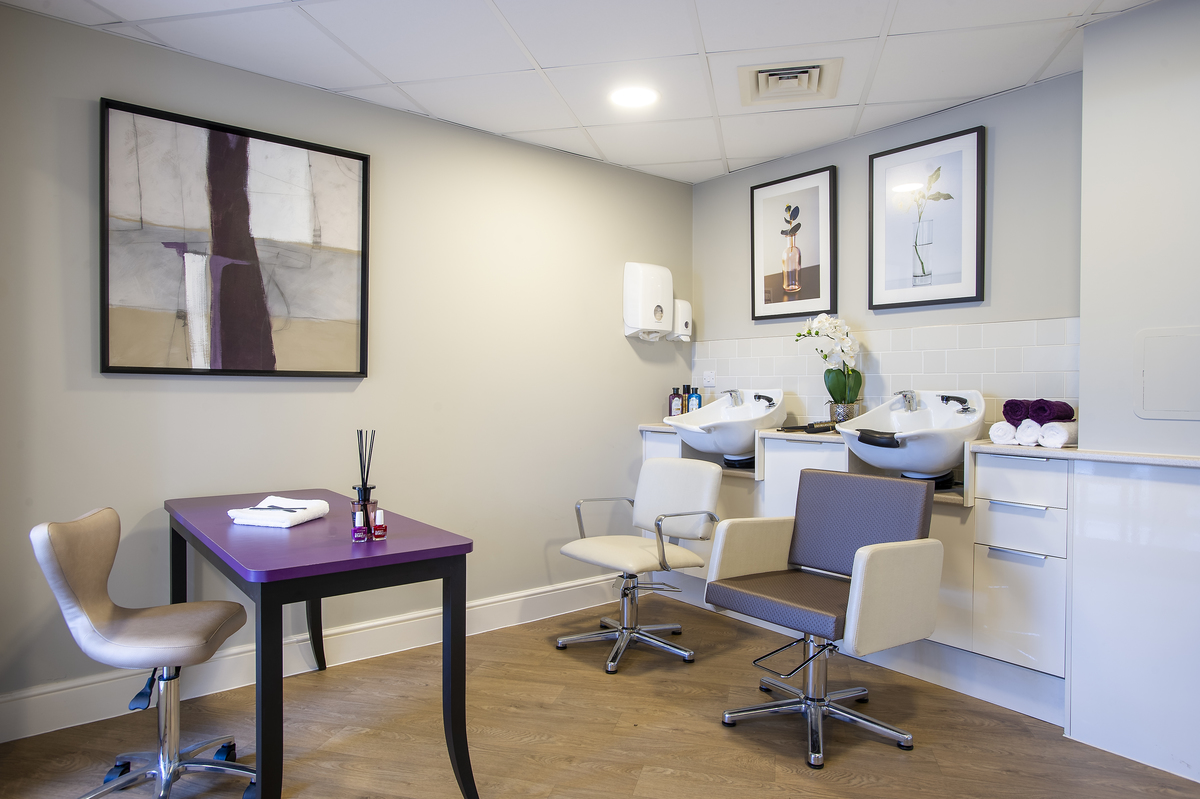 Upstairs, you'll find bright and spacious bedrooms, decorated in a range of contemporary themes that can be personalised to your tastes, all complete with the best en-suite facilities, including a walk-in shower. We have an abundance of areas for socialising and relaxing, and our beautiful gardens are a place of sanctuary and retreat during the warmer months. 
Get in Touch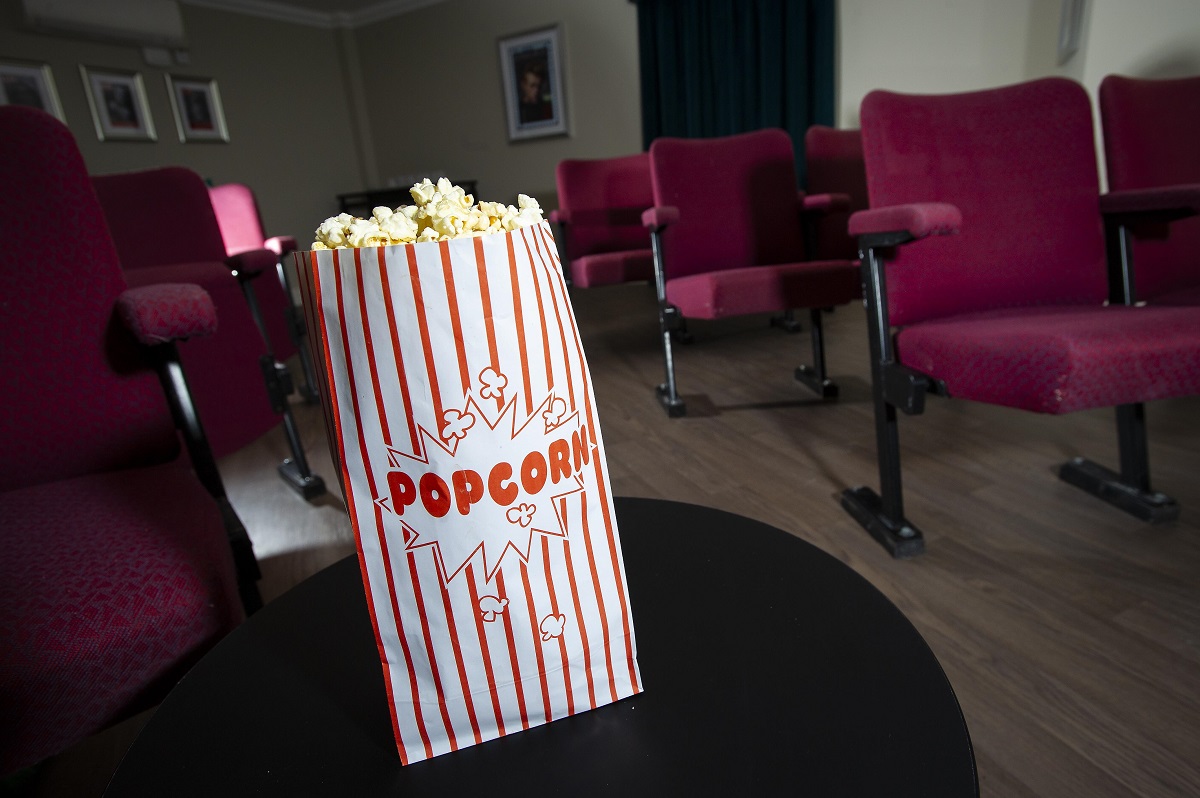 Cinema loving residents will be keen to make the most of our deluxe cinema room. Whether you prefer classic films or one of the latest releases, there is plenty to choose from.
Whatever you need to live the life that you want, you'll find it at Upton Manor.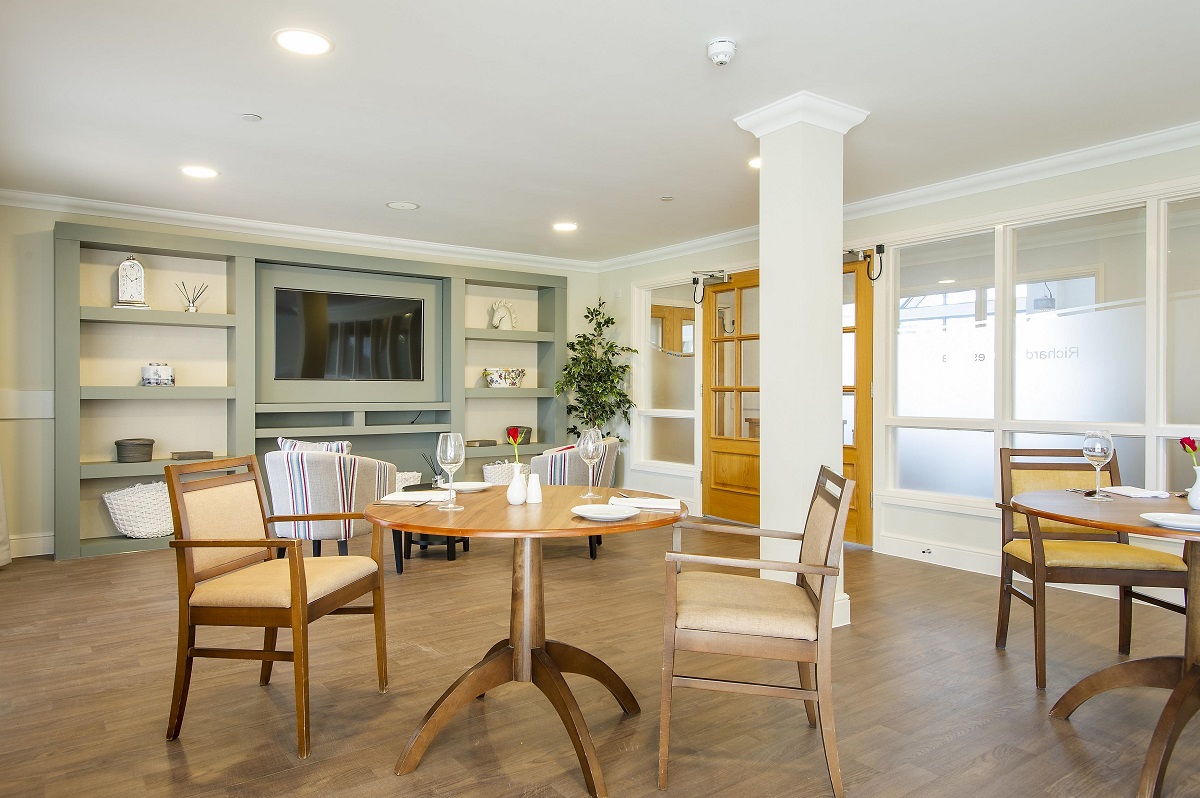 Person Centred Care In Our Dorset Care Home
Each resident's needs are as individual as they are, which is why our care home is person centred. We aim to give each resident as much or as little support as they need, to live the life they want to live.
It begins before moving in day, as our team take time and care to discover everything they need to know about our new residents and their families.
From there, we can ensure that we fully comprehend what support is required and ensure everything is ready for their arrival.  
At Upton Manor, it is crucial to us that every resident feels they are at home here. We understand how challenging a transition into a care home can be, so we do everything we can to cultivate a comfortable and relaxing environment.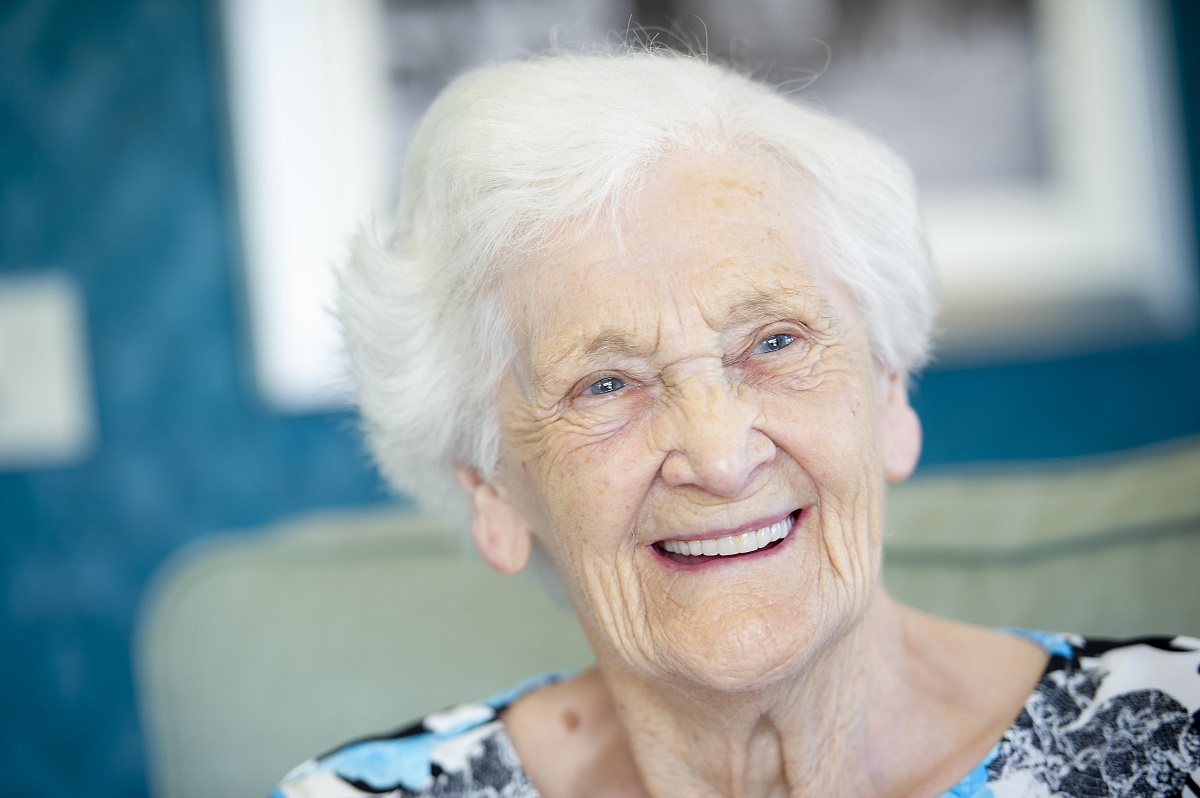 Rated Good in all Areas by the CQC, Upton Manor offers expert care for older people. Residents and their families can relax in the knowledge that as care needs change, our experienced team can support people through any short or long term challenges. Our team is always engaged with residents so they can identify changing needs as and when they happen.
Residential care in Upton 
When you visit Upton Manor, you'll understand why we are the first choice for residential care homes in Poole - providing the highest quality care and a luxurious environment, inside and out. Whether you are looking for a vibrant residential home for yourself or seeking the ideal place where your loved one can maintain their independence and interests, care at Upton Manor is an unrivalled choice.
Nursing care 
When you are looking for nursing homes in Hamworthy and the surrounding areas, choose peace of mind with nursing care at Upton Manor. Our nurses develop close relationships with our residents, taking time to understand the needs of the people they care for to provide the best nursing care, 24/7. 
From personal care to medication management, our specialist nursing care ensures people living with us receive the personalised care they need. Choose a nursing home in Poole with nurses experienced in caring for older people with complex health conditions.
Dementia care 
We know that families and individuals are seeking a specialist dementia care home in Poole that provides a comfortable and safe environment. Upton Manor was developed specifically to allow people living with dementia diagnosis to continue living full lives in the way they want to live them, with care services developed around their needs.
Respite care & short breaks 
If you're looking for respite care in Poole following a hospital stay or period of illness, or a short stay care placement to decide if care home living is right for you, Upton Manor can arrange a short stay at our luxury care home.
End of Life Care
As a specialist nursing home, our nurses and carers are skilled in providing compassionate palliative care with dignity, respect and support at the heart of our approach. When you're looking for end of life care in Poole, visit Upton Manor to get advice and support from our helpful team.
Get in Touch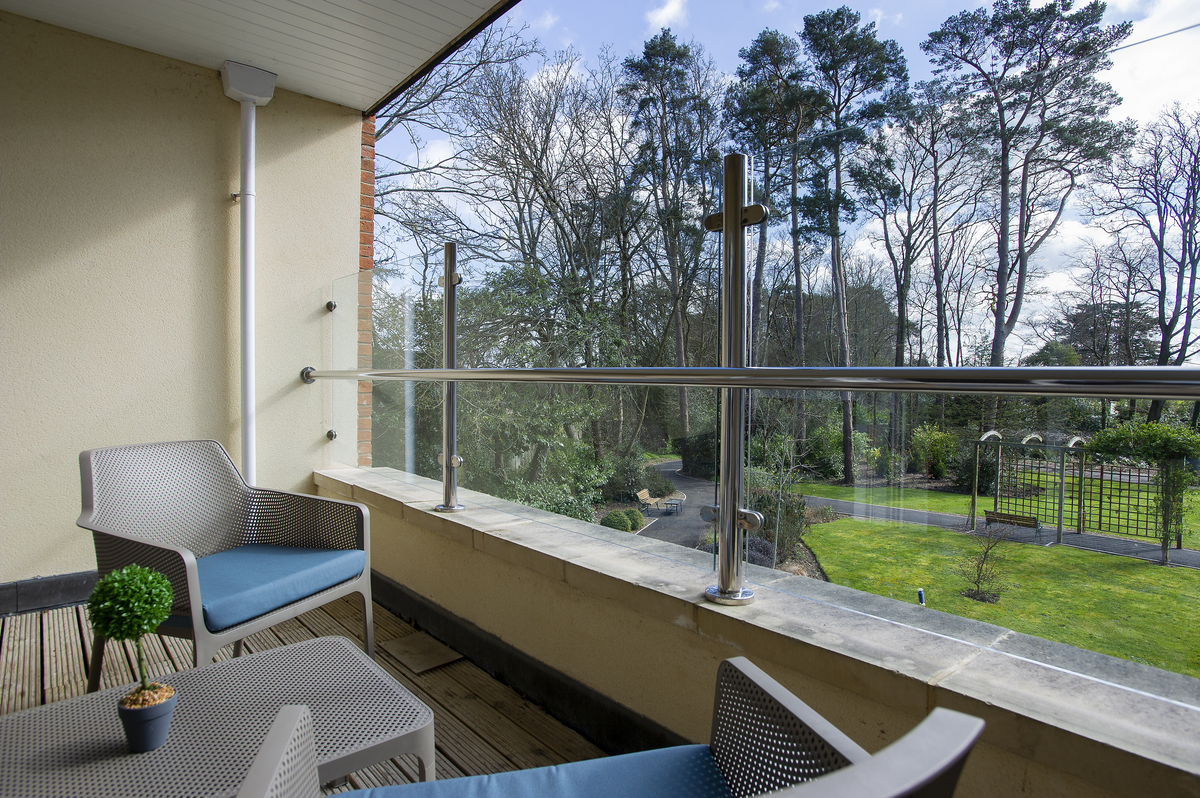 We aim to be the best care home in Dorset, and have spent a long time creating a community of residents here who have real, genuine connections with each other, as well as their neighbours in the local vicinity.
Our person centred approach helps us identify how residents want to spend their time and help them to keep enjoying all the things that make them happy. 
Upton Manor is a place where residents are encouraged to be as independent as possible - to enjoy their favourite hobbies and pastimes, discover all kinds of new interests, and continue socialising and building meaningful friendships.
Person centred care works because it is bespoke and genuine, empowering our residents to create a life they enjoy with our support.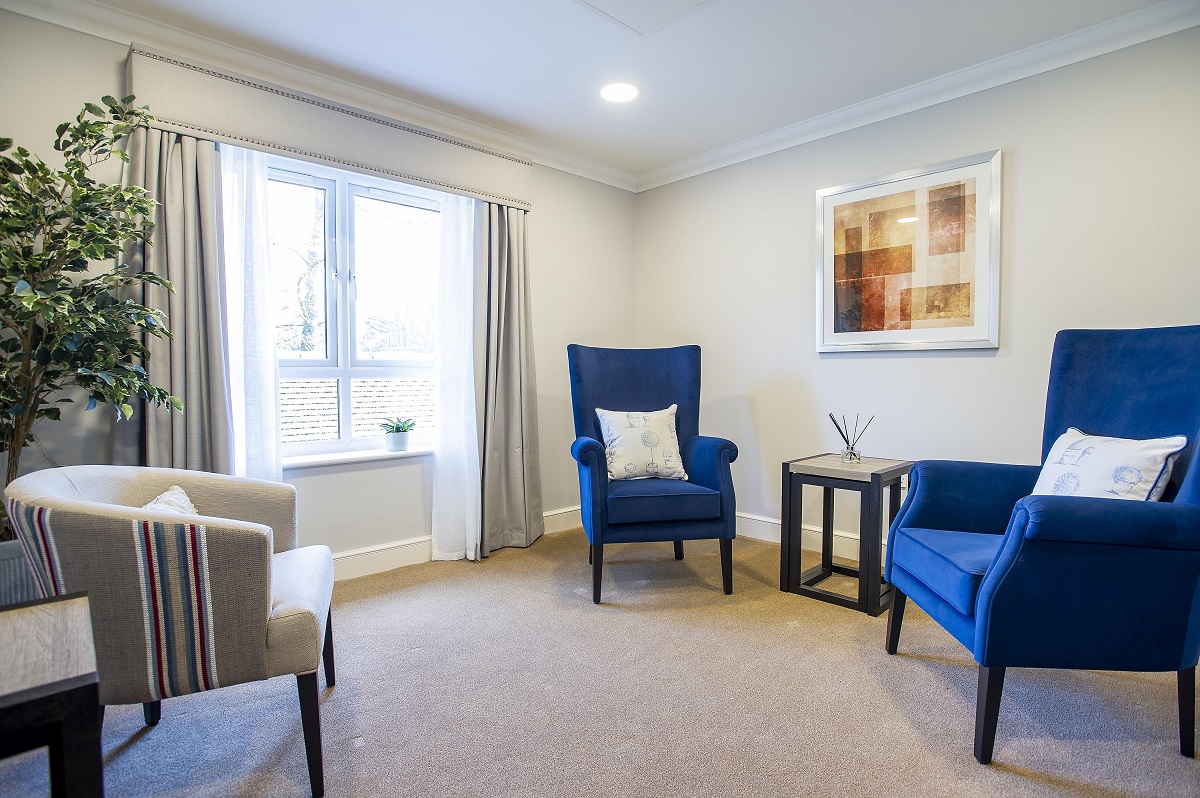 The Homemakers of Hamberley
In all Hamberley Care Homes we've reimagined the traditional role of the carer, so our residents will experience a holistic care approach like no other.
You won't find another care home in or around Poole offering 'The Homemakers of Hamberley' –  care professionals are a carer, housekeeper and companion, all in one person. Watch our video to find out more about our award-winning Homemakers: 
Our Homemakers collaborate with our Clinical Team, so they understand the needs of each of our residents, and provide a continuity of care.
Homemakers aren't just carers - they're also companions. They are somebody to share a cup of tea with, someone to join you for your daily exercise, or someone to discuss your favourite book with.
Another essential part of the Homemaker role is housekeeping. Our award-winning Homemakers will be there to ensure all rooms are maintained to the highest of standards, above and beyond scheduled cleans.
Our Wellbeing & Lifestyle Coaches
Our Upton care home also has a committed Wellbeing & Lifestyle Coach, as do all of our care homes. These qualified and inspirational professionals are dedicated to helping residents continue to live the life they want to lead, in the home and beyond.
Upton Manor's Wellbeing & Lifestyle Coach gets to know each resident and learns as much about them, from their first conversation onwards. They pay special attention to residents' likes, dislikes, life stories, the activities they enjoy and the pastimes they are passionate about.
The conversations are our first steps towards building a Personalised Wellbeing Programme - our plan for ensuring residents live a fulfilled, meaningful and happy life.
Get in Touch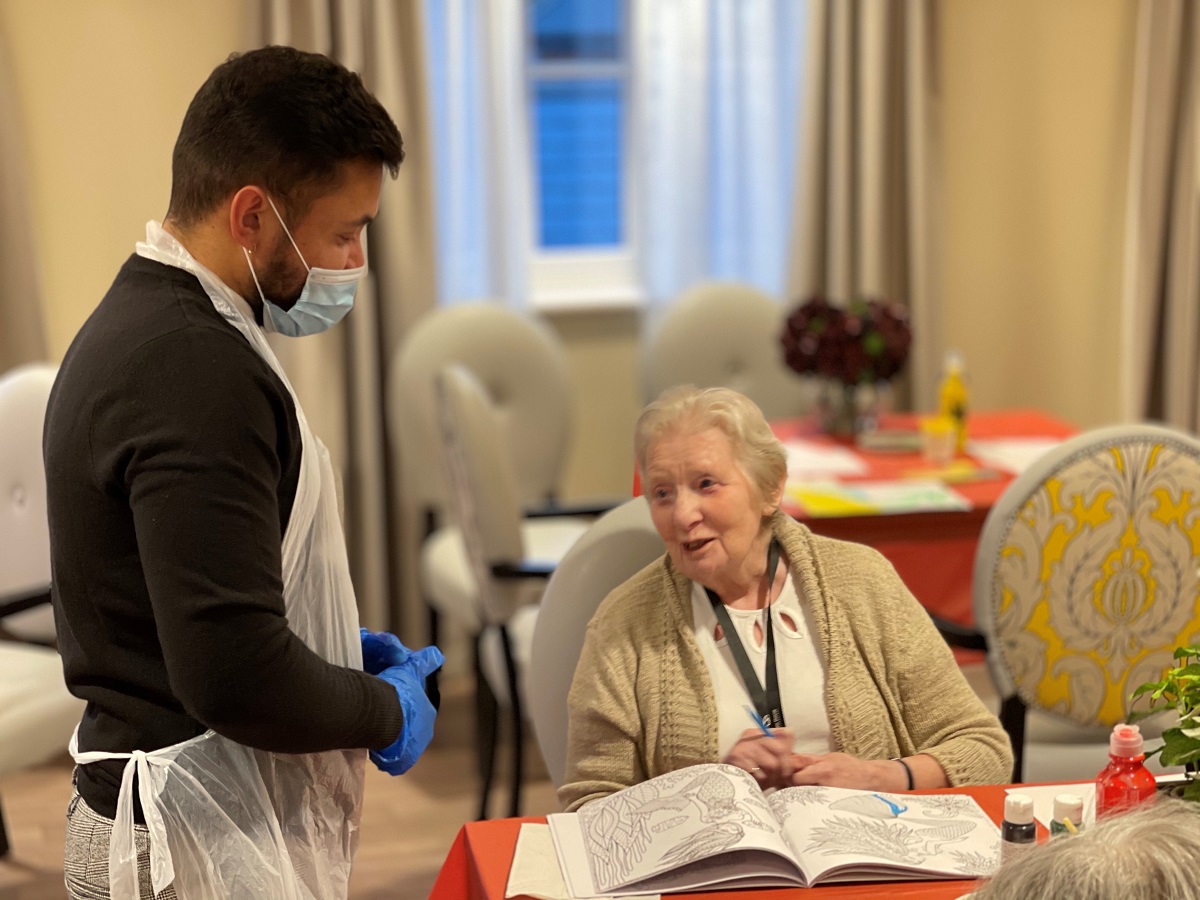 Our Wellbeing & Lifestyle Coach builds activity plans based on residents' interests which encourage them to be physically active, mentally stimulated and socially connected. 
The Personalised Wellbeing Plans evolve and are reviewed every month to make sure that any necessary changes are supported.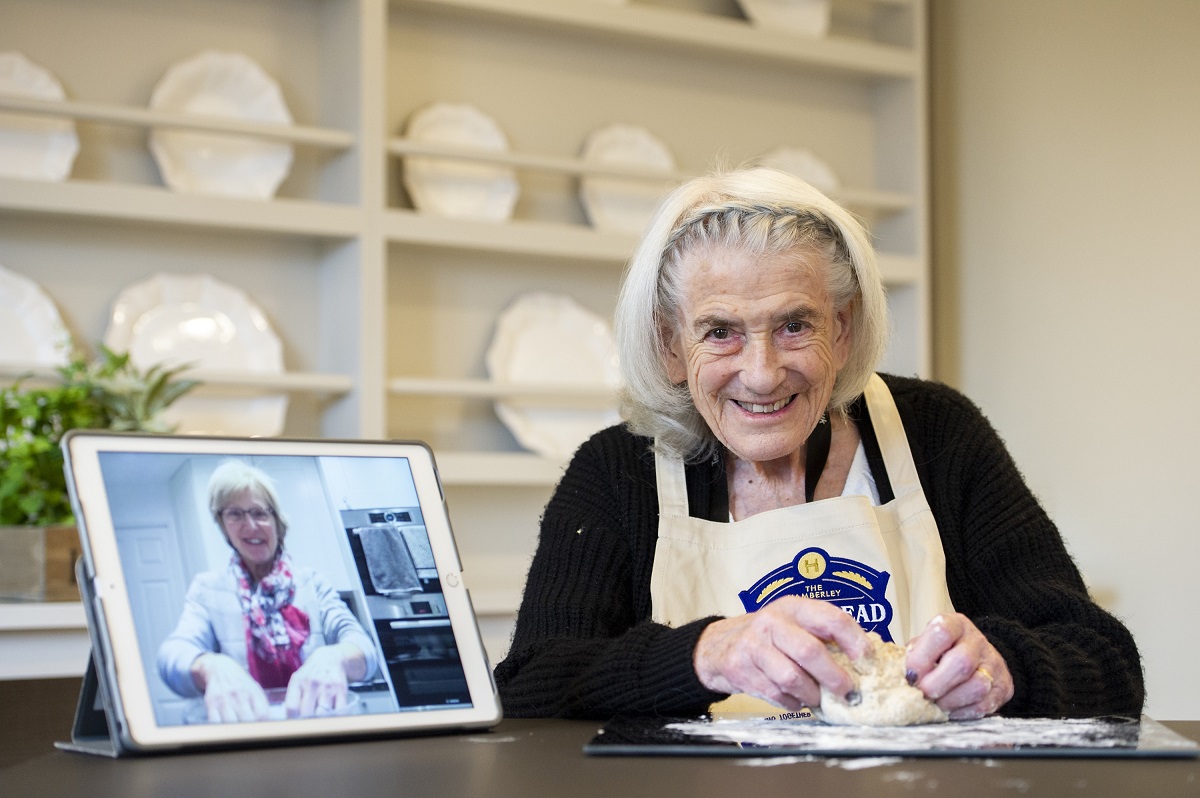 Within our wellbeing and beauty salon you'll find all kinds of treatments to promote relaxation. Hairdressing, manicures and pedicures are just some of the salon treatments available, giving residents a chance to enjoy a well deserved treat any time they wish.
Elegant Dining In Our Dorset Care Home
Food, glorious food is one of life's greatest pleasures and our residents can get used to exceptional dining at Upton Manor care home in Dorset.
Residents can choose from a delicious and varied gourmet menu, and each dish is carefully planned to be as tasty and nutritious as possible.
Our chefs use fresh, seasonal ingredients sourced from local producers to create an appetising menu for all.
Residents are encouraged to eat the meals they love, and to experience new taste sensations from our creative kitchen team.
On our ever-changing menus, you'll find a mixture of traditional favourites, seasonal specials and international cuisines.
Every week you'll find different options that have been introduced by the experts in our catering team, or specially requested by residents.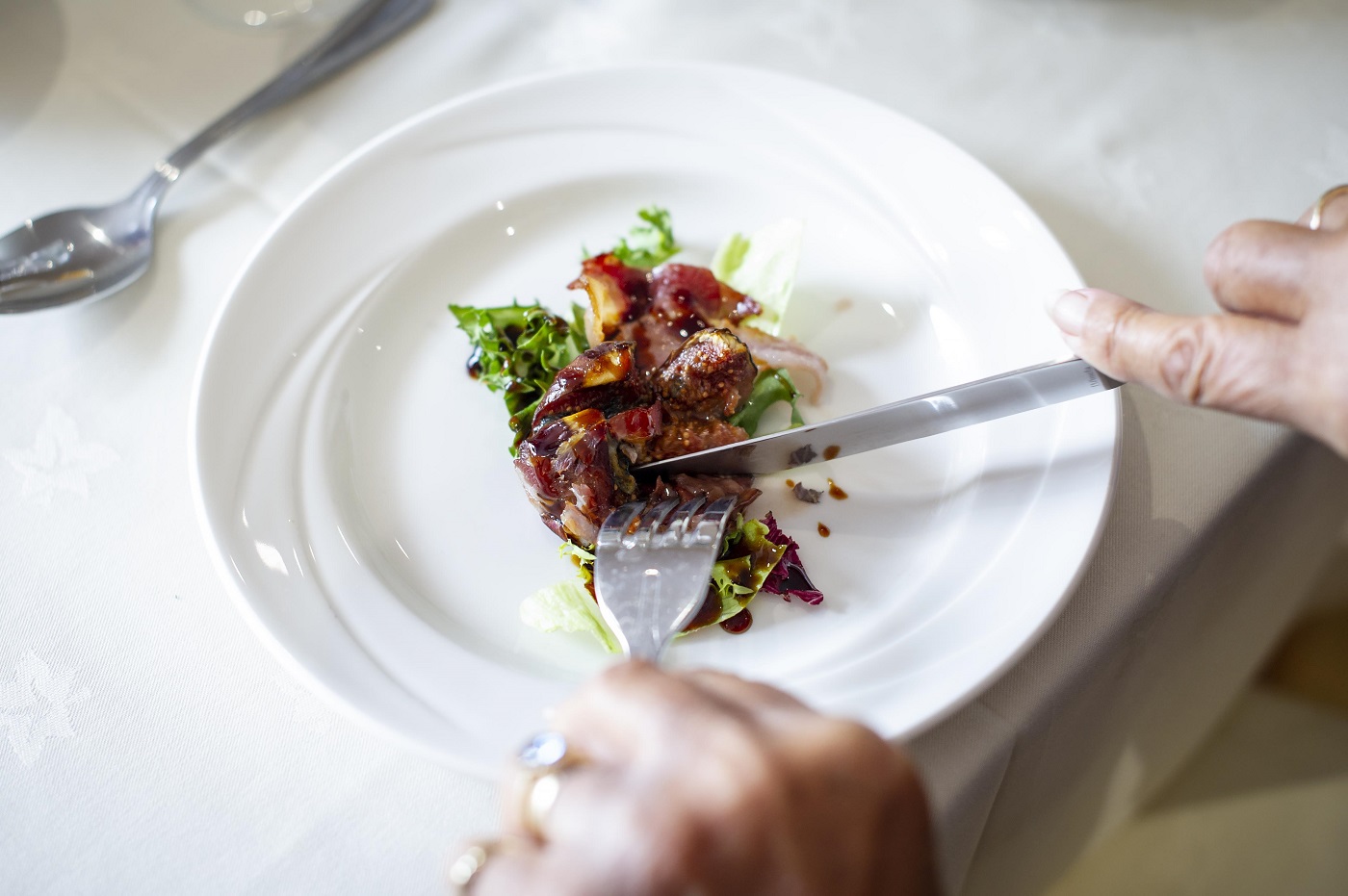 We also create a bespoke nutritional profile for each resident as part of our care package - we strive to ensure that dining at Upton Manor is an exceptional experience for all.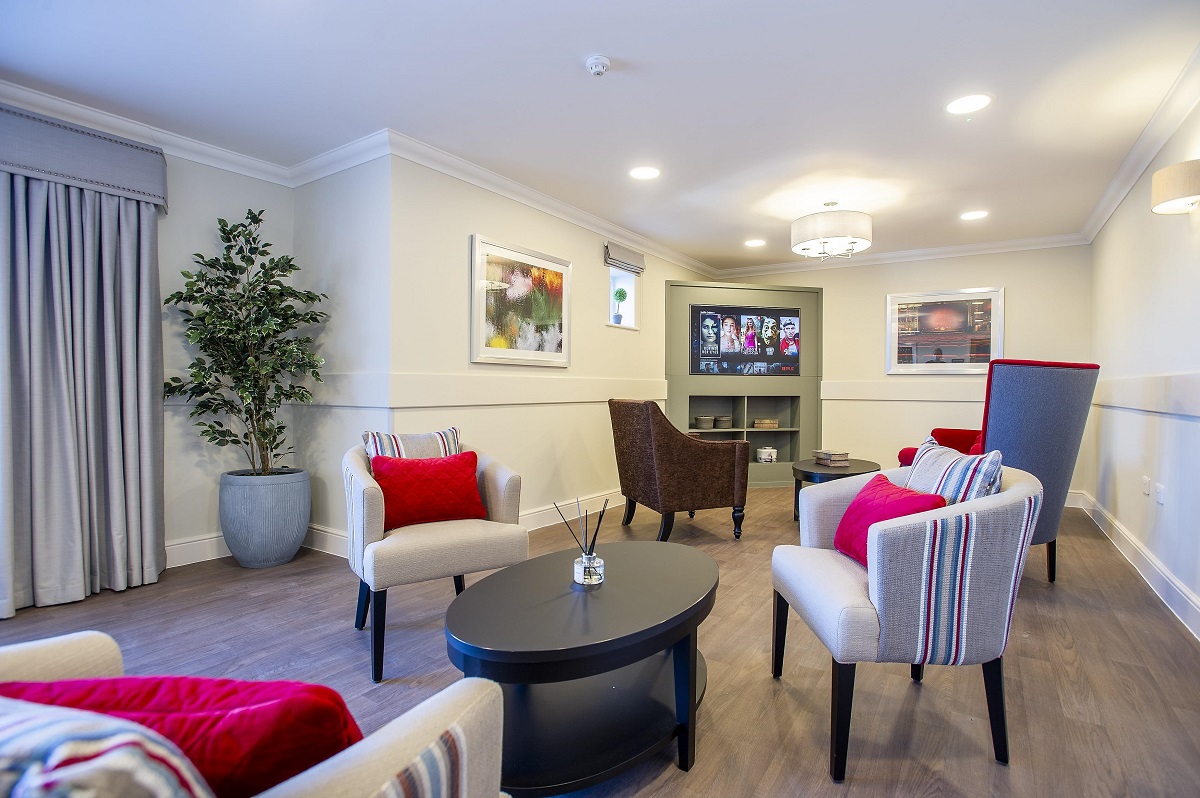 Dementia Care At Upton Manor
At Upton Manor we provide dedicated care and support for people living with dementia. 
We focus on the unique needs and life histories of our residents so that they continue to enjoy the quality of life that they are used to. Our team are trained in supporting all our residents as individuals, responding to their unique needs. Our Wellbeing & Lifestyle Coach creates a stimulating environment with a range of reminiscence activities which promote social interaction and prompt conversation, such as an afternoon watching a classic film. Our luxury environment has been carefully designed with well thought out features to support our residents living with dementia to live as independently as possible, with lots of bright living spaces with good natural light, and dementia friendly signage to support with wayfinding. 
We support the Alzheimer's Society's Dementia Friends campaign to make our local communities more dementia friendly. Our team hold virtual Dementia Friends information sessions for schools, businesses and community groups and take part in fundraising events to support the cause. If you'd like to attend one of our virtual Dementia Friends information sessions please do get in touch.
Get in Touch
Part of the local Upton community
Upton Manor, a luxury residential and nursing home in the heart of Upton, is easily accessible from key towns within Dorset, including Hamworthy, Wareham, Broadstone and Corfe Mullen via the A35.
We aim to be the best care home in Dorset, and have spent a long time creating a community of residents here who have real, genuine connections with each other, as well as their neighbours in the local area.
We take part in the annual Upton in Bloom campaign and are proud members of the local community, always delighted to get involved in events and activities in the area. The beautiful wild scenery, relaxed lifestyle and lively local towns makes Upton a truly idyllic location.
Upton Manor even has a very special young resident - two year old Charlie, a Hermann tortoise described as King of the Garden. Charlie roams Upton, interacting with residents and sometimes even takes part in activities.
The town of Upton is a picturesque and vibrant part of south-east Dorset, only a short drive from Poole, the quay, and the beautiful coastline. As well as the bountiful open space surrounding us, Upton Manor is close to the local amenities of Upton and Hamworthy, with local shops, pharmacies, coffee shops and churches. We're close to the Upton Clock Tower, built at the Upton Crossroads to celebrate the new millennium in 2000.
Our lovely residential area is surrounded by nature and wildlife, with an abundance of greenery and delightfully blue waters. On the edge of Lytchett Bay Nature Reserve, the neighbouring Upton Heath Nature Reserve is one of the largest remaining protected fragments of a heath that once stretched across central southern England.
Whatever you need to live the life that you want, you'll find it at Upton Manor.
Experience Upton Manor and take the next step
With both individuals and couples welcome in our care home in Upton, more and more people are choosing residential care to beat isolation and simply enjoy life with fewer complications - luxuriating in beautiful surroundings with new friends.
We are delighted to welcome you and your family to visit Upton Manor and see why it's the best care home in Poole. We understand that a transition into a care home can be challenging, so we do everything we can to cultivate a relaxing, warm environment and get to know each of our new residents. It's about supporting a person's future by learning all about their past.
Please contact our friendly team to join us for a personal tour and discuss any questions you may have about choosing the right care home or finding care homes in Poole.
Get in Touch
QUESTIONS ABOUT CARE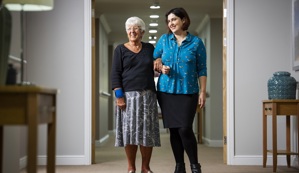 What training do your staff receive?
All members of our team are given the training and support needed to help them provide the highest standards of care. 
In addition to the statutory training that all care workers have to complete, we also ensure our staff receive bespoke Hamberley specific training in areas that we feel will help staff to provide an outstanding care experience.
Can I decorate my room?
This is your home and we want it to feel like just that, so you are free to personalise your ensuite bedroom or private suite. 
If you want to make significant alterations then we may ask for a retained fee to return the room back to its original state once vacated. This is something you can discuss with our Regional Community Relations Lead.