Home for everyone
Committed to equality and diversity, at Hamberley, everyone is welcome.
Committed to equality and diversity, at Hamberley, everyone is welcome.
At Hamberley Care Homes, we treat people with dignity, respect, kindness and care. We respect and value our residents and each other - welcoming residents, their loved ones, colleagues and visitors to be a full and active part of life at our homes.
When choosing care, we know how important it is that people find a care home where they can feel comfortable, safe, and supported to be themselves.
Whether in terms of race, religion, beliefs, age, disability, gender, or sexual orientation, as an organisation, Hamberley Care Homes is fully committed to the principles of equality, diversity and inclusion. We are dedicated to ensuring the people who choose to live and work with us feel recognised, respected, understood, and listened to.
We are committed to keeping people healthy and well, maintaining our residents' dignity, and enabling and empowering people to maintain their independence and make decisions for themselves wherever possible.
We maintain the principles of equality and diversity in everything we do.
Equality
As a care provider, we protect residents from unfair treatment due to protected characteristics as set out in the Equality Act, the Human Rights Act, the Mental Capacity Act and the Care Act.
Indeed, at Hamberley Care Homes, our philosophy, unique model of care, and our commitment to ensuring every resident's personal, physical, mental, and emotional wellbeing ensures people are treated equally and supported to live happy lives.
Diversity
Our residents and colleagues are drawn from a varied range of backgrounds and cultures.
We learn from and with each other to ensure everyone has an equal say in what we do and how we do it, appreciating and respecting each person's culture, lifestyle, and values.
Contact us to find out more about life at Hamberley 
Get in Touch
QUESTIONS ABOUT CARE
How do I arrange care for myself or a family member or friend?
To arrange a meeting to discuss your care and visit your chosen Hamberley Care Home, contact our Regional Community Relations Lead by completing an enquiry form on our website, by emailing or by calling the home directly. You can also pop in to our homes to pick up a brochure and arrange a meeting at your convenience. 
When we receive your initial enquiry via email or phone, we will be in touch within 24 hours to progress your enquiry. 
What kind of care is provided at Hamberley Care Homes?
We provide a range of care home services including 24/7 Nursing Care, Personal Care (also known as Residential Care) and Dementia Care, as well as Short Breaks/Respite Care. Our homes all provide one or more of these types of care. 
You can find out specifically what type(s) of care our homes provide on the individual home pages.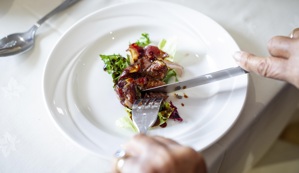 Do you cater for specific dietary needs?
At Hamberley Care Homes, we have a wide variety of dishes on our menus and we regularly discuss meal plans with residents so that we can cater for their likes and dislikes and all their nutritional needs.
We provide special diets to meet preferential, cultural, nutritional requirements, such as gluten-free, Coeliac, vegetarian and vegan diets, as well as adapted meals for people with specific medical needs such as swallowing difficulties.