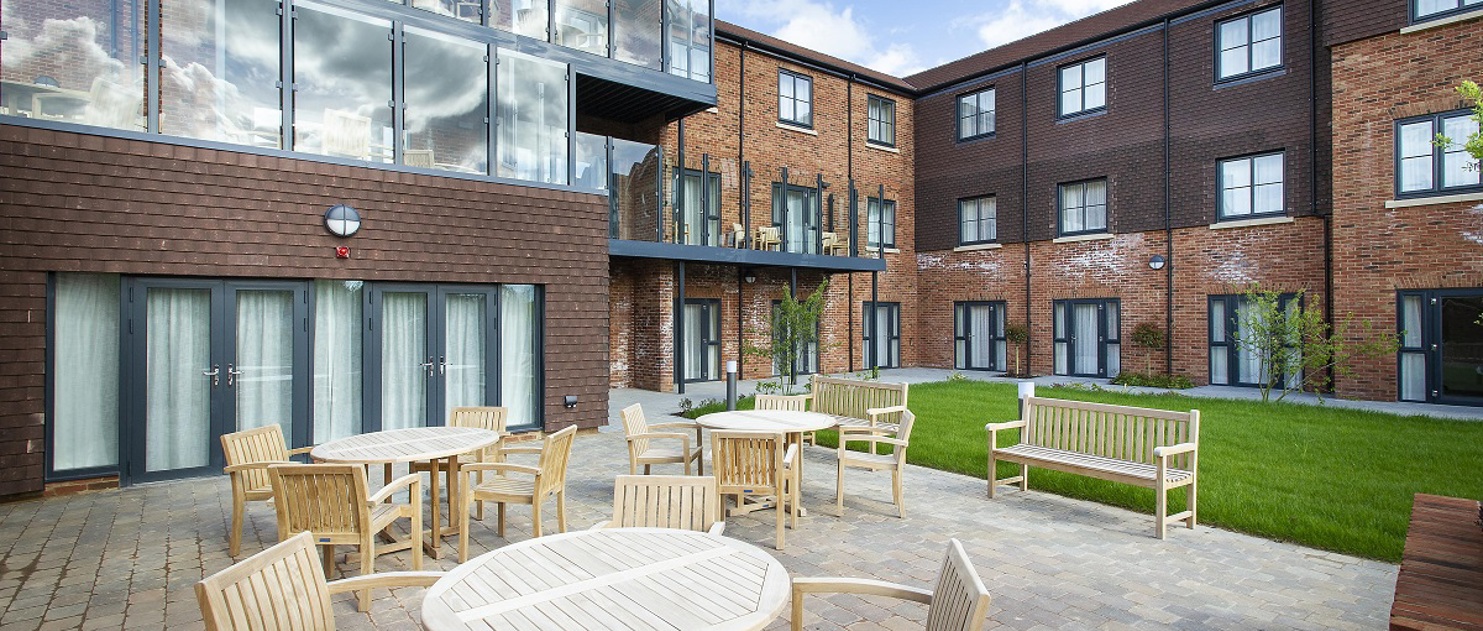 Nesbit House Care Home, Sevenoaks
Our care home in Sevenoaks, Kent offers residential, dementia and nursing care, as well as short breaks, all from within a luxury environment. Book your visit today to find out more.
---
Nesbit House Care Home
Orpington Bypass
Badgers Mount
Kent
TN14 7AG
Welcome to Nesbit House. Our care home in Sevenoaks offers an outstanding level of care within a luxury environment - take a look around Nesbit House today - watch our video here: 
Luxurious living at Nesbit House Care Home in Sevenoaks
Situated with convenient access to the M25, our beautiful care home in Sevenoaks offers the very best care and support for the older community. Take a virtual tour of our stunning care home today:

Nesbit House has all kinds of luxury facilities to boast about, and our well-furnished and spacious bedrooms are just the start. Complete with en-suite bathrooms, you can choose between plenty of contemporary personalised themes for your bedroom, depending on what your personal tastes might be.
A Wellbeing & Beauty Salon provides a unique and varied pampering experience for our residents, where they can take advantage of haircuts and styling, alongside a nail bar where manicures, pedicures and hand massages are all available.
All of this is part of our Wellbeing & Lifestyle personal programme.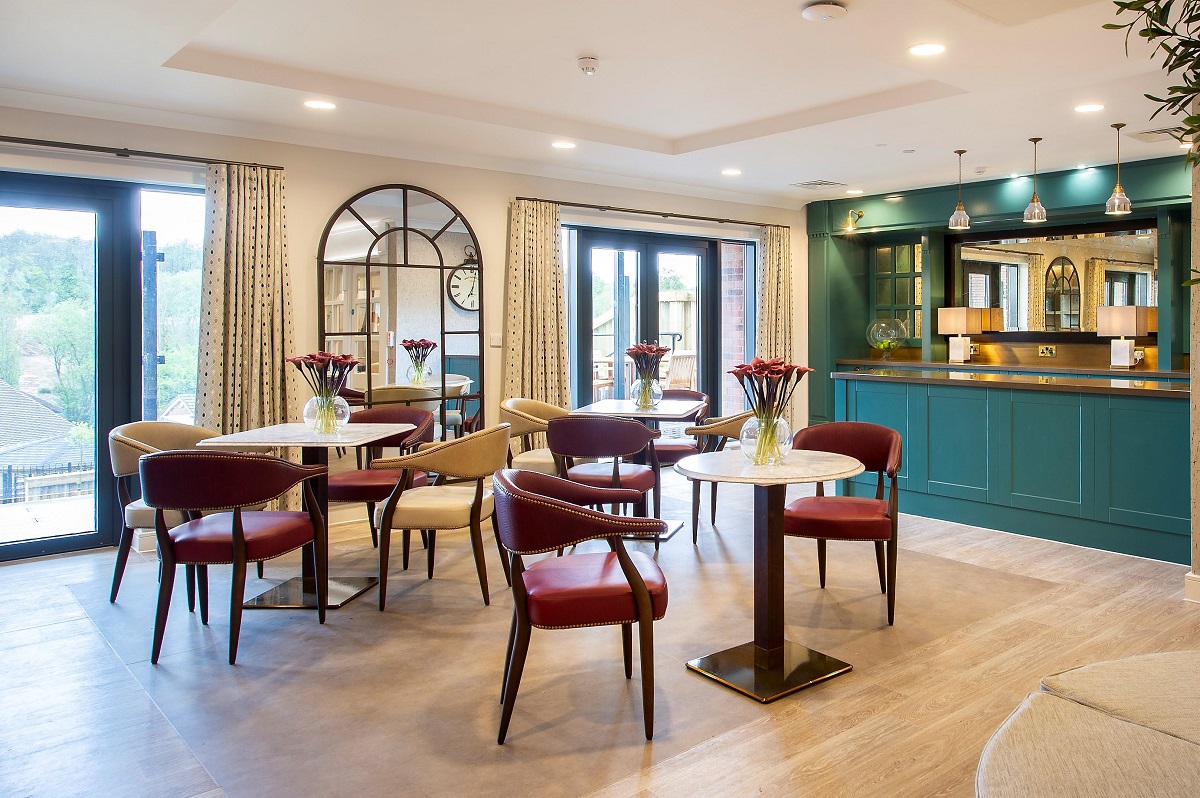 It's so easy to host loved ones at Nesbit House Care Home. We have all kinds of areas around the home for residents and their families to make use of. Our tasteful café gives solace to anyone who needs a break from their busy day, and provides a safe and cosy area to socialise.
The well-stocked bar at Nesbit House is ready for whenever residents might feel like a drink! We can organise all kinds of events here too.
There are all kinds of lively recreational spaces on each floor of the care home, where residents can relax comfortably and live their lives at their own pace.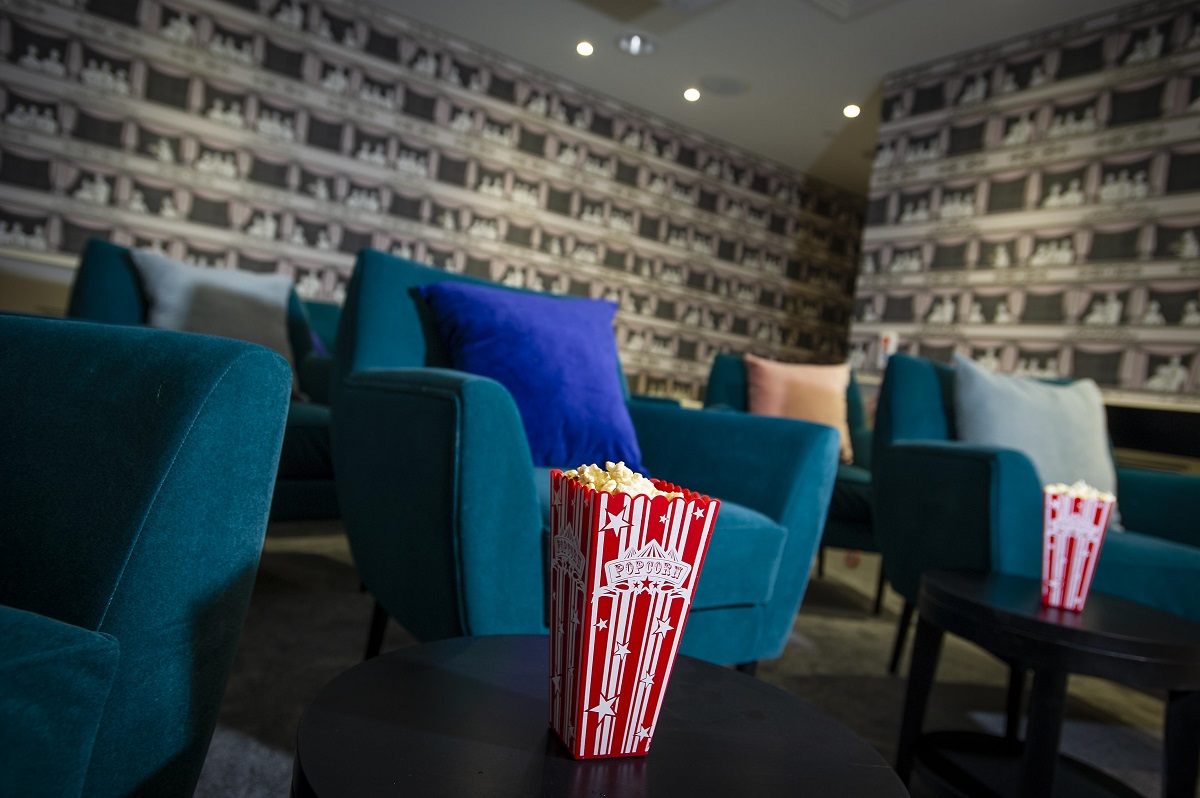 The cinema at Nesbit House boasts a deluxe screen that displays both the older classics and modern releases. Cinephiles will be pleased to hear that can also make suggestions of what films to choose!
We host a weekly Dementia-Friendly Cinema Club following advice from the Alzheimer's Society. People living with dementia can still safely enjoy the big-screen experience in a stress-free atmosphere.
We've built a bespoke IT suite to allow our residents to surf the internet, and keep in touch with family and friends.
You can also come along to our private dining suite where residents, their loved ones and their relatives can all dine together.
Nesbit House's kitchen team will create bespoke menus, full of resident's favourites and nutritional suggestions from our clinical team and Wellbeing & Lifestyle Coach. It's easier than ever to host a dinner party, as we will take care of all the preparation for you.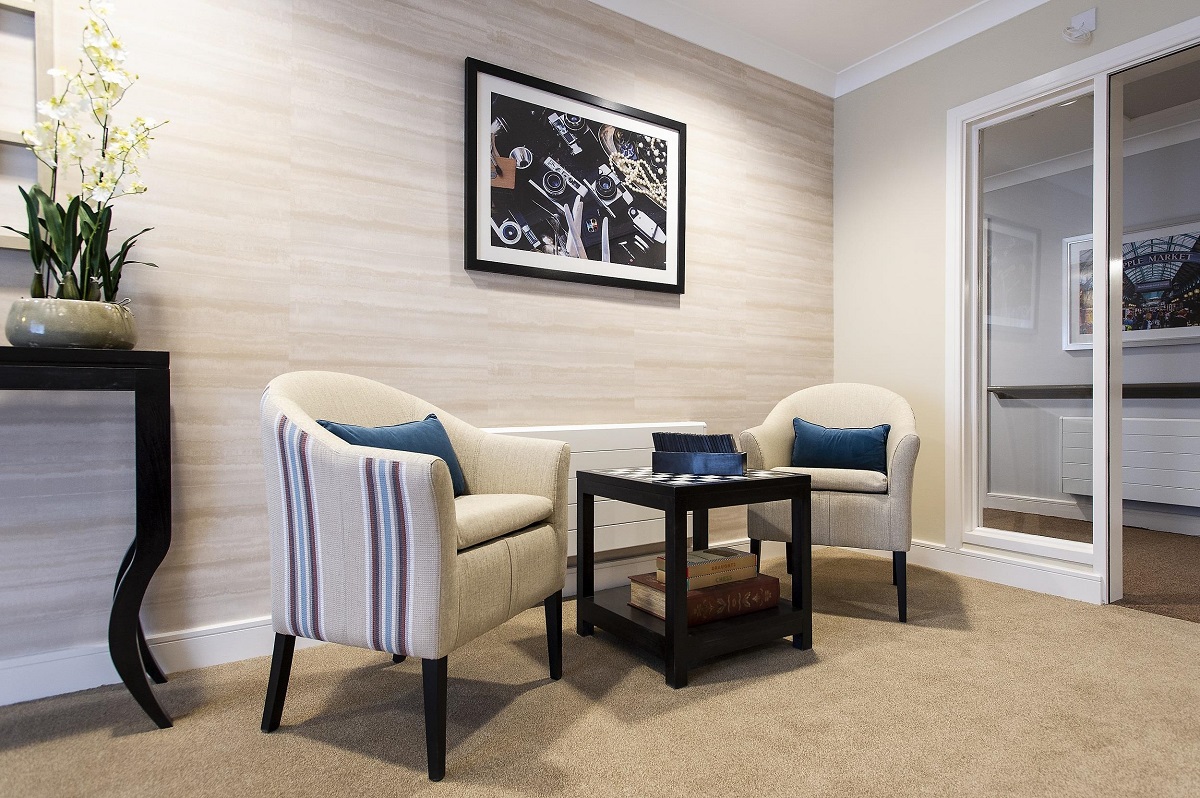 Person Centred Care In Our Sevenoaks Care Home
Our person centred care policy stems from one simple fact of life – everyone is different.
We go above and beyond to give each of our residents the precise amount of support as they need – whether that's constant support or hardly any, we give them the tools they require to live whatever life they choose to live.
Moving-in day can be stressful for everyone, so our team make sure to be prepared in advance for everything. We take time and care to learn everything we need to know from new residents and their families.
With the information provided, we make sure that we know exactly what kind of support the new resident requires, and have everything ready for their arrival at Nesbit House.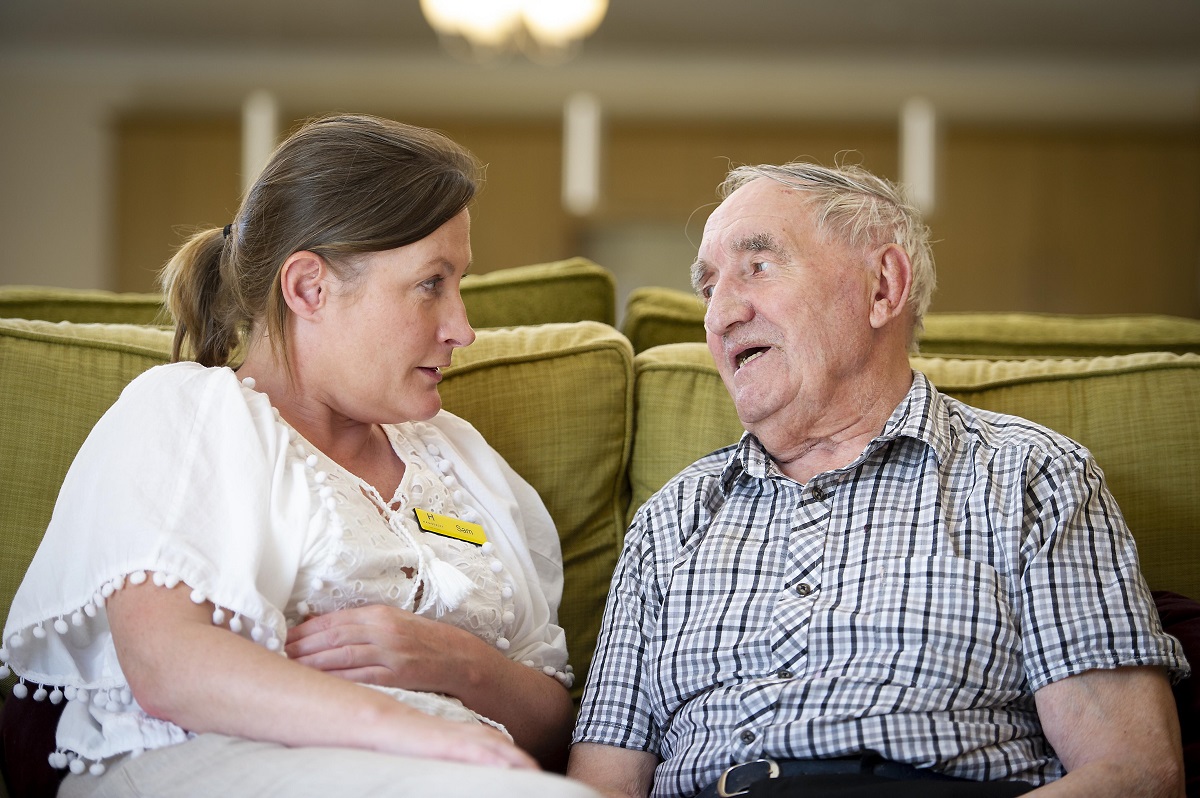 The transition into care can be a challenge, and with that in mind, we do everything we can to help residents feel like they are at home. Nesbit House has become a peaceful, welcoming environment for anyone and everyone to enjoy.
Our Clinical Team are on-call at all times to help residents as their care needs change, and we can adapt our approach as residents go through any short or long-term concerns.
Furthermore, our Homemakers and Wellbeing & Lifestyle Coaches are constantly engaging with residents, asking if there is anything they can do to improve their experience. This means we can identify changing needs whenever they might happen.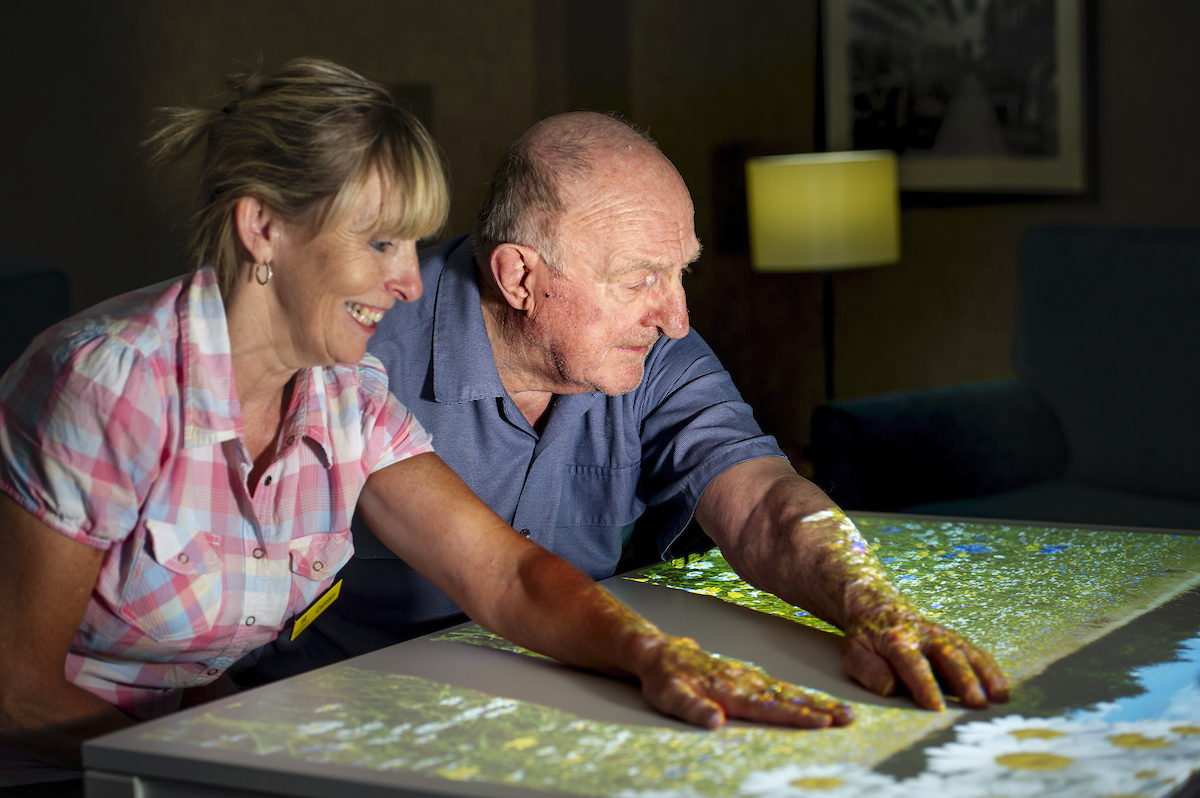 We're not your standard care home. We strive to create a community in the home, where residents can build authentic and honest connections with one another and their neighbours in the wider local community.
Nesbit House is a supportive place where residents are given the tools they need to be independent. We want you to keep your existing hobbies and create new ones too. That's why our person centred approach works so well – we pre-emptively identify how residents might choose to spend their time, and we help by ensuring their continued pleasure in all of the things that make them happy.
Our luxury care home helps residents to discover new hobbies, foods and friendships, as well as maintain old ones.
Our bespoke, sincere model of care works so well at Nesbit House because it is truly person centred. We empower residents to live whatever life they want.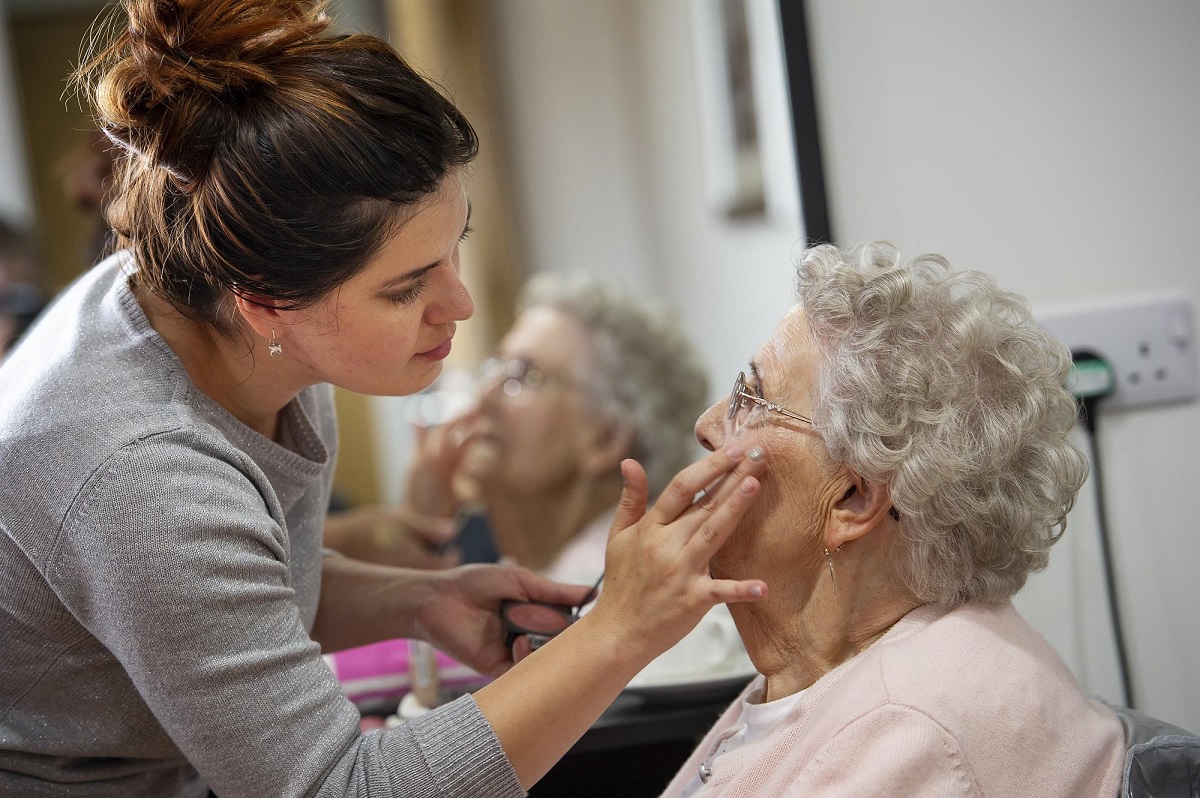 The Homemakers of Hamberley
When Hamberley Care Homes first began, we noticed how stagnant the care industry had become. Most care homes provided almost exactly the same service, and we wanted to be different.
We wanted to pioneer a new model of care, allowing our residents to experience a completely holistic approach to their care. That's where the Homemakers come in.
You'll struggle to find another care home in Sevenoaks that offers something like 'The Homemakers of Hamberley' – these care professionals are carers, housekeepers, and companions to our residents, all at the same time.
Homemakers work alongside our Clinical Leads and nurses so they can appreciate the requirements of each of our residents and help deliver consistent, meaningful care.
As they're also companions, our Homemakers are people residents can play games with, go out to lunch with, or just sit quietly and share a cup of tea with.
When it comes to maintaining our luxury standard of home, our Homemakers are on it – they'll be on call for any housekeeping, making sure that resident's rooms are kept clean and tidy.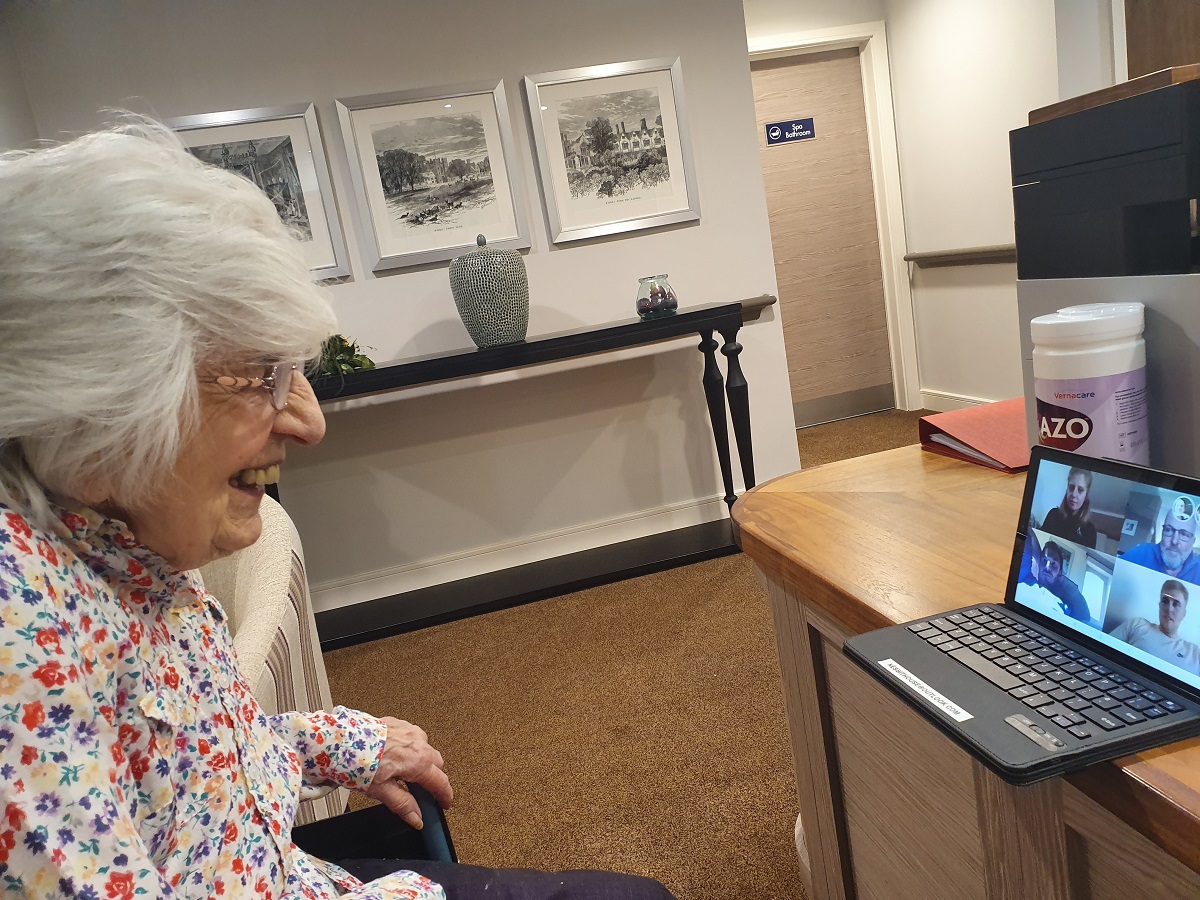 Our Homemakers do their best to support residents in any way they can. We do our best to ensure residents are able to get out into the local area and get involved in the community, whatever mobility issues they might have.
We facilitate day-trips, activities and events that help residents embrace their life. Whatever you enjoy doing, we want to help you do it.
Our Wellbeing & Lifestyle Coaches
Like all Hamberley Care Homes, our Sevenoaks care home has an in-house Wellbeing & Lifestyle Coach. These specialist care workers are committed to helping residents live fulfilling and meaningful lives, in the home and the outside world.
This begins from the first conversation, where Nesbit House's Wellbeing & Lifestyle Coach will pay attention to resident's life stories, their likes and dislikes, the hobbies they enjoy and the activities they like to get involved in.
Through getting to know each resident in detail, we can build a Personalised Wellbeing Programme – these plans ensure that residents can continue to lead satisfying and meaningful lives.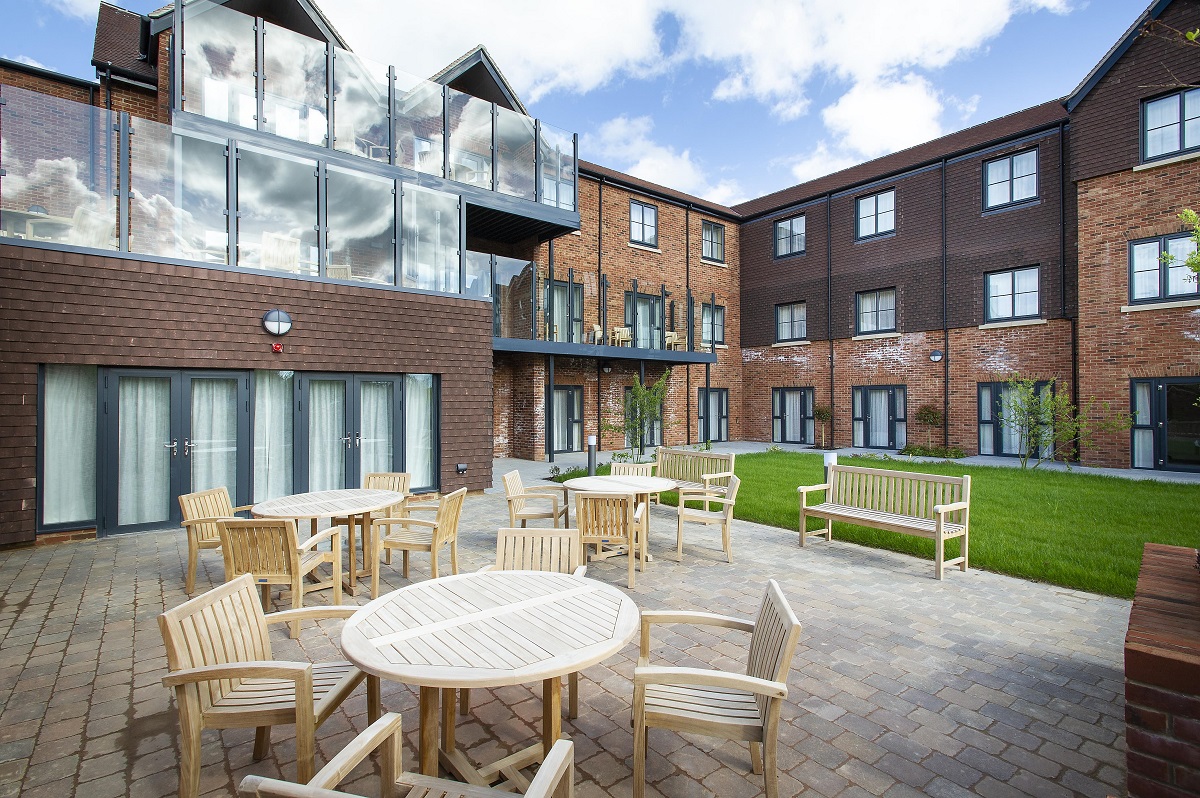 We aim to support residents as much as possible. That's why our Wellbeing & Lifestyle Coach takes any opportunity to help residents become more physically active, as well as mentally stimulated by organising activities and events to help them socialise.
The Personalised Wellbeing Plans get reviewed every four weeks, meaning they can evolve to support any changing needs. This all allows us to be take comfort knowing that residents can continue to be assured in their abilities.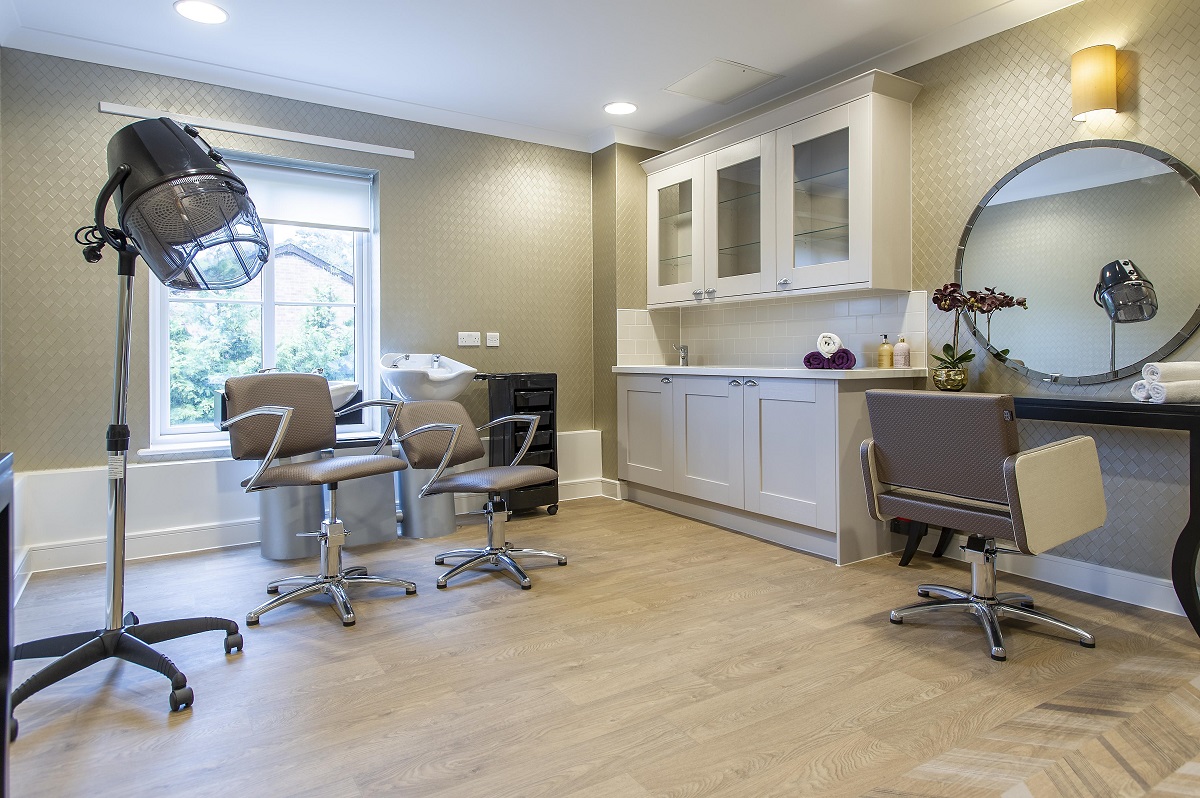 Another part of our Wellbeing plan is our Wellbeing Salon, where there are a variety of treatments that all foster comfort and relaxation. These treatments include hairdressing and nail care, along with our Hamberley Hand Massage.
The Hamberley Hand Massage is a treatment that uses the powerful sense of touch which relieves tension and anxiety.
We work on pressure points and use particular motions to help increase blood flow, release tension and allow your hands to move more freely. This gentle and non-intrusive therapy provides opportunity to exist in the moment.
Elegant Dining In Our Sevenoaks Care Home
Our residents can take pleasure in knowing that they have extraordinary dining facilities at their fingertips. Nesbit House boasts an elegant dining room where you have plenty of choices from an ever-changing menu.
Our tasty dishes reinforce the idea that food is one of life's greatest pleasures. Our kitchen team use local growers and producers to create delicious meals using fresh and seasonal ingredients.
Using resident's unique Wellbeing & Lifestyle Programme, we carefully plan each meal to be as appetising and nutritious as we can.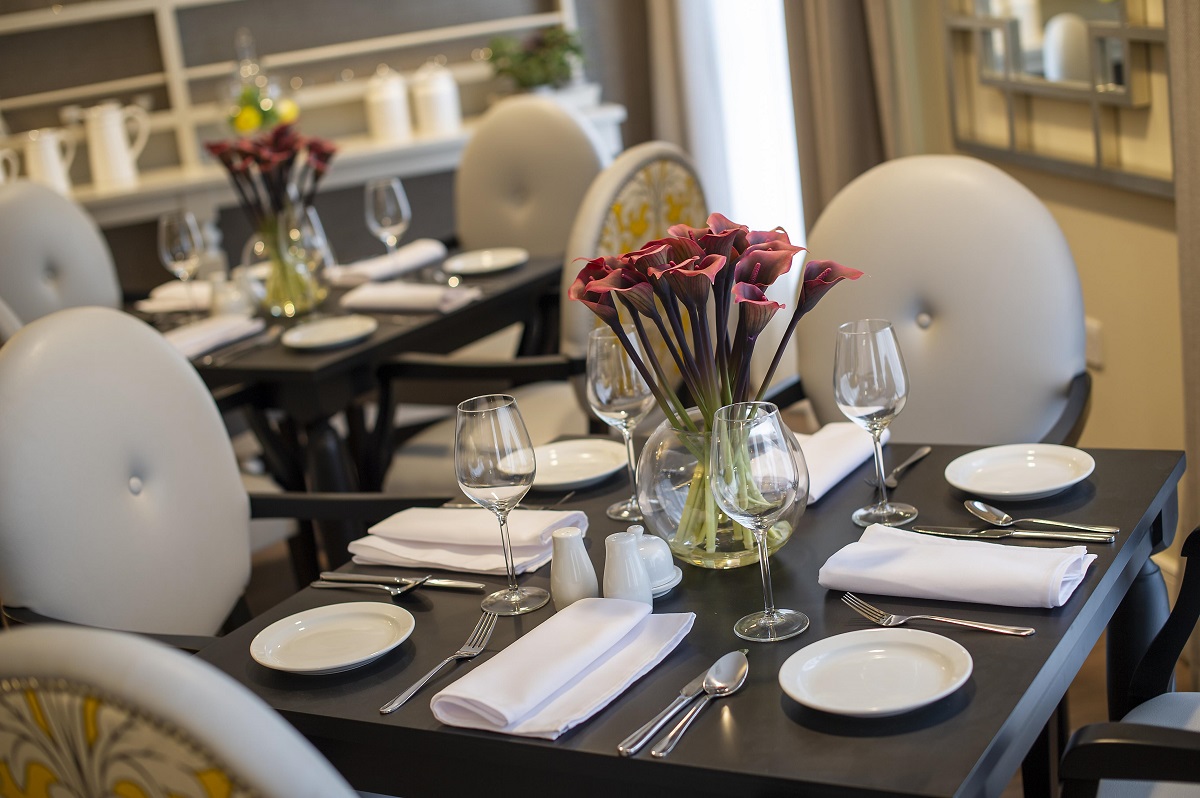 It's not all planned, though. We love residents to continue to enjoy meals they have always loved, as well as encourage them to experience new tastes introduced by our chefs and kitchen team.
Our menus contain all kinds of foods – from traditional favourites and seasonal cuisine to international specials.
There are often new options requested by resident foodies themselves, or introduced by the creative kitchen team.
We know that different people like to eat at different times. Because of this we don't like to restrict when residents decide to eat.
Rather, they are given the option to order whenever they like. Throughout the day our team ensures that they are well-nourished and hydrated.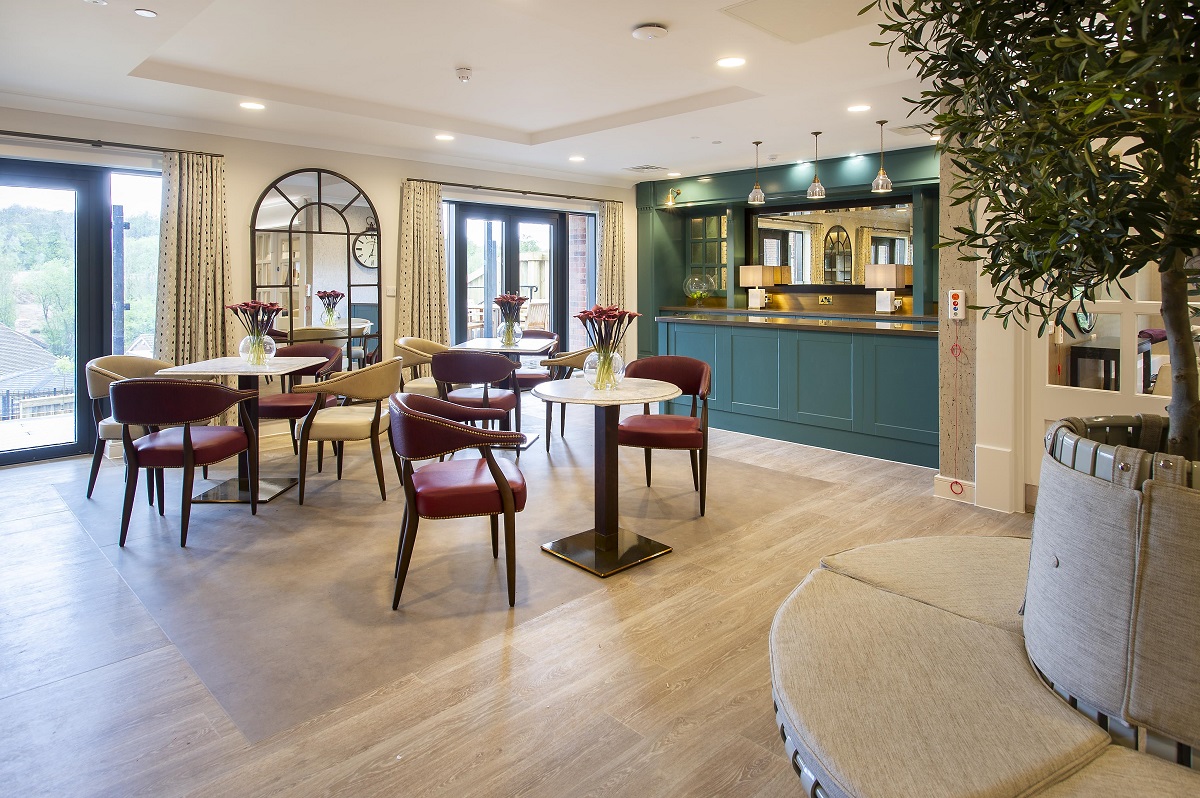 Family and friends have the option to join their loved one for a meal when it pleases them. For only a small extra fee, anyone can join in the taste sensations that our chefs create. You are more than welcome to join in and take advantage of the gourmet dining experience we provide on a daily basis.
Health and lifestyle needs are of utmost importance and must be met at mealtimes. We understand this and that's why we include meal planning and nutritional profiling as part of our care package.
Our electronic care plans can be updated in real-time too, for relatives who want to keep an eye on what their loved ones are eating.
We do our very best to make sure Nesbit House can provide the best care home dining experience in Sevenoaks.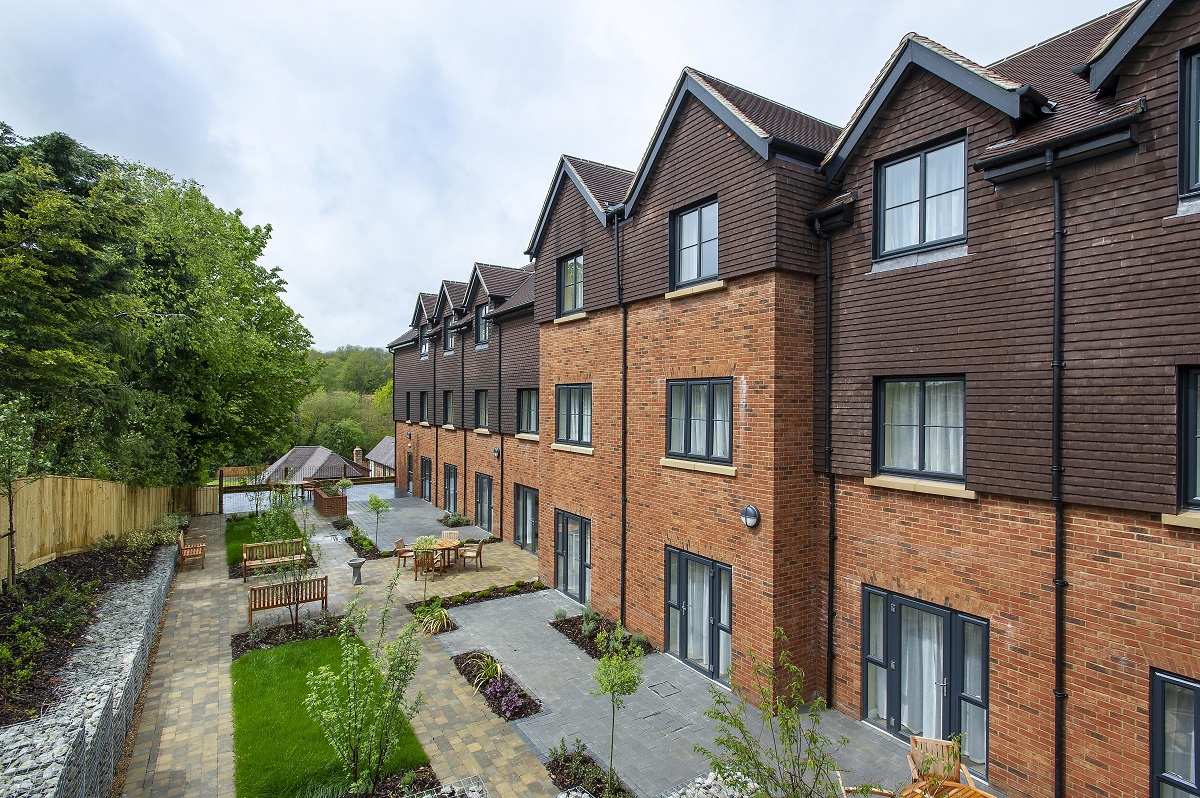 The Team at Nesbit House Care Home Sevenoaks
We go to every effort to make sure we employ a team of highly skilled professionals – all in the name of outstanding person centred care.
Nesbit House give every opportunity to our staff to work in partnership with each other, by providing all sorts of training and growth opportunities. We make sure our team collaborates with internal and external medical professionals to keep our level of care as high as possible.
"The team are working hard on making Nesbit House a special place for our residents, their families and our local community. We would like to take the stigma out of care and make the Home a place that people look forward to coming to, whether it's a visit or a stay," says Charles Knowles, Home Manager at Nesbit House.
"Since August 2019 we have been offering fantastic care to our residents and aim to make Nesbit belong to us all, giving free choice of food, activities and interaction. We have only just begun and are looking forward to growing the home into a leading example in health and social care."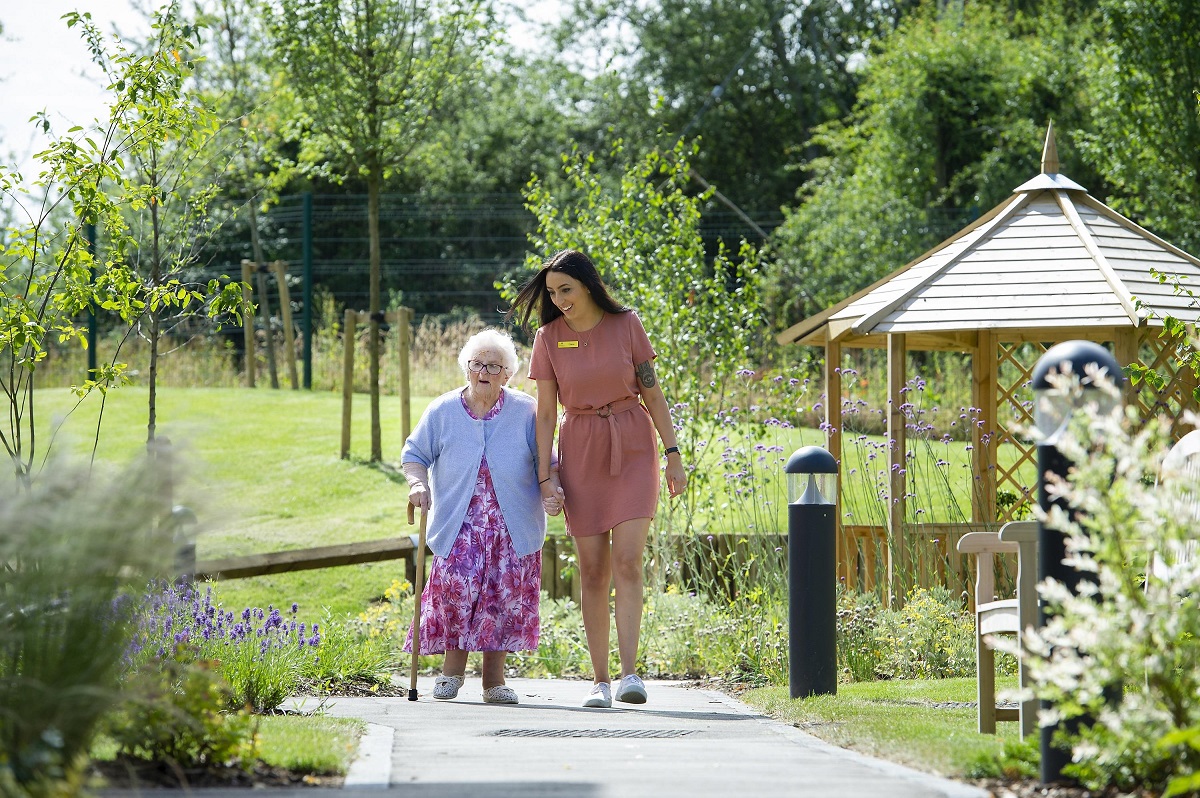 Ours is a unique staffing structure, one that you won't find anywhere else around Kent. 
Alongside Charles our other specialist professionals all help to ensure the home continues to run efficiently. As well as our Home Manager, we have our Clinical Lead, Regional Community Relations Lead, Wellbeing & Lifestyle Coach and Business Administrator.
We know that it's crucial to invest in our staff to maintain our very high level of care. All our team members receive training throughout their time with us.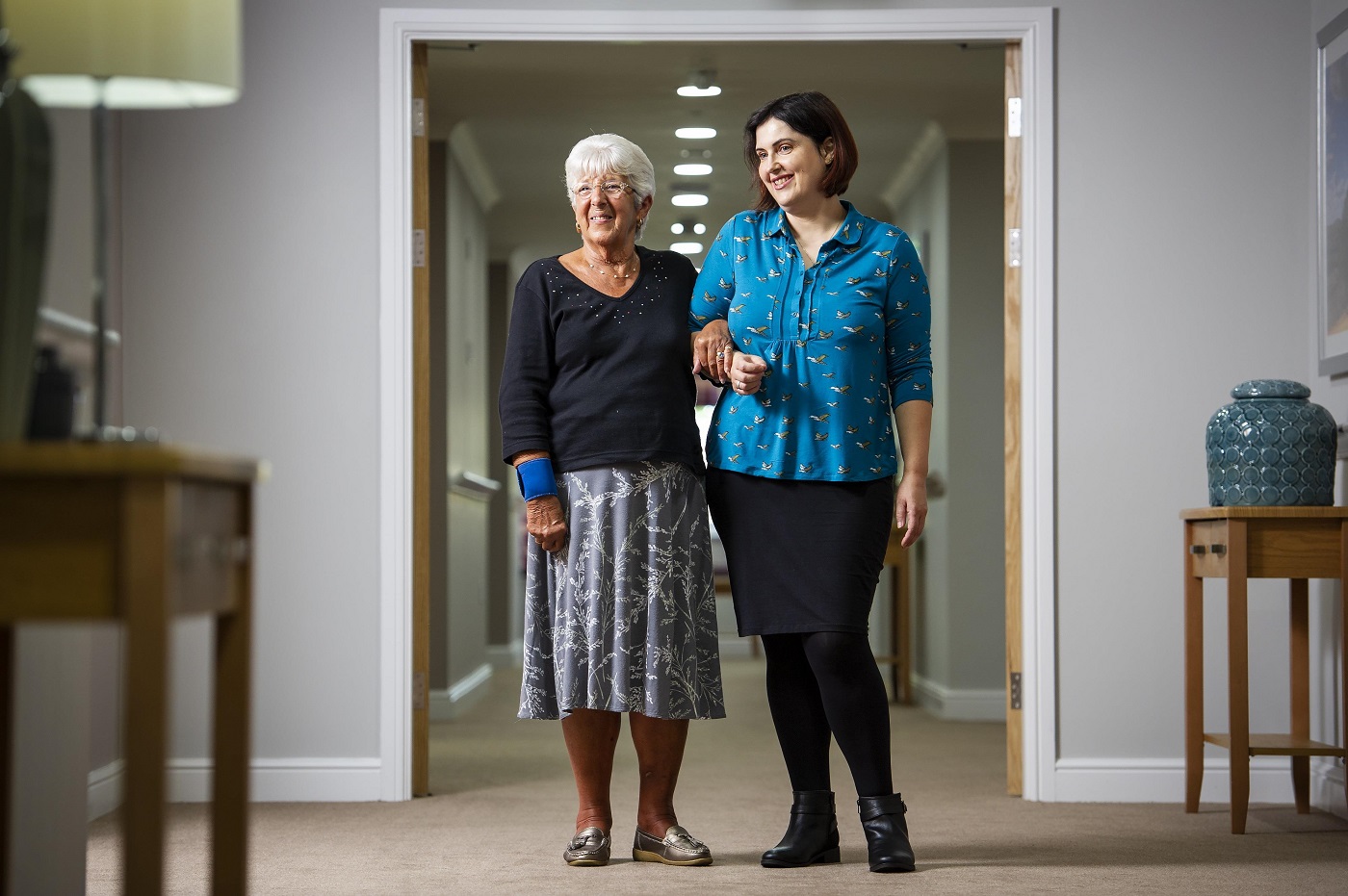 Daily Life At Our Luxury Care Home in Sevenoaks
We don't just sit around idle at Nesbit House – rather, we're a lively and happy home where there's always things going on. We've carefully created connections in the community and we make sure we host and get involved in a variety of different events.
Through these connections, we work with schools, nurseries and other groups to promote intergenerational socialising. Swapping stories and playing games with these different groups are very important for residents to stay mentally stimulated - especially those who are living with dementia.
Seasonal activities and events like Christmas parties, Summer and Spring fayres, and loads of different information sessions are commonplace at Nesbit House, and we love to get the general public involved as much as possible too.
Like most Hamberley Care Homes, we host a Dementia Friendly Cinema Club every month in collaboration with the Alzheimer's Society, where our deluxe private cinema shows films for anyone living with dementia to enjoy.
Every Thursday, Nesbit House hold a Community Social, where residents are given the opportunity to network with the local community. We also host a gourmet Coffee Morning on the first Friday of every month.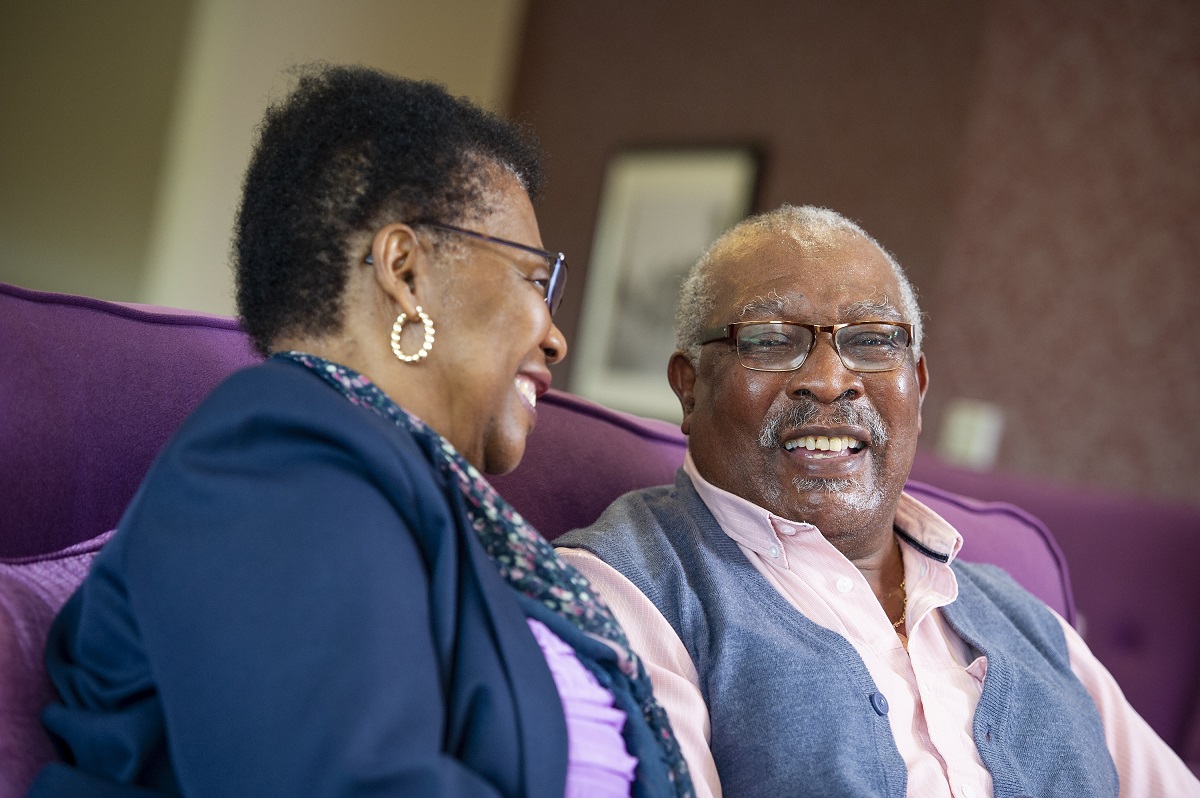 Our dedicated Wellbeing & Lifestyle Coach will work alongside our Homemakers to create new activities for residents on a daily basis.
We work proactively and reactionary to work out what kind of sessions should be created. For example, if we found out one resident had a keen interest in football, we might facilitate a day out to the local football stadium for a match, where any resident would be welcome to join.
One of the main roles of a Wellbeing & Lifestyle Coach is discovering different ways to engage our residents and keep them amused and content with their life.
We're honoured to host all kinds of different community events here at Nesbit House – not all homes around Sevenoaks are as luxurious as ours and we want people from the area to utilise our facilities too.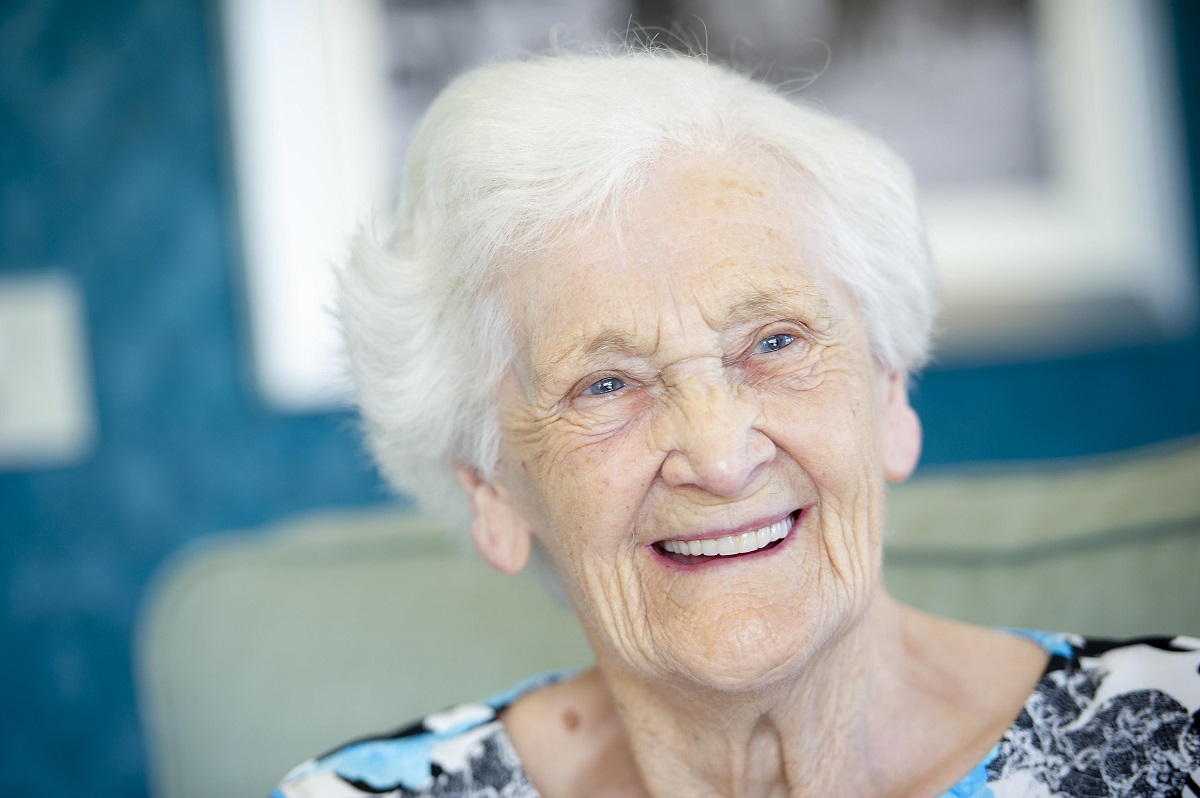 Our Local Area
You'll find Nesbit House in the quaint village Badgers Mount, of the Sevenoaks District in west Kent. Badgers Mount is around 4 miles south-east of Orpington and 4 miles north-west of Sevenoaks – both of these towns provide easy commute into London if you're not opposed to the busy city.
Kent is known for the great variety of orchards and hop gardens, often dubbed the "Garden of England" (first coined by none other than Henry VIII).
Very close to the home is Polhill Garden Centre, a family run business with over 50 years of gardening experience. The garden centre has all kinds of features that make it perfect for a day out with loved ones of all ages, offering garden supplies and food, and even massages, fashion shops and a huge koi pond.
Also near Nesbit House are the Chislehurst Caves, a labyrinth of man-made tunnels that cover 22 miles and have over 700 years of history.
Priory Gardens are another beautiful local landmark that residents at Nesbit House can enjoy. It boasts a fantastic rose garden and a lake full of swans and ducks, all perfect for a stroll around on a nice Summer's day.
The surrounding area around Nesbit House offers all kinds of days out and shopping zones. Whether you prefer a quiet life or like to immerse yourself in the hustle and bustle of a busy city, Nesbit House will be the perfect place to facilitate your preferred lifestyle.

To find out more about our new luxury care home in Sevenoaks, or to arrange a visit, contact us:
Enquiry Form
QUESTIONS ABOUT CARE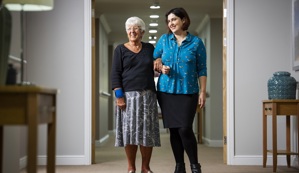 What training do your staff receive?
All members of our team are given the training and support needed to help them provide the highest standards of care. In addition to the statutory training that all care workers have to complete, we also ensure our staff receive bespoke Hamberley specific training in areas that we feel will help staff to provide an outstanding care experience.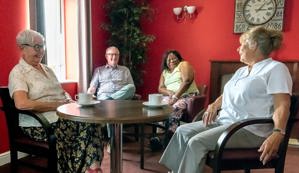 Can resident's rooms be decorated?
Yes. This is your home and we want it to feel like just that. If you want to make significant alterations then we may ask for a retained fee to return the room back to its original state once vacated.