Luxury accommodation
Hamberley's luxury care homes are unique and stylish interior-designed spaces, with various amenities available at each location.
Explore our range of accommodation below, or find your nearest care home to see a gallery of images. 
Contact us to find out more about life at Hamberley's luxurious homes
Get in Touch
QUESTIONS ABOUT CARE
Can I decorate my room?
This is your home and we want it to feel like just that, so you are free to personalise your ensuite bedroom or private suite. 
If you want to make significant alterations then we may ask for a retained fee to return the room back to its original state once vacated. This is something you can discuss with our Regional Community Relations Lead.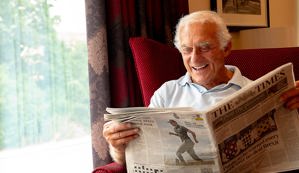 Can I bring my own furniture to use in my room?
We welcome personalisation of our homes and wherever possible residents are encouraged to bring with them their favourite items of furniture.
All furniture is subject to suitability and risk assessment.
How do I arrange care for myself or a family member or friend?
To arrange a meeting to discuss your care and visit your chosen Hamberley Care Home, contact our Regional Community Relations Lead by completing an enquiry form on our website, by emailing or by calling the home directly. You can also pop in to our homes to pick up a brochure and arrange a meeting at your convenience. 
When we receive your initial enquiry via email or phone, we will be in touch within 24 hours to progress your enquiry. 
What kind of care is provided at Hamberley Care Homes?
We provide a range of care home services including 24/7 Nursing Care, Personal Care (also known as Residential Care) and Dementia Care, as well as Short Breaks/Respite Care. Our homes all provide one or more of these types of care. 
You can find out specifically what type(s) of care our homes provide on the individual home pages.