Remembrance Day Poppy Display at Richmond Manor
Remembrance Day inspired Richmond Manor residents to get creative whilst paying their respects to armed forces members who have lost their lives.
Resident Barbara Aggett was amongst the residents who painted the Poppies for a special display placed in the reception area of the home for all to see.
Barbara, aged 86, said: "Remembrance Day is such an important day, I'm glad that Richmond Manor has done our bit to show that we are supporting those who helped get our freedom."
Barbara Aggett, who has four children and eight great grandchildren, is pictured with her work.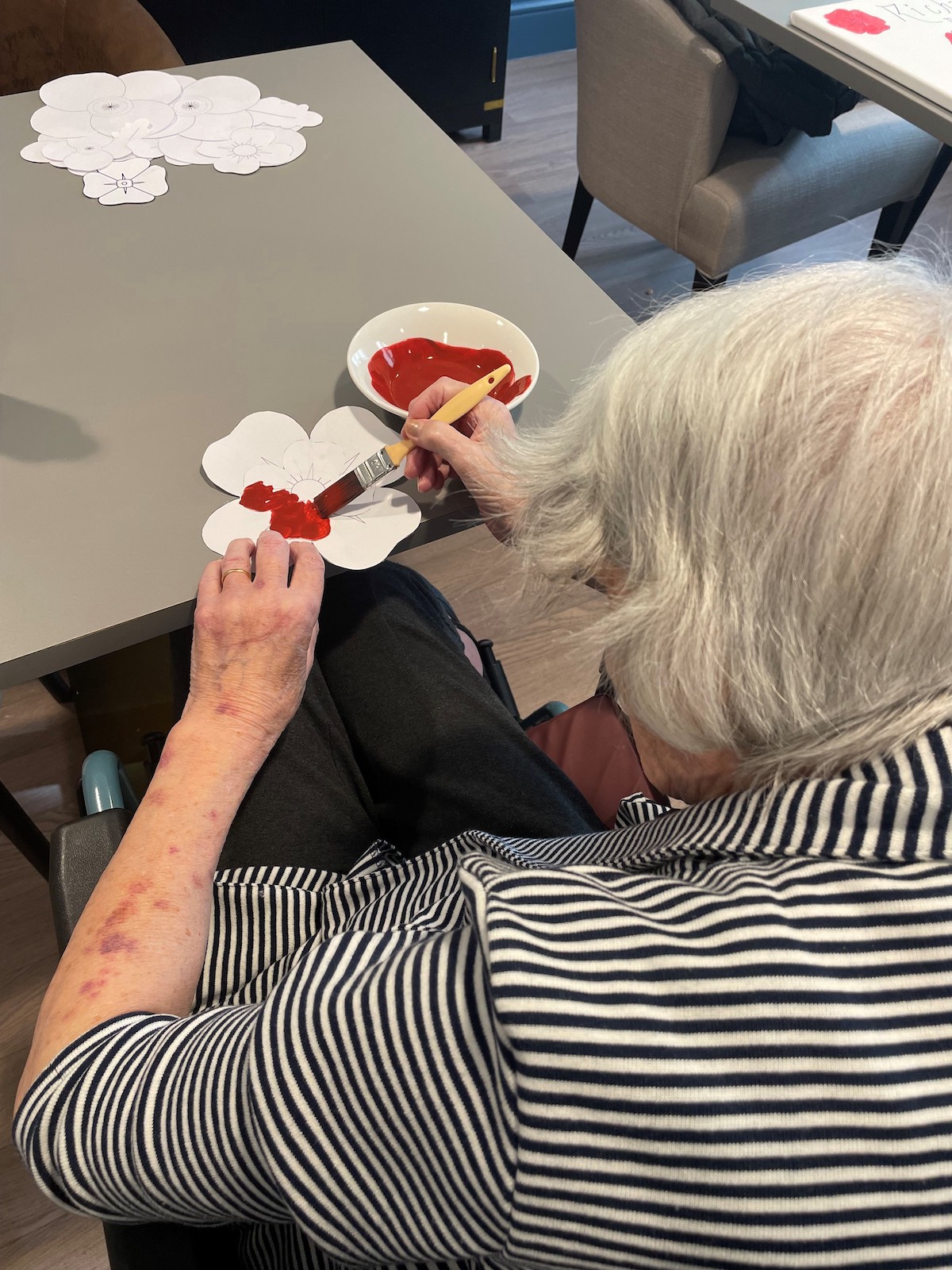 Wellbeing and Lifestyle Coach Mollie Dyer said: "It is very important to everyone here that we mark Armistice Day, or Remembrance Day as it is also known, and which marks the day that World War One ended in 1918.
"Making the Remembrance Poppy paintings was the residents' suggestion and of course this activity has a very special place in people's hearts.
"It's important to honour the lives lost in service of the country and thank the Armed Forces of Britain and the Commonwealth for all they do, as well as the emergency services, protecting our country during conflict."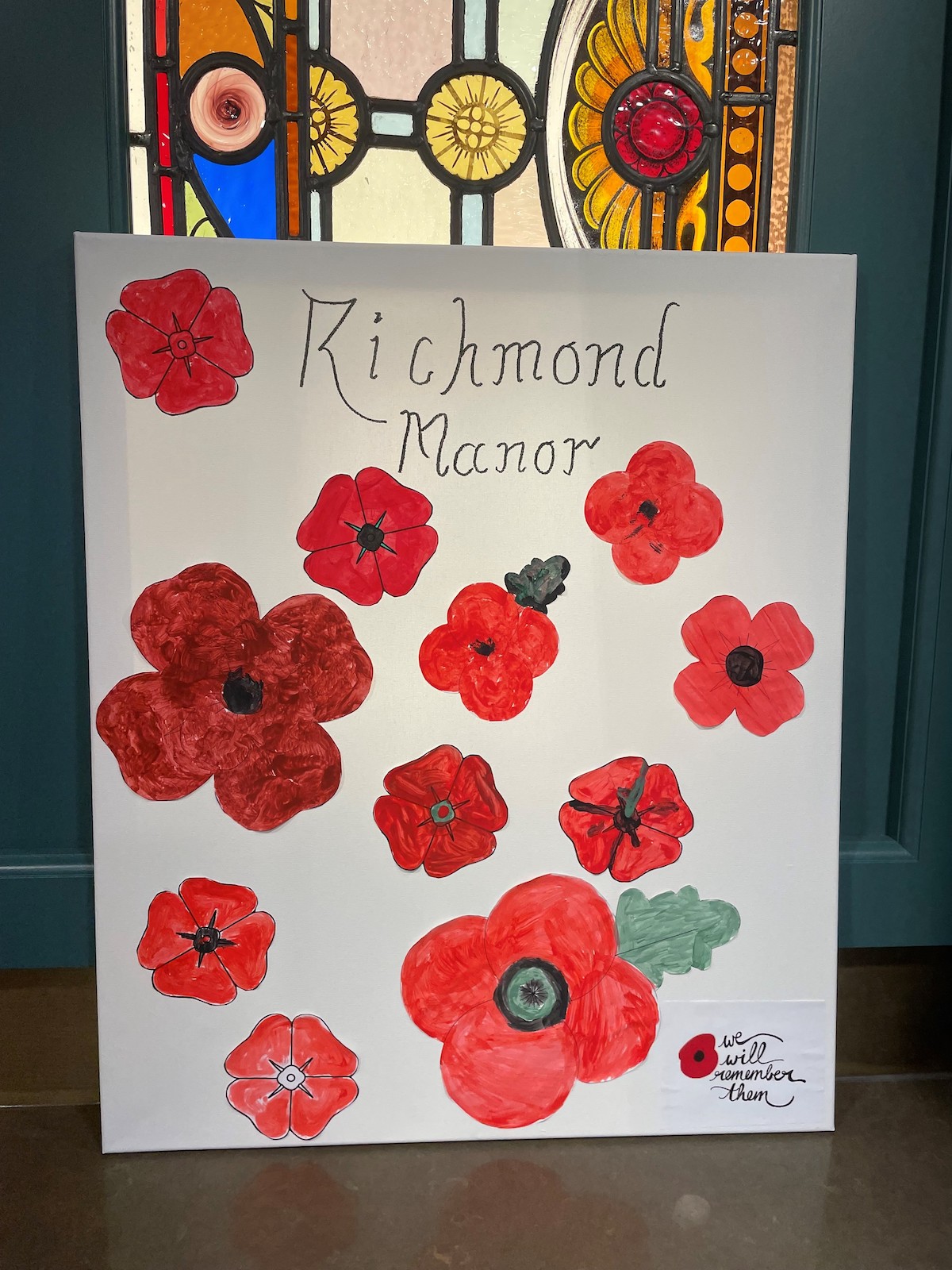 Colleagues also joined the Remembrance Poppy painting and alongside residents used a mix of paint, paper and canvas to work on the artwork which encouraged many to share memories together of family members or friends with connections to the armed services.
Richmond Manor is also selling Remembrance Poppies on their reception area.