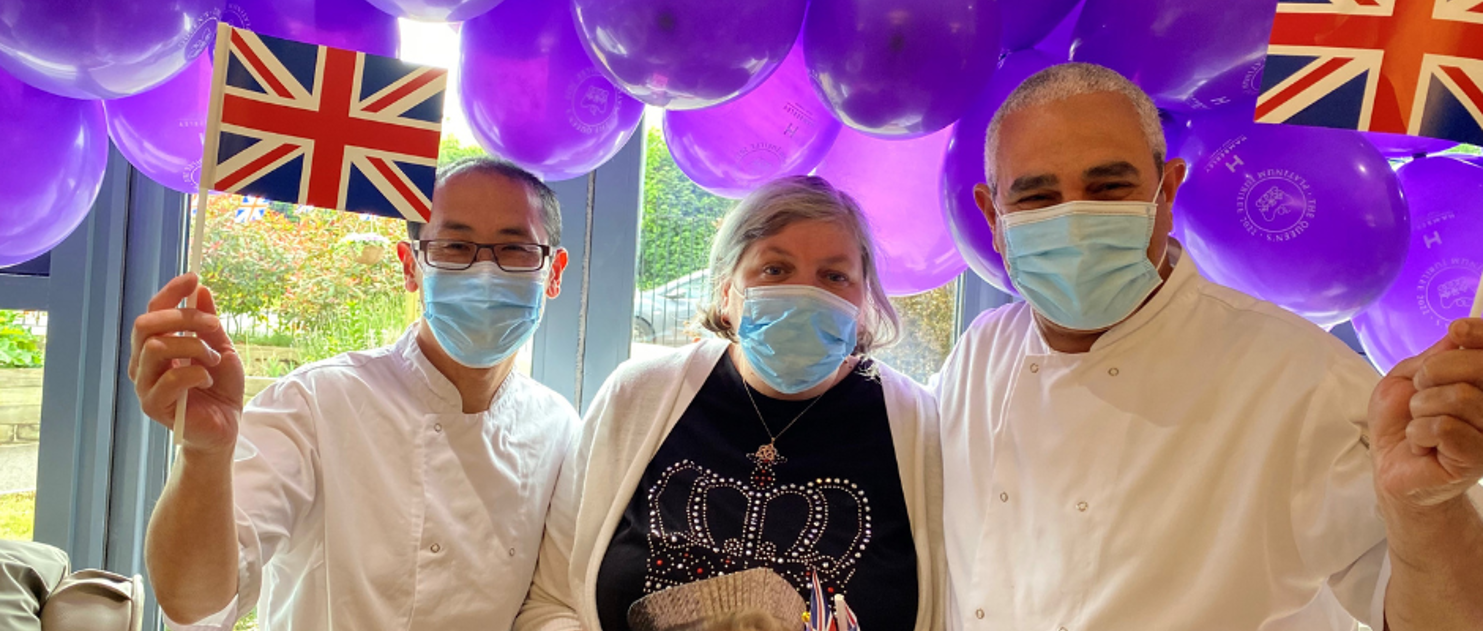 Platinum Jubilee Celebrations At Caddington
Residents at Caddington Grove joined millions of people across the country to celebrate the Queen's Platinum Jubilee with their own version of a Royal street party.
There was no stopping the fun for residents as Team Caddington pulled out all the stops to mark the historic occasion, complete with party food and entertainment.
Wellbeing and Lifestyle Coach Claire O'Neill said: "Just like the rest of the country we have been planning this event for some time.
"It's been wonderful to hear people's thoughts and memories of the Queen over the years and seeing the Queen on the balcony at Buckingham Palace was a huge thrill for all of us.
"We have marked the day with an abundance of party food, music and of course with a lot of cheers and laughter."