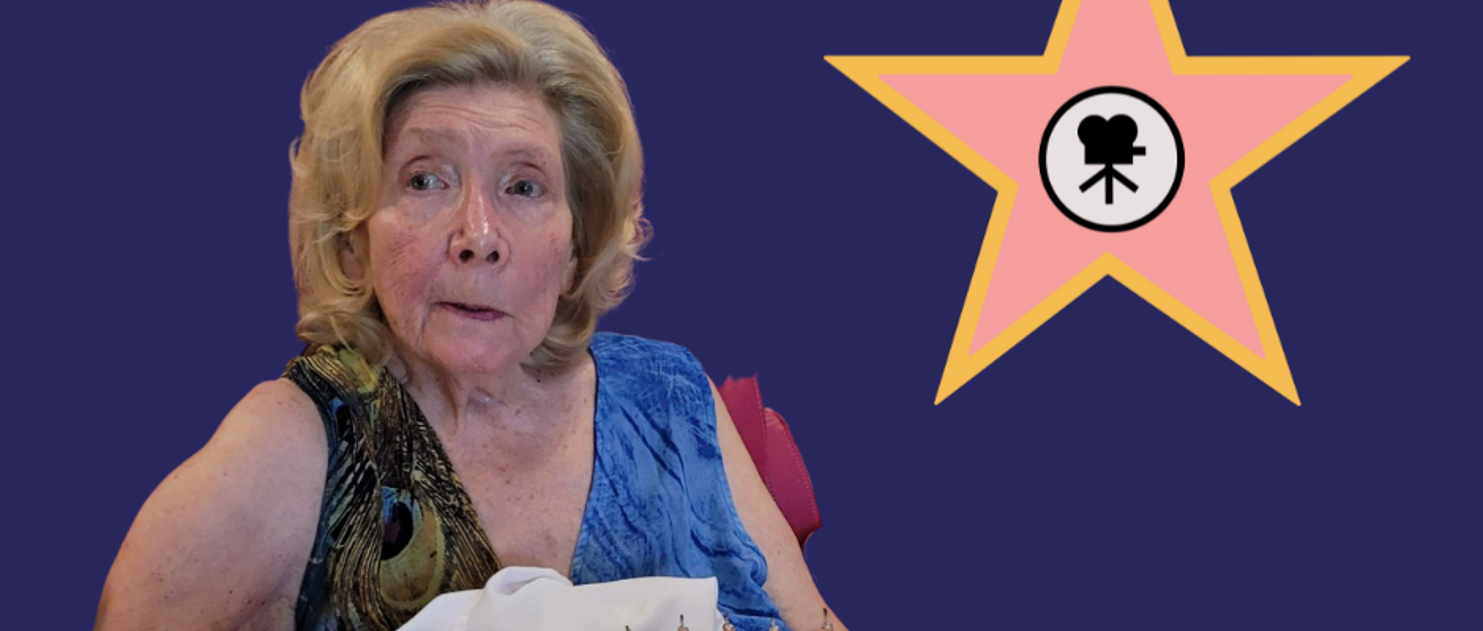 Birthday Girl Stephanie Looks Back On A Life In The Limelight!
Celebrations for Charrington resident Stephanie's birthday inspired a trip back down memory lane for the film industry veteran.
Stephanie has lived an incredible life working as an on-set hairdresser to the A-list stars of Hollywood and the UK.
Her loved ones joined Stephanie for lunch in Charrington's private dining room, where they enjoyed reminiscing and swapping stories.
According to Wellbeing & Lifestyle Coach Claudia Modiga, Stephanie had a wonderful time with her family and friends.
Claudia said: "It was fantastic to see Stephanie in her element with the people she holds most dear.
"She's a remarkable lady who has lived an extraordinary life. Listening to the stories she shares about working in films is always fascinating.
"Every day, she watches vintage movies starring the talented actors and actresses she worked with."
Throughout her career, Stephanie looked after the hair of stars including Laurence Olivier, Robert De Niro, Ryan O'Neal, Lauren Bacall, Dame Maggie Smith and Dustin Hoffman.
She was the Chief Hairdresser on over 150 films and racked up three Emmy nominations.
Dip into Stephanie's photograph albums, and you'll find scores of images of her with Hollywood's great and good.
As well as working with natural hair, Stephanie was also a pioneer with wig styling and taught masterclasses to share her skills.
Happily, when she moved into Charrington Manor, Stephanie was reunited with her friend Sylvia who is also a veteran of the movie industry.
Sylvia was a stuntwoman in films and married to stuntman Bill Cummings, who had a role in the Bond film 'Thunderball'.
Claudia added: "One of Stephanie's friends came to look at Charrington Manor to decide whether it would make a good home for her.
"When she arrived, she spotted Sylvia and was thrilled to think that Stephanie would get to have a dear friend already living here.
"The day Stephanie moved in, she was over the moon to see Sylvia, and they've spent lots of time catching up.
"It's incredible to think of the lives they've lived as talented professionals in such an exciting industry."