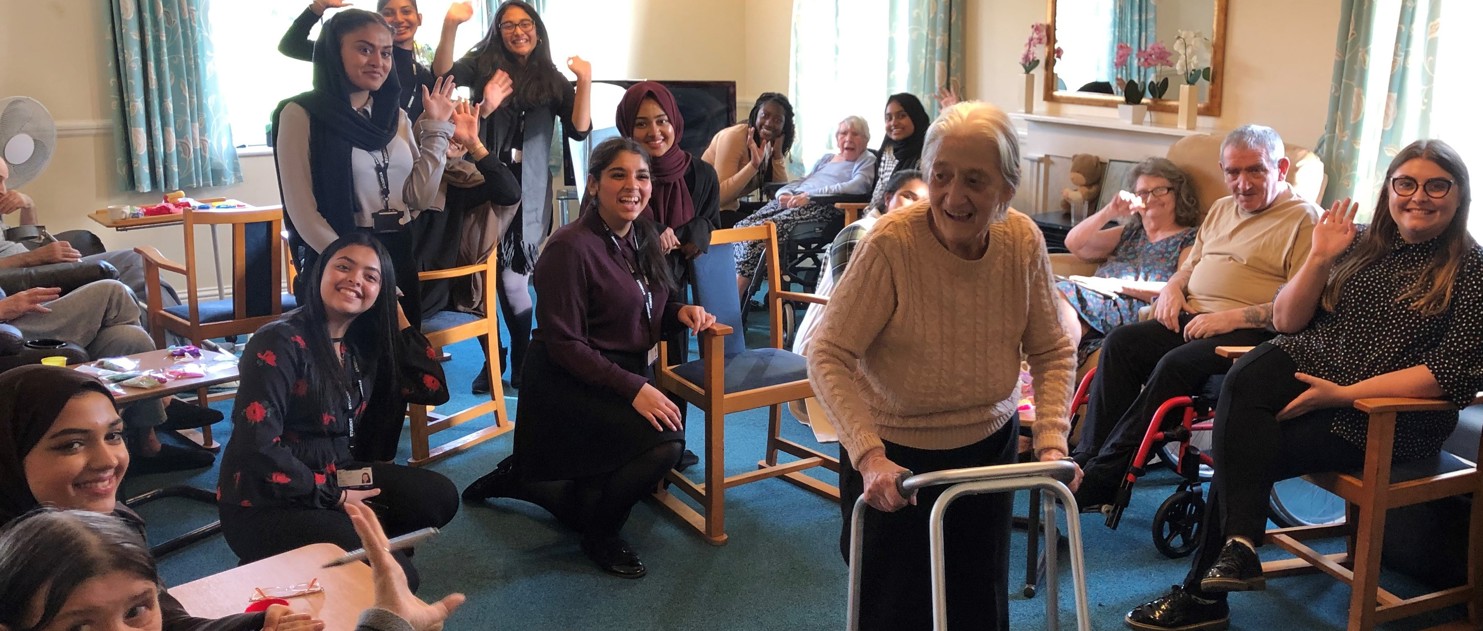 Helping hands at Hawthorn Green
Over at Hawthorn Green Care Home, the arrival of some young volunteers caused great excitement as new friendships were established.
Students from the nearby Sir John Cass Secondary School and employees from law firm DAC Beachcroft arrived to meet the residents at the start of the new volunteering scheme.
They spent time chatting with the residents, doing activities and learning more about life at Hawthorn Green.
"Our first week of volunteering with the residents at Hawthorn Green truly exceeded all of my expectations," says Lois Duguid from DAC Beachcroft, who runs the initiative. "It was wonderful to see so many of the residents arriving into the day room to join in, and we were quite bowled over by how much they evidently enjoyed it.
"One of the pupils from Sir John Cass told me that the gentleman she'd been chatting to had said he had really enjoyed himself and he was looking forward to it the following week. I think that really touched her, and it boosted her confidence to know that she had made a difference to him in that way."
Each week, the group will return to Hawthorn to join residents in activities and develop the relationships further.