Hamberley Care Homes get arty for National Care Home Open Day
This National Care Home Open Day our residents and teams are calling for anyone feeling creative to join them in a community art project!
Each of our care homes is aiming to create a large canvas art display with contributions from the whole community - school children, local businesses, budding artists or complete novices who'd just like to splash on a bit of paint.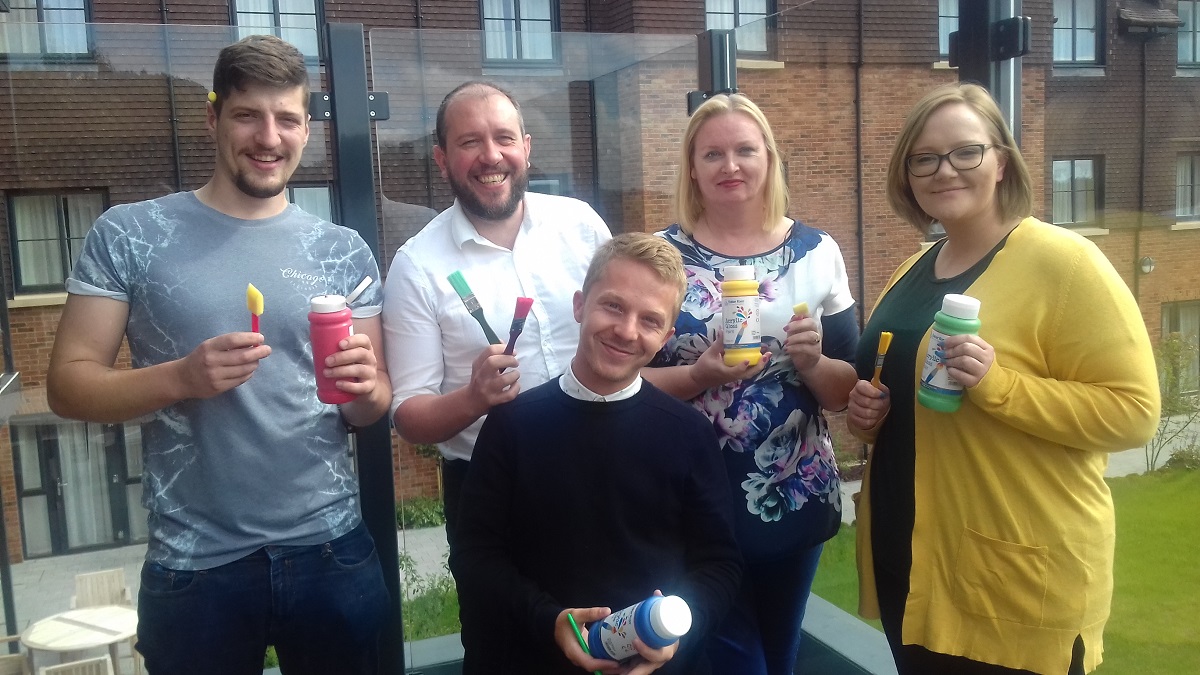 (Above) The team at Nesbit House, our new luxury care home in Sevenoaks 
Care Home Open Day is a national initiative that sees care homes up and down the country open their doors to the public.  The theme of the day this year is celebrating the role of arts in care.
Amy Humphries, our Wellbeing & Lifestyle Coach at Caddington Grove care home in Dunstable said the day was a wonderful opportunity for people to find out more about how wellbeing can be improved through working with colour. She said "colour therapy is a great way to destress from our busy lives and take some time just to focus on what we need for our wellbeing. Working with colour can be healing, revitalising and can stimulate mind and body. Most of all it's also a really sociable way to have fun and our residents love taking part."
The community art project will take place in every Hamberley Care Home on Friday 28th June from 10.30am to 4.30pm - find your nearest Hamberley Care Home here, or contact us for further information: