GREEN-FINGERED RESIDENTS GET DIGGING AT UPTON
Now is the time to start thinking about preparing your garden pots for spring – and residents at Upton Manor are wasting no time.
The Upton Manor Garden Club members decided to prepare for spring by brightening up their top floor balcony which overlooks the beautifully landscaped gardens and enjoys far-reaching views.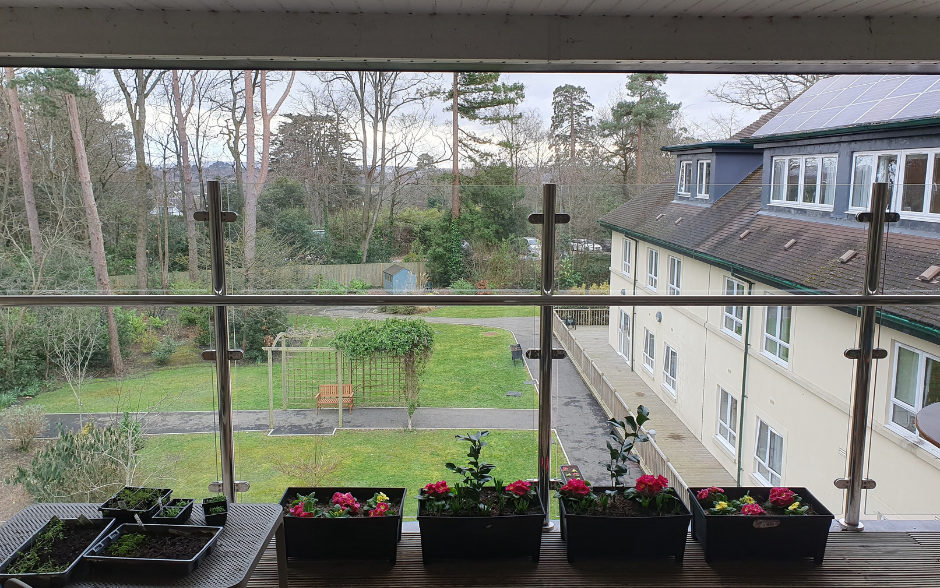 Wellbeing and Lifestyle Coach Amy Morrison said: "We spent the afternoon planting some beautiful flowers in troughs to add a splash of colour and everyone commented on how lovely it looks along with the backdrop of the amazing garden we have at Upton Manor."
Resident Keith Ashton was very pleased to be able to plant the herbs that residents have nurtured from seeds into the propagator trough.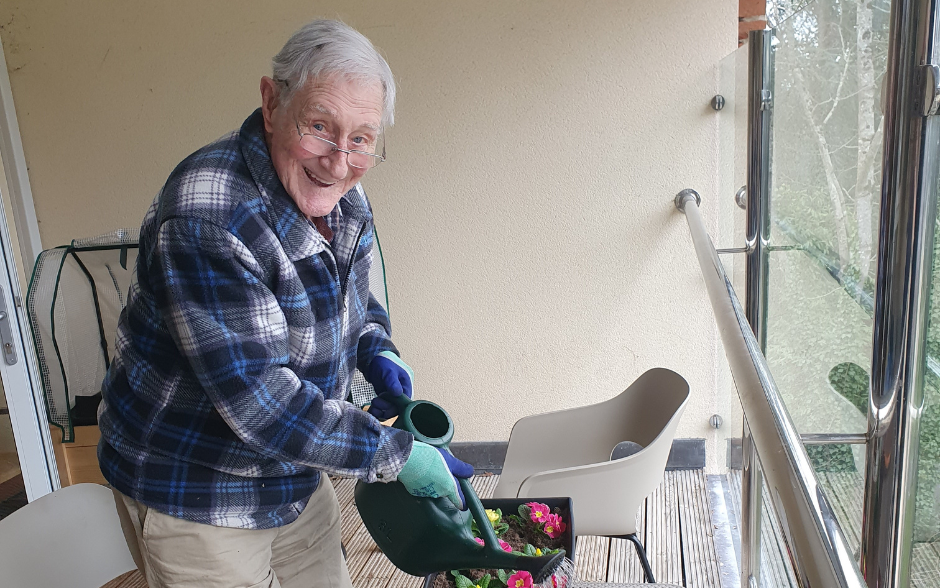 Keith said: "They have come along and grown nicely, it's about the right time to transfer them outside now as the frost has pretty much disappeared, they will still be under cover though so that offers them protection if we do have any colder spells.
"I will make sure they get looked after and watered don't worry."
According to the Royal Horticultural Society, March is the time to:
Prune bush and climbing roses
Plant shallots, onion sets and potatoes
Plant summer flowering bulbs
Lift and divide overgrown clumps of perennials
Top dress containers with fresh compost
Mow the lawn on dry days
Cut back dogwood and willow
Hoe and mulch weeds
Protect new spring shoots from slugs
Tend to your ponds