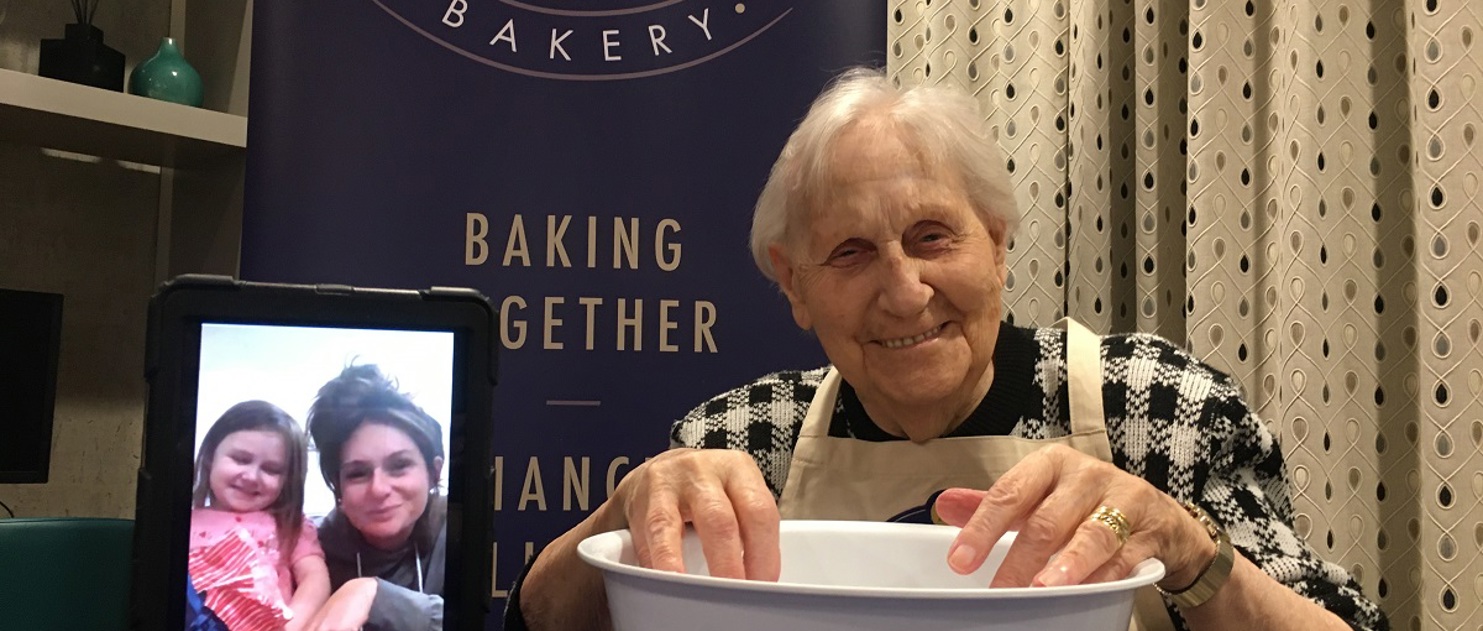 Online Bread Making Unites Hamberley Residents and Families
Our care home residents and their loved ones are getting together online for a series of artisan bread baking masterclasses.
Home baking became hugely popular during lockdown earlier this Spring and now residents at our care homes can get in on the action, alongside their families.
The Well Bread Bakery will see residents, and their loved ones, bake together over Zoom and take expert classes from local artisan Master Bakers.
The bakery sessions will specifically teach 'mindful baking' to help residents relax and learn basic mindfulness techniques, as well as dementia-friendly sessions to stimulate the senses.
It is widely recognised that distinct smells and textures help evoke memories and encourage social interaction, something that people living with dementia often find challenging.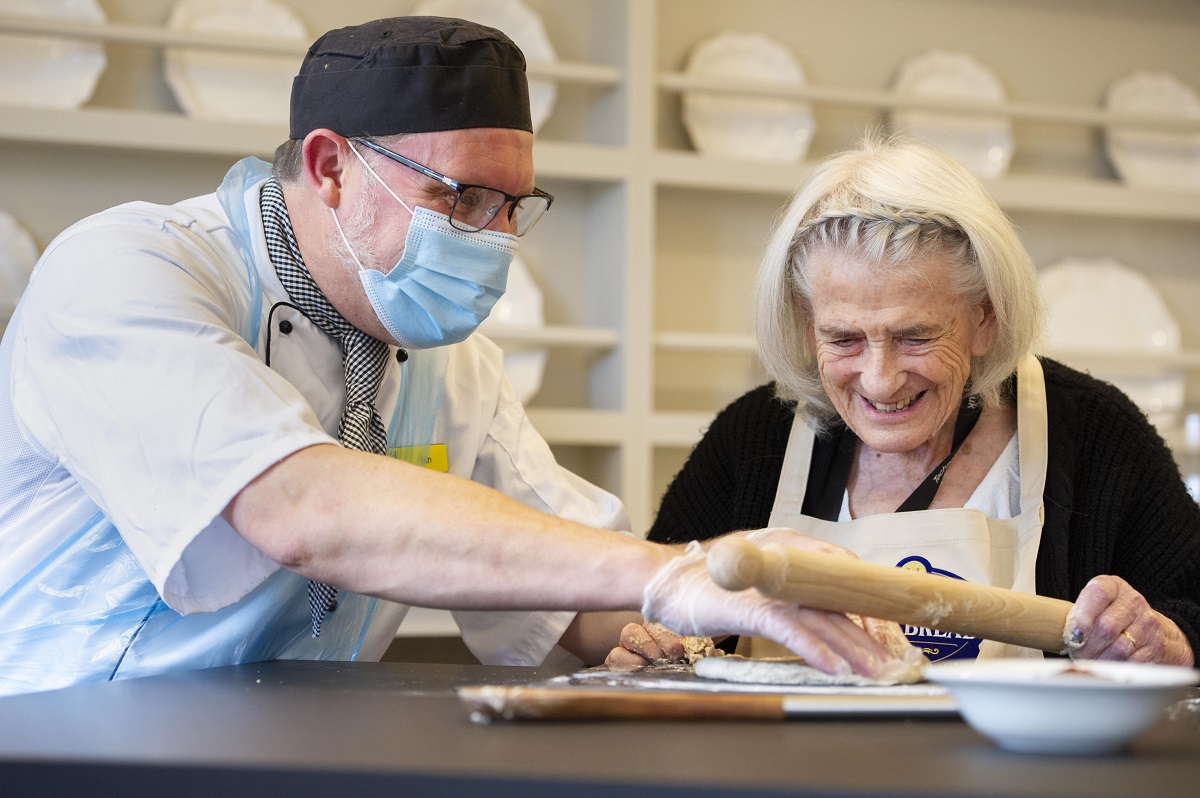 Paul Hill, CEO of Hamberley Care Homes, said the launch of The Well Bread Bakery was a great way to help residents and their families stay active together.
He said: "During this challenging time our priority is always to keep our residents safe, and we have state-of-the-art Covid-secure visitation suites to make sure our residents can continue to socialise safely with their loved ones. 
"But we wanted to do more than that! The Well Bread Bakery will give residents and their loved ones an opportunity to be active together through a shared experience that will hopefully be fun, interesting, and tasty!
"A sense of community is more important than ever now – with the Bakery and all the virtual workshops running, our homes will continue to be vibrant, welcoming places, connecting people, sharing stories and baking bread."
Each week the amateur bakers will learn to perfect a new artisan bread recipe, chosen by residents and staff, starting with tasty Irish soda bread, then brioche with camembert, sultana and walnut loaf and finally rosemary soda bread.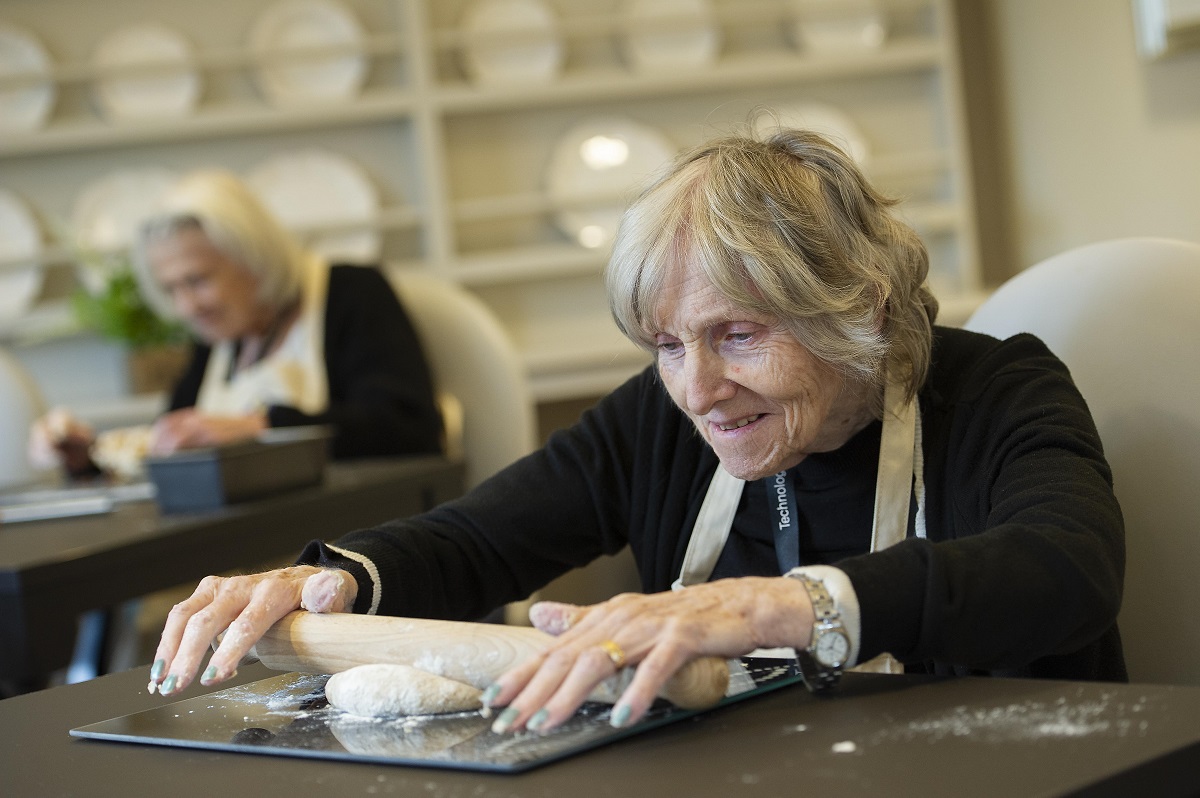 Resident and former chef, Francoise Jarman, 85 years young, grew up in Nantes, in France, and she recommended her traditional recipe for brioche with camembert.
Francoise said: "I was a chef for many years and I've worked in different kitchens but baking bread is that activity that always brings back some of my fondest memories. It reminds me of my childhood, with my mother baking in our family kitchen, together with our family.
"My hands don't work quite as well as they used to, but baking bread still brings me great happiness and is very relaxing. I hope lots of other residents and their families enjoy baking my brioche recipe."
Francoise is a resident at Chawley Grove Care Home in Oxfordshire.
Resident, Annabelle Diver's treasured Irish Soda Bread recipe was also chosen as one of the loafs that residents would learn to bake.
Annabelle, who is living with dementia, was helped by her brother Lew Graham and he shared the memories behind the beloved bread.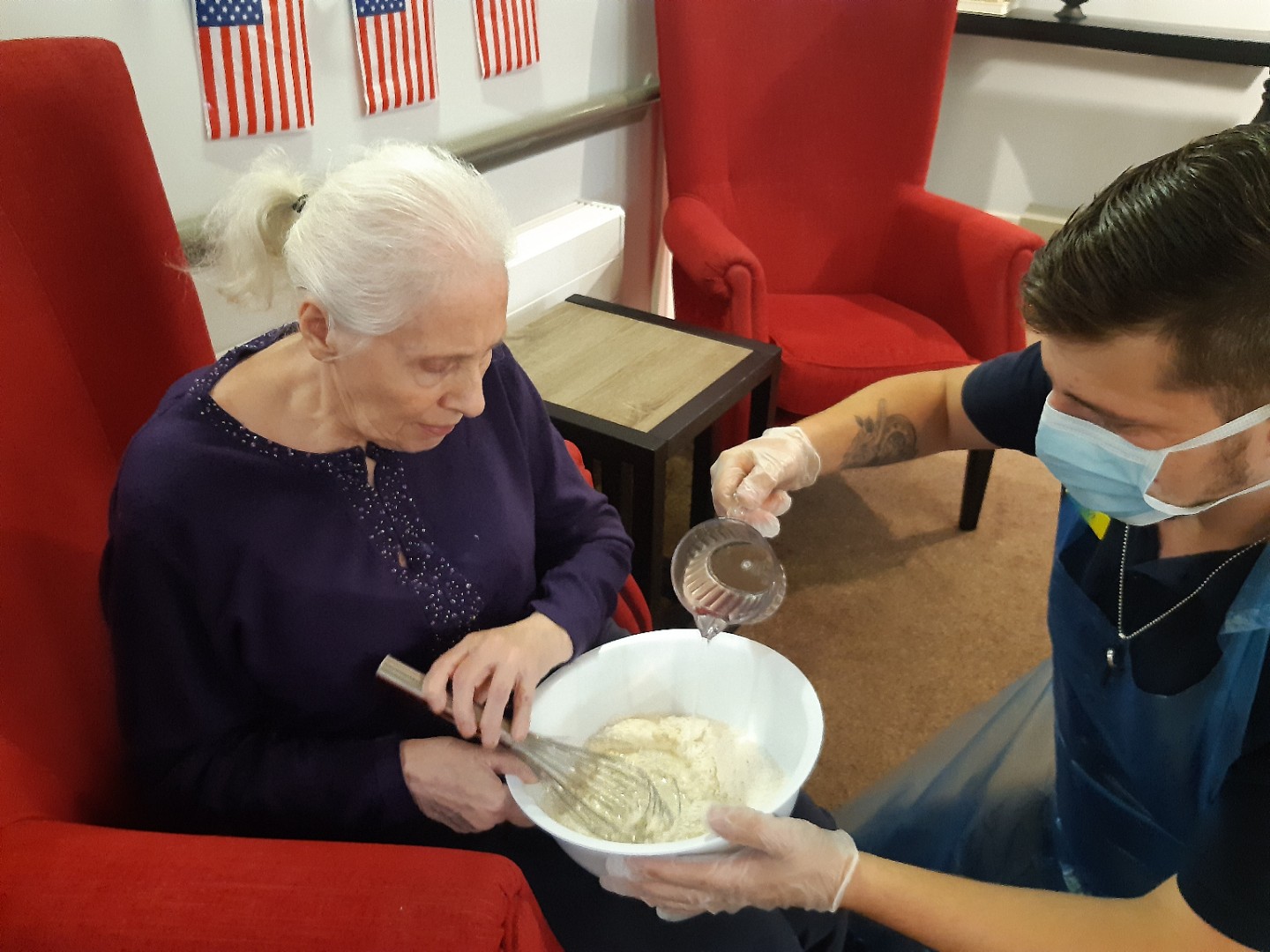 Lee said: "When we were younger we would often visit our family in Donegal, Ireland. They lived on a farm and that's where Annabelle first found her love for bread making.
"There was always delicious soda bread to share, and those working on the farm would have it in their lunchboxes. We'd all sit around the big old farm table to talk about farm life and things that were happening in the nearby town.
"Annabelle would add currants or raisins to the dough which gave it a delightful extra flavour, especially with a good helping of homemade butter and jam.
"Annabelle and I have such happy memories of our childhoods and bread baking, I'm really looking forward to joining in the virtual sessions and making this together again."
Annabelle, aged 71, is a resident at Nesbit House in Sevenoaks.
For more information about Hamberley Care Homes' Well Bread Bakery: