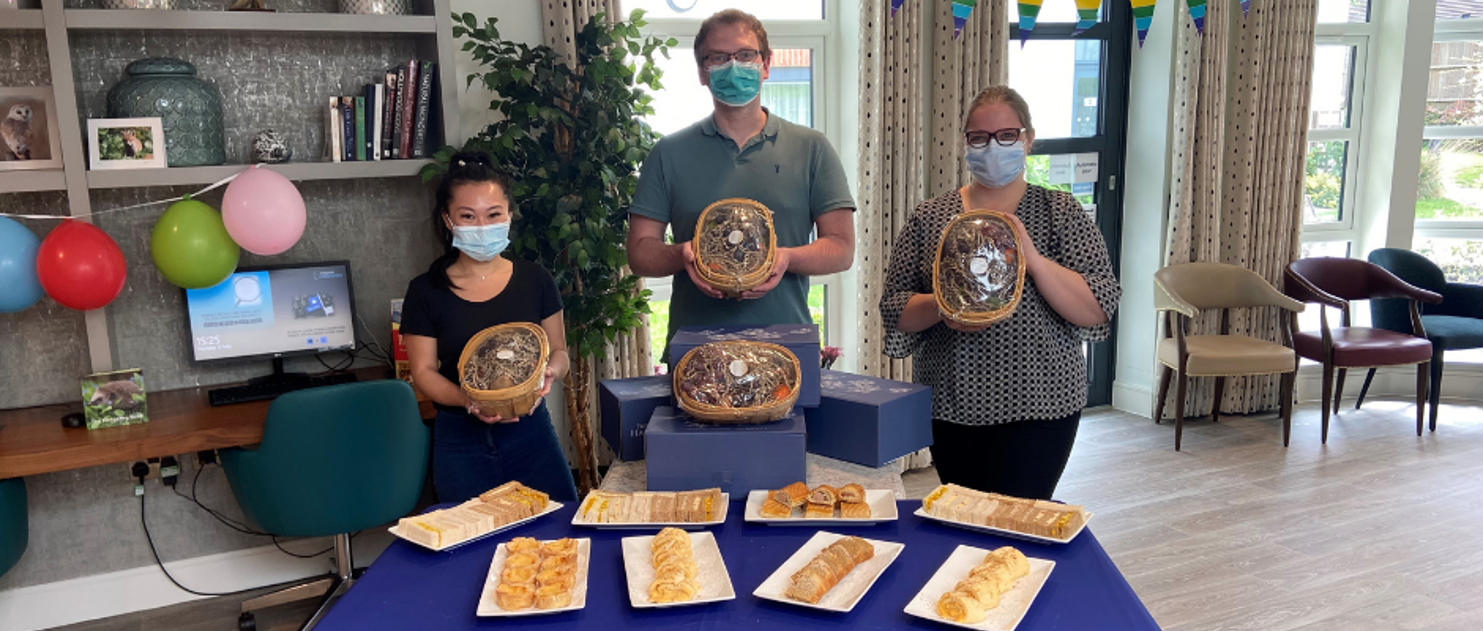 Hamberley Gives Thanks On International Nurses Day
The hard-working nurses at Hamberley Care Homes across the UK were gifted hamper treats on International Nurses Day 2022.
On Thursday 12th May, fruit hampers and gifts were presented to the nursing teams at each Home to say 'thank you' for all they do.
At Chawley Grove, nurses Lowina, Shemek and Susanna were delighted to receive their hamper and a personalised card from Home Manager Michelle.
Sous Chef Cristiano and Kitchen Assistant Kim prepared a delicious selection of Portuguese custard tarts, Portuguese roulade, coffee cake and sandwiches for the group to enjoy.
It was a lovely way to mark the occasion and show gratitude for all the nurses do.
Michelle said: "Our nursing team is exceptional - they go over and above to make the Residents' lives better.
"Their kindness, compassion and dedication are second to none, and we are so grateful for all that they do.
"It was a joyous way to show that gratitude and give the nurses a treat. All our nurses will be receiving their hampers when they come on shift."
The celebrations continued across Hamberley Care Homes as the hampers were given to nurses by their home teams.
International Nurses Day falls on the 12th May as that's the birth date of Florence Nightingale, who is heralded as being the pioneer of modern nursing.
This year's theme was 'Invest In Nursing and respect rights to secure Global Healthcare'.
The International Council of Nurses President, Dr Pamela F. Cipriano, explained the theme.
Dr Cipriano wrote: "Nurses are catalysts for positive transformation to repel the forces that threaten global health and to build strong healthcare systems.
"We have seen the evidence and understand the need for investment and protection. Now is the time for action."