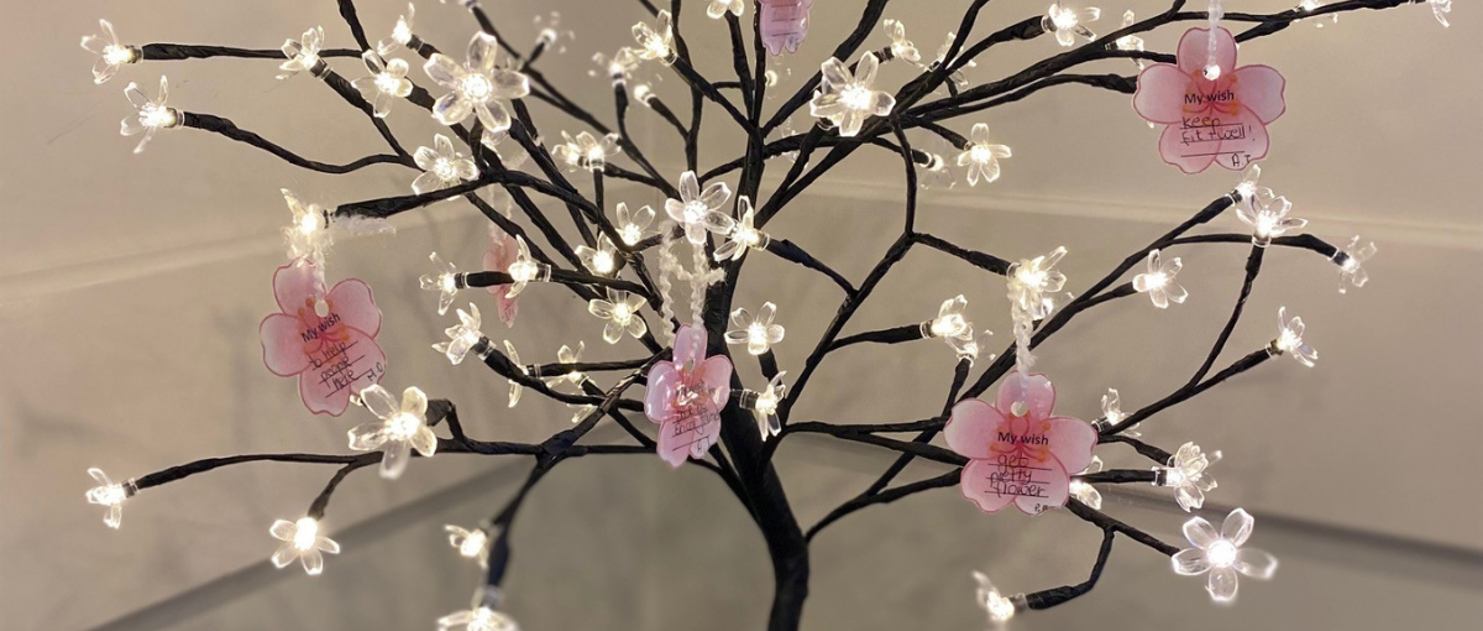 Excitement As Verwood Wish Tree Starts Granting Resident Requests
Residents at Verwood have been getting their wishes granted after sharing them on the home's twinkling wish tree.
Wellbeing & Lifestyle Coach Emilia Turner set up the blossom tree, which is adorned with lights, and invited Residents to ask for what they wanted.
Emilia wrote each request on a paper blossom flower and then hung it on the tree.
Now she's is making it her mission to grant the wishes one by one.
Emilia said: "I enjoyed chatting to each resident and finding out what they wanted to ask the tree.
"There has been such an interesting mix of requests. One resident wanted to get fit, another lady asked for a book by an author she loves, and one of our gentlemen requested to see a bagpipe concert.
"It's been my job to find ways to make these wishes come true."
So far, Emilia has screened a bagpipe concert, started doing daily fitness sessions and back in October taken one of the residents to the beach to see the sea.
She's also granted the request of big-hearted Mavis, whose wish was to help others, by involving her with making breakfasts and tidying up.
As well as the wish tree, Verwood residents have also contributed to a 'Basket of Thanks'.
The group spent one afternoon discussing all the things they were grateful for.
Emilia said: "Taking the time to practice gratitude is good for people's mental wellbeing.
"Many of the residents gave thanks for Verwood's care staff, which really warmed our hearts.
"It was a lovely activity that gave us all a boost."