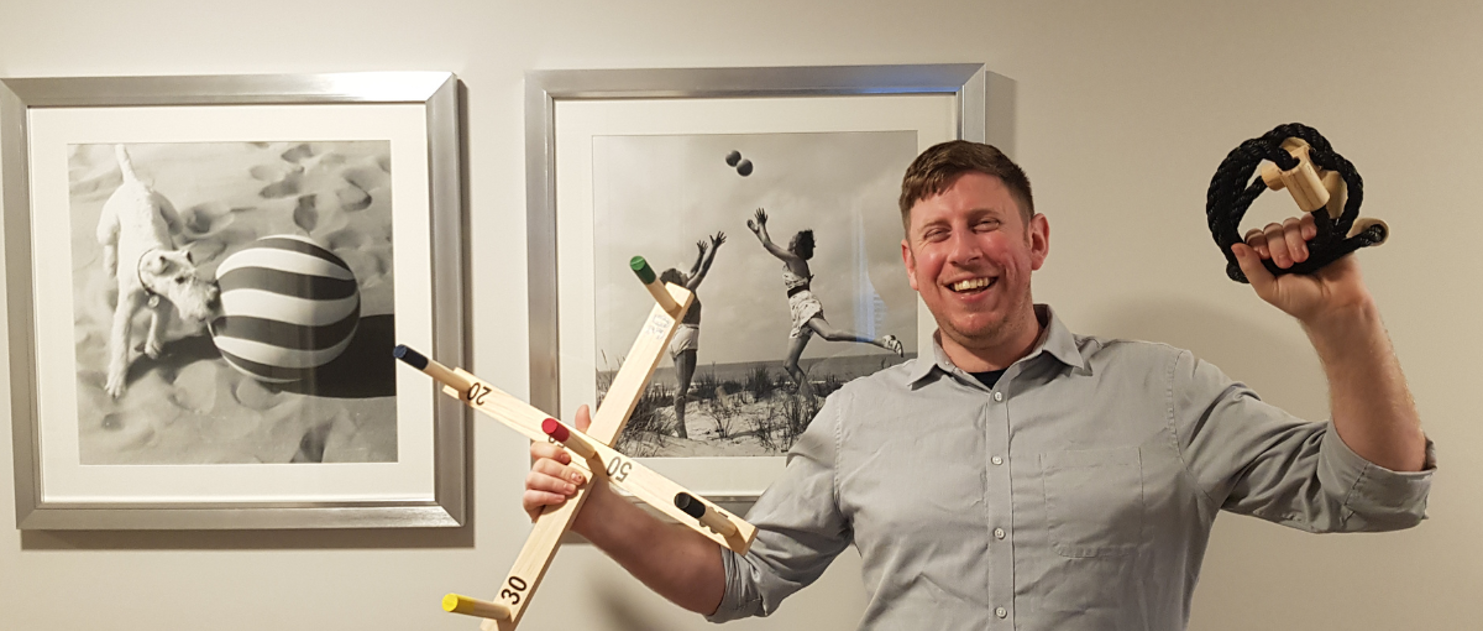 Elstow Manor Residents Get Active At New Sporty Sessions
Fun-packed sports sessions have got residents at Elstow Manor moving as they start 2022 as they mean to go on.
Wellbeing and Lifestyle Coach Oliver Waddington has been finding ways to bring movement into the activities programme via a council-run sports resource.
Every Monday, he and the residents log on to the Bedfordshire Sports Development Programme, which delivers circuit sessions via Zoom.
The virtual workouts include chair yoga and dance moves and are inclusive for people with different levels of mobility.
For Oliver, who comes from a sports background, it's the perfect way to help the residents keep active and enjoy a class together.
Oliver said: "I'm always looking for ways to support residents with moving more.
"I was excited to discover the council had opened these sessions to local people and immediately signed up.
"We have a dedicated instructor during each class, and the residents can interact with them and ask questions.
"But this is just one part of my 2022 exercise plans."
Oliver used to compete as a swimmer at the county and regional level and, after university, was head coach for local clubs and community swimming talent pathways before he changed careers.
He's keen on helping residents find fun ways to move around and boost their endorphins.
Oliver said: "Elstow Manor has large gardens, and there's plenty of space for peaceful walks.
"We've also got Wixams retirement village nearby, and there are a couple of pretty lakes to stroll around there too.
"I've been looking into other sports sessions that I can run in the home where everyone can join in.
"I know how much these activities boost the residents' wellbeing and keep them feeling good.
"It's great to see the positive impact these sessions have."