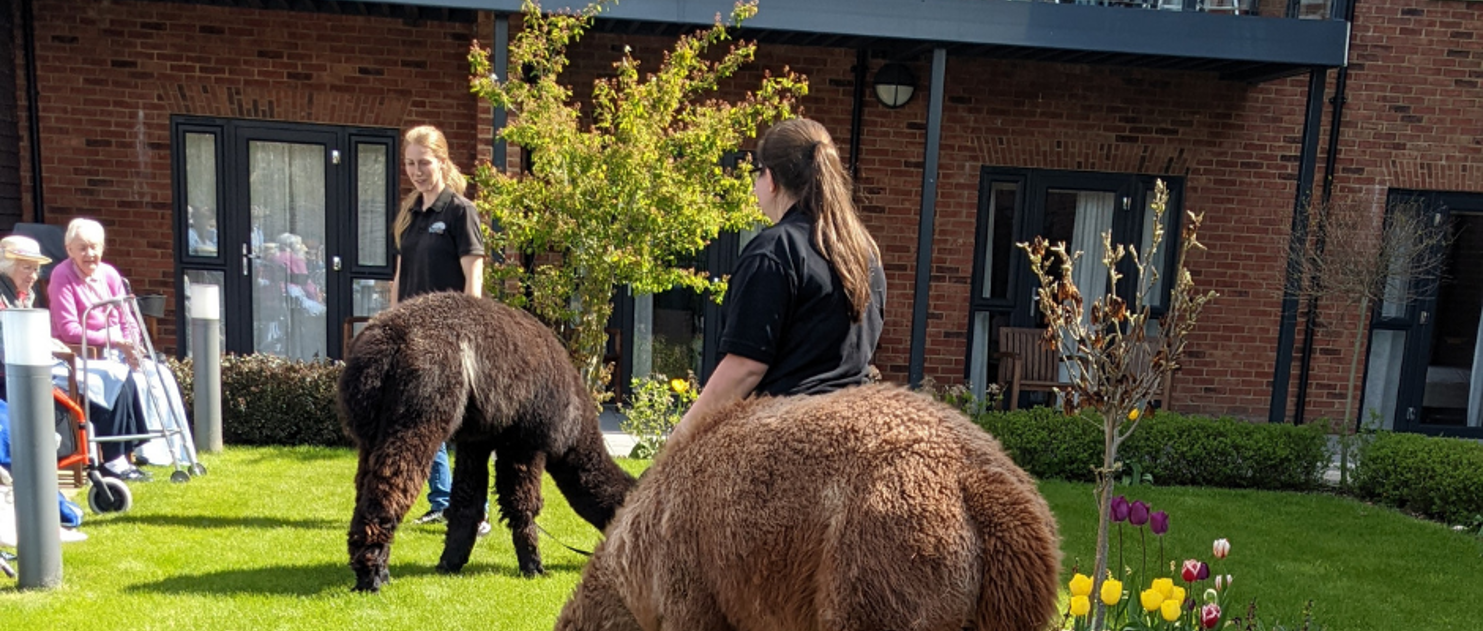 Animal Magic Entertains Nesbit House Residents
Nesbit House offered residents the chance to get up close to some unusual animals this spring as they enjoyed visits from a mobile zoo and two friendly alpacas.
The first visit saw local business Orion Tree bring their adorable alpacas to meet residents in Nesbit's gardens.
Activities Co-ordinator Hannah Jean said the furry friends were a big hit with residents, many of whom had never seen one in the flesh before.
Hannah said: "It's not every day that you get to pet an alpaca!
"We were lucky that the sun was shining when the Orion Tree team arrived, and the group was able to sit outside and spend time with these friendly creatures.
"The residents were amazed by how soft their fur is and enjoyed feeding them carrots.
"It was lovely to see their reactions to the alpacas, who were so relaxed with them."
After the alpaca visit, Nesbit's animal lovers had another extraordinary experience when Zoo Lab arrived.
The mobile zoo brought in an African Land snail, two rats, millipedes, a corn snake and a tarantula.
Hannah said: "I wondered if the residents might be hesitant to get close, but they couldn't wait to hold the animals.
"Emily from Zoo Lab told us all about each animal's origin, habitat and eating habits.
"It was enjoyable to spend time learning about them, and to hold them was a unique experience.
"We had a brilliant afternoon and hope to welcome Zoo Lab back again in the future."