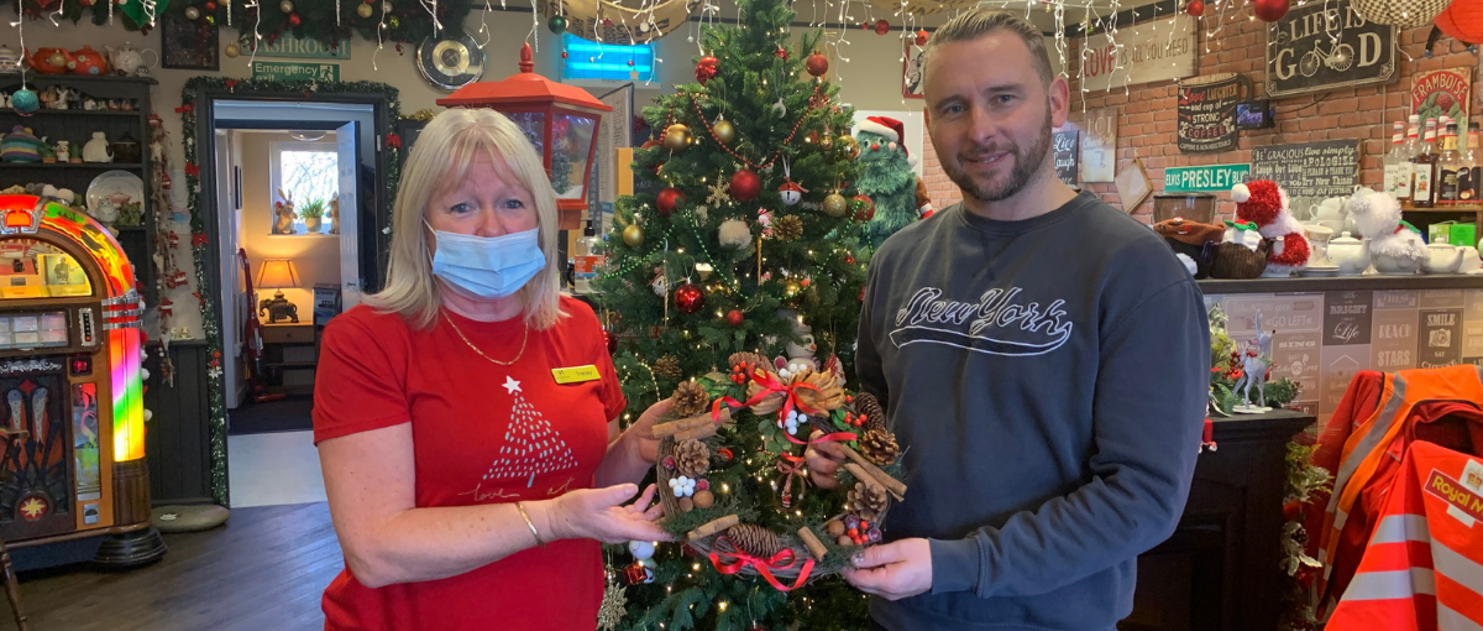 Hamberley Care Homes Create Stunning Handmade Christmas Wreaths
Residents at Hamberley Care Homes across the UK have been making their own Christmas wreaths in festive craft sessions.
All homes received a kit to get started, and they were challenged to get creative with their personalised wreaths.
At Elstow Manor, Wellbeing & Lifestyle Coach Oliver ran the session as they unpacked the boxes and started getting to work.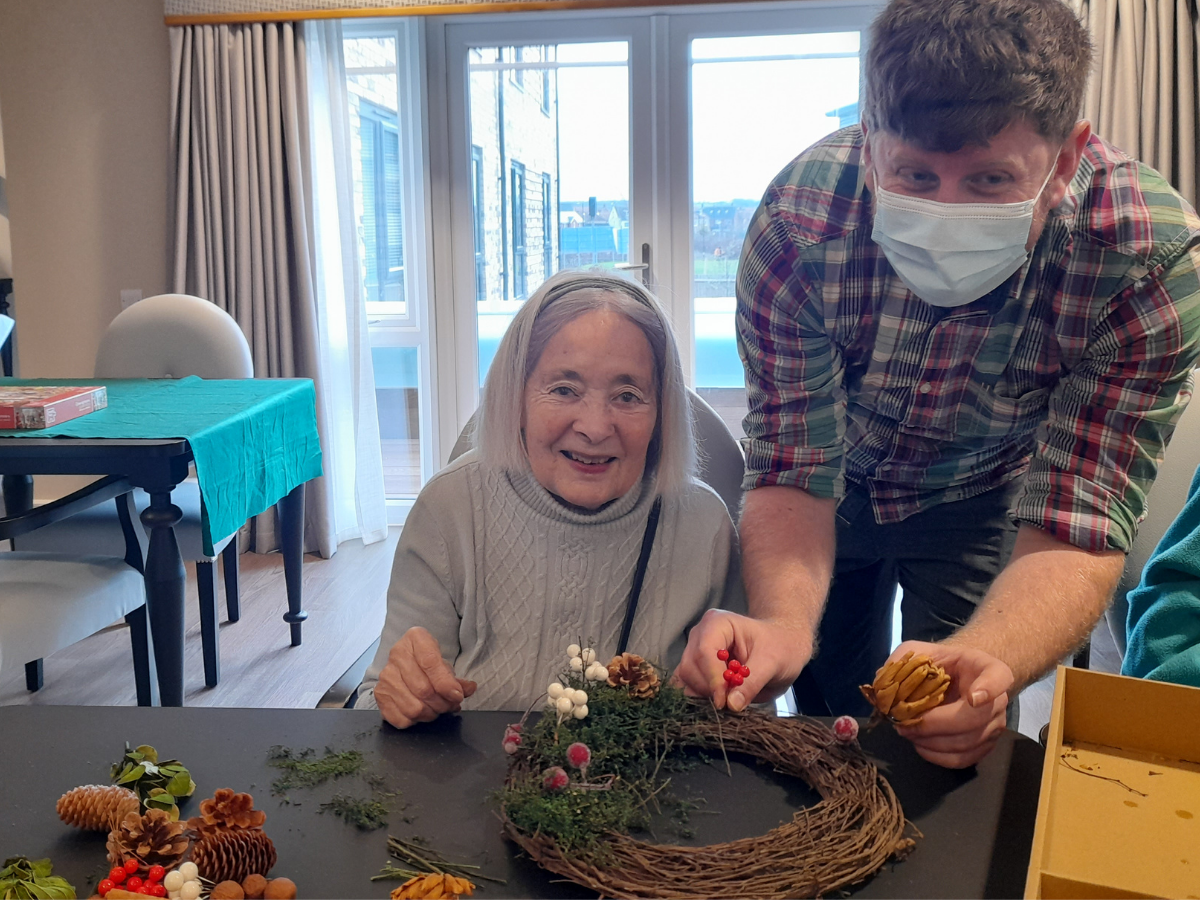 Meanwhile, at Richmond Manor, residents got busy selecting their favourite foliage for their Christmas creations.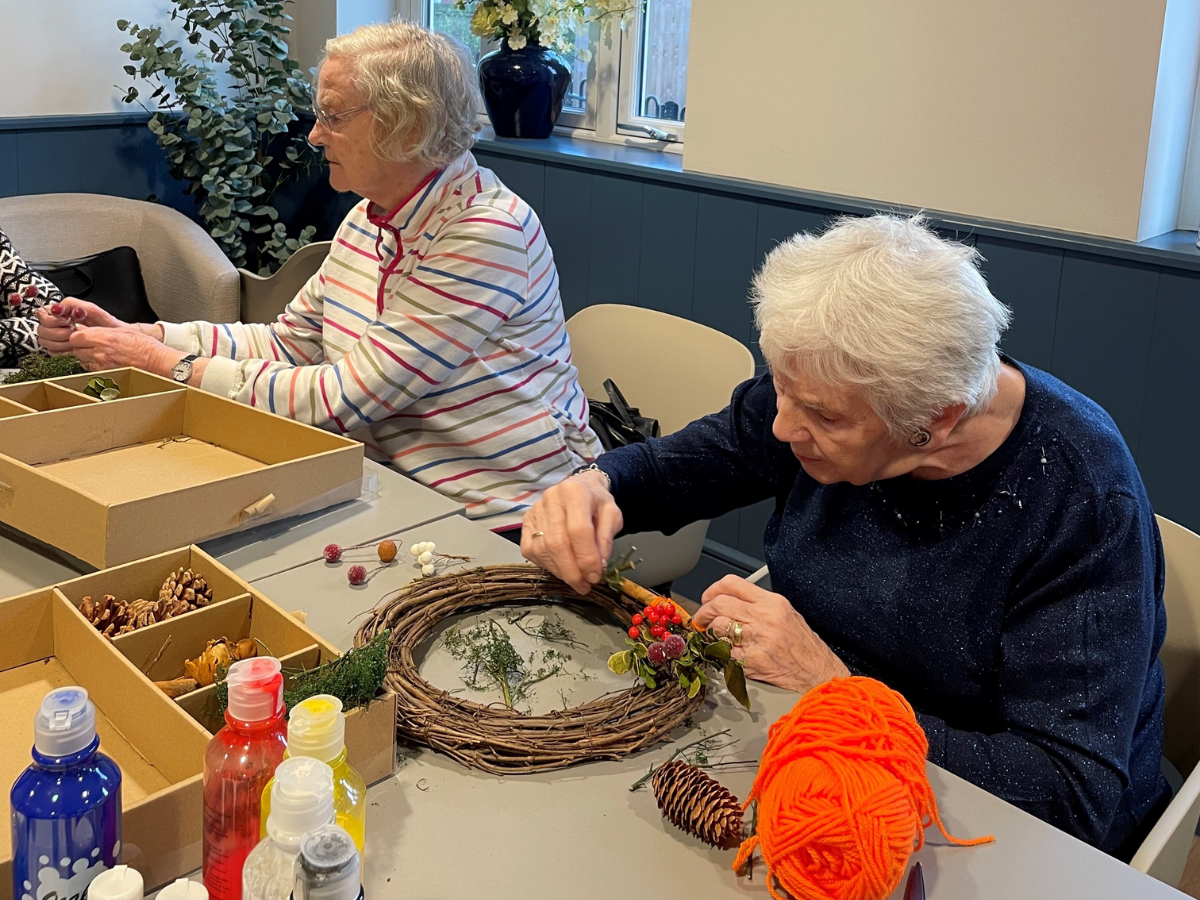 At Rosewood House, Wellbeing and Lifestyle Coach Lucy was pleased as the bare wreaths were quickly transformed with pinecones, cinnamon sticks and berries.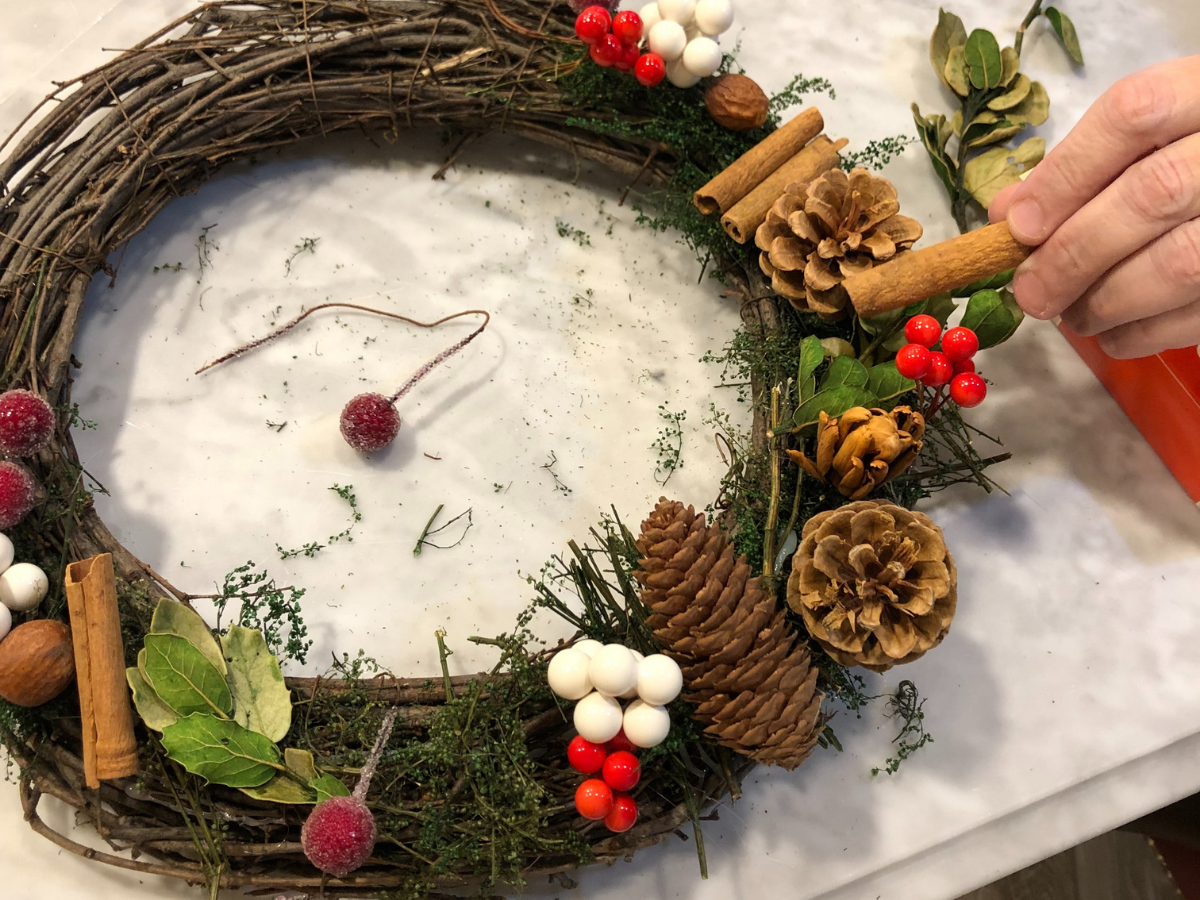 Abbot Wood's Manor residents were thrilled with the results of their hard work, too.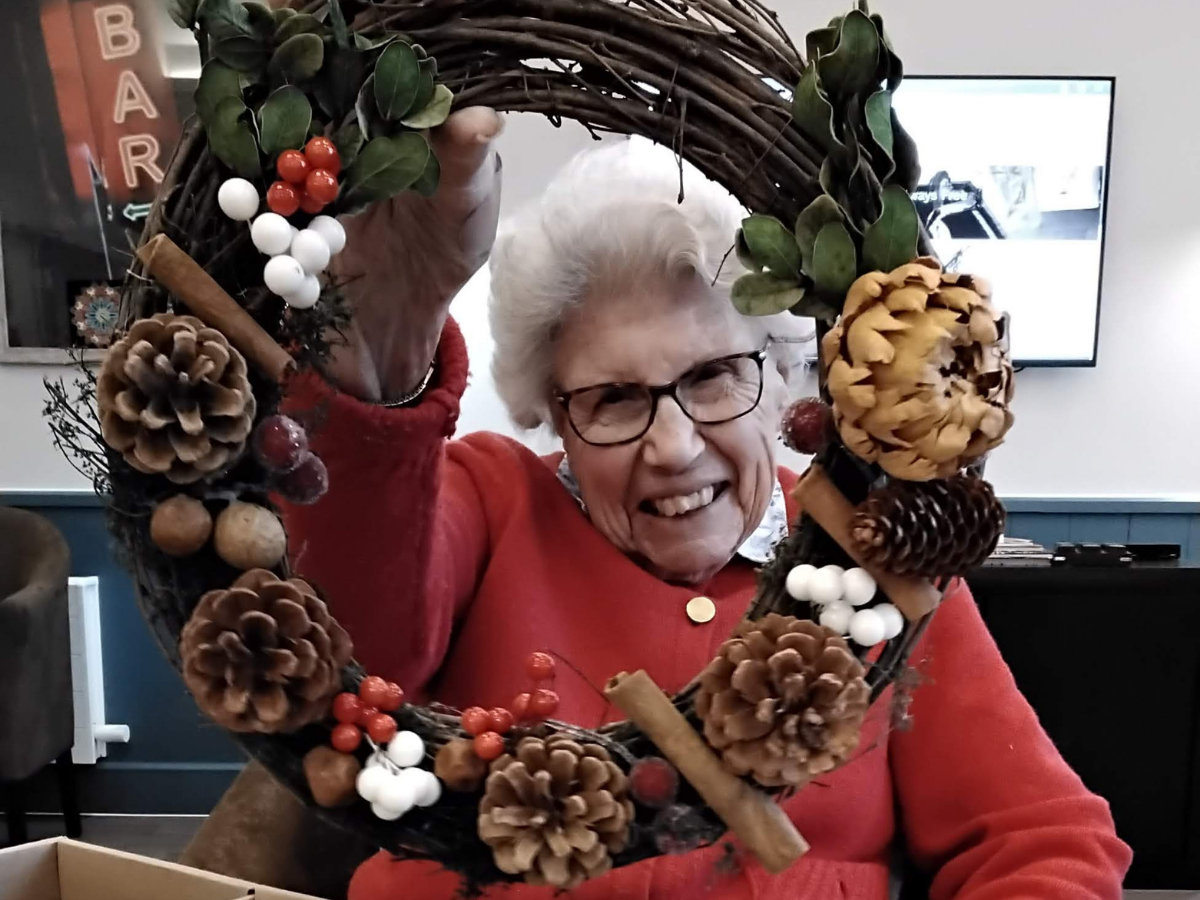 Ladies at Verwood House showed off their finished wreaths before Wellbeing & Lifestyle Coach Emilia Turner handed them over to a local community support group.
The wreaths were given to Shelley Rose, the Chair for Second Chance-Homeless Support, who will donate them to families in need.
Shelley said: ''We are so grateful for your kind donation, they will add a little Christmas sparkle to the local community.''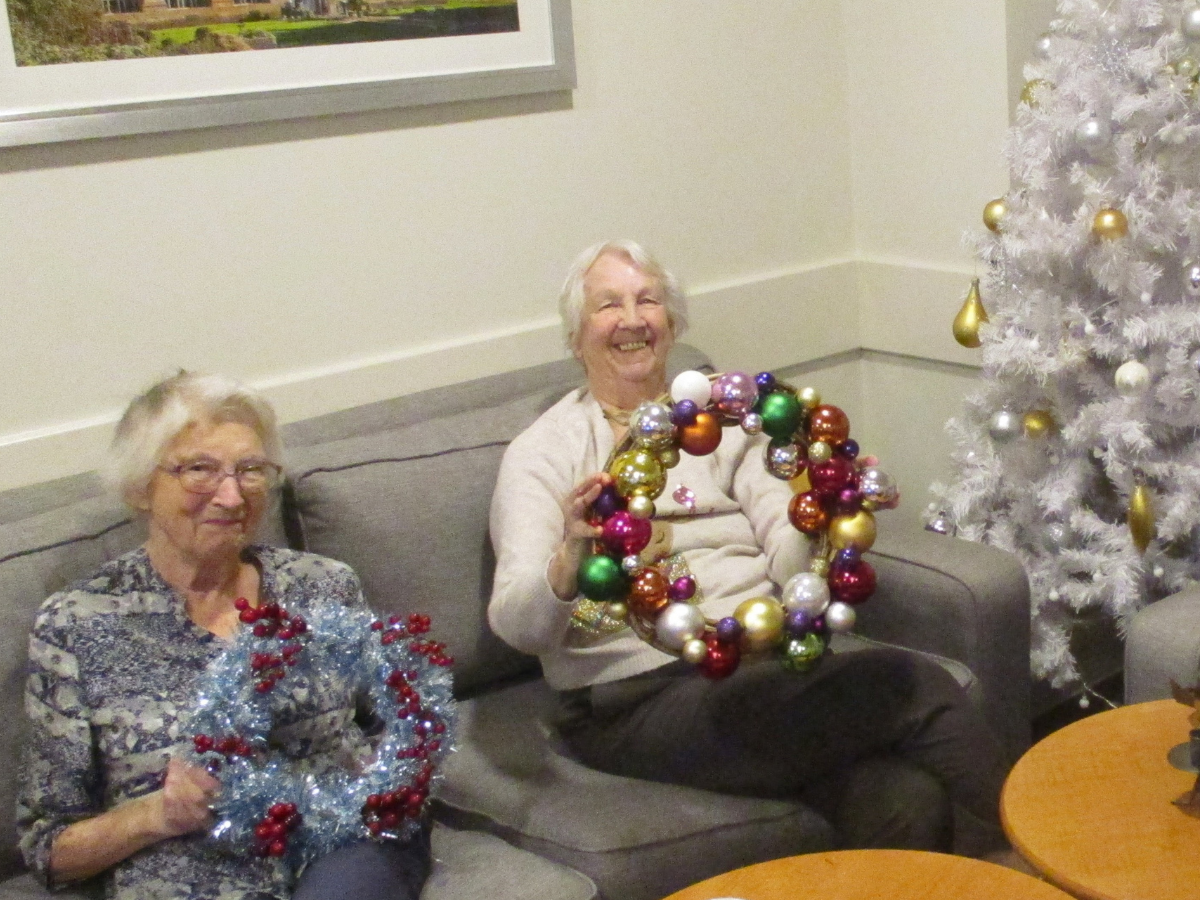 Over at Caddington Grove, the finished wreaths were also given as gifts.
A carol singing group, comprised of worshippers from various Dunstable churches, arrived to perform and were delighted to receive the wreaths as a thank you.
Belinda Freemen from the choir said: "After blessing the residents of Caddington Grove with some festive cheer through song, we were humbled to have received three wreaths from them, all handmade by the residents! Truly beautiful gifts for Christmas."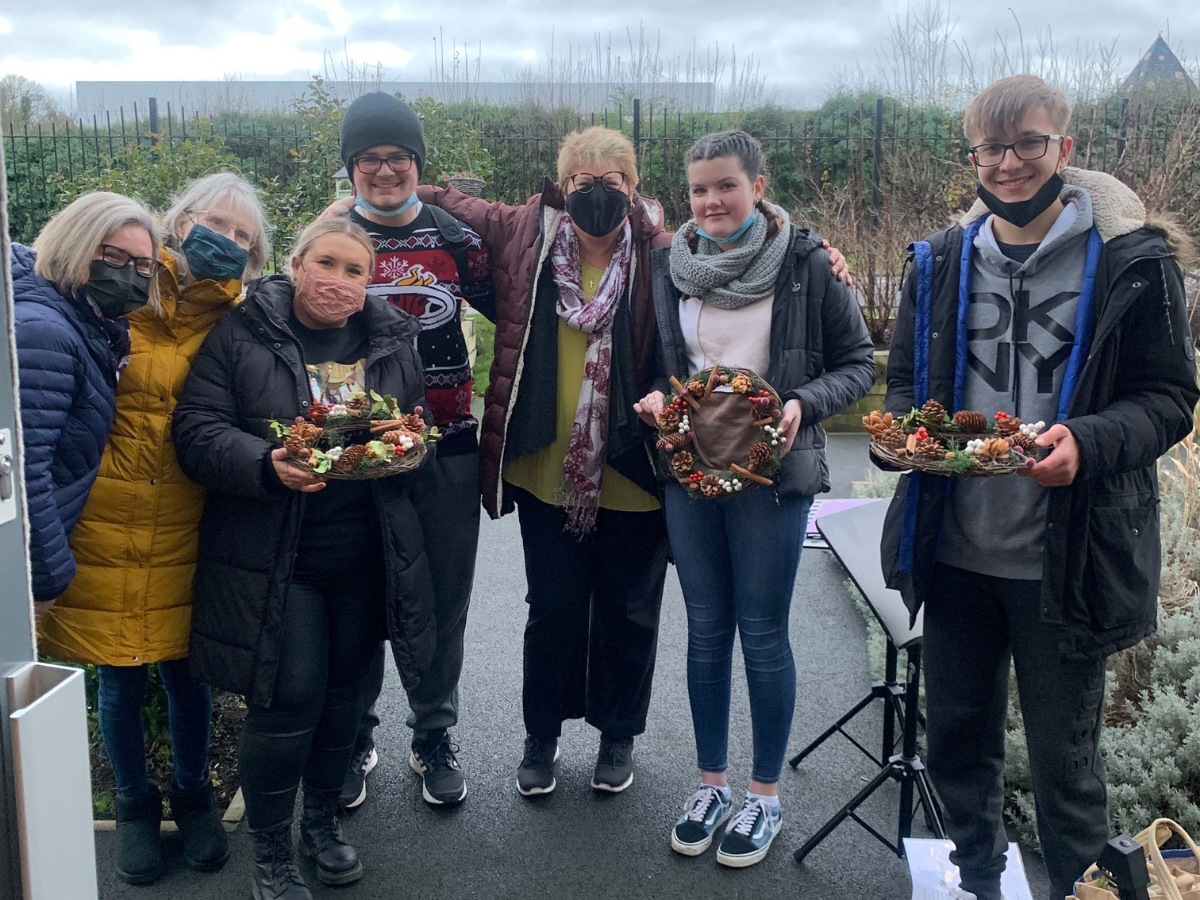 In Sevenoaks, the residents of Nesbit House decided to donate their wreaths to The Maypole Project.
The charity supports children with complex medical needs as well as their families.
Play and Activities Leader Karen Woods said: "Thank you to the residents of Nesbit House for the thoughtful wreath. It really did spread some Christmas cheer and it was so lovely of you to think of us."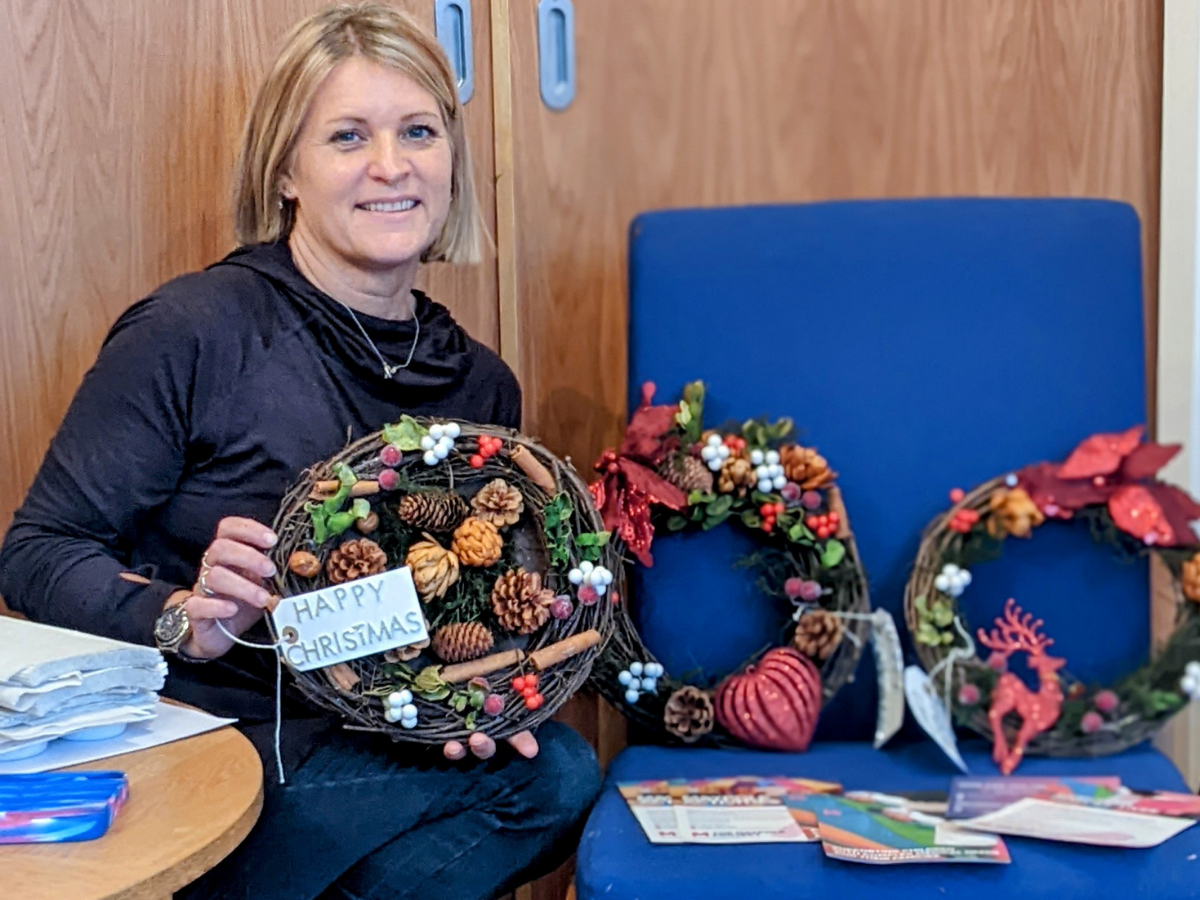 Finally, Upton Manor Wellbeing & Lifestyle Coach Tina Betteridge paid a visit to community cafe The Central in The Triangle with their wreath.
She handed the Christmas decoration over to manager Mark Dobb to be displayed for those visiting the community facility.
Mark said: "What a lovely surprise. It's so nice to know that other people are thinking of us at this busy time.
"I would like to thank all the residents and staff of Upton Manor for organising this kind gift. It will certainly bring cheer to all who see it."