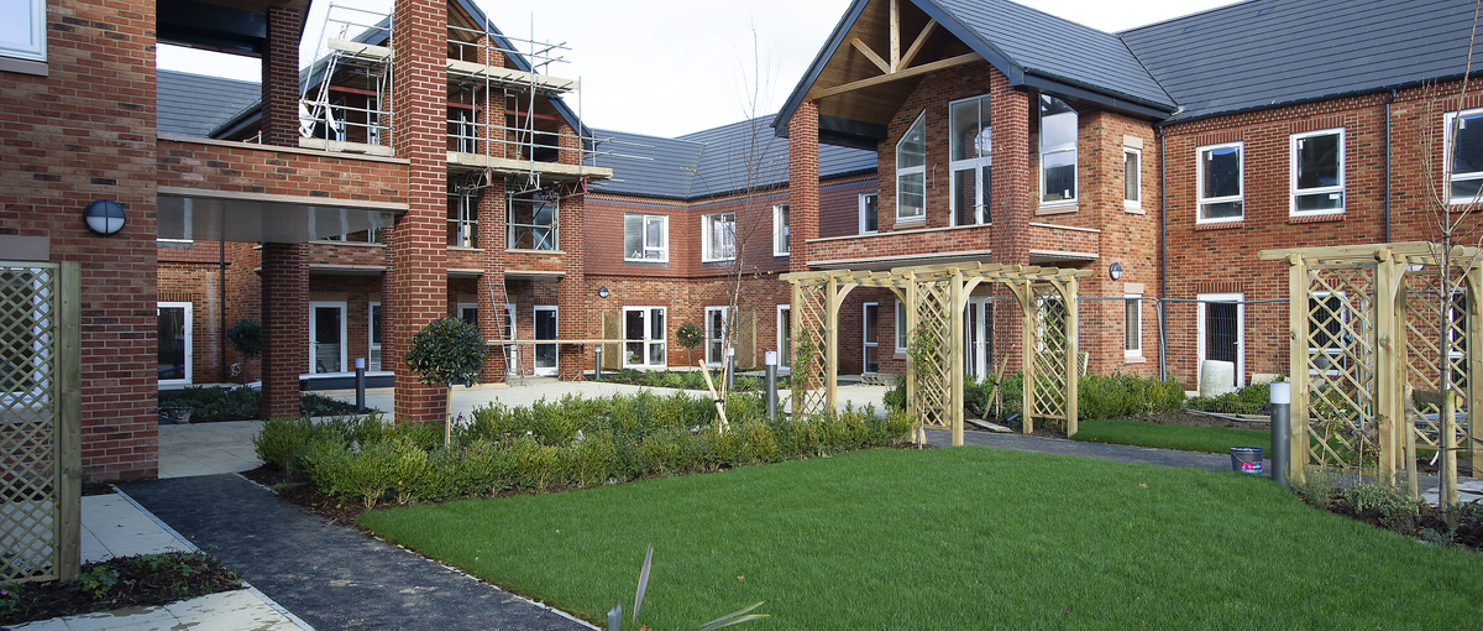 Every Staff Member Vaccinated at New Hailsham Luxury Care Home
Our new Hailsham care home has opened its doors to its first residents with a fully COVID-19 vaccinated team.
Abbots Wood Manor Care Home, which has created dozens of local jobs, has been designed with the highest safety standards in mind having been developed during the pandemic.
The London Road care home site, which is currently being used by Quintin Medical Centre, on Hawkswood Road to help with the roll out of thousands of COVID-19 jabs, is set to accommodate 60 residents.
New Abbots Wood Manor staff have been keen to take the opportunity to also have the jab, ready to welcome its first residents.
Hailsham resident and career changer Tony Hierom was one of the new staff members to have the jab.
Tony joined the new team at Abbots Wood Manor as a Homemaker after spending most of his career working as a construction site supervisor.
Sadly, during the pandemic Tony's dad was diagnosed with pancreatic cancer and then Tony was furloughed from his job. After months of helping his mum care for his sick dad, Tony decided to make the career pivot.
Tony said: "There really is so much more to life than bricks and mortar and I live locally and was curious to see this amazing building go up.
"I saw they were looking for a Homemaker so I thought I would apply and try and help others like I had cared for my dad alongside my mother.
"In fact, when I first visited Abbots Wood Manor I was completely taken aback – it's nothing like what you'd imagine a care home to be, it's incredible - I feel so blessed to be here.
"When I heard about the Homemaker role, I was so excited - it's caring but so much more – I get to be a companion. Our residents deserve to have such a wonderful life here with us and I'm so proud to be part of this.
"And of course. I felt that by getting the vaccination I was not only protecting myself but everyone else around me too."
The East Sussex care home is next to the picturesque 11-mile Cuckoo Trail and is also surrounded by landscaped gardens and offers residential, nursing and dementia care as well as short breaks.
The home has been designed with the highest safety standards in mind in light of the COVID-19 pandemic. Facilities include a bespoke COVID-secure visitation suite A well as in-built thermal imaging technology in the entrance lobby, ensuring all visitors to the home, including staff, have their temperature taken on a daily basis.
Abbots Wood Manor Home Manager Helena Barrow said: "We are delighted to open our doors to our first residents and to be able to offer such a beautiful environment.
"We are also very pleased to say that all our staff have received the COVID-19 jab which makes us even more confident that we can keep our residents, families and wider community safe."