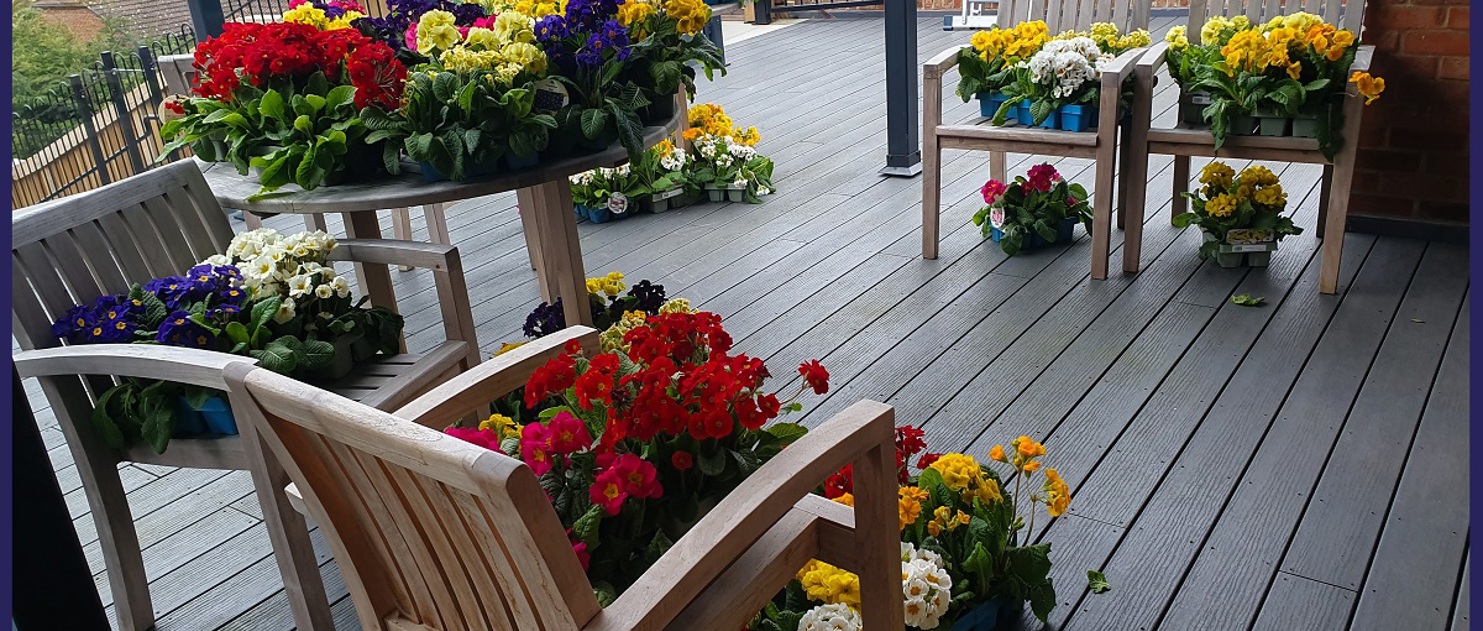 Walking Tours, TikTok Dance Moves and #clapforcarers.
Our Homes have all stayed active during this lockdown period, with virtual tours around Glasgow, dancing videos, flower arranging and getting involved in #clapforcarers.
Glasgow Virtual Tour
This week, Newton House hosted a virtual walking tour of Glasgow City Centre. It was so well received and it was great to discuss how the city has changed since our resident's youth.
Tom, Newton's Wellbeing & Lifestyle Coach, was excited to see everyone engaging so much with the tour. He said, "I think it's a great way to get the residents talking and socialising with each other because it's something they all have in common, they are from or have lived in Glasgow! It is amazing to see and hear their reactions to hotspots and buildings that they remember.
They spoke about how the city has grown and changed since they were younger and shared stories about themselves growing up in the city."
Residents enjoyed it so much, Newton House are going to visit a different city from all over the world every week.
We can't wait to see where the next one takes you!
Milngavie TikTok Dancing
What do you do to pass the time when you're at home?
Some people cook, some start gardening. And some people like to dance the night away!
Sadie from Milngavie Manor has starred in a TikTok video, and she looks so excited to have a boogie with one of our Homemakers.
We can't wait to see your next moves!
Clapforcarers
This week, the nation again applauded for all the healthcare workers putting themselves on the frontline while we deal with the global COVID-19 outbreak.
Residents from every single one of our Homes wanted to show their appreciation and support, so they united together and clapped, created lovely posters, and thanked the Homemakers and nurses who care for them.
As well as this, our youngest team member wanted to show his support for healthcare workers too! Jenson is 5, and he's the son of Megan, Chawley Grove's Wellbeing & Lifestyle Coach. They made a brilliant poster dedicated to all frontline healthcare workers.
Nesbit House Blossoms
Our Badgers Mount care home Nesbit House had a colourful surprise this week!
The local Polhill Garden Centre kindly donated hundreds of bedding plants and flowers to our Home.
Dean, Wellbeing & Lifestyle Coach, said, "this selfless act of goodwill has really lifted spirits around the Home. Now more than ever, we need to check up on our neighbours. Polhill have gone above and beyond with their donation of beautiful flowers."
We're sure residents will be thrilled and can't wait to get planting them!
Thank you Allison and everyone else at Polhill.
Stay tuned.
Come again next week to see what is going on around Hamberley's care homes. Have a great weekend!