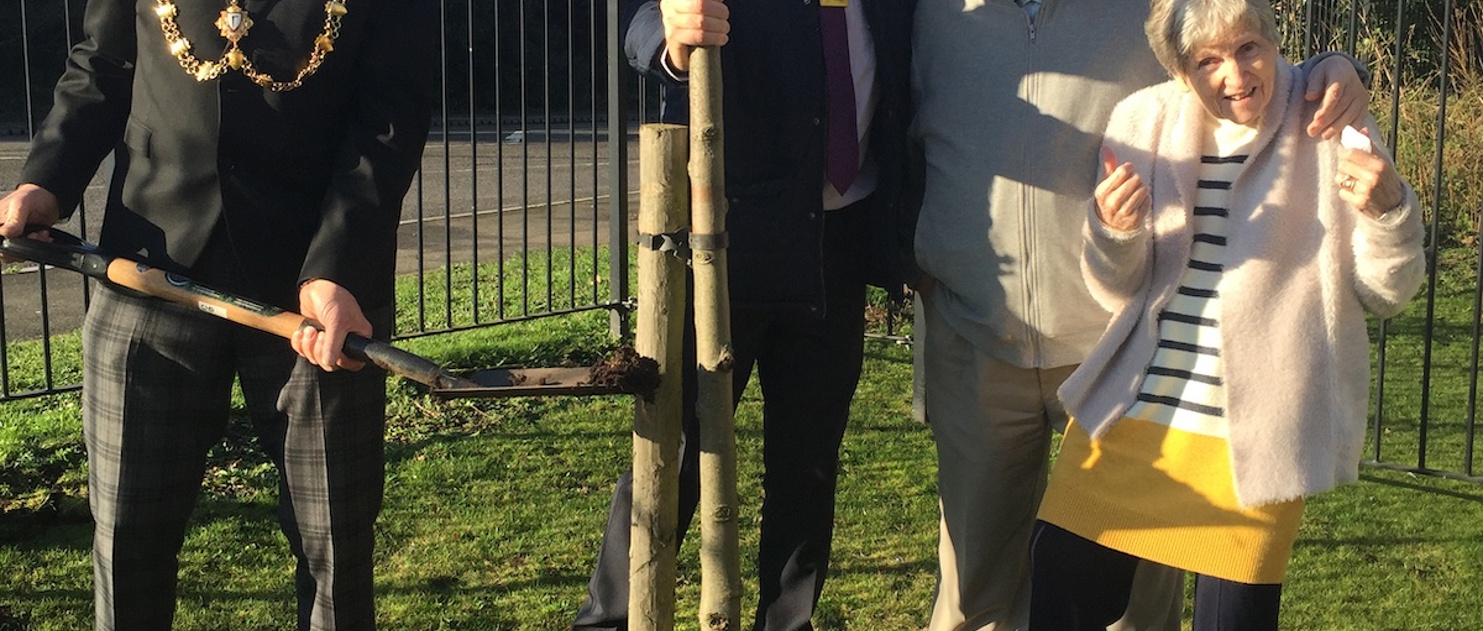 Mayor Plants Trees To Mark National Trust 125th Anniversary
The Mayor of Dunstable helped plant two trees at Caddington Grove care home to mark the 125th anniversary of the National Trust.
Cllr Sid Abbott joined staff at Caddington Grove care home for the ceremonial tree planting, which is part of the UK-wide campaign to plant 20 million trees over the next decade.
The team at Caddington Grove wanted to play their part in the movement and so invited the Mayor along to help them plant two Granny Smith apple trees.
Cllr Abbott said he was delighted to help the care home mark the National Trust's landmark anniversary. 
He said: "I am a keen environmentalist, so I was honoured to be asked along to help with the celebrations here at Caddington Grove. It is a great initiative, and one I just had to be involved with."
Caddington resident Joyce Randall said it was vital that people joined the campaign and planted trees.
She said: "We need to act quickly to help the environment, and I am so pleased that our home is setting a standard in the community, we all need to do our bit."
The National Trust is planning to plant 20 million trees over the next decade as part of efforts to achieve net zero carbon emissions by 2030.
As Europe's largest conservation charity, the National Trust look after nature, beauty and history for the nation to enjoy. Thanks to the millions of members, volunteers and staff that support their work they care for our coastlines, woodlands, the countryside and the hundreds of historic buildings, gardens and precious collections.
Find out more about Caddington Grove here.