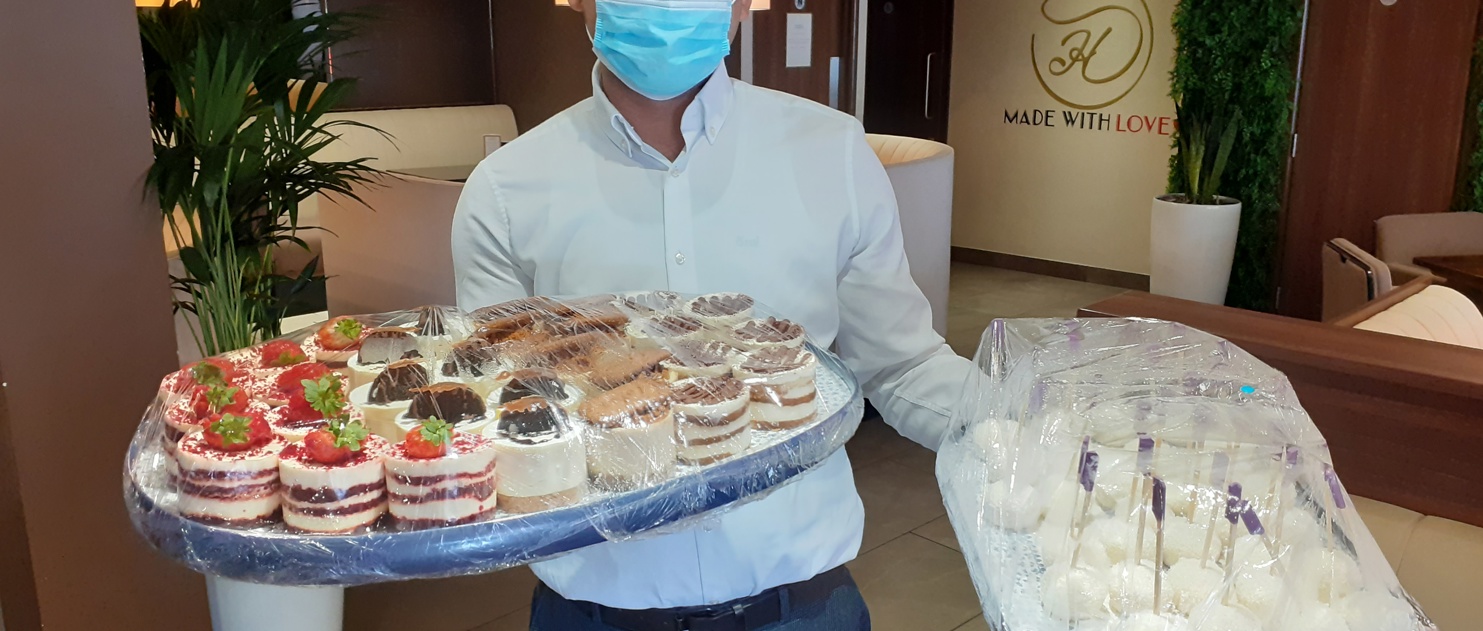 Heavenly Gift is a Sweet Treat for Chawley Grove Care Home
Residents at Oxfordshire's Chawley Grove celebrated National Dessert Day in style thanks to a sweet treat donation from a local sweet restaurant.
Headington's Heavenly Desserts, situated on London Road, prepared a selection of cheesecakes and ice creams to mark the celebration last week.
Residents and staff at the home on Cumnor Hill tucked into a selection of cheesecakes including Red Velvet, Madagascan Vanilla, Lotus Biscoff, Strawberry & Cream, and Cookies & Cream. Heavenly Desserts also included a platter of Little Moons Mochi icecreams with the donation.
Chawley Grove's Regional Community Relations Lead Karen Fitzgerald said the gesture from Manager Sheraz Rafique and his team was very well-received.
Karen said: "It's incredibly kind of Sheraz and the Heavenly Desserts team to think of us and to do something guaranteed to put a smile of everyone's face at Chawley Grove.
"Cheesecake is a firm favourite among the residents and the staff here and National Dessert Day was an excellent excuse for a bit of indulgence.
"These community gestures mean a lot to us, and we can't thank Heavenly Desserts enough."
With an emphasis on a holistic, personalised service, Hamberley Care Homes are defined by their warm, welcoming ambience, and innovative approach to care.
For more information on Chawley Grove, please email [email protected] or call 01865957650.