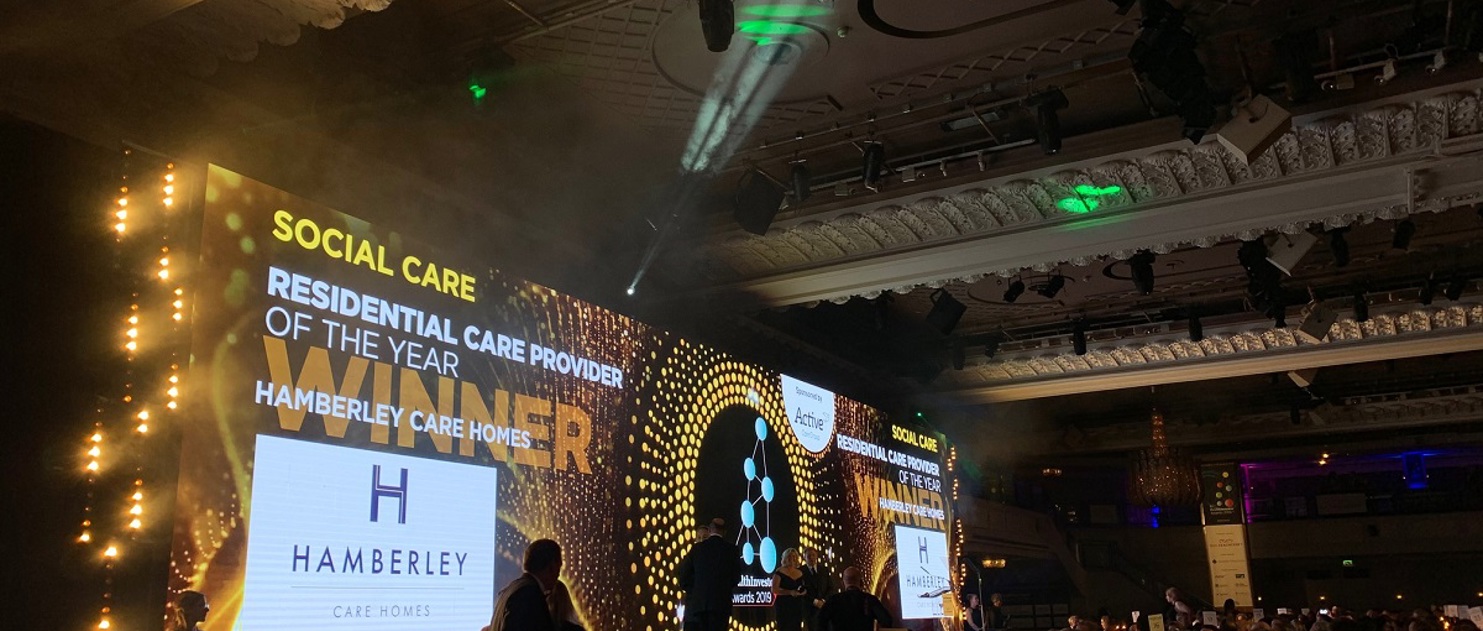 Hamberley Care Homes announced as HealthInvestor Awards 2020 finalist in the Care Provider of the Year category for the 2nd year running!
Once again we are ecstatic to announce that Hamberley Care Homes has been shortlisted as a finalist in the Residential Care Provider of the Year category at the HealthInvestor Awards 2020.
The HealthInvestor Awards are a prestigious opportunity to showcase expertise and commitment in the care industry. The judges will look for organisations that "have made an outstanding contribution to healthcare in 2019".
We were delighted to win the category last year and even more so to be shortlisted again this year. The competition will be tough and it's an honour to be included in such impressive company.
Paul Hill, Chief Executive Officer of Hamberley Care Homes, said, "We are delighted and very proud to have been chosen as a finalist for the second year running as it reflects the ongoing recognition of the fantastic work that our teams do every day in helping to make our care homes great places to live and work".
The winner will be announced on the 10th June, at the JW Marriott Grosvenor House, London.
What's more, our sister company, Hamberley Development have been nominated as a finalist for the Property Developer of the Year!
This means we'll be attending the awards ceremony hoping to take back twice as many awards as last year.
Thank you to everyone who has been a part of Hamberley Care Homes for the last few years. We will continue to provide high quality, person centred care in luxury surroundings throughout the UK.
Good luck to everyone who has been shortlisted, we hope you all enjoy a fantastic awards evening, celebrating the very best in care across the UK.
To find out more about Hamberley Care Homes, or to arrange a visit to your local Hamberley Care Home contact us: [email protected]