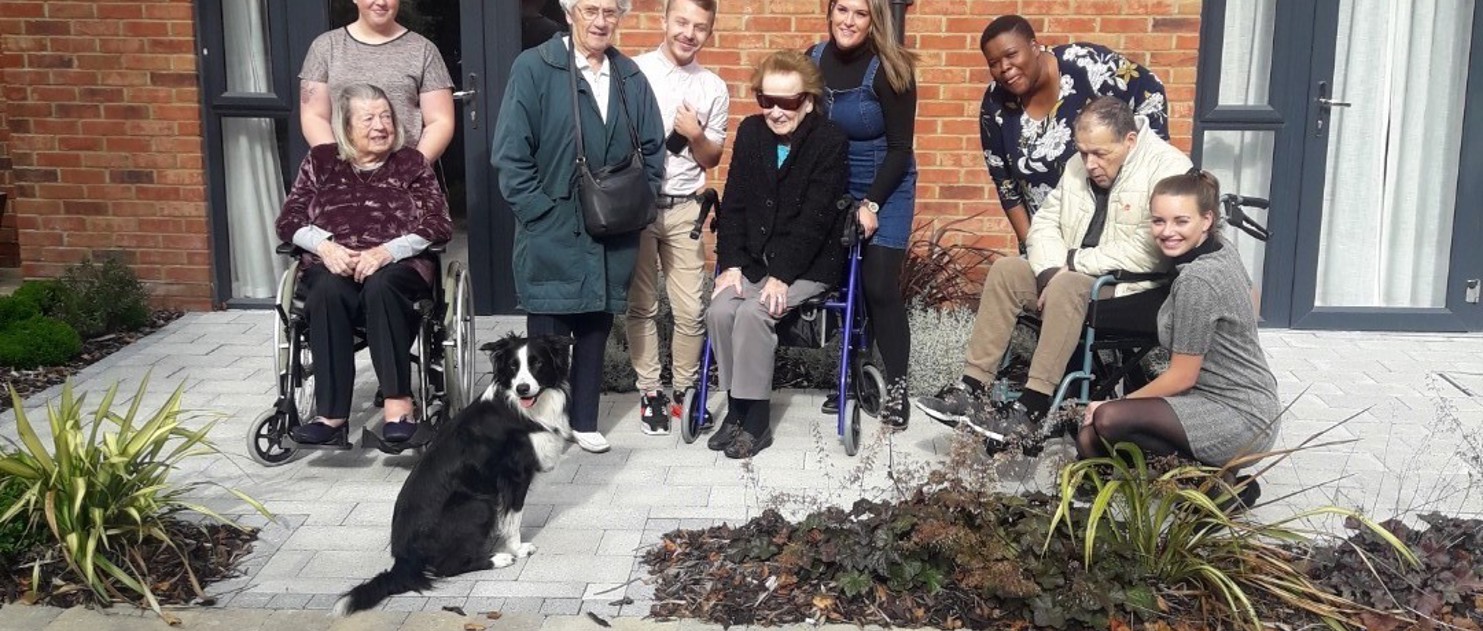 Billy's Pet Therapy Brings Joy To Nesbit House
Our residents at Nesbit House care home enjoy some canine company from Billy the border collie.
When Billy the border collie pads into Nesbit House to visit our residents and staff, the whole place lights up. Everybody wants to say hello to the adorable boy, whose calm and loving personality puts people at ease immediately.
Billy, who belongs to our Maintenance Officer Cy Gadd, is a regular visitor at Nesbit House and the therapeutic impact on the residents is significant. Pet therapy is one of the most effective ways to help older people, with proven results on their health and wellbeing.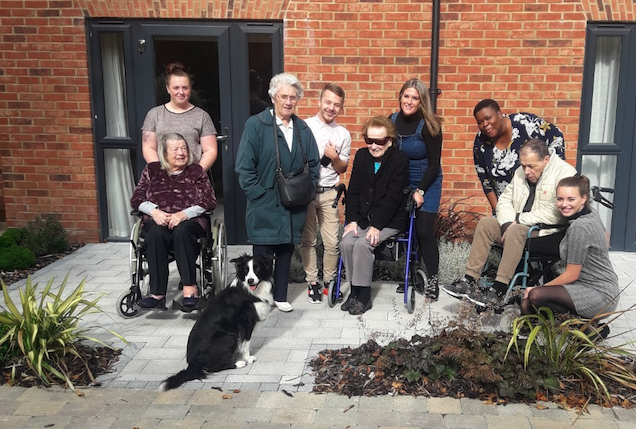 "It's all about unconditional love and acceptance," explains Dean Champion, our Wellbeing & Lifestyle Coach. "Billy comes in and showers the residents with affection and attention. Stroking his coat, petting him and feeding him treats is great for the residents. It boosts their mood immediately and gets them moving more."
When people experience a significant change in their lives, such as moving from independent living to residential care, they can be susceptible to experiencing low self-esteem.
Pet therapy helps people deal with negative emotions because the animal doesn't judge them and provides them with stress-free company. They can also help boost confidence as people help to play and engage with them.
"When it's a nice day, we take Billy out into the grounds to play catch with his tennis ball," explains Dean. "Some residents join us and it's a great way to get them outside into the fresh air and to move.
Billy certainly loves to bring the ball back and get a 'Good Boy!' pat on the head. But he's equally happy in the lounge, sitting quietly alongside residents with limited mobility and being fussed."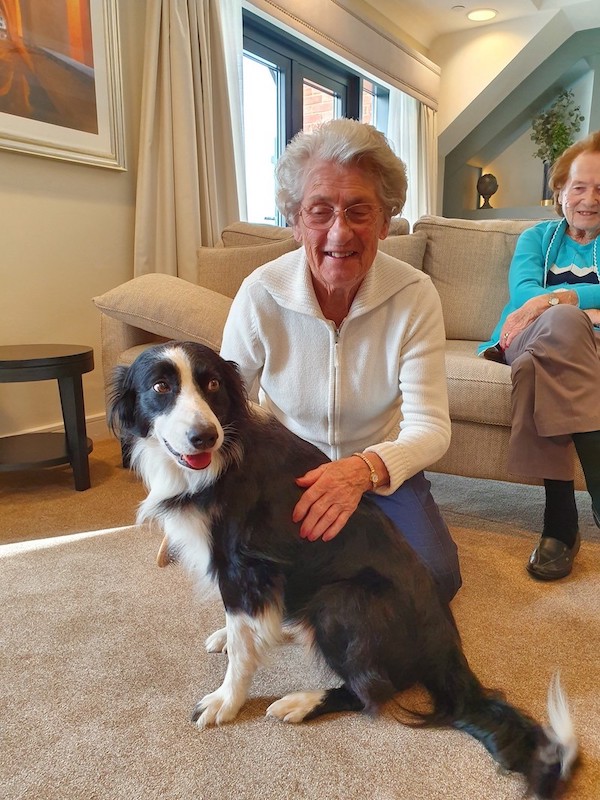 Researchers studying pet therapy have found that even people living with debilitating conditions like strokes, dementia or arthritis will push themselves to touch an animal, thus increasing their movement and agility.
The calming sensation of stroking an animal reduces anxiety, and their companionship helps bring back memories of being a pet owner.
"Many of our residents have had pets of their own in the past and seeing Billy gets them talking about those animals and the happy memories they shared," explains Dean.
"We love hearing their stories and finding out more about these important members of their family. Billy's visits are a real tonic to them, so when he leaves, the first question we get asked is, 'When is he coming back next?'"
Nesbit House offers nursing and dementia care, as well as short breaks, all within a luxury environment. Find out more about Nesbit House here