Dementia Care In Oxford - The Chawley Grove Approach
At Chawley Grove care home, we aspire to provide the best dementia care in Oxford. Our home is specifically designed and run to accommodate the needs of people living with dementia so they can continue to live fulfilled and meaningful lives.
Finding the right home for a loved one can be a difficult and emotional task. We know first-hand how important it is that a care home is a place where your loved ones can feel safe, comfortable and supported. 
Here's a look at how we approach dementia care and ensure Chawley Grove Care Home in Oxford, is a home that meets the needs of all residents living with the dementia.
Dementia Care, A Welcoming And Supportive Community In Oxford
At the heart of our dementia work is compassionate, person centred care. To that end, we've removed the traditional hierarchical model of care and replaced it with a holistic approach.
Chawley Grove is an accessible, safe space where our team of Homemakers support residents living with dementia and their loved ones.
These caring professionals fulfil the roles of a carer, housekeeper and companion.
Our clinical team are on hand to guide them and step in when care needs change, so nursing support is available 24/7.
We also have Wellbeing & Lifestyle Coach to help residents lead the lives they enjoy, such as continuing to participate in their favourite pastimes.
Our approach is unique for dementia care in Oxford.
Find out more about Chawley Grove here
Chawley Grove is a vibrant, social place where residents can interact with their friends, family and local people.
We actively encourage visitors to come in for events, clubs and activities, so our residents can continue to be a valued part of the community.
We run various clubs, information sessions and activities for people living with dementia in Oxfordshire.
By engaging with local dementia charities and teams, we're able to facilitate socialising and meaningful moments for our residents and other people living with dementia.
A Luxurious Space Designed With Dementia Care In Mind
All Hamberley Care Homes are designed to meet the needs of residents living with dementia.
These vital considerations are incorporated into the luxury living interior design right from the start of each home build.
Our dedication to following the very latest guidelines and innovations in dementia research enables us to create environments where people living with dementia can live safely and comfortably.
We understand how vital sensory stimulation is for residents, so you'll find stimuli for vision, hearing, smell and touch throughout Chawley Grove.
People living with dementia can quickly become disorientated, so we ensure our signages, badges and other way-finding strategies are all in line with current expert recommendations.
Find out more about Chawley Grove here
Our lighting is adaptable, so we can support residents when their visuo-spacial and visuo-perceptual needs change.
You'll find many quiet, calm areas to relax at Chawley Grove, where residents living with dementia can spend their time.
We also make sure that there are minimal unwanted stimuli so that residents won't be disturbed during their peaceful moments.
At Chawley Grove we have created a dementia-friendly environment where our residents can continue to live fulfilled lives, and one that enables us to provide excellent dementia care in Oxford.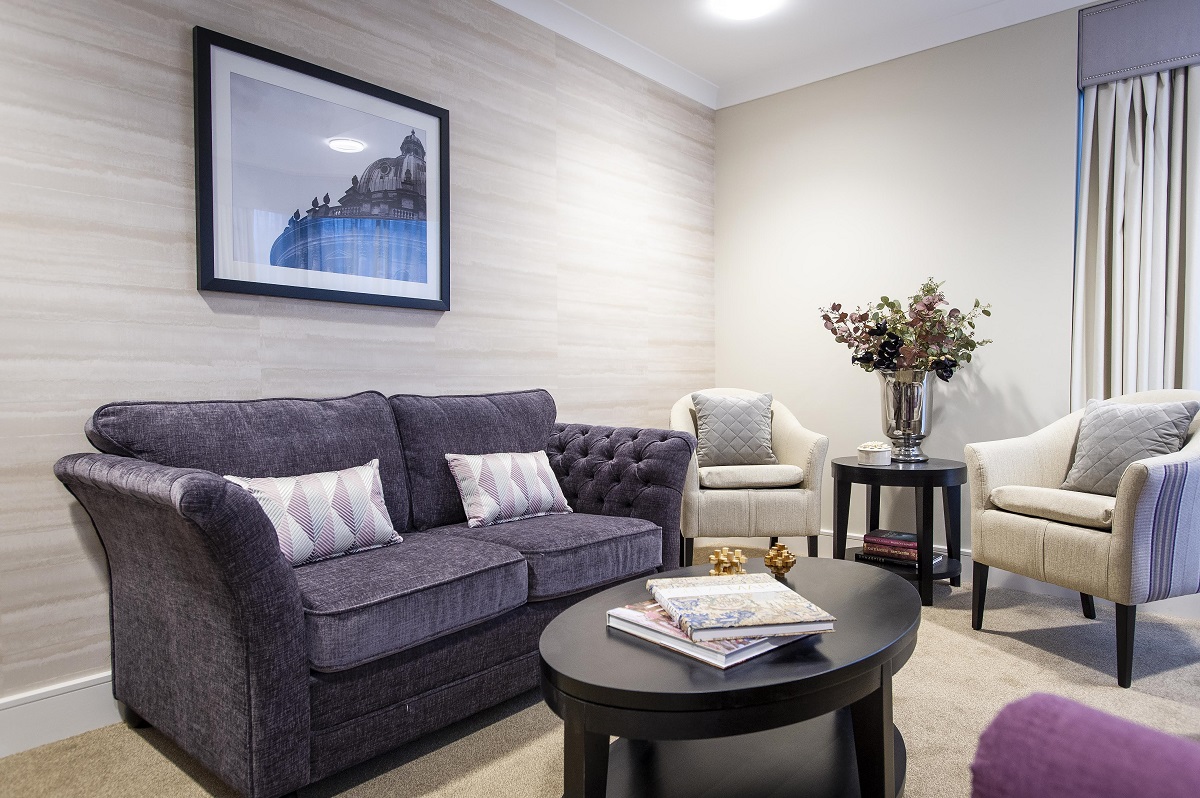 Our Homemakers – Providing Unique Dementia Care In Oxford 
Our Homemakers meet the care, housekeeping and companionship needs of our residents.
This consistent and person-centred care helps to reassure people living with dementia - this is truly joined up care in action.
The challenges of dementia are multi-faceted, so there are times where it can feel very frightening to experience its symptoms.
However, having built up trusting and meaningful relationships with their Chawley Grove Homemakers, residents can rely on their support whenever they need it.
Person centred care is all about recognising individuality, nurturing and listening to residents.
That's why our Homemakers provide companionship, as well as care.
By getting to know people living with dementia properly, our Homemakers discover precisely how to make their lives happier through their individual wants and needs.
All Chawley Grove staff are given specialist training in understanding what the dementia journey is like for relatives, as well as residents.
The Homemakers will be mindful and compassionate to relatives and their changing emotions during their loved one's life with dementia.
Find out more about Chawley Grove here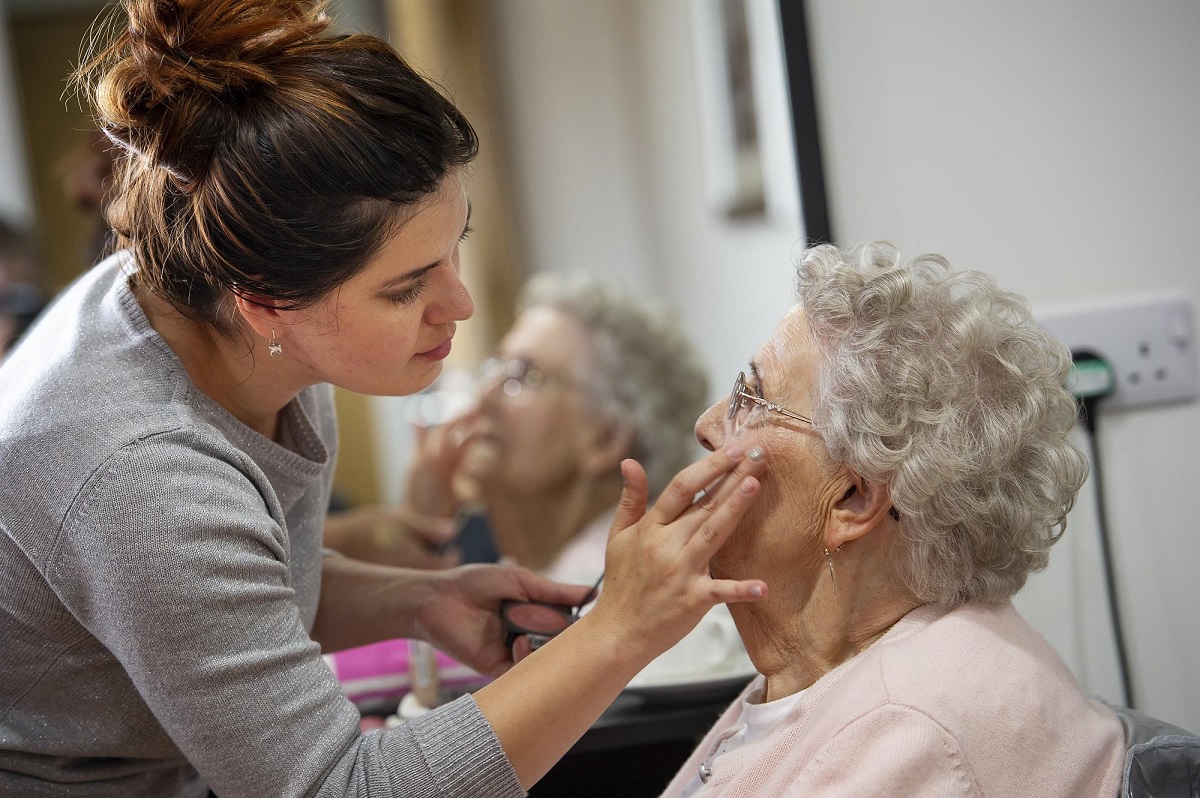 Wellbeing & Lifestyle Coach - Helping Residents Live Life to the Full 
It's important to recognise and celebrate what makes each one of our residents unique.
As part of their remit, our Wellbeing & Lifestyle Coach will spend dedicated daily time with each Chawley Grove resident.
Part of Wellbeing & Lifestyle Coach's role is to identify opportunities to help residents do the things that will boost their happiness.
These activities can take the form of therapeutic sessions, physical activities or personal hobbies and interests.
The Chawley Grove Coach spends time talking to residents, finding out what they like to do, what they did for work, who they are and what they are interested in.
From there, they can devise a Personalised Wellbeing Programme, full of strategies and plans to ensure that each resident has the right support to maintain a positive sense of wellbeing.
When it comes to dementia care in Oxford, we believe that our focus on person centred wellbeing strategies sets us apart.
Our Wellbeing & Lifestyle Coach researches the activities that help people living with dementia to make the most out of life.
These are included in the Personalised Wellbeing Programme for each resident, and with the plans being reviewed every month, new thinking and innovation is quickly adopted.
Find out more about Chawley Grove here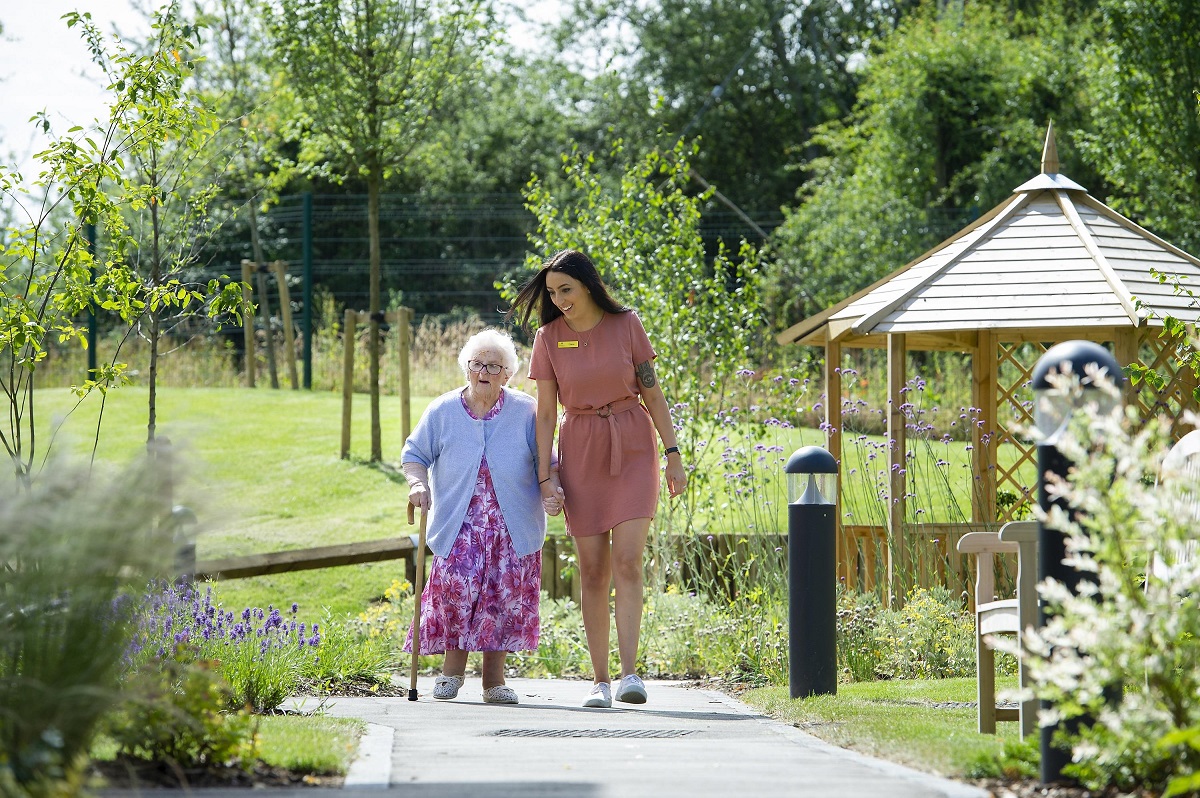 A Range Of Dementia Care Activities
Every day residents living with dementia will have the opportunity to participate in an activity session designed with dementia care in mind.
The Chawley Grove team use a variety of activities to provide sensory stimulation, including musical, art therapy and movement sessions. During these activities, residents are encouraged to engage, interact and move.
One of the most exciting innovations in dementia therapy is the 'Magic Table', designed by health tech pioneers OMI.
The Mobii interactive projector contains a suite of games that help people living with dementia to be more social, get active and have their senses stimulated.
We're lucky to have our own 'Magic Table' at Chawley Grove, where we can customise the suite of games to add pictures and music that means something to each resident.
The benefits of the 'Magic Table' include increased confidence, improved mobility and better balance.
While it's terrific for us to have the 'Magic Table' ready for residents living with dementia to use every day, we like to offer people in the local area the opportunity to try it too.
It's part of the many community activities we run at Chawley Grove to help those who need dementia care in Oxford.
Every week, we hold a Dementia-Friendly Wednesday – where we invite people living with dementia in the local area to join us for a series of activities.
We begin with a hair and beauty salon, followed by a coffee morning and then our Dementia-Friendly Cinema Club in the afternoon.
For residents and their loved ones, the Dementia-Friendly Wednesdays are a great place for them to meet people going through a similar journey and swap stories.
They provide the opportunity to socialise in comfort, safe in the knowledge that everybody there understands their needs.
Our Approach To Dementia Care In Oxford And Beyond
Across our homes in the UK, we strive to provide outstanding care for residents living with dementia.
That's why we have four hallmarks of excellence that distil and focus our approach.
Our group Clinical Director Michelle Kudhail is responsible for empowering our home teams to meet those hallmarks of excellence.
So here's what you can expect at Chawley Grove:
1. We are… a welcoming community
"Our unique non-hierarchical model of care is deliberately designed to provide an authentic, homely experience for our residents and their loved ones," explains Michelle.
"Our homes don't feel like traditional care homes. Instead, they are places where luxury living meets a joyful familial atmosphere."
For people living with dementia, this approach means that we work hard to integrate them into our Chawley Grove community.
They are valued members of the home, who are encouraged to socialise, engage and enjoy their lives with us.
2. We… recognise individuality
"Every person living with dementia has their own unique story and needs," explains Michelle.
"At Chawley Grove and our other homes, time and care are taken to discover who the resident is and what will help them specifically to enjoy a better quality of life.
"From our Home Managers to our Homemakers, everybody in a Hamberley Care Home strives to create experiences that are meaningful for each resident as an individual."
Living with dementia can bring significant changes for the resident and their family to cope with.
Our teams are ready to support everybody involved to navigate those changes and to encourage independence wherever possible.
3. We… listen and empower
"Moving from your family home into a care home is a significant change and can be a difficult time for residents and their loved ones," shares Michelle.
"Our Homemakers are in place as companions and confidantes so they can help everybody involved in that transition to express themselves and find ways to cope."
Having somebody to listen to you, understand your concerns or share your joys, and to show up consistently has a real impact on wellbeing.
All Chawley Grove staff receive extensive training to ensure they can provide compassionate, person-centred care at every step of the resident's journey.
If our residents and their families have something to share, we will be there to listen.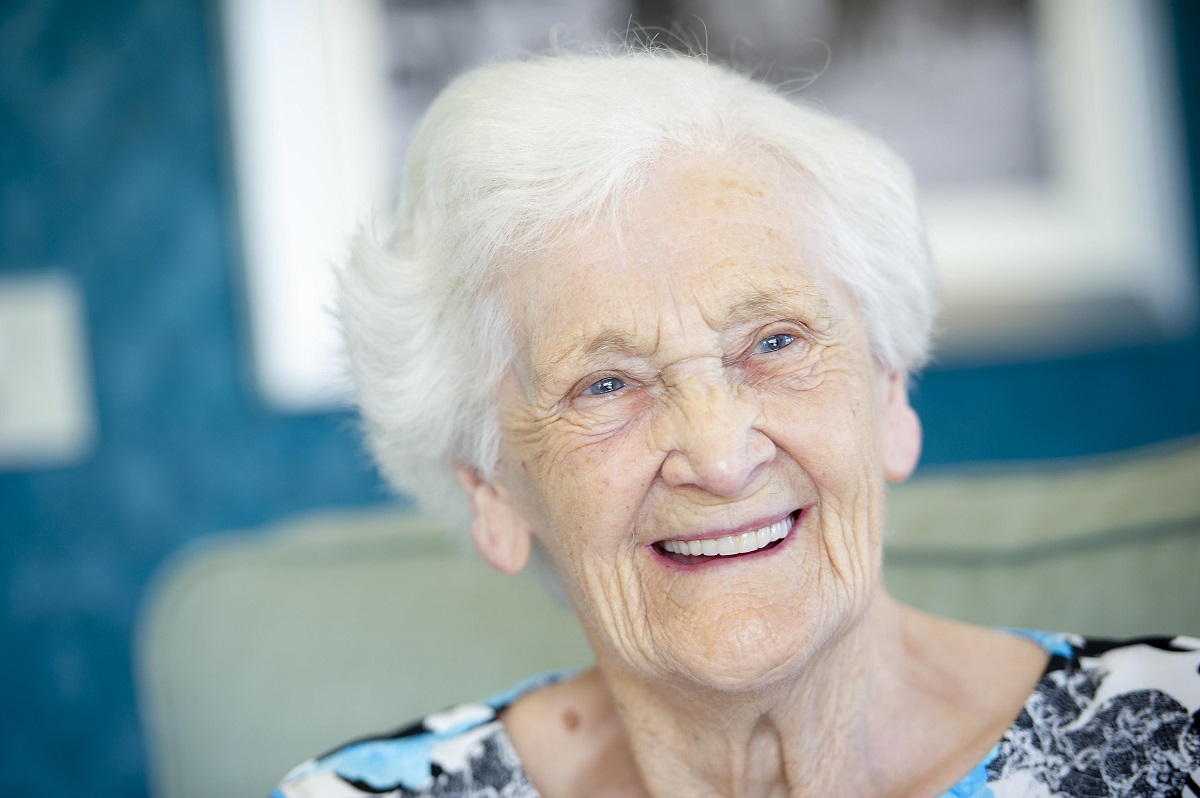 4. We… make moments matter
"Everyone in Hamberley Care Homes is trained in our mission to have a positive engagement at every opportunity," explains Michelle.
"We know that moments matter, no matter how brief they are. Non-verbal communication can be vital for people living with dementia to feel safe and reassured.
"So, our staff are encouraged to take every chance they have to have positive engagement with residents."
You'll notice that Chawley Grove is a home filled with smiles, conversation and laughter.
Creating this atmosphere is vital to help us to provide a real home from home.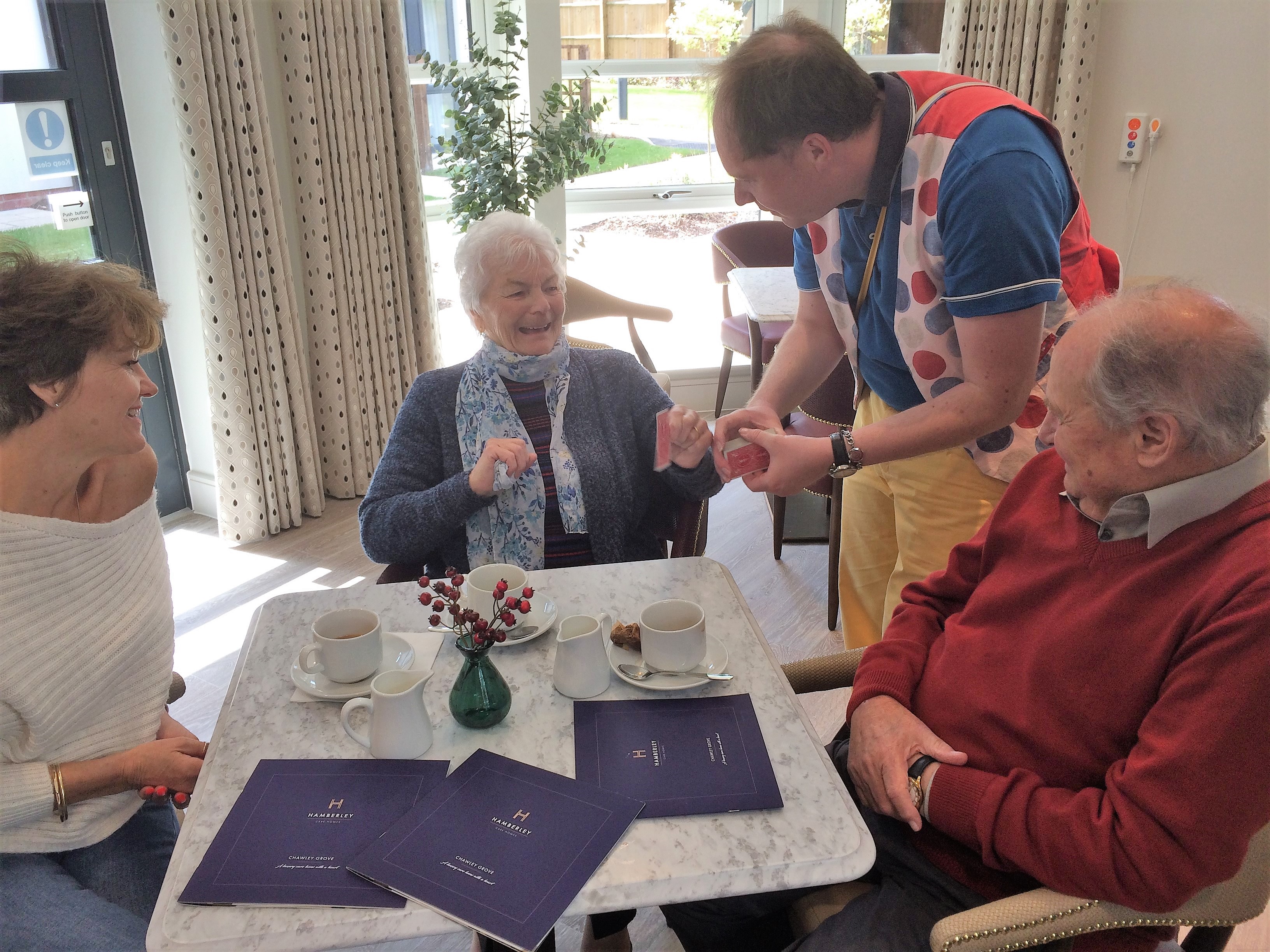 Our Mission To Achieve Excellence In Dementia Care
Clinical Director Michelle Kudhail and all our clinical teams work to provide outstanding care by being diligent in their research and collaborations.
All work undertaken at Hamberley Care Homes is research-led, so we can be sure we are sharing best practice.
To that end, we work with research bodies and support groups who actively work to improve the health and living experience of people living with dementia.
We meet with consultants and experts in dementia on a regular basis, so we can learn everything we need to and ensure that all our interventions are evidence-based.
Leading thinkers in the field are also able to share news about breakthroughs and new research in the area, so we can prepare to evolve our care.
People living with dementia have the right to live happy, healthy and meaningful lives.
Through our clinical excellence and collaboration, we hope to provide the best dementia care in Oxford and across all our homes.
Find out more about Chawley Grove here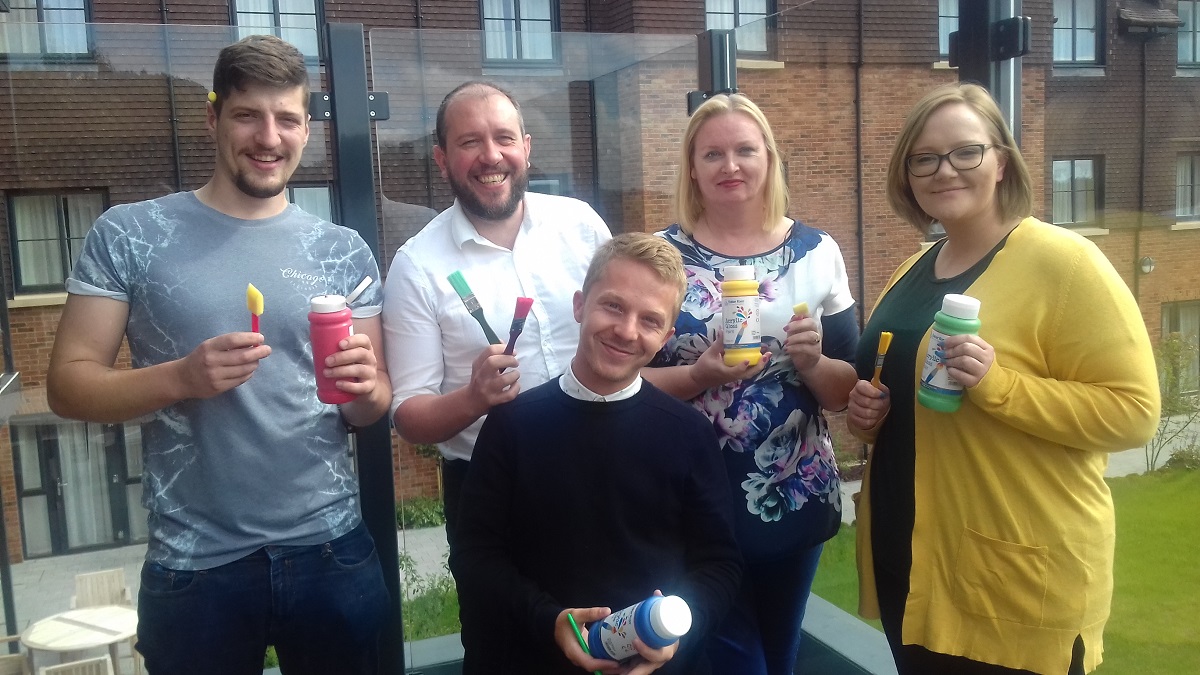 Staff Training In Dementia Care At Chawley Grove 
The professional development of our staff is a priority for us, particularly in the area of dementia care.
Every member of the Chawley Grove team is trained in dementia awareness during comprehensive learning sessions.
In every home, we also have staff 'Champions' who receive advanced training so they can support people with challenges associated with cognitive and behavioural problems.
Our Champions also get additional training in dementia care.
Our aim is to provide the best dementia care in Oxford, so our people need to be up-to-date with the latest research, thinking and innovations in the treatment of dementia.
At Chawley Grove, we also take a more personal approach to help support the entire family.
All our staff are required to learn about the journey of the family when a resident is living with dementia.
This interactive workshop helps them understand the various emotional challenges associated with having a loved one living with dementia, and how we at the home can make a difference.

We're Dementia Friends
We work closely with the Alzheimer's Society and are champions of their Dementia Friends initiative.
The goal of Dementia Friends is to change people's perceptions of dementia. The initiative wants to change the way the nation thinks, talks and acts about the condition.
At Chawley Grove, where we aim to provide the best dementia care in Oxford, we do everything we can to support their work.
Chawley Grove has dedicated Dementia Friends among the staff, and we run sessions where others can become part of the movement too.
During these events, we share knowledge and guidance on how to help people living with dementia to successfully navigate their lives, inspiring compassion and empathy from the public.
Raising awareness of dementia and how it impacts the lives of people living with it is at the heart of our outreach activities.
We make it our business to ensure that our homes are as welcoming as possible for those living with dementia, including residents and visitors from our wider community.
By hosting a range of dementia-friendly events each week, we support families in Oxfordshire who want to bring their loved one to join in the fun.
Life with dementia is challenging, but that doesn't mean there won't be joyful, meaningful experiences along the way.
Three Ways You Can Be More Dementia Friendly
If you have yet to become a Dementia Friend, please visit the website www.dementiafriends.org.uk to find out more.
However, there are three simple things you can do straight away to help people living with dementia.
Smile
If you see somebody struggling in a public situation and you think they could be living with dementia, greet them with a big smile. Presenting a friendly and welcoming smile can put the person at ease and enable them to be responsive to help.
Be Patient
It can take people living with dementia slightly longer to do specific tasks, but given time they may be able to complete what they are doing. By being patient and polite, and giving them space, you can avoid making a situation stressful for them.
Share on social
On the Dementia Friends website, there is a short video that explains how to be more dementia-friendly.
Share this video on your social network channels to raise awareness and encourage others to become Dementia Friends too.
Find out more about Chawley Grove here