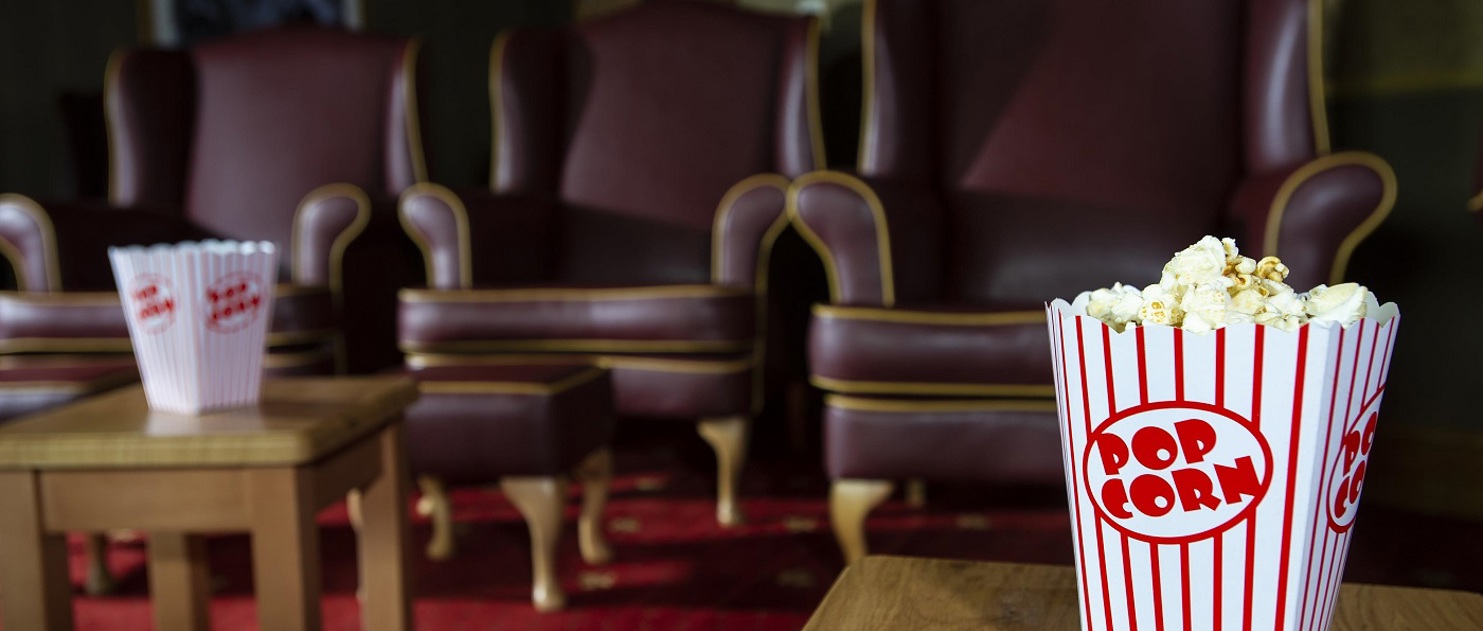 The Cinema Club at Caddington Grove Care Home in Dunstable
If you enjoy watching a good film on the big screen or singing along to your favourite musical, why not come along to our free cinema screenings at Caddington Grove?
Every week our care home in Dunstable hosts a cinema screening free of charge for anyone over the age of 65, with delicious homemade ice cream and popcorn.
Dementia friendly cinema screenings
Caddington Grove also hosts dementia friendly screenings twice a month for carers and their loved ones living with dementia. 
There are limited spaces, so please get in touch if you'd like to come along - all welcome. 
To find out more about the next screening, or to book your place contact us on 01582 320750 or email [email protected]
Caddington Grove Care Home
175 London Road
Dunstable
Bedfordshire
LU6 3DX