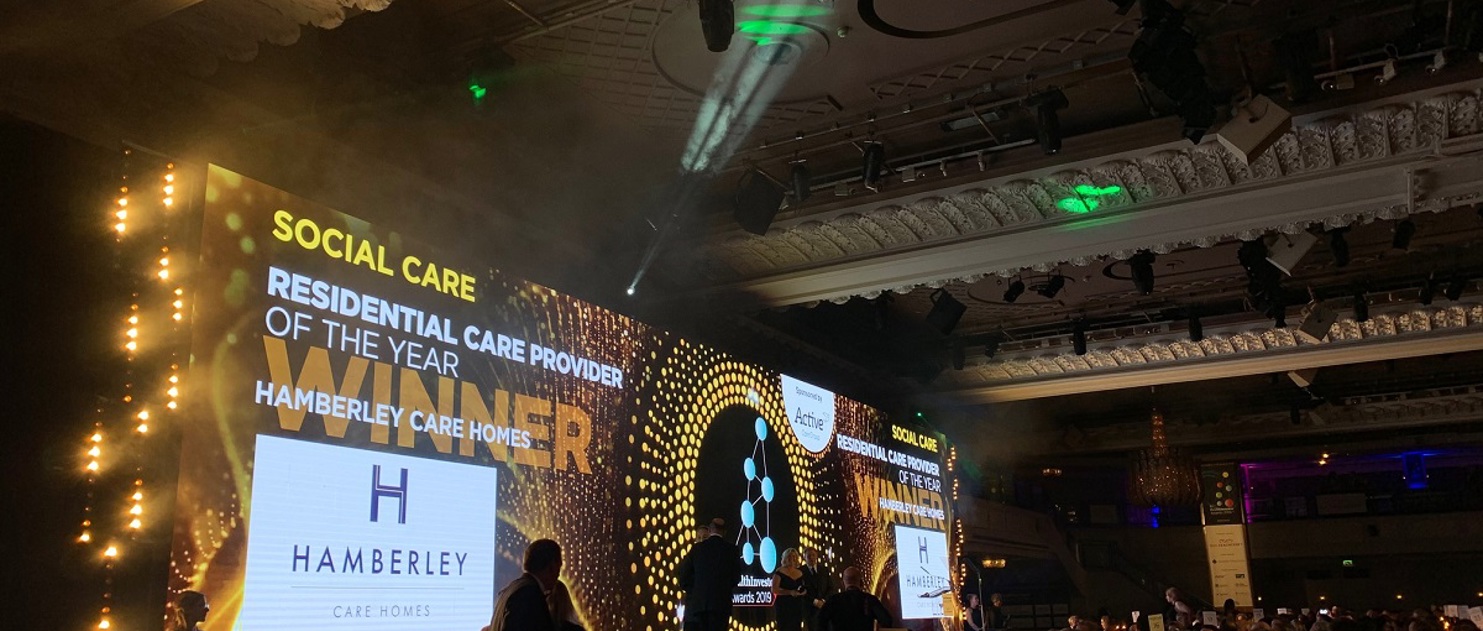 Hamberley Care Homes announced as Residential Care Provider of the Year 2019!
We are proud and delighted to announce that Hamberley Care Homes has been chosen as the HealthInvestor Awards Residential Care Provider of the Year 2019.
The HealthInvestor Awards promote excellence and recognise outstanding performance in the independent healthcare sector. The winner was announced on the 12th June at the prestigious awards ceremony at JW Marriott Grosvenor House, London.
Hamberley Care Homes were recognised for exceptional innovation in care, in particular their Homemaker model, where the traditional care worker role has been replaced by Homemakers - a holistic, universal worker that looks after the many varied needs of each resident ranging from assisting with personal care to daily activities and social trips. 
One judge said "The resident is clearly at the centre of everything. Brilliantly innovative to create the role of the Homemaker. The feedback from the residents / families says it all"
Another judge said "I really like the design and growth strategy, coupled with the disruptive way in which roles are being created that tear down traditional structures. This makes more interesting roles for carers that inevitably creates a stronger bond with the resident, and ultimately will improve the experience for the care receiver" 
We are delighted to have been chosen for this award - we are committed to delivering an outstanding resident experience, and this is testament to the hard work and dedication of our staff. 
To find out more about Hamberley Care Homes, or to arrange a visit to your local Hamberley Care Home contact us: [email protected]