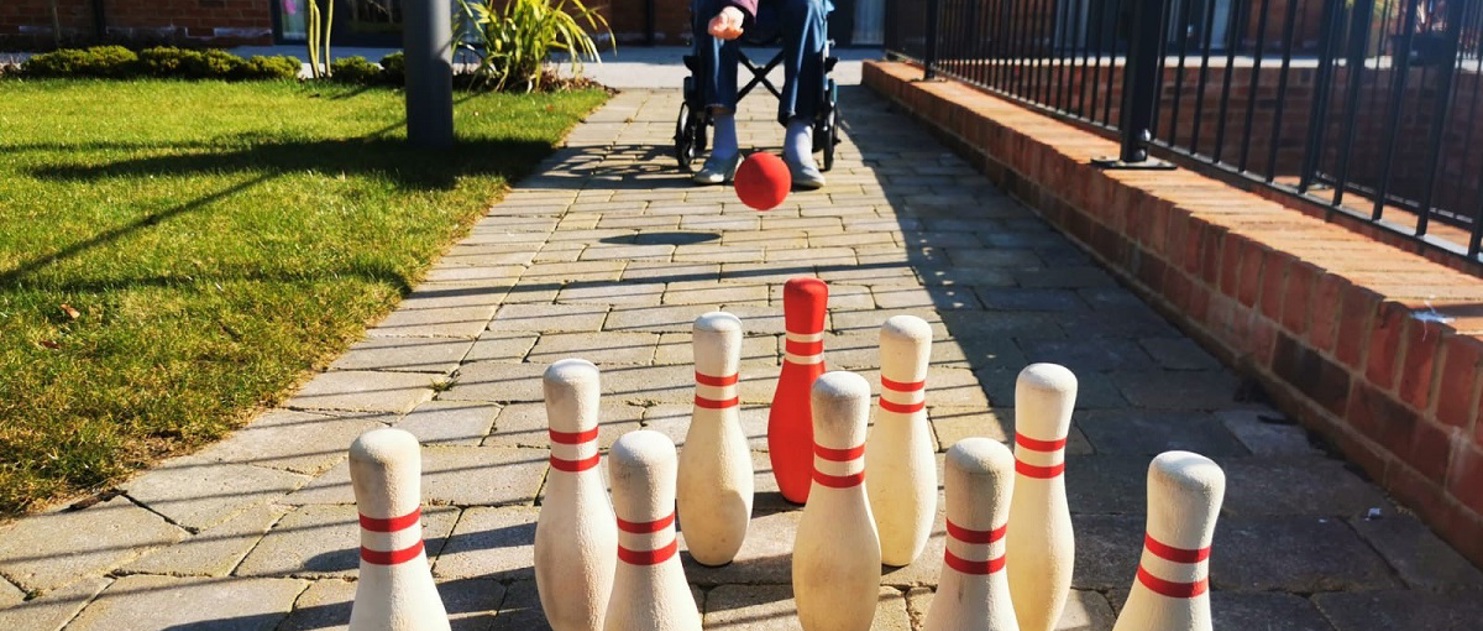 NHS Appreciation, Pub Night, Bowling and more
All of our Homes have been keeping busy over the last few days, with games, charity, pet therapy, and all kinds of other wonderful activities.
Easter Came Early For Oxford NHS
Homemakers at Oxfordshire's Chawley Grove were all excited for their Spring Fayre, but with its unfortunate postponement came a heart-warming gesture of goodwill.
Our fantastic team decided to donate our stock of Easter Eggs to the NHS staff at the local John Radcliffe Hospital.
This of course doesn't do justice to the huge gratitude everyone at Hamberley has towards all key workers - thank you to every single one of the heroes in our hospitals, care homes, pharmacies and supermarkets across the country.
Bowling Into Next Week Like…
Over at Nesbit House, and our residents have been taking advantage of the beautiful sunny weather we had last week by spending time in the garden.
They have been planting trees, filling up their vegetable patches, exercising, and even played bowls and skittles together.
Despite getting rather competitive during the matches, Team Nesbit have done us all proud by continuing to show us the genuine community spirit that defines them.
Residents and staff have all pulled together to make it a wonderful home for all.
Thank You NHS
At 8pm last Thursday, the nation applauded our NHS staff for all of their hard work.
We were absolutely thrilled to see all the videos of people coming together with their neighbours to clap, whoop and cheer for those who are putting their own health at risk to ensure the safety of others.
Our residents and the teams in each and every one of our care homes wanted to show their appreciation too.
Caddington Grove, Newton House, Milngavie Manor and other care homes all stopped what they were doing to give a round of applause.
Says one Caddington Grove resident, "the NHS have always been great and such an important part of this country. Keep up the good work!"
So here's to all of the NHS staff and other key workers, including Hamberley's own care teams across the country. Thank you.
Pub Night at Caddington Grove
It was Pub Night last week at Caddington Grove, and our residents did what many of us are unable to do right now - have a drink at the bar!
Our residents caught up with each other, played dominoes, and danced the night away. As one resident said, "It's the highlight of my week!"
Here's a video of the night, put together by Amy, Caddington's Wellbeing & Lifestyle Coach.
We can't wait for the next one already.
Hamberley Donate To Care Workers Charity
Last week we made a £1000 donation towards the Care Workers' Charity Emergency COVID-19 Fund.
The Care Workers' Charity, which was founded in 2009 supports current and former care workers with one-off crisis grants. There are almost 2 million carers in the UK who spend their careers assisting others, but when circumstances change, sometimes it is the care workers who need help.
We are incredibly proud of our dedicated care teams who deliver an exceptional level of care for our residents each and every day, and are pleased to support the great work of The Care Workers' Charity and its fundraising for COVID-19 Care Worker Crisis Grants.
If you'd like to make a donation you can do so here.
Roxie Barks Up The Right Tree
Okay, we'll admit it – one of our residents gets special treatment.
Roxie is Milngavie Manor's resident dog, and she loves getting attention from everyone else in the Home!
When Roxie was first brought into the Home, she became an instant hit – she loved the residents as much as they loved her!
She belongs to Arlene, Milngavie's Wellbeing Lead, who believes that pet therapy can have all kinds of lifestyle benefits.
According to the charity Pets As Therapy, being around and engaging with animals "engages lives in our communities by providing companionship and friendship and helps to tackle loneliness."
Good girl, Roxie. Thanks for doing your bit.
Stay tuned!
Our vibrant care homes are always busy, so stay in the loop and keep an eye out for our next update!