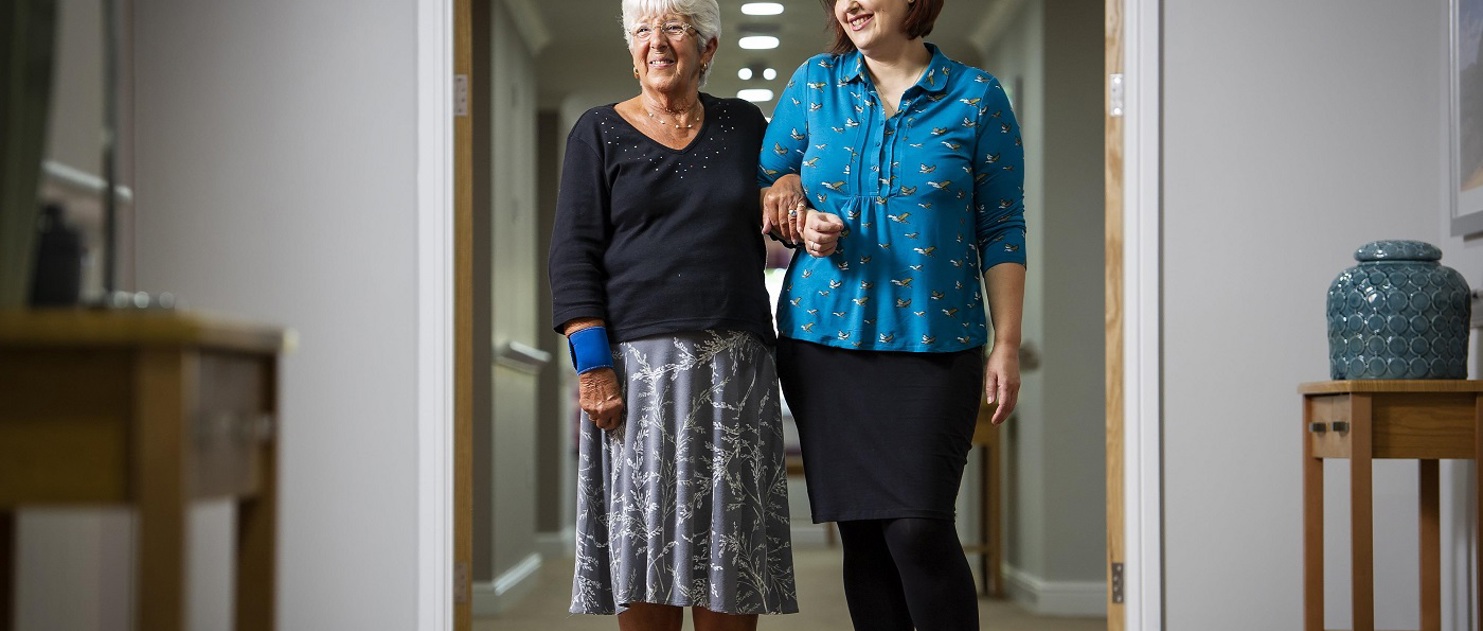 Work with Us
Hamberley Care Homes is changing the way that high quality elderly care is delivered in the UK. We are a new and innovative, award winning care company and we are committed to supporting older people to live fulfilled and meaningful lives, and that means doing things a little differently.
We put people at the heart of what we do to create communities where people want to work. We're committed to providing a holistic and outstanding service and we don't think that the traditional model of care works well enough to meet changing care needs. So instead we're developing leadership hubs that provide a range of expert guidance, training, coaching and support to our team and achieve our vision.
Benefits of working for us
Career progression opportunities
Full and part-time working available
Competitive salary
Workplace Pension
Comprehensive and further learning opportunities
Refer a friend reward scheme
Rewarding quality bonus scheme for all eligible colleagues
Professional subscription fees paid, including NMC
Free enhanced disclosure checks
Employee Assistance Partner, Validium for all colleagues and their immediate families
Redeployment opportunities available - join our award-winning team
If you work in the retail, hospitality or travel sector then we want to hear from you. We have the following opportunities available:
Homemakers / carers
Nurses 
Domestic / housekeeper
Chef / sous chef
Catering and kitchen assistants
Our Vision
Our vision is to be the leading provider of truly person-centred and holistic care in the UK and a driving force of care innovation. Our team will provide 'all-around care' by working collaboratively and creating nurturing, homely environments that empower our residents to live meaningful lives.
Training
We operate a culture of continuous learning and development and there are clear career progression opportunities for every member of staff. Our staff team works to a set of training standards that far exceed regulatory requirements and, through the support of the leadership hub, 'on the job' training is part of our unique culture. For example, our Homemaker Champions receive enhanced professional training in areas such as Dementia and Medication.
We invest in developing skilled individuals because we know that people are the heart of a happy home and we entrust our team to bring our vision and values to life.
Our Values:
Dignity – Respect and value everyone. Put yourself in the shoes of others and understand their point of view.
Commitment – Each day believe in the importance of what we do and why we do it. Keep our vision at the heart of everything we do.
Creativity – Don't just see things and ask why? Think outside the box and ask what can we do to improve? If something can be done differently to get better results – tell us.
Empowerment – Every day is an opportunity for growth and development. We have power over our future – speak up and we will listen.
Collaboration – Work as part of a team to contribute to the best person-centred outcomes. Together we can achieve anything.
Innovation – We make ideas happen. If you've got a good idea then tell us and, if it contributes to our vision, let's do it.
Join our team
We are always looking for caring, compassionate people who want to bring our vision to life and make a difference to the residents in our communities. As an employee at Hamberley Care Homes, you'll be a part of a highly skilled, professional team that is dedicated to revolutionising elderly care.  
We're proud of our mission and what we've achieved so far but we want our team to help us shape what we will look like in the future. We encourage all employees to share their ideas, and, if we think they'll make a positive difference to our homes, we empower our staff to implement them.  
If you're as committed to our cause as much as we are then we would love to hear from you.
Roles at Hamberley Care Homes are currently only available to applicants within, and with the right to work in, the UK.