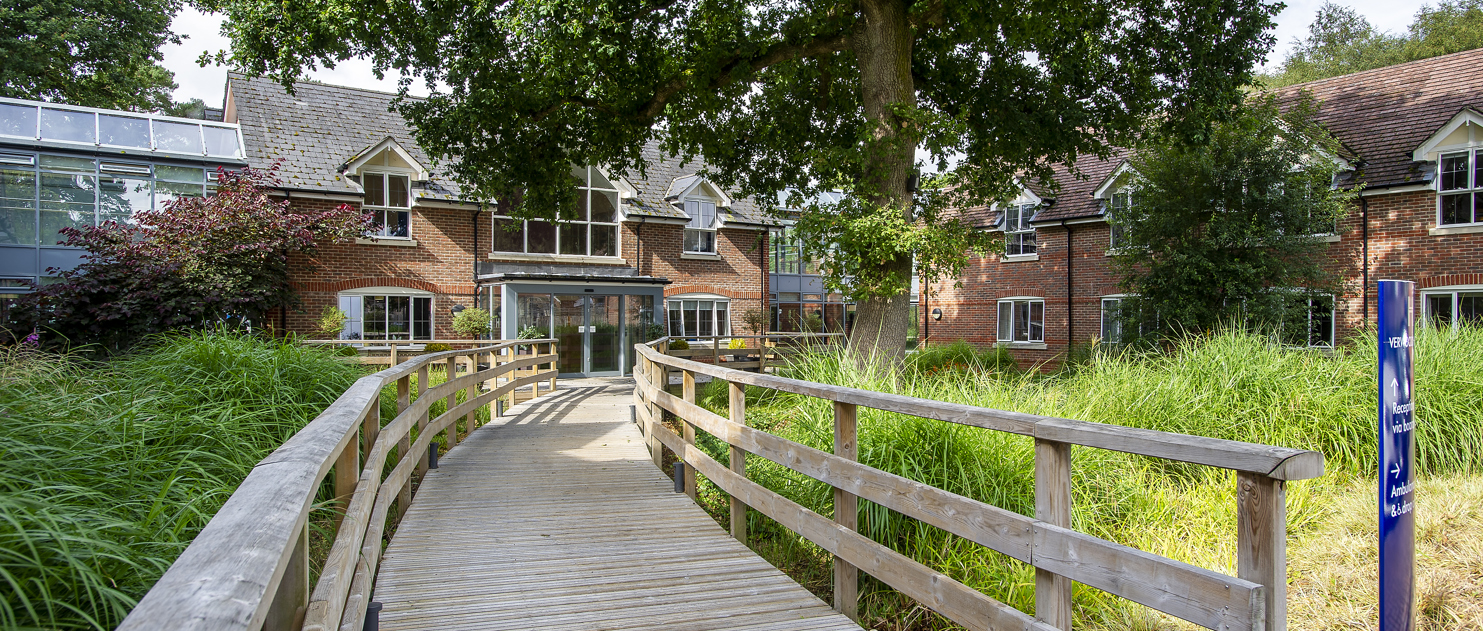 Verwood House Care Home
Verwood House Care Home in the east of Dorset offers an exceptional level of care, all from within a luxury environment - book your tour today
---
Verwood House Care Home
42-44 Ringwood Road
Verwood
Dorset
BH31 7AH
Welcome to Verwood House
Situated within an idyllic location, Verwood House offers residential, dementia and nursing care, as well as short breaks, all within a stunning, newly refurbished environment. Take a virtual tour of our boutique care home today:

Verwood House is situated in the picturesque town of Verwood, on the edge of the New Forest, and just a short drive away from the beautiful Jurassic coast and Poole Harbour. 
Luxury living at Verwood House Care Home
Set within landscaped gardens, Verwood House offers the perfect place to relax and unwind.
All bedrooms have been finished to a luxury standard, and all come in a range of contemporary themes for you to choose from.
Inside our stunning care home you will find a number of bright living spaces on every floor where you can spend time with family and friends.
Verwood House benefits from an exceptional location with spectacular views across a picturesque nature reserve. You can take in the views from the luxurious balcony space on the first floor, or over a walk through the tranquil gardens which surround the home.
Enjoy a light bite to eat in our newly refurbished café bistro, or sample more of our delicious, varied menus in the elegant Palladium Restaurant – the choice is yours.
Person Centred Care In Our Verwood Care Home
Alongside the superb features and hotel style facilities, Verwood House offers an exceptional level of care. Our luxury care home in Verwood benefits from a dedicated and experienced team who are committed to providing the very best care for our residents. Our personalised approach to care means that we can cater for all of our resident's unique needs, providing as little or as much support as they require.
The Homemakers of Hamberley
Our award-winning 'Homemaker' role is a unique and holistic care approach that allows residents to feel more at home. 
Our carers aren't just carers - they're housekeepers, carers and companions all in one.
"When I first visited I was struck by the beautiful setting, furnishings and facilities. However, it is the professionalism and warmth of the Homemakers and all the staff that has made my mother's stay so happy. The attitude of staff is exemplary" - Daughter of a Hamberley Care Home resident
Whether you need someone to make your bed, a cup of tea with a biscuit, or even just a sit down and have a game of chess, our Homemakers are on hand to support you. Find out more about the Homemakers of Hamberley - watch our video: 
Surrounded by beautiful landscapes and the vibrant town of Verwood, as well as being so close to the New Forest, our Homemakers are in prime position to assist in taking residents out for a variety of activities when it is safe to do so.
Our exclusive, award-winning model of care means our staff and residents can create bonds you won't find anywhere else.
Elegant Dining At Verwood House
Whether you choose to dine in the elegant Palladium Restaurant, or the lively bistro, you can look forward to a choice of seasonal menus with sumptuous flavours.
Our carefully planned menus offer well balanced, wholesome meals, where traditional dishes feature alongside international cuisine and include varied options, every day of the week. 
We know that being able to sit down with family and friends to enjoy a nutritious, homecooked meal is the foundation of a happy and vibrant home life. So that's why our team members are committed to making every mealtime an enjoyable experience for all our residents.
Daily Life At Our Verwood Care Home
At Verwood House you will find a designated Activity Coordinator who ensures that we create a stimulating environment for all of our residents, with a range of activities to take part in each and every day.
We advocate activities that promote physical, social and emotional wellbeing, and we support our residents to continue with their hobbies or pursue new leisure activities.
At our daily games club you will find companionship and community. Our Activities Coordinator hosts these events in the Palladium with traditional board games, quizzes, word games and more.
Exercise supports physical and mental wellbeing, and at Verwood House you will find a range of activities which promote this, including daily morning walks in the garden, and virtual exercise classes which are suitable for a range of abilities.
Wellbeing is also about self-esteem, and within our luxury care home you can enjoy a spot of pampering in our wellbeing and beauty salon.
At Verwood House our residents regularly cook up a storm! Whether its whipping up a traditional Victoria Sponge, or constructing the perfect ice cream sundae, our residents love to share their culinary skills and creative flair at the weekly cookery club.
There are also plenty of quiet spaces within the home where you can simply catch up on the day's events with your favourite newspaper, or take a video call with family and friends. At Verwood House there is always something to do, and you can get involved with as much, or as little as you like.
Dementia Care At Verwood House
At Verwood House we provide dedicated care and support for people living with dementia. 
We focus on the unique needs and life histories of our residents so that they continue to enjoy the quality of life that they are used to. Our team are trained in supporting all our residents as individuals, responding to their unique needs. Our Activities Coordinator creates a stimulating environment with a range of reminiscence activities which promote social interaction and prompt conversation, such as an afternoon watching a classic film. Our luxury environment has been carefully designed with well thought out features to support our residents living with dementia to live as independently as possible, with lots of bright living spaces with good natural light, and dementia friendly signage to support with wayfinding. 
We support the Alzheimer's Society's Dementia Friends campaign to make our local communities more dementia friendly. Our team hold Dementia Friends information sessions for schools, businesses and community groups and take part in fundraising events to support the cause. If you'd like to attend one of our virtual Dementia Friends information sessions please do get in touch
Our Local Area
Verwood House is situated in the picturesque town of Verwood, just 15 miles from the coastal resort town of Bournemouth. With plenty of amenities close by, including two shopping areas, Verwood also benefits from a weekly local country market which sells fresh local produce. The beautiful town is also home to the 300 seat Merryfield Theatre which plays hosts to films, plays and concerts, and the Verwood Concert Brass.
Whatever you need to live the life that you want, you'll find it at Verwood House.
To find out more about our luxury care home in Verwood, contact us:
Enquiry Form
QUESTIONS ABOUT CARE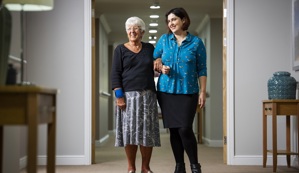 What training do your staff receive?
All members of our team are given the training and support needed to help them provide the highest standards of care. In addition to the statutory training that all care workers have to complete, we also ensure our staff receive bespoke Hamberley specific training in areas that we feel will help staff to provide an outstanding care experience.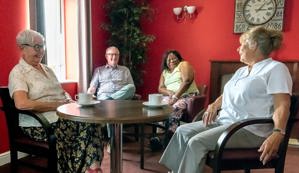 Can resident's rooms be decorated?
Yes. This is your home and we want it to feel like just that. If you want to make significant alterations then we may ask for a retained fee to return the room back to its original state once vacated.