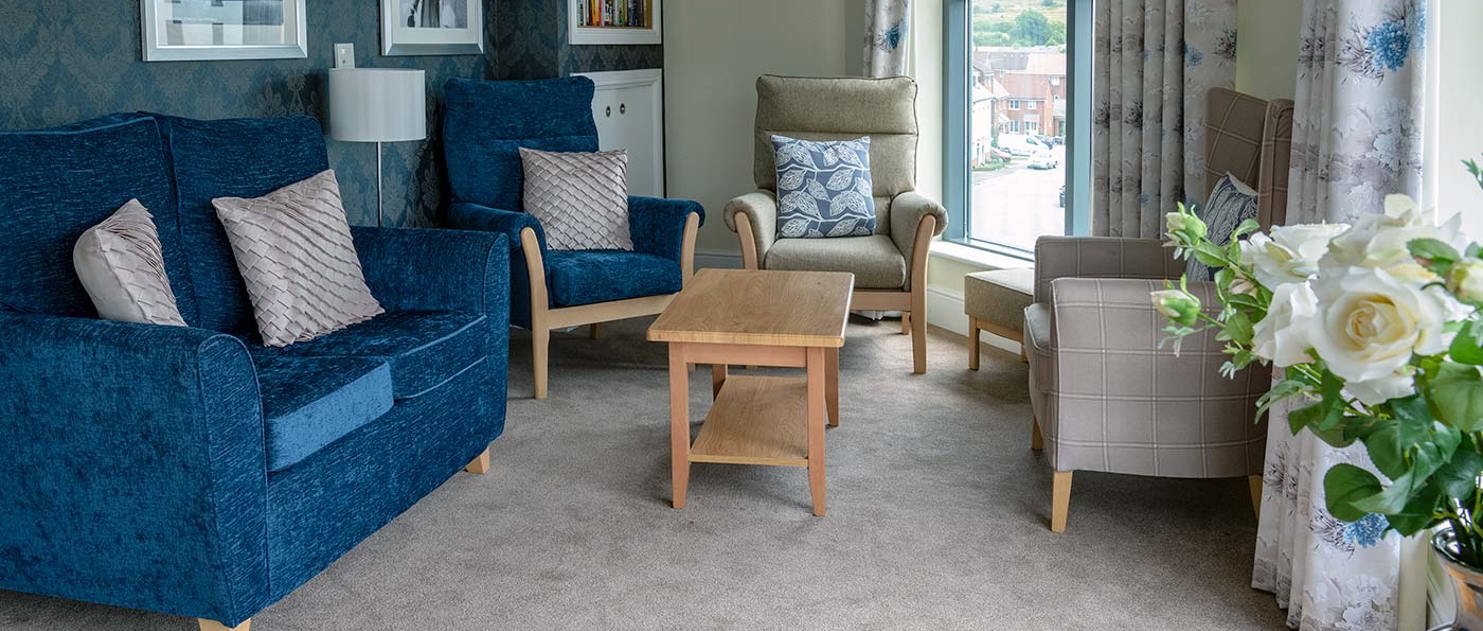 Privacy, Cookies & Terms
Please read these terms and conditions carefully before using this site. These terms tell you the rules for using our website.
WHAT'S IN THESE TERMS? 
These terms tell you the rules for using our website www.hamberleycarehomes.co.uk ("our site").
WHO WE ARE AND HOW TO CONTACT US
Our site is operated by Hamberley Care Management Limited ("We"). We are registered in England and Wales under company number 11231703 and have our registered office at 1 Vine Street, London, W1J 0AH. We are a limited company.
BY USING OUR SITE YOU ACCEPT THESE TERMS
By using our site, you confirm that you accept these terms of use and that you agree to comply
with them.  If you do not agree to these terms, you must not use our site.  We recommend that you print a copy of these terms for future reference.
THERE ARE OTHER TERMS THAT MAY APPLY TO YOU
These terms of use refer to the following additional terms, which also apply to your use of our site:
Our Privacy Policy
Our Cookie Policy, which sets out information about the cookies on our site.
WE MAY MAKE CHANGES TO THESE TERMS
We amend these terms from time to time. Every time you wish to use our site, please check these terms to ensure you understand the terms that apply at that time.
WE MAY MAKE CHANGES TO OUR SITE
We may update and change our site from time to time to reflect changes to our services and our business priorities.
WE MAY SUSPEND OR WITHDRAW OUR SITE
Our site is made available free of charge. We do not guarantee that our site, or any content on it,
will always be available or be uninterrupted. We may suspend or withdraw or restrict the availability of all or any part of our site for business and operational reasons. We will try to give you reasonable notice of any suspension or withdrawal.
You are also responsible for ensuring that all persons who access our site through your internet
connection are aware of these terms of use and other applicable terms and conditions, and that
they comply with them.
HOW YOU MAY USE MATERIAL ON OUR SITE
We are the owner or the licensee of all intellectual property rights in our site, and in the material
published on it. Those works are protected by copyright laws and treaties around the world. All
such rights are reserved.
You may print off one copy, and may download extracts, of any page(s) from our site for your
personal use and you may draw the attention of others within your organisation to content posted
on our site. You must not modify the paper or digital copies of any materials you have printed off or
downloaded in any way. Our status (and that of any identified contributors) as the authors of
content on our site must always be acknowledged.
If you print off, copy or download any part of our site in breach of these terms of use, your right to
use our site will cease immediately and you must, at our option, return or destroy any copies of the
materials you have made.
DO NOT RELY ON INFORMATION ON THIS SITE
The content on our site is provided for general information only. It is not intended to amount to
advice on which you should rely. You must obtain professional or specialist advice before taking, or
refraining from, any action on the basis of the content on our site.
Although we make reasonable efforts to update the information on our site, we make no
representations, warranties or guarantees, whether express or implied, that the content on our site
is accurate, complete or up to date.
WE ARE NOT RESPONSIBLE FOR WEBSITES WE LINK TO
Where our site contains links to other sites and resources provided by third parties, these links are
provided for your information only. Such links should not be interpreted as approval by us of those
linked websites or information you may obtain from them.
We have no control over the contents of those sites or resources.
OUR RESPONSIBILITY FOR LOSS OR DAMAGE SUFFERED BY YOU
Whether you are a consumer or a business user:
We do not exclude or limit in any way our liability to you where it would be unlawful to do so.
This includes liability for death or personal injury caused by our negligence or the negligence of
our employees, agents or subcontractors and for fraud or fraudulent misrepresentation.
If you are a business user:
We exclude all implied conditions, warranties, representations or other terms that may apply to
our site or any content on it.
We will not be liable to you for any loss or damage, whether in contract, tort (including
negligence), breach of statutory duty, or otherwise, even if foreseeable, arising under or in
connection with:

use of, or inability to use, our site; or
use of or reliance on any content displayed on our site.
In particular, we will not be liable for:
loss of profits, sales, business, or revenue;
business interruption;
loss of anticipated savings;
loss of business opportunity, goodwill or reputation; or
any indirect or consequential loss or damage.
If you are a consumer user:
Please note that we only provide our site for domestic and private use. You agree not to use
our site for any commercial or business purposes, and we have no liability to you for any loss
of profit, loss of business, business interruption, or loss of business opportunity.
If defective digital content that we have supplied, damages a device or digital content belonging
to you and this is caused by our failure to use reasonable care and skill, we will either repair
the damage or pay you compensation. However, we will not be liable for damage that you
could have avoided by following our advice to apply an update offered to you free of charge or
for damage that was caused by you failing to correctly follow installation instructions or to have
in place the minimum system requirements advised by us.
HOW WE MAY USE YOUR PERSONAL INFORMATION
We will only use your personal information as set out in our Privacy Policy.
WE ARE NOT RESPONSIBLE FOR VIRUSES AND YOU MUST NOT INTRODUCE THEM
We do not guarantee that our site will be secure or free from bugs or viruses. You are responsible
for configuring your information technology, computer programmes and platform to access our site.
You should use your own virus protection software.
You must not misuse our site by knowingly introducing viruses, trojans, worms, logic bombs or
other material that is malicious or technologically harmful. You must not attempt to gain
unauthorised access to our site, the server on which our site is stored or any server, computer or
database connected to our site. You must not attack our site via a denial-of-service attack or a
distributed denial-of service attack. By breaching this provision, you would commit a criminal
offence under the Computer Misuse Act 1990. We will report any such breach to the relevant law
enforcement authorities and we will co-operate with those authorities by disclosing your identity to
them. In the event of such a breach, your right to use our site will cease immediately.
RULES ABOUT LINKING TO OUR SITE
You may link to our home page, provided you do so in a way that is fair and legal and does not
damage our reputation or take advantage of it. You must not establish a link in such a way as to
suggest any form of association, approval or endorsement on our part where none exists.
You must not establish a link to our site in any website that is not owned by you. Our site must not
be framed on any other site, nor may you create a link to any part of our site other than the home
page.
We reserve the right to withdraw linking permission without notice.
WHICH COUNTRY'S LAWS APPLY TO ANY DISPUTES?
If you are a consumer, please note that these terms of use, their subject matter and their formation,
are governed by English law. You and we both agree that the courts of England and Wales will
have exclusive jurisdiction except that if you are a resident of Northern Ireland you may also bring
proceedings in Northern Ireland, and if you are resident of Scotland, you may also bring
proceedings in Scotland.
If you are a business, these terms of use, their subject matter and their formation (and any noncontractual
disputes or claims) are governed by English law. We both agree to the exclusive
jurisdiction of the courts of England and Wales.
HAMBERLEY CARE COOKIE POLICY
Our website uses cookies to distinguish you from other users of our website. This helps us to provide
you with a good experience when you browse our website and also allows us to improve our site.
A cookie is a small file of letters and numbers that we store on your browser or the hard drive of your
computer if you agree. Cookies contain information that is transferred to your computer's hard drive.
We use analytical/performance cookies that allow us to recognise and count the number of visitors
and to see how visitors move around our website when they are using it. This helps us to improve
the way our website works, for example, by ensuring that users are finding what they are looking for
easily.
You can also block or delete cookies if they are already stored on your computer. If you would like
to know more about these steps, please use the "Help"-feature in your browser.
Please note that rejecting the use of cookies, blocking or deleting them may affect your online
experience and prevent you from fully using this website.
HAMBERLEY CARE PRIVACY POLICY
This website is operated by Hamberley Care Management Limited ("Hamberley"). Hamberley takes data
protection very seriously and implements appropriate technical and organizational measures in
order to meet the requirements of the EU General Data Protection Regulation (GDPR).
This Privacy Policy describes how we, as data controllers, process your personal data (data),
whether in your use of our website, services or otherwise in our interactions with you.
This Privacy Policy applies where:
you use our website for personal or professional purposes;
you are a resident or a connected person of a resident of one of our care homes
(including prospective residents); or
we are processing your data because of your position as an employee at, or other
connection to, Hamberley company or organization with which Hamberley is
connected.

1. What data we process
In the course of your visit on this website the following data is being collected:

the date and time of accessing a page on our website;
information about the device you are using (e.g. type of device, web browser,
operating system and IP address)
your name, email address, phone number and enquiry details (if provided to
us via the contact form or mailing list options on our website) and
o certain cookies (see our Cookie Policy) which may be personal data if we
have collected other data from you.

Together, connectivity data. There is no obligation to disclose the information we ask
you to provide on our website. However, you may not be able to use all the features of
the website, if you choose not to disclose your information.
If you are a resident of one of our care homes (including prospective residents), we
will collect the following information and may store it on our online systems:

your name, email address, phone number, date of birth;
health data;
relationship information (by virtue of you providing their contact details to us);
identity check information, such as copies of your ID card, passport, social
security number, tax number, employment details and nationality;
other contact details, such as your postal address;
information about your identity, such as your name, date of birth, personal
characteristics, your marital status, gender, physical or personal
characteristics, academic details and your family;
financial data, such as information about your insurance, card data; and
connectivity data as set out above.
If you are a connected person of a resident of one of our care homes, we may collect
your:

your name, email address, phone number and postal address.

If we engage with you in your capacity as an employee or consultant, candidate,
building manager or landlord, we may also collect the following information, whether
from you directly or from a third party:

identity check information, such as copies of your ID card, passport, social
security number, tax number, employment details and nationality;
other contact details, such as your postal address;
information about your identity, such as your name, date of birth, personal
characteristics, your marital status, gender, physical or personal
characteristics, academic details and your family;
financial data, such as information about your insurance, card data; and
connectivity data as set out above.

In certain cases, we may process what is called special category personal data by
virtue of our relationship with you, including in particular as part of identity checks or if
you are a care home resident or during the course of your employment by us. This may
include information on your health or biometric data, ethnic origin, or information about
criminal convictions and infringement of any law, codes or regulations. Some of this data
may also reveal information about your sex life or sexual orientation, philosophical or
religious beliefs, although we do not deliberately collect that information. We do not
collect, process or retain data which we do not need to use as part of our business. More
information on our grounds for processing is set out below.
2. Purposes of the processing and legal basis
When you use our website
When you use our website, we process your data for the following purposes:
To improve customer service
Information you provide helps us to respond to your customer service requests and
support needs more efficiently.
To personalise user experience
We may use information in the aggregate to understand how our users as a group
use the services and resources provided on our Site.
To improve our site
We may use feedback you provide to improve our products and services.
To send periodic emails
We may use the email address provided to respond to inquiries, questions, and/or
other requests, or for sending you our newsletter and marketing where we are
legally permitted to do so.
We carry out these processes on the basis of our legitimate interest. This is our interest
in the success of our business, and the use and analysis of our website to promote the
success of our business.
Care home residents, employees, consultants, candidates, landlords and building
managers.  If you are a care home resident, a person connected to a care home resident, employee,
consultant, candidate, landlord or building manager, we may use your data in order to (i)
perform a contract with you, or take steps prior to entering into a contract with you, at
your request; (ii) comply with our legal obligations (such as our obligations to HMRC, the
Home Office, or if required by a court of law, such as during legal proceedings); and (iii)
satisfy our legitimate interests.
Our legitimate interests in such processing include our ability to run our business, to keep
our records updated, to provide administration and IT services, to ensure network
security and to grow our business.
The processes which fall under the aforementioned legal bases are:

hiring processes, disciplinary regimes, payroll management, incident management,
training and evaluation and contract negotiation;
activities carried out by us to manage and deliver your care, if applicable, including
recording information about your needs via our online portal;

internal and external commercial communications, including policies such as for security development and compliance, managing stakeholders and media relationships;
logistics, due diligence and managing contracts and assets; and
security measures such as anti-fraud, anti-money laundering, loss prevention and physical security over assets, security and technical support services.
Where we use data in marketing communications, this will only be first and last name.
Special category data
If we have access to your special category personal data we will use this only: (i) as is
necessary for us to carry out our responsibilities in the field of employment and social
security and social protection law in so far as we are authorised to do by EU or Member
State law or other collective agreement which provides appropriate safeguards; (ii) if
needed to protect an individual's vital interests in certain circumstances; (iii) if it is
manifestly made public by you; (iv) it is needed to establish, exercise or defend legal
claims; or (v) as is necessary for preventative or occupational health purposes.
Consent
We will not usually process data on the basis only of your consent. However, if we do,
you usually have the right to request that we stop such processing. Please note that if
you do make such a request, we may not be able to carry out our part in our relationship
with you.
3. Recipients of data
For the purposes mentioned in section 2 above, we may also disclose your data to the
following categories of recipients:
employees of Hamberley or Hamberley Development Limited or any other group
companies;
your family or other nominated contacts (if you are a care home resident and only
with your consent);
external processors of Hamberley such as consultants and service providers who act
as sub-processors; and
authorities (where necessary for legal reasons).
Some of the recipients listed above are seated outside of the EU. However, we only
disclose your data:
to recipients in countries that provide an adequate level of data protection according
to a decision by the European Commission;
if we have taken measures to ensure that the recipients provide an adequate level of
data protection. For example, in such case, we may use standard contractual data
protection clauses approved by the European Commission; or
to recipients in the US who are certified according to the EU-US Privacy Shield
Framework approved by the European Commission.
For further information on how to obtain a copy of the safeguards used to protect your
data, please contact us by using our contact details in section 8 below.
We do not sell, trade, or rent personal identification information to others. We may share
generic aggregated demographic information not linked to any personal identification
information regarding visitors and users with our business partners, trusted affiliates and
advertisers for the purposes outlined in section 2.
4. Data Retention
We will retain your data only for as long as we need it, whether for our legitimate interest
(as identified above), as required by applicable law or legal requirement, to fulfil a
contract or perform a service at your request, after which we will take steps to delete
your data or hold it in a form that no longer identifies you.
5. Data Security
We have put in place data collection, storage and processing practices and security
measures to prevent your data from being lost, used or accessed in a way that isn't
authorised, as well as to prevent it being altered. We also ensure that we don't disclose
your data to third parties unless we have a legal basis to do so, as set out at 2 above.
6. Your rights under the GDPR
You have the right to request from Hamberley access to or correction or erasure of your
data or restriction of the processing of your data as well as the right to data portability. In
addition, you can object to the processing of your data in some circumstances. Where
we have asked for your consent, you may withdraw consent at any time. If you ask to
withdraw your consent to Hamberley processing your data, this will not affect any
processing which has already lawfully taken place at that time, but may prevent us from
performing services for you, if we are unable to do so without your data. We will advise
you of that if it is the case when you withdraw your consent.

7. Changes to this privacy policy
Hamberley has the discretion to update this privacy policy at any time. When we do, we
will revise the updated date at the bottom of this page. We encourage you to frequently
check this page for any changes to stay informed about how we are helping to protect
the personal information we collect. You acknowledge and agree that it is your
responsibility to review this privacy policy periodically and become aware of
modifications.
8. Contact details
If you have any comments or questions about this privacy policy or our processing of
your data, please contact:
Hamberley Care Homes
One Vine Street
London
W1J 0AH
Please Contact Us