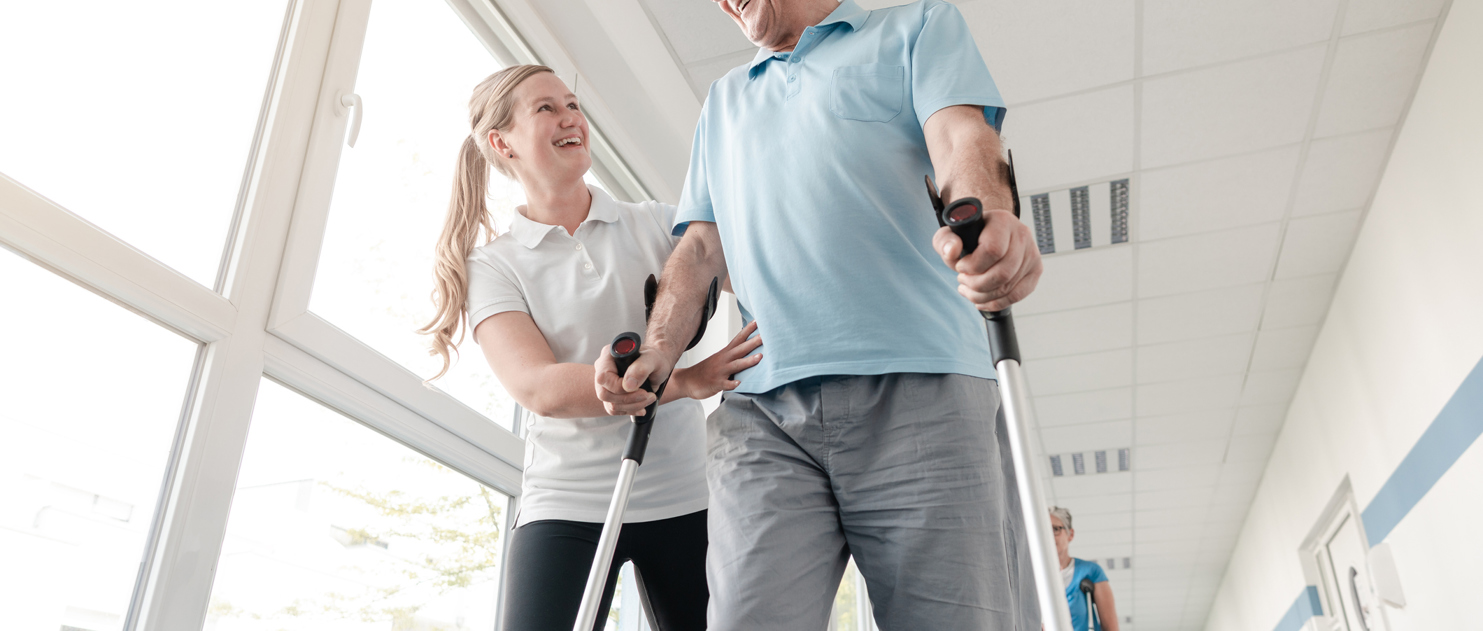 Neurocare and Neurorehabilitation
Specialist complex care for people living with neurological conditions and symptoms
At Hamberley, we are committed to providing very specialist care, in the right environment, for people of all ages with complex neurological disorders.
A growing number of our luxury care homes benefit from the addition of neurocare and neurorehabilitation suites. Dedicated to long-term care and therapeutic treatments for people living with a range of neurological conditions and symptoms, Hamberley's neurocare and neurorehabilitation suites allow adults with complex needs to receive expert support.  
Providing specialised care with a focus on reablement and independence, Hamberley Neurocare elegantly combines style and function to create an environment of comfort, possibility and potential. Hamberley Neurocare supports adults aged 18 and over, recognising that people of any age can experience life-changing neurological conditions, symptoms and disorders.
Neurological conditions and symptoms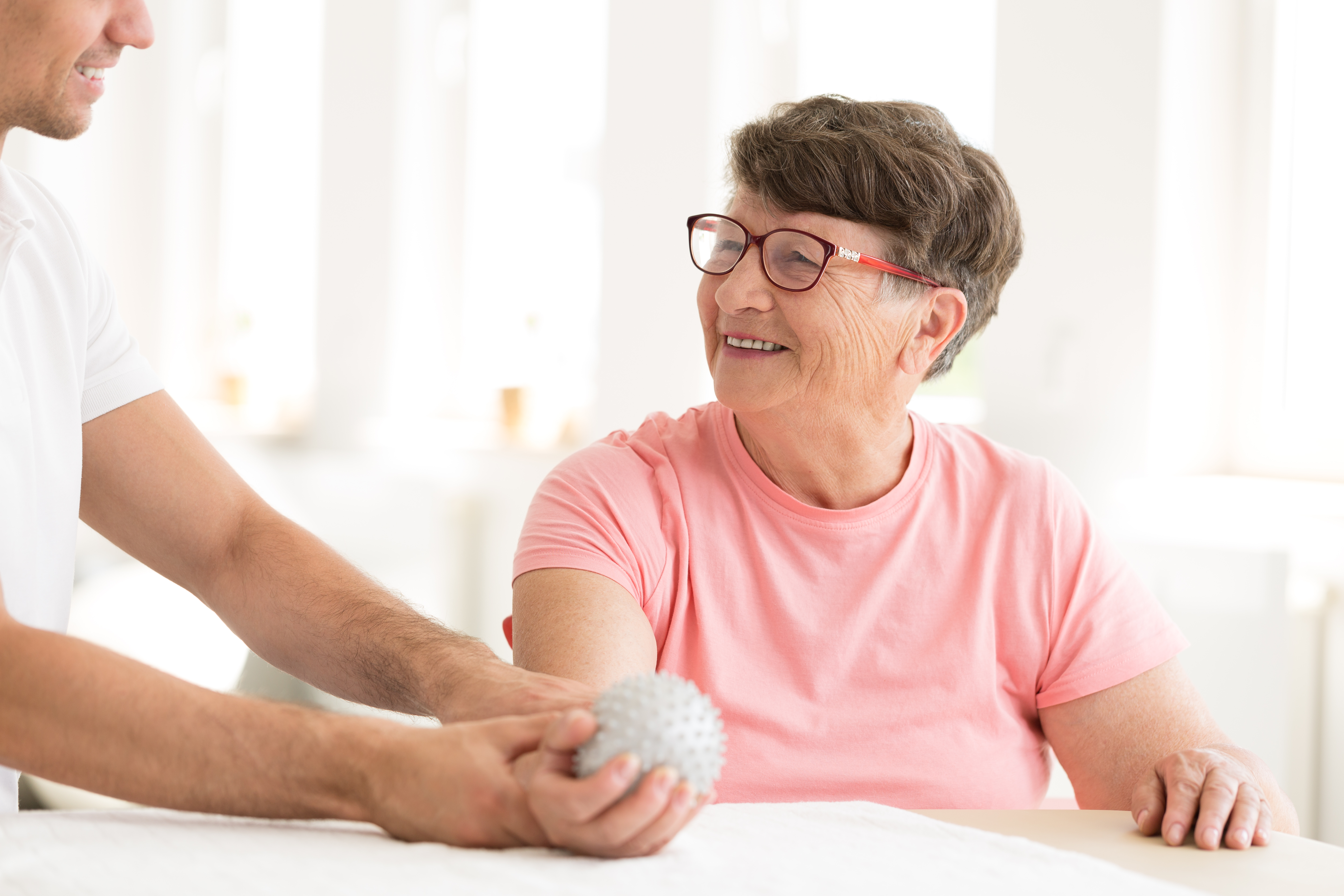 A neurological diagnosis can cover a wide range of specific conditions, with an even wider range of symptoms. Hamberley Neurocare can support residents living with:
Neurodegenerative (Progressive) Conditions, including Motor Neurone Disease, Multiple Sclerosis, Huntington's Disease, brain tumours and Parkinson's disease.
Sudden Onset Conditions, including traumatic and acquired brain and spinal cord injury. These injuries can be sustained through trauma, lack of oxygen to the brain, stroke, tumours, viruses or infections.
Early-onset Dementias, including Pick's disease, Frontotemporal Dementia and Korsakoff's Syndrome.
Neuro-palliative / End of Life Care for people with a neurological diagnosis.
Specialist care requirements we support
At Hamberley Neurocare, our specialist teams care for residents living with the following complex care needs:
Spasticity (unwanted muscle contraction with resistance to movement) and postural management needs
Supported nutrition and hydration (PEG management)
Continence and personal care
Skin integrity concerns
Mobility impairments
Swallowing difficulties (dysphagia) requiring modified diets and supported nutrition
Moderate to severe cognitive impairments
Communication difficulties
Memory problems, disorientation and confusion
Aggression and behaviour that challenges
Depression, anxiety, and emotional difficulties
 Understanding neurocare and rehabilitation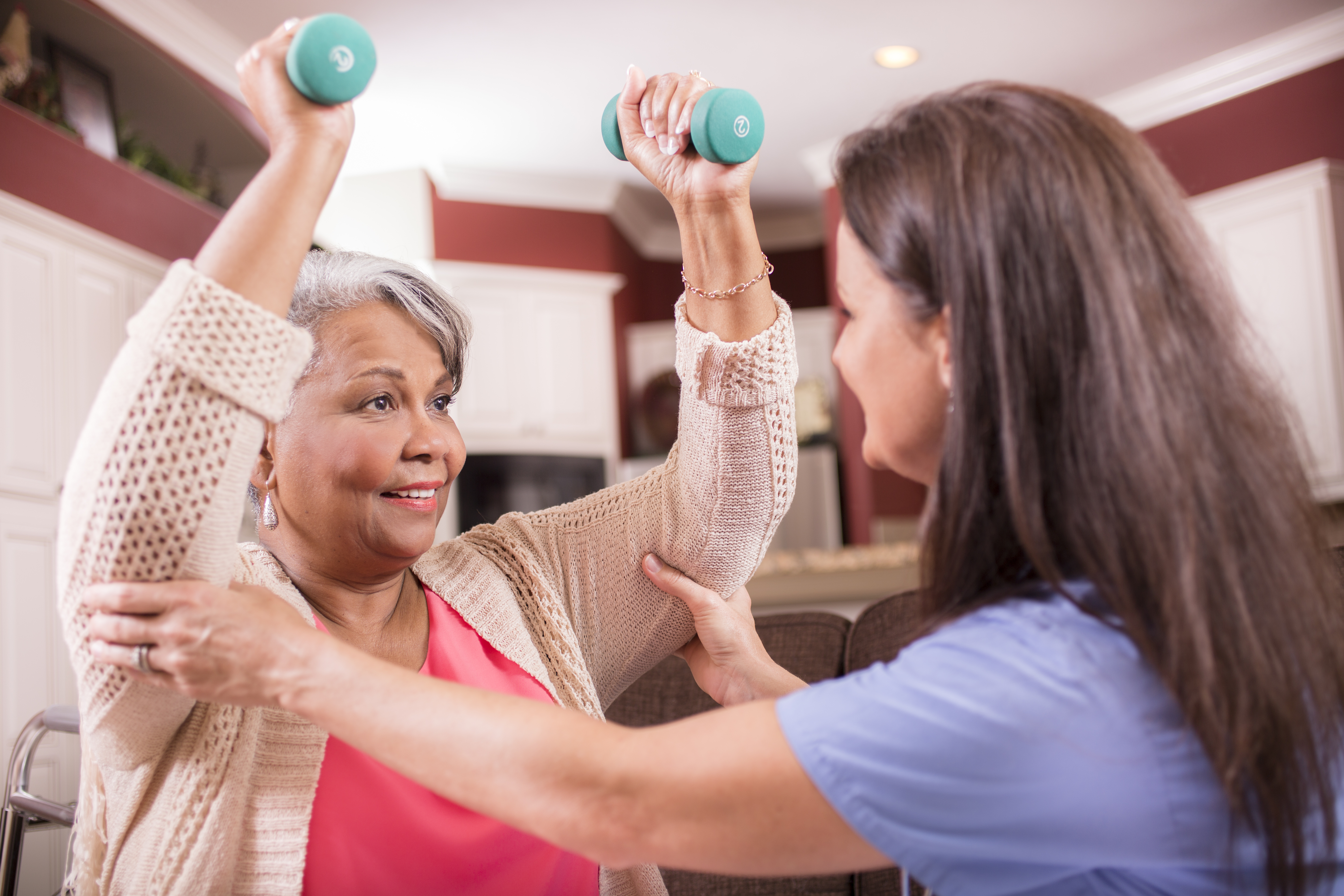 People living with neurological conditions and disorders require specialist support and therapies to overcome and manage their symptoms and develop or relearn abilities.
Neurological rehabilitation, or neurorehabilitation, describes the specific approach of specialist nursing care and therapies which aim to improve people's physical, cognitive, and emotional abilities.
This support focuses on functional abilities, which people should typically carry out without problems, such as moving around, talking, eating, and enjoying hobbies and activities. This approach also aims to reduce the impact of people's neurological symptoms so they can live with more independence.
Residents requiring neurocare may experience difficulties with movement, muscle weakness, balance, ability to communicate, swallowing, understanding, cognition, and pain. People living with cognitive challenges from a neurological illness or disability may experience issues remembering tasks, learning new things, making decisions about their lives and concentrating. Behavioural challenges might include restlessness, mood swings, and aggression towards loved ones and care teams.
Neurocare and neurorehabilitation is carried out with the collaboration and close working of a team of professionals from healthcare disciplines, including specialist nursing, physiotherapy, occupational therapy, speech therapy, psychiatry, and psychology. 
Working towards positive outcomes
At Hamberley, we focus on enabling residents to live with as much independence as possible by reducing the impact of these symptoms. This is achieved through a combination of specialist nursing care, therapeutic interventions, lifestyle adaptations and support so residents with these neurological difficulties can live a full and happy life.
We take the time to understand our residents – their likes and dislikes, hobbies and interests, abilities, and wishes – to develop the goals and the outcomes people wish to work towards during neurorehabilitation. From learning to walk with mobility aids, managing stairs and transferring from chair to bed, to preparing a meal or a cup of tea or enjoying a much-loved hobby, goals are unique to each person. For people with progressive conditions, a goal might simply be to live with dignity and choices. Our specialist therapy teams work with residents to enable them to reach their personal goals.
Specialist care from healthcare experts
At Hamberley Neurocare, our specialist teams of in-house Registered General Nurses, Mental Health nurses, carers, physiotherapists and occupational therapists are supported by expert independent neurological specialists as required by each resident. 
Physiotherapy
Physiotherapists focus on improving people's mobility and physical functions, working to improve their abilities and overall quality of life. They focus on strengthening muscles, improving posture, increasing mobility, coordination and balance, and reducing spasms, stiffness and pain.
Occupational Therapy
Occupational therapists assess a resident's ability to carry out everyday living activities. Then, they support people to find new ways of compensating for difficulties they may be experiencing. This might include adaptations to their environment or by creating new approaches to everyday tasks. The aim is to increase people's abilities and independence.
Speech & Language Therapy
These therapists focus on language and communication disorders, as well as swallowing. Swallowing difficulties, sometimes known as dysphagia, are common for people living with neurological disorders, and speech and language therapists work with residents to develop adaptations and dietary approaches and help people with other ways to communicate if speech is difficult.
Mental healthcare 
Psychologists and psychiatrists support residents with their emotional and mental health. For many people, adapting to life with a neurological disability can cause significant feelings of anxiety and depression. Neurocare and neurorehabilitation focus not only on physical recovery but also on emotional support to come to terms with a different way of life.
Hamberley neurocare suites
Every part of Hamberley's neurocare suites are developed to suit the specific needs of residents who live with neurological conditions and symptoms.
Elegantly combining style and function, residents can expect the same level of luxury from Hamberley's care homes, with additional specialist amenities to support neurocare and rehabilitation.
Our specialist neurocare suites include wellbeing spaces, where physiotherapists and occupational therapists support residents to carry out physical exercises and therapeutic interventions. Wellbeing and Lifestyle Coaches also uses these multipurpose spaces for relaxation, hobbies and other activities.
Neurocare suites also include accessible bathrooms, with wide doorways into spacious rooms, to comfortably accommodate wheelchairs and mobility aids.
Specialist team members are always on hand to discuss residents' care, support and neurorehabilitation programmes, goals, and outcomes.
Find out more about Hamberley Neurocare
With neurocare suites now available set at two Hamberley services in the South of England - Rosewood House Neurocare at Rosewood House Care Home in East London, and to the South West - Ernstell House Neurocare in Plymouth -  be the first to learn more about this specialist care provision by getting in touch with us via the form below.