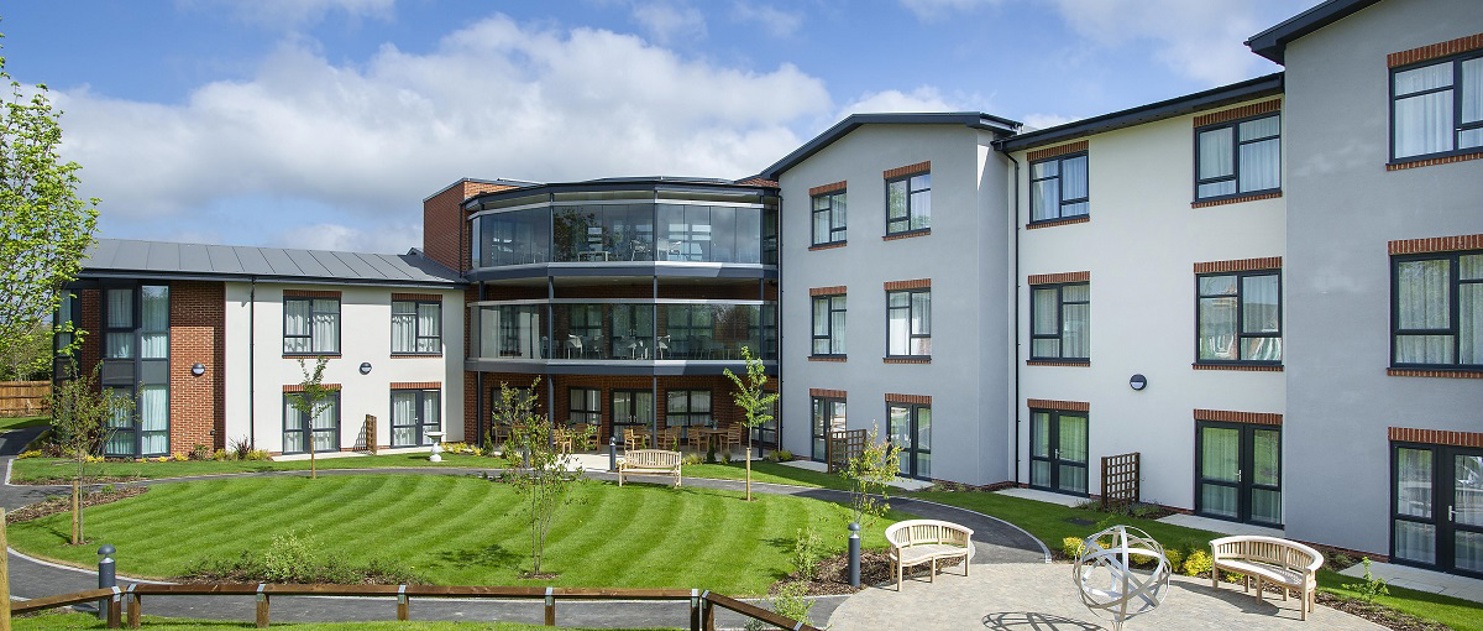 New luxury residential suite opening in Oxfordshire, with fee rates from £995
Within our new suite at Chawley Grove you'll be able to enjoy a full and active lifestyle within a luxury environment, with everything you need, all included.
We are thrilled to announce the opening of our new residential suite at Chawley Grove in Cumnor Hill, Oxfordshire. Read on to find out more about the exceptional facilities within our luxury care home, our all inclusive offer, and how our award-winning Homemakers ensure our residents live life to the full.
Luxurious features and facilities
Awarded Best New Care Home in 2020, Chawley Grove offers a superb range of features and facilities which really set it apart from the standard care home.
Within our luxury Oxfordshire care home you'll find bright and spacious bedrooms, complete with en-suite facilities, decorated in a range of contemporary themes.
"In addition to the all-inclusive 5 star hotel facilities, the care home is truly a home from home for Mum, with professional, caring and responsible Homemakers who treat her with dignity and respect at all times"
Daughter of a Chawley Grove resident 
Our bistro café offers the perfect place to enjoy a conversation with friends over a cappuccino and a slice of homemade cake, freshly prepared by our Head Chef, and within our wellbeing and beauty salon you'll find a haven for pampering and relaxation.
Film lovers are encouraged to make the most of our deluxe cinema, where we can screen the latest releases or classic favourites, all with popcorn and homemade ice cream.
Fancy a tipple? Next to the cinema you'll find our well-stocked bar.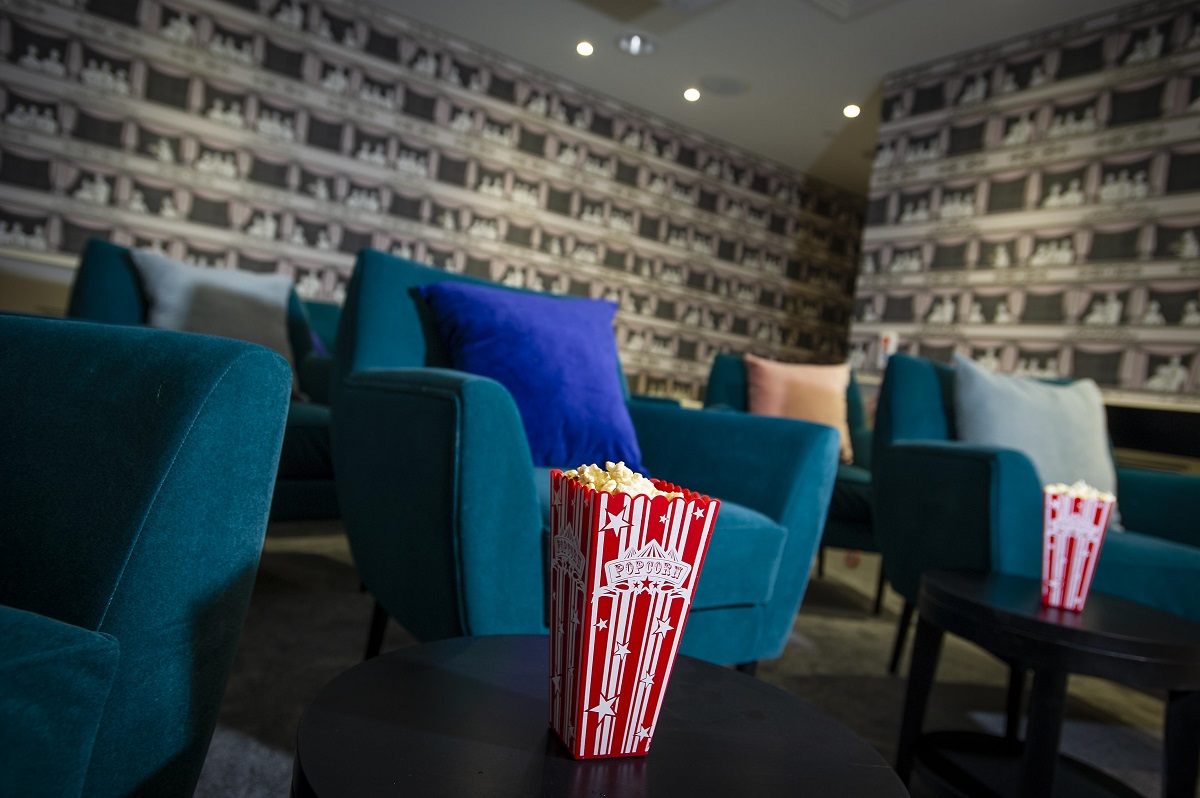 Throughout our Oxfordshire care home you'll find a number of spacious balconies where you'll be able to enjoy spectacular views across the grounds. 
At Chawley Grove you'll find a vibrant living space on every floor, somewhere to relax in comfort to enjoy conversation or quiet, the choice is yours. 
"The home itself is like a 5-star hotel! The surroundings are fantastic, and you are free to use anything available"
- Daughter of a Chawley Grove resident 
Take a virtual tour of our luxury care home today:
Enhanced Infection Control Measures 
Within Chawley Grove you'll also find our exclusive Family & Friends Lounge, as featured by the BBC. Our luxury care home also features a number of other bespoke COVID-19 infection control features, which go above and beyond industry standards, and which have kept us COVID-free.
Award-winning, first class care - meet the Homemakers of Chawley Grove
Within Chawley Grove you'll find our award-winning Homemakers. Our Homemakers not only provide the highest quality of care, but they focus on the tiny details that make each day special for every resident, from always keeping things clean and tidy, to offering support with hobbies and interests. Our Homemakers ensure that Chawley Grove is a luxury care home with a heart. 
Watch the video below to find out more about our award-winning team:
(Footage recorded before the Coronavirus pandemic) 
Why stay at home when you could be living a full and active lifestyle with our Homemakers at Chawley Grove?
At Chawley Grove our award-winning Homemakers are on hand to support you to live the life that you choose. Whether you want to pursue an old hobby, take up a new one, or simply have someone to share a cup of tea with, our Homemakers are here to support you to do just that.
Rated 9.9 out of 10 on independent review carehome.co.uk, the team at our Oxfordshire care home are committed to delivering an exceptional experience for each and every one of our residents.
Whatever you like to do, our Homemakers will go out of their way to facilitate activities and excursions that help you embrace life. After all, life is for living. 
"Mum's demeanour and outlook on life has become more positive and she is happy and enjoying life once more. The staff are always welcoming and courteous - the Homemakers do exactly what it says on the tin!"
- Son of a Chawley Grove resident
All-inclusive living, with fee rates from £995
All new residents of our new luxury care suite at Chawley Grove will enjoy an all inclusive package with everything needed to live the life they choose, without the worry of additional costs.
Our all inclusive package includes:
Weekly pampering experiences within our wellbeing & beauty salon
Daily newspapers 
A personalised wellbeing plan and the support of our Wellbeing & Lifestyle Coach
5 star dining experiences
On-site bar and bistro
Private screenings in our deluxe cinema
Complete laundry service
Daily housekeeping
Whether you'd like to enjoy a relaxing treatment in our wellbeing and beauty salon, or take time out to catch upon the day's events with your favourite newspaper, you can relax, knowing that its all included.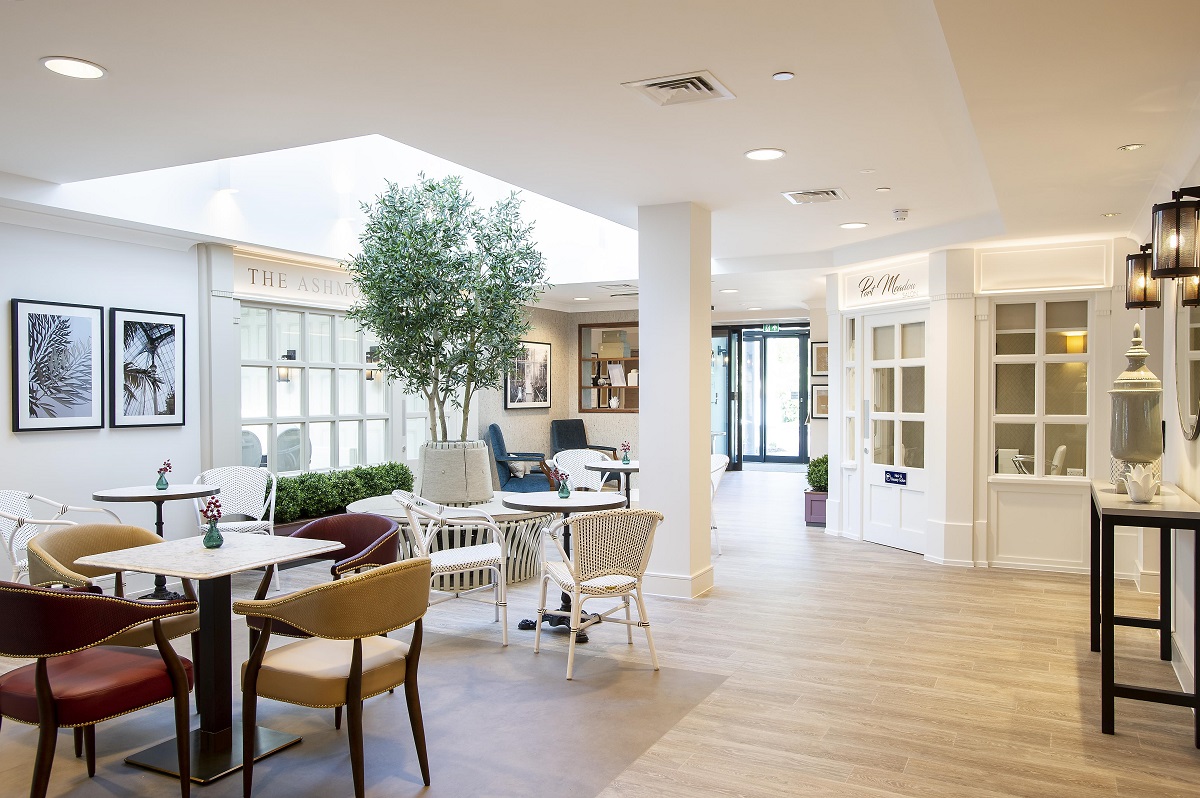 Get in touch with us today to book in your tour or to find out more:
Contact us today using the link below, or call us on 01865 957650 to speak with our friendly team:
Chawley Grove Care Home | Cumnor Hill | Oxfordshire | OX2 9PJ