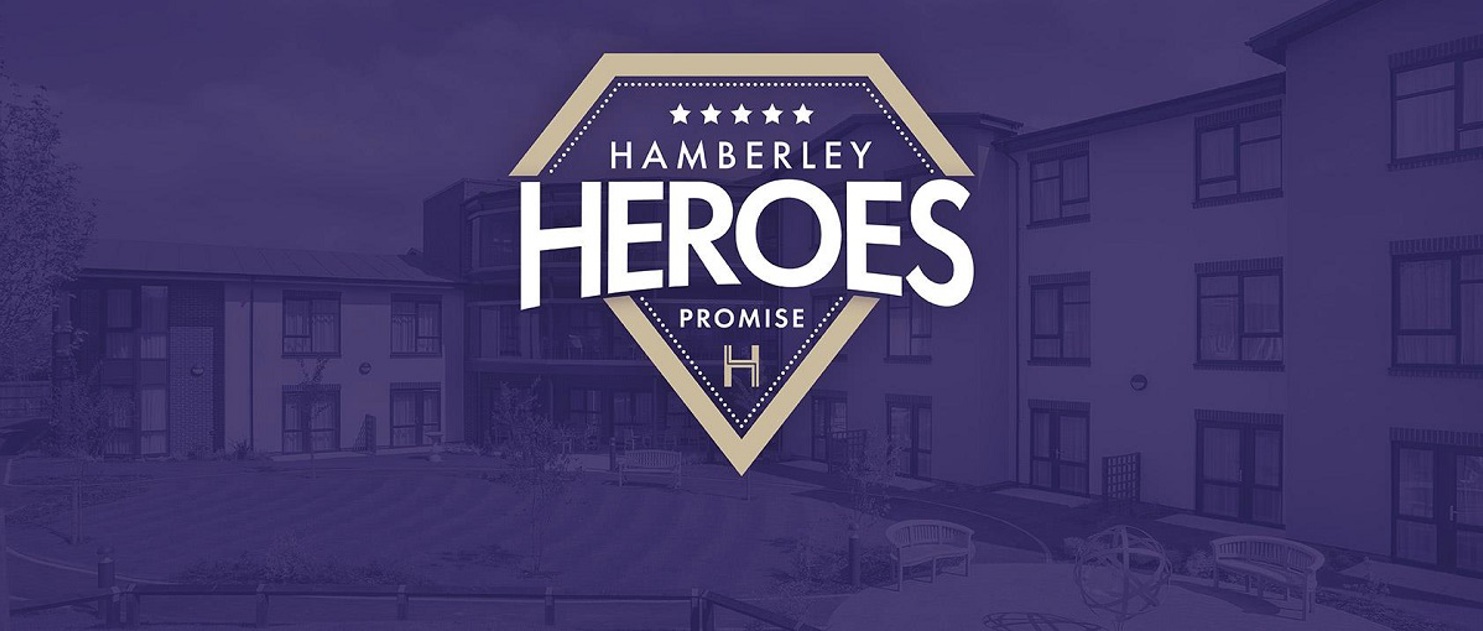 The Hamberley Heroes Promise
As lockdown loosens, our care teams, committed to protecting our residents from COVID-19 have made a promise to be leaders in the fight against the virus.
The Hamberley Heroes Promise recognises the unique responsibility social care workers have, not only in care settings, but in the wider community to stop the spread of the virus.
The care teams across our care homes have signed this promise as they wanted to show that they will do all that they can to stay alert as the rest of the country starts to return to normal.
The team at Newton House said "We were so keen to sign the Hero Promise. Keeping out residents safe is what our jobs are all about, but it's more than just a job. To us, our residents are family - we'd always go out of our way to protect them."
The COVID Commitment states that each care worker will 'do all that I can to protect myself, my family and my community from the spread of COVID-19."
Nadia Tabassum, Wellbeing & Lifestyle Coach said "Our residents are so important to us all - we want to be extra vigilant. We are committed to ensuring our home is a safe place for all"
The safety and wellbeing of our residents has always been our number one priority. Charlotte Quartey, Head of Operations said "Our staff wanted to show that they were alert to the increased risks and would be an ambassador for their community, reminding people that we must all remain vigilant - now is not the time to let down our guard. The Hamberley Hero Promise is not some legally binding document, it is an inspiring reminder that we all have our part to play in the fight against COVID-19. Our colleagues have been proud to sign this as they want to be part of the movement that works to keep people safe."
Find out more about the additional steps we are taking to protect our residents, above and beyond industry standards through our Enhanced Infection Control Pledge here.
If you have any questions about the Hamberley Heroes Promise, or would like to find out more about your nearest Hamberley Care Home, get in touch with us today: