Keeping In Touch
Our award-winning team ensure our residents stay connected with family and friends through regular video calls, wherever they are
We are delighted to be able to facilitate regular video calls, in addition to our carefully controlled family visits.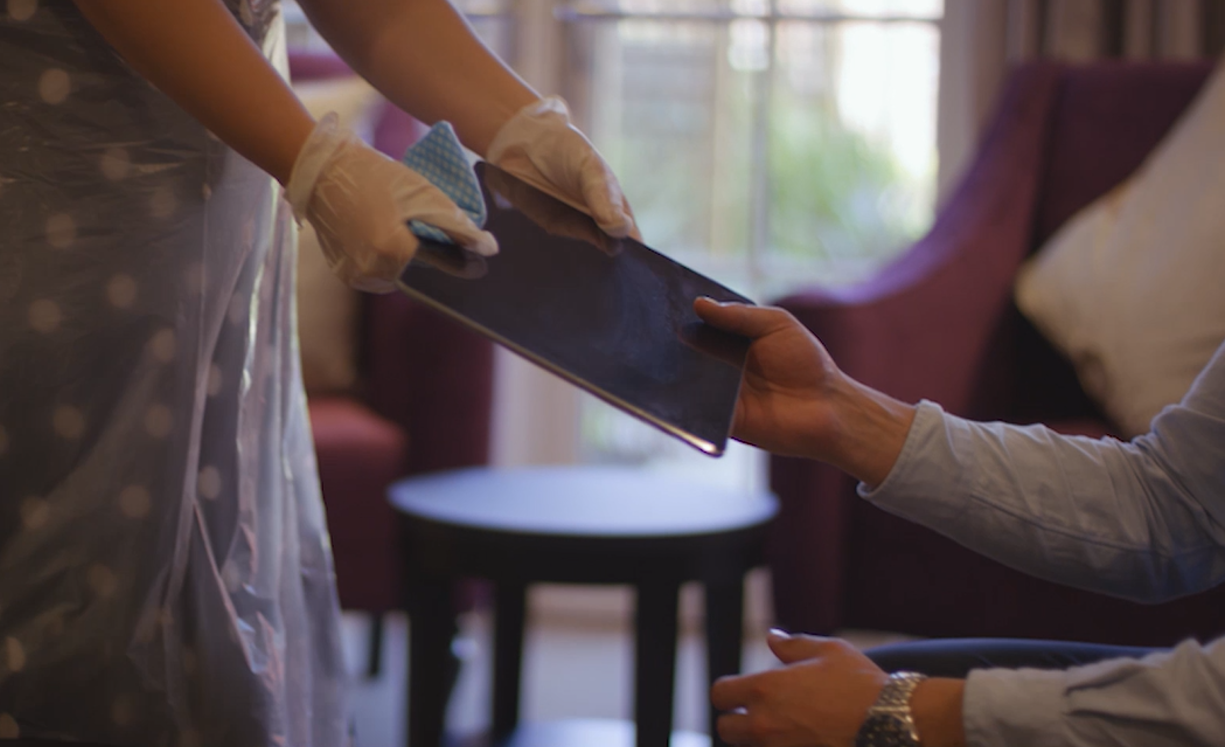 We are doing everything we can to ensure our residents stay connected to their friends and family through virtual video calls. We have invested in more technology so that all of the homes can host video calls over platforms such as Skype and FaceTime.
We encourage people to make use of our tablets and wi-fi to hold regular video calls across Skype and FaceTime, and for residents who are not familiar with this technology, our Homemakers and Wellbeing & Lifestyle Coaches are on hand to help run these calls.
By incorporating the latest technology into our state-of-the art luxury homes we can ensure that our residents and families can stay connected, wherever they are.
"It's a blessing that we live in a time where we have things like FaceTime, Zoom, WhatsApp and Skype to help us stay in touch. At the beginning of this difficult period, we put our heads together to work out how we could offer as much contact as possible for residents and their families. We knew it required care and attention from our staff, an investment in technology and good communication with families."
- Dean Champion, Wellbeing & Lifestyle Coach, Nesbit House
What our families say
"I'm very grateful that my Dad and I can see each other on video-call every day. As he has dementia, it's really important to both of us"
- Daughter of a resident at Chawley Grove
"These video calls have been a lifeline. Thank you all at Caddington Grove for making sure we are keeping connected"
- Daughter of a resident at Caddington Grove            
"Thank you to all the wonderful staff at Nesbit House who are working tirelessly to keep residents safe and well. They always have time to reassure residents' relatives and the Skype calls are wonderful"
- Daughter of a resident at Nesbit House
If you'd like to arrange a video call with your loved one simply let us know the best day and time for you, and we'll do the rest.
Find out more about your nearest Hamberley Care Home: