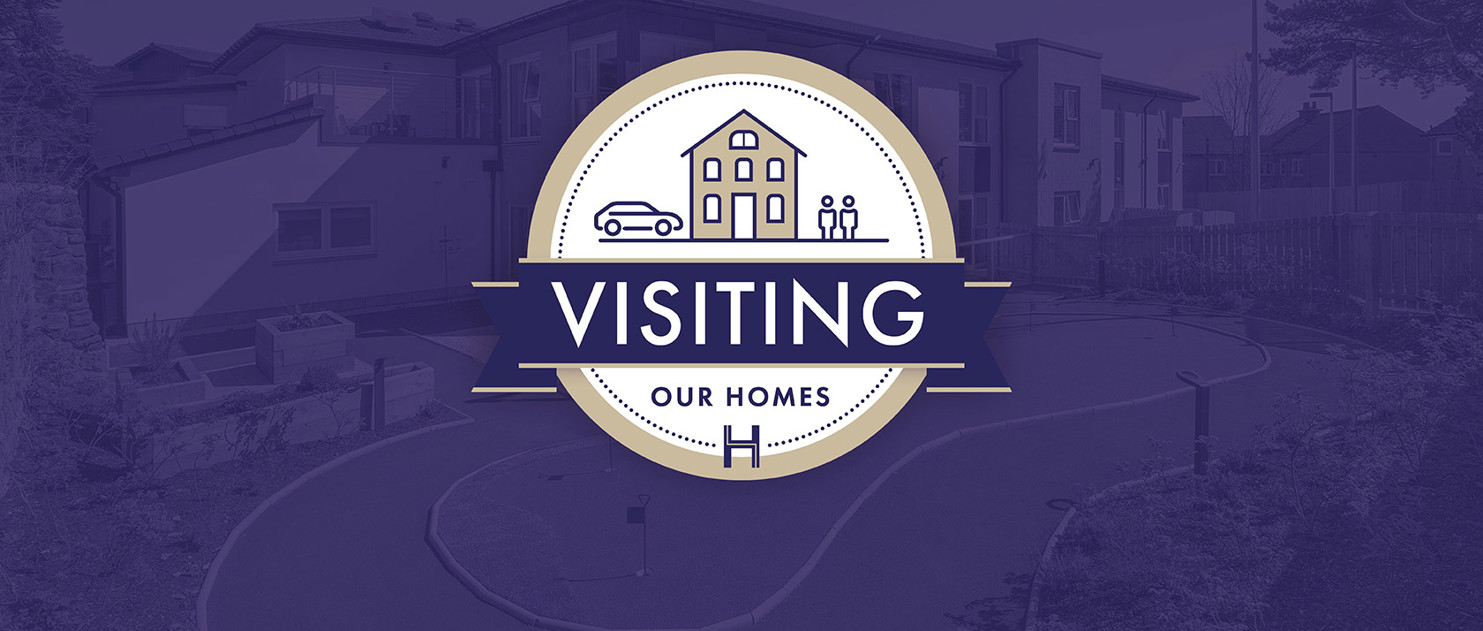 Family & Friends Visits
As featured on the BBC, our Family & Friends Lounge is specifically designed to provide a warm and comfortable Covid-secure visitation space that allows you to stay close and connected to your loved ones and friends, whatever happens.
Watch our video to find out more about the Family & Friends Lounge here: 
We are committed to ensuring that family and friends are able to see their loved ones in the comfort and safety of our homes, and that's why we have created bespoke Covid-secure visitation suites within every Hamberley care home.
The Family & Friends Lounge is a dedicated space where residents can enjoy visits with their loved ones, from within a safe and secure environment. The suites offer the same exceptional features you would expect to find in any Hamberley Care Home, with an innovative Covid-secure design.
Within every lounge you will find a clear floor to ceiling screen which allows visits to take place without the need to wear masks and other forms of PPE.
There's no need to worry about not being able to hear each other during your visit because we have installed a state-of-the-art amplification system. You'll be able to laugh, share news and have a good old catch up, just as you normally would, with crystal clear sound.
Plus, there's also no need to worry about having additional contact with the rest of the home. Each lounge is fully enclosed which means visitors can use a separate entrance and exit, so as well as enjoying a private and personal visit, you can rest assured that all our enhanced infection control measures remain in place.  
Our innovative Family & Friends Lounge was recently featured on BBC Look East - watch the full coverage courtesy of the BBC here:
In between each visit the lounge is fully sanitised with our robust cleaning process, ready for the next family to enjoy. The cleaning process includes the use of a nano blue light atomiser to fully sanitise the space.
Each visitor must also complete a temperature check and Health Screening Questionnaire to identify possible COVID-19 symptoms and, if there are no symptoms, the visit can commence.
The Covid-secure lounge has been a welcome addition at all of our homes. Following her first visit to the suite one resident of Chawley Grove care home in Oxford beamed "The room is wonderful - what a fantastic idea! It was so lovely to see my daughter and wonderful to have that contact." Our exclusive Family & Friends Lounge at Chawley Grove was recently featured on BBC South Today - watch the full coverage courtesy of the BBC here:
Staying connected, wherever you are 
Along with these regular face to face visits, our award-winning team ensure our residents stay connected with family and friends through regular video calls so that residents and their loved ones can stay in touch, wherever they are.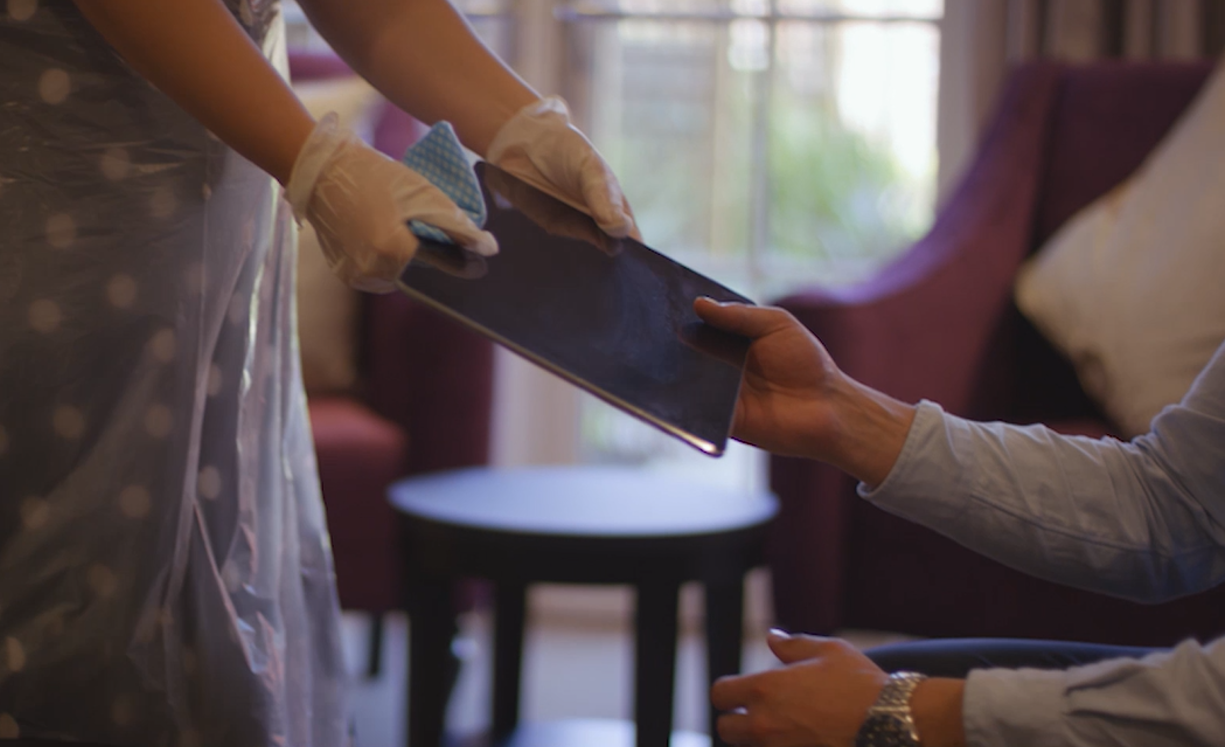 We encourage our residents to make use of our tablets, and for residents who are not familiar with this technology, our Homemakers and Wellbeing & Lifestyle Coaches are always on hand to help run these calls.
We are doing everything we can to ensure our residents stay connected to their loved ones, and our carefully controlled visits mean that residents and families can continue to enjoy time together, in a safe and protected environment.
You will find our innovative Family & Friends Lounge within every one of our care homes across the UK - find your nearest Hamberley care home today: