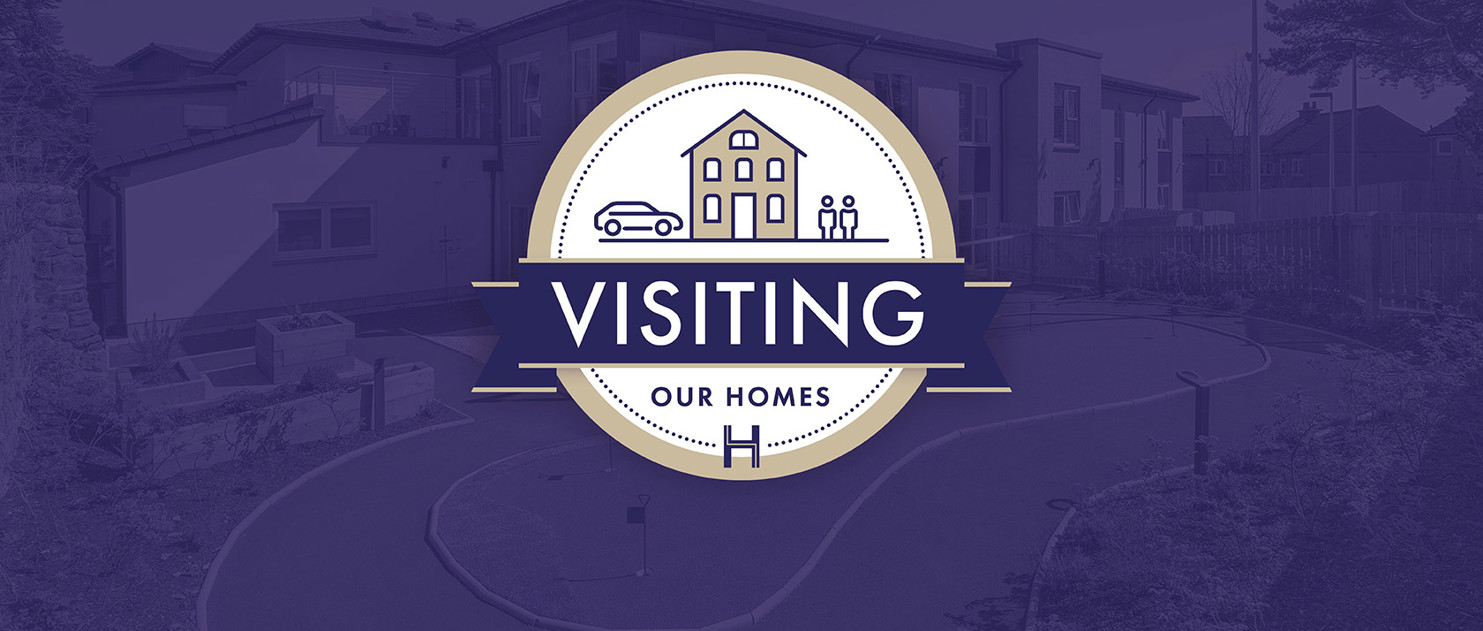 Family & Friends Visits
Following the easing of Government lockdown restrictions, we are delighted to be able to facilitate family visits within each of our care homes across the UK.
Each of our residents is now able to enjoy a face to face visit inside of the home. BBC South Today recently visited our award-winning team in Oxfordshire to find out more about our robust plans to safely welcome back families into our care homes. Watch the full piece here:
Visit Guidance 
In accordance with Government guidance, visits can take place after the designated person has completed a Lateral Flow Device Coronavirus test. Once a negative test is obtained, visitors will be provided with appropriate Personal Protective Equipment (PPE) to wear throughout their visit.
We also ask that visitors complete a temperature check using the thermal scanning technology you'll find in every Hamberley care home.
We were thrilled to welcome one of our first family members back into Nesbit House in Sevenoaks on 8th March. BBC Look East joined us to capture the emotional moment for our resident, family and team – watch the full piece here:
Whilst we actively promote vaccination, and it undoubtedly adds a layer of protection for everyone, it is not our position to only admit people who have been vaccinated and you will not be asked to prove that you have had the COVID-19 vaccination.
Arranging a Visit
In order to facilitate these visits, and to ensure the continued provision of high-quality care for all residents, visitation slots are by appointment only. You can book in your visit by contacting the care home directly. 
The Family & Friends Lounge
In addition to these visits, we are delighted to be able to continue to offer visits in our BBC featured Family & Friends Lounge. Our bespoke suites are specifically designed to provide a warm and comfortable Covid-secure visitation space that allows you to stay close and connected to your loved ones and friends, whatever happens.
Watch our video to find out more about the Family & Friends Lounge here:
The Family & Friends Lounge is a dedicated space where residents can enjoy visits with their loved ones, from within a safe and secure environment. The suites offer the same exceptional features you would expect to find in any Hamberley Care Home, with an innovative Covid-secure design.
Within every lounge you will find a clear floor to ceiling screen which allows visits to take place without the need to wear masks and other forms of PPE. There's no need to worry about not being able to hear each other during your visit because we have installed a state-of-the-art amplification system. You'll be able to laugh, share news and have a good old catch up, just as you normally would, with crystal clear sound.
Plus, there's also no need to worry about having additional contact with the rest of the home. Each lounge is fully enclosed which means visitors can use a separate entrance and exit, so as well as enjoying a private and personal visit, you can rest assured that all our enhanced infection control measures remain in place. 
Our innovative Family & Friends Lounge was recently featured on BBC Look East - watch the full coverage courtesy of the BBC here:
In between each visit the lounge is fully sanitised with our robust cleaning process, ready for the next family to enjoy. The cleaning process includes the use of a nano blue light atomiser to fully sanitise the space.
Each visitor must also complete a temperature check and Health Screening Questionnaire to identify possible COVID-19 symptoms and, if there are no symptoms, the visit can commence.
Staying connected, wherever you are
Along with these regular face to face visits, our award-winning team ensure our residents stay connected with family and friends through regular video calls so that residents and their loved ones can stay in touch, wherever they are.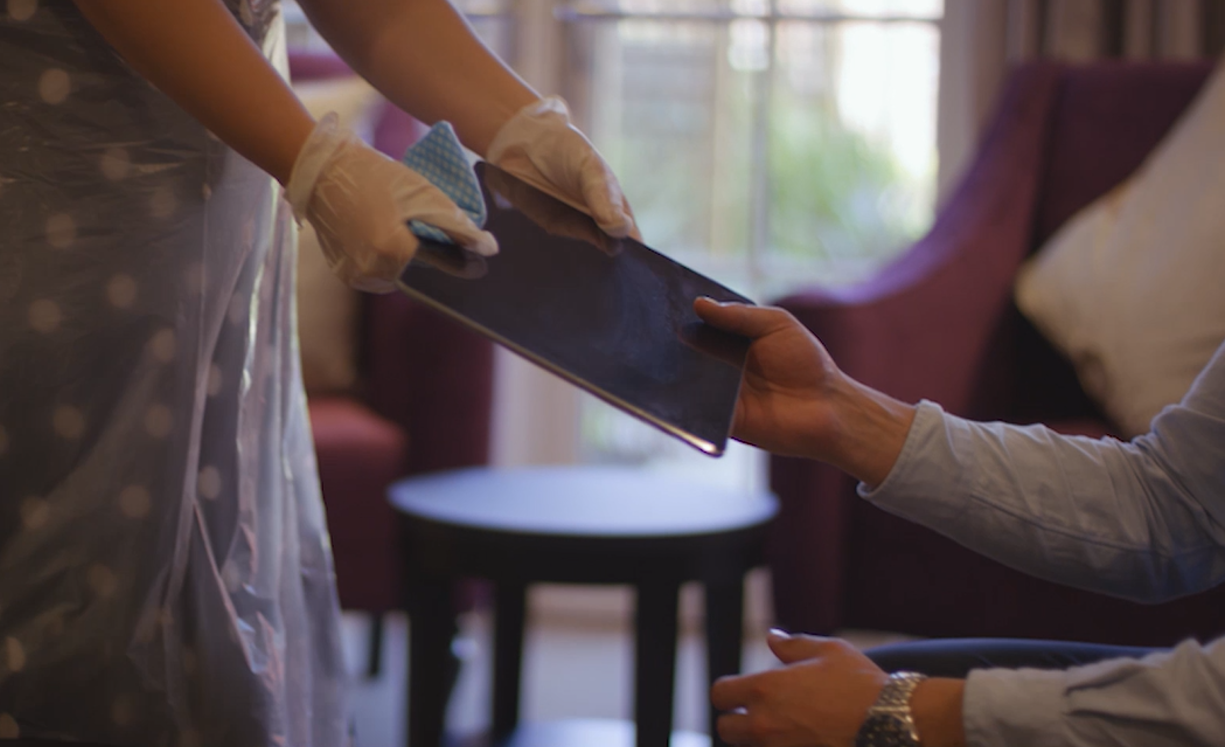 We encourage our residents to make use of our tablets, and for residents who are not familiar with this technology, our Homemakers and Wellbeing & Lifestyle Coaches are always on hand to help run these calls.
We are doing everything we can to ensure our residents stay connected to their loved ones, and our carefully controlled visits mean that residents and families can continue to enjoy time together, in a safe and protected environment. Find out more about your nearest Hamberley care home here: