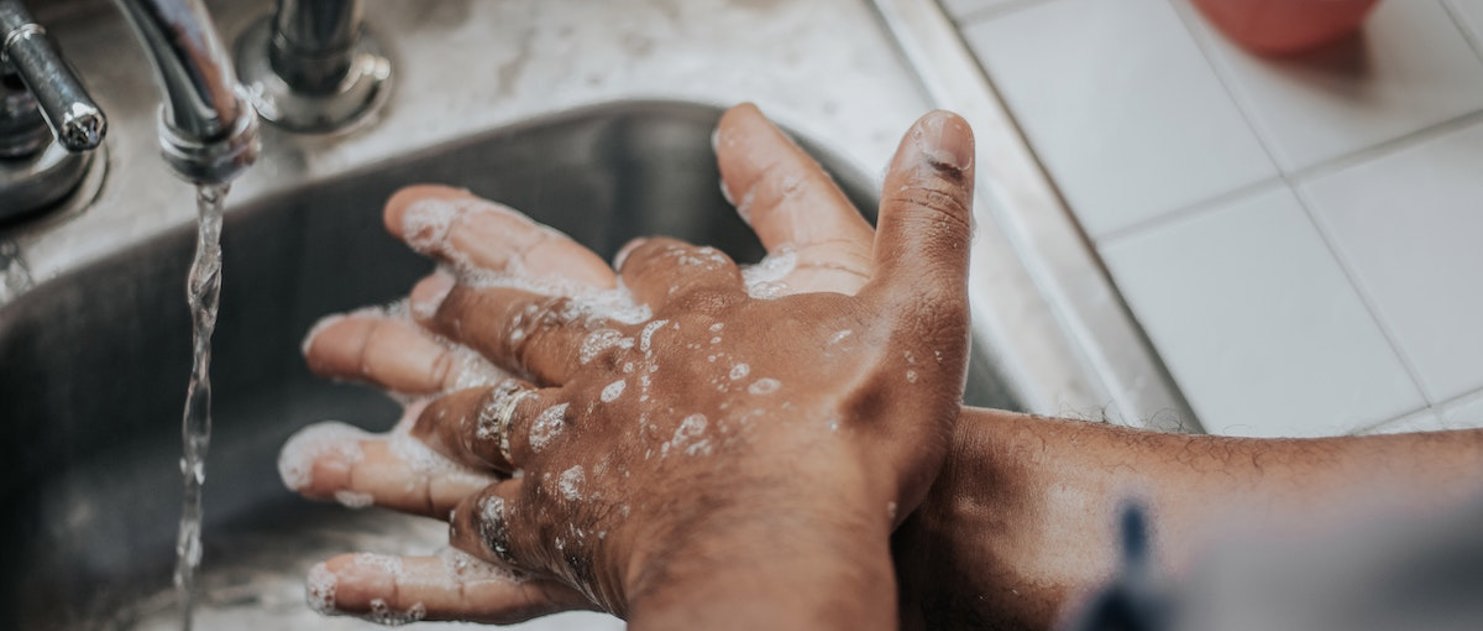 Infection control and what we have learnt from a global pandemic
Coronavirus disease (COVID-19) has highlighted the importance of robust infection control and associated monitoring measures within care homes more than ever before.
Michelle Kudhail, Director of Clinical Excellence of Hamberley Care Homes, talks to us about what the group has learnt through responding to the global pandemic, and how we take those learnings forward to continually improve the standard of care we provide for our residents.
Thanks for speaking with us Michelle. Let's start our chat with the main learning, if you were to take one thing away from responding to the COVID-19 pandemic then what would it be?
Michelle: Well it's hard to just take one main learning as COVID-19 has changed so much in a relatively short space of time. Infection control and hygiene have always been of paramount importance for Hamberley and we are continually reviewing our protocols and procedures so that they are in line with best practice and the latest government guidance.
Well before the Government lockdown, we were able to introduce new measures such as UV Lightboxes to monitor the effectiveness of our handwashing technique. We were also prepared with extra training for all staff – from head office and our support teams, to all our homes and all team members.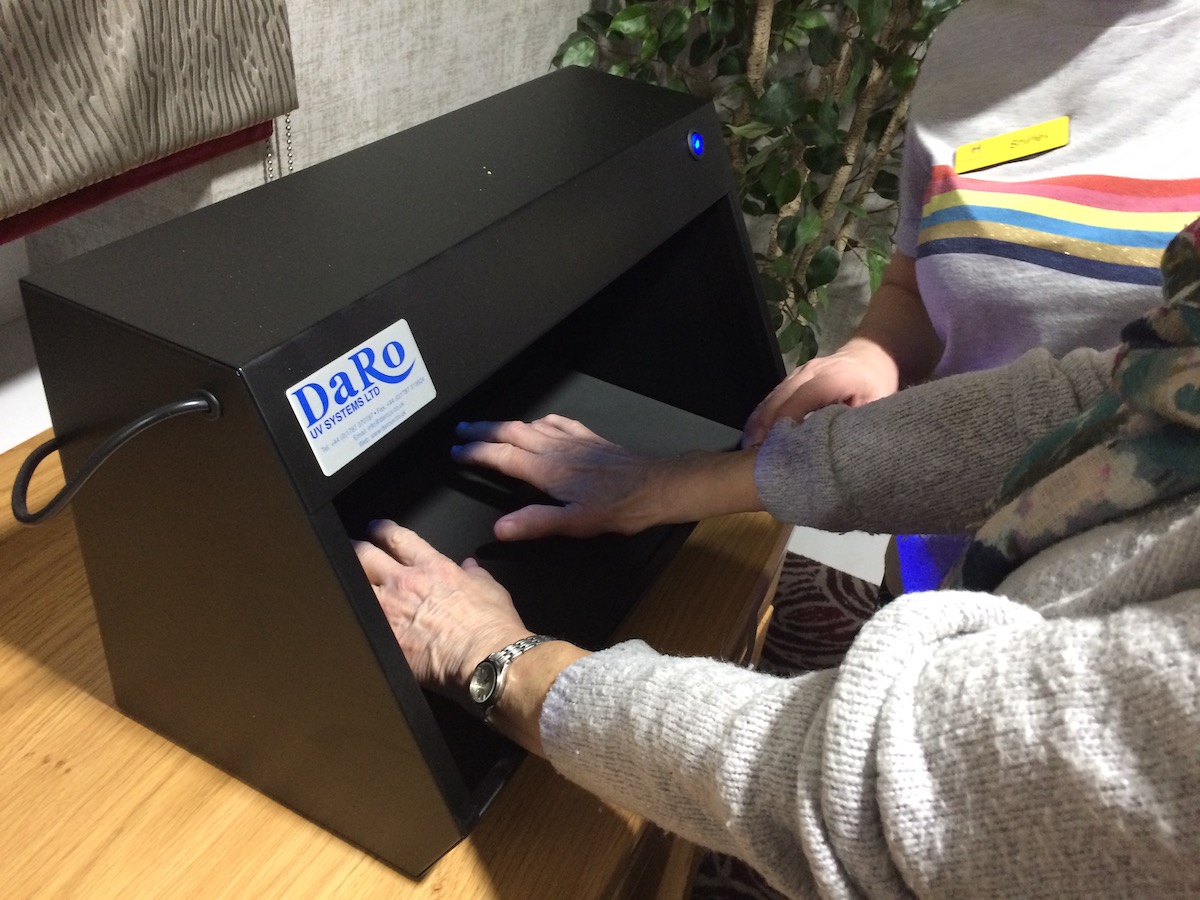 These measures will be sustained long term. The pandemic really brought the importance of infection control into focus and fortunately we were well prepared to respond to such a highly contagious disease.
But if I was to group or collate our learnings into one main point then I think it would be the idea of interconnectedness and how everyone's actions impact someone else, at every level of our organisation.
When you are responding to a potentially deadly disease which can be passed so easily from person to person, person to surface etc, and you can be asymptomatic and still transmit it, it means infection control is only possible through complete team work.  
So we learnt to respond quickly and effectively to COVID-19 through collaboration and ensuring that we implemented the most joined-up approach possible – from our Operations teams ensuring we always had PPE, our Quality team reviewing updated guidelines and providing protocols to facilitate implementation and to our training team making extra resources available to support our staff.
From restricting visits and the incredible sacrifices made by residents and families, finding new ways of keeping in touch, and the huge commitment and dedication showed by our care teams. A comprehensive, joined-up approach is the only way infection control was truly possible.
Using Technology to Respond to COVID-19
And how did the use of technology fit into this collaborative approach?
Technology played a central role - the ability to connect our teams and collate data through tech had a huge influence on our response. Again we were well placed to respond to coronavirus because we already used systems such as Person Centred Software (PCS) and Radar Healthcare, which is a system that helps you manage a culture of quality and compliance by recording specific care data and monitoring trends across the homes.
Having this overview of the group and then the ability to drill down into specific care home data was critical as we were responding to a novel disease with many, many unknowns. This meant that our Quality Assurance Team could work remotely, continually monitoring the situation, and then provide one-to-one support to the homes when they needed it.
And how did technology help the residents' experience during 'lockdown'?
Technology was vital in keeping residents and their families and friends connected and informed about what was happening. We were acutely aware that restricting visits into our homes was a huge sacrifice for everyone and we made sure that we did everything possible to bridge that gap.
From a quality point of view, we ensured that families received regular written communication from our home managers and centrally, from Paul Hill, our CEO, updating them on our COVID-19 response and our policies. And we'll continue to do this – like I said earlier, working collaboratively and keeping everyone informed is the only effective way to respond to a pandemic.
Residents and their families were able to have regular video calls with each other and we used a number of different approaches to this. We made video calls from the private link in the PCS software, or we connected families through Skype, Zoom, WhatsApp and Facetime calls.
We tried to fit in with the tech that the families had access to. As we move forwards out of this pandemic this is something that I want our homes to continue with - many families cannot visit as much as they would like to, so we will continue facilitating video calls as much as possible.
We've also been exploring how tech can support other areas of our resident's wellbeing. In many of our homes, residents that are living with dementia have access to the 'Magic Table' designed by health tech company OMI.
The Mobii interactive projector contains a suite of games that promote social interaction and stimulate the senses of people living with dementia. We're also trialling Exergames at Caddington Grove, which is a technology-based interactive exercise programme that has been clinically designed and can be tailored to each individual resident's needs, with the aim of maintaining their mobility, strength and staying active.  
Care Home Design
Hamberley Care Homes is a growing care group, how has COVID-19 impacted the design of future homes?
It's changed how we use the physical space within our homes. With increased infection control measures this means we have additional needs from the physical building that weren't there before.
We're in a process of continually reviewing how to optimise the space we have to make sure we can provide the safest care possible, for example by adding extra hand-sanitising stations and identifying secure storage areas for the additional supplies of PPE.
We are also exploring future proofing options regarding temperature monitoring and telehealth possibilities. 
Looking ahead, we're also reflecting this understanding within the design and build of our new homes, adding additional entrances to receive deliveries and rooms for unpacking and cleaning deliveries, larger storage for PPE supplies, isolation units and additional hand washing sinks in convenient locations.
Get in Touch