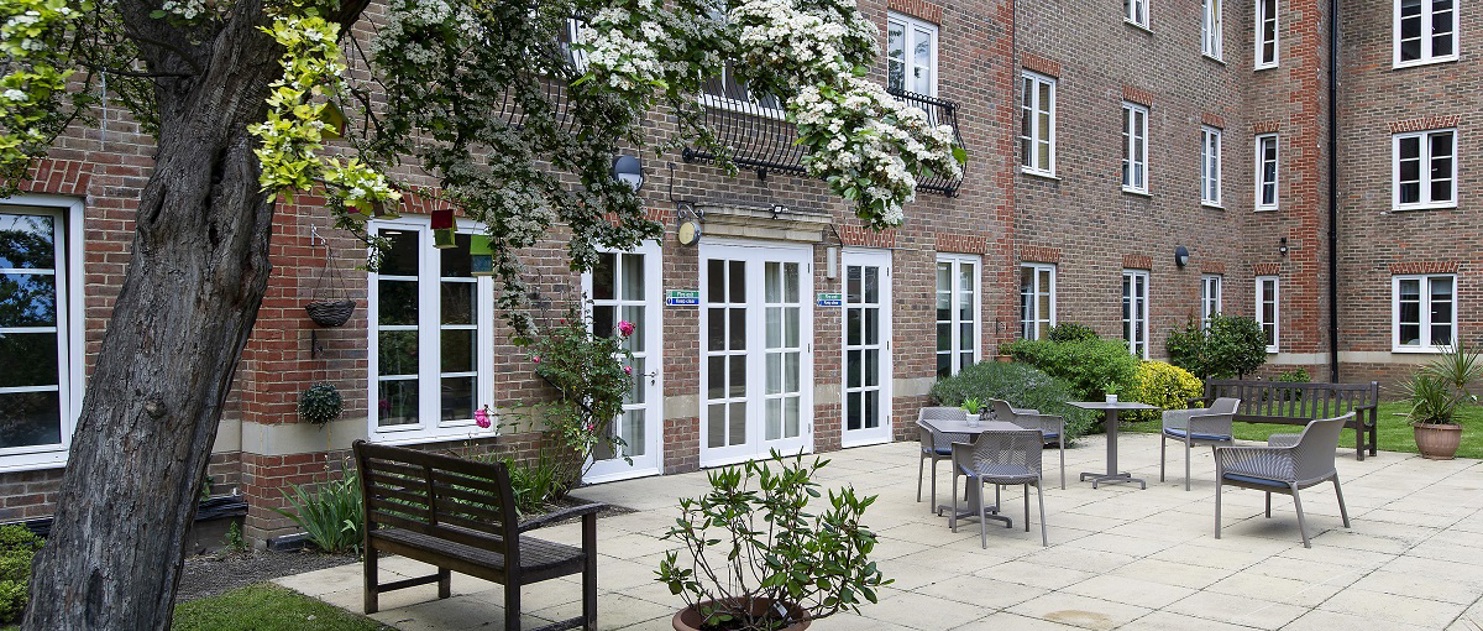 Rosewood House Care Home
The recently refurbished Rosewood House Care Home in East London provides residential, nursing, dementia care and respite breaks for older people.
---
Rosewood House Care Home
82 Redmans Road
Stepney
London
E1 3AG
Welcome to Rosewood House
Our stunning care home in East London offers an exceptional level of care, all from within a luxury environment. 
Part of the award-winning Hamberley Care Home group, Rosewood House is a stunning purpose built care home with a heart, where older people can enjoy life in a welcoming community.
Take a tour of our luxury care home in London
Within Rosewood House you will find all of the exceptional features and facilities you'd expect to find in a Hamberley Care Home:

Luxury residential and nursing care in East London
Our Stepney Green care home is perfectly positioned in a vibrant community. Within our luxury care home you'll find the first class features that really set Rosewood House apart from the standard care homes in Tower Hamlets, from our welcoming café, where you can enjoy a cappuccino with friends and family members to relaxation therapies in our Wellbeing and beauty salon.
In the heart of the East End overlooking the beautiful Stepney Green Park, Rosewood House Care Home is a purpose built care home within a peaceful residential area with superb features that really set the home apart from the standard care homes in East London.
As you step through the doors, you'll first notice the welcoming atmosphere and you'll feel at home immediately. Take a seat in our elegant café and enjoy time with loved ones over a slice of homemade cake. Carefully designed with close attention to design, throughout Rosewood House you'll find vibrant living spaces where you can relax in quiet comfort or enjoy conversation with new friends.
Get in Touch
On the ground floor you will find the garden room which offers the perfect place to read a favourite book, with French doors opening out onto the patio. The landscaped gardens surrounding the home enjoy stunning views of the park, and features a number of seated areas and raised flower beds for our green fingered residents.
Our Wellbeing and Hairdressing Salon offers relaxation treatments and a nail bar for manicures and pedicures.
Upstairs, you'll find beautifully appointed en-suite bedrooms, decorated in a range of contemporary themes that can be personalised to your tastes, so you can feel as comfortable here as in your own home.
Stylish lounges offer a peaceful place to relax with friends, or simply enjoy the views across the grounds and park.
Thoughtfully designed for holistic wellbeing, the Rosewood House gym offers a welcoming space to gently build strength and resistance, with personal guidance and exercise classes to cater to every resident's comfort and capability.​
Specialist Neurological Care Services 
A dedicated neurocare suite within Rosewood House provides care and support for adults of all ages who live with a neurological diagnosis.
Providing specialised care with a focus on reablement and independence, our neurocare services elegantly combine style and function to create an environment of comfort, possibility and potential.
The 30-bed neurocare suite has been developed to meet the unique needs of residents with neurological conditions. Team members include Registered General Nurses, Mental Health Nurses and specialist carers, with therapeutic provision provided by physiotherapists and occupational therapists.
A neurological diagnosis can cover a wide range of specific conditions with an even wider range of symptoms. Our dedicated neurocare suite provides specialist care and therapeutic treatments for people affected by neurological disorders, including:
Neurodegenerative (Progressive) Conditions, including Motor Neurone Disease, Multiple Sclerosis, Huntington's Disease, brain tumours and Parkinson's disease.
Sudden Onset Conditions, including traumatic brain injury and acquired brain injury. These injuries can be sustained through trauma, lack of oxygen to the brain, stroke, tumours, viruses or infections.
Early-onset Dementias, including Pick's disease, Frontotemporal Dementia and Korsakoff's Syndrome.
Neuro-palliative / End of Life Care for people with a neurological diagnosis.
The services provided are unique to East London, allowing people with very complex needs to be cared for in the community – closer to friends and family.
You can download a copy of our brochure with all the details about Rosewood House Neurocare here: 
A detailed overview of Hamberley's specialist neurocare provision can be found here.
Contact us to find out more about our specialist neurological services:
Get in Touch
Part of the local community in East London and Stepney Green
Easily accessible for those looking for care homes in East London, with Whitechapel to the west, Mile End to the east, and Bethnal Green to the northwest, Rosewood House in Stepney Green is an active part of the vibrant inner London communities of Mile End, Limehouse and Shadwell.
Stepney Green Underground Station on the District and Hammersmith & City lines is a short walk away, providing swift access to the heart of London and the home is served by the 25, 205, and 339 bus routes. Visitors are always welcome and there is ample parking space available within the grounds of the home. Whether you're visiting loved ones or exploring the neighbourhood, our location ensures convenience and connectivity at every turn. 
Residents regularly enjoy outings and visits to nearby attractions, shopping expeditions and day trips. Stepney Green Park lies right on our doorstep, and is a wonderful green oasis for walks and relaxation. 
The home hosts regular events, including animal therapy, music and arts activities and themed nights, including Pie and Mash night - a firm favourite.  
Experience Rosewood House Care Home and take the next step
Looking for luxury care homes in East London? See the difference at Rosewood House - it could be the right care home you've been waiting for. 
We are delighted to welcome you and your family to visit Rosewood House and see why it's the best of all East London care homes.
We understand that a transition into a care home can be challenging, so we do everything we can to cultivate a relaxing, warm environment and get to know each of our new residents. It's about supporting a person's future by learning all about their past.
Please contact our team to book your visit, request further information on weekly fees, and discuss any questions you may have about finding East London care homes.
Get in Touch
QUESTIONS ABOUT CARE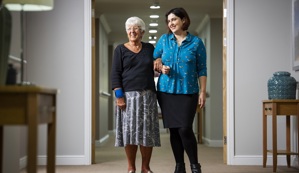 What training do your staff receive?
All members of our team are given the training and support needed to help them provide the highest standards of care. 
In addition to the statutory training that all care workers have to complete, we also ensure our staff receive bespoke Hamberley specific training in areas that we feel will help staff to provide an outstanding care experience.
Can I decorate my room?
This is your home and we want it to feel like just that, so you are free to personalise your ensuite bedroom or private suite. 
If you want to make significant alterations then we may ask for a retained fee to return the room back to its original state once vacated. This is something you can discuss with our Regional Community Relations Lead.