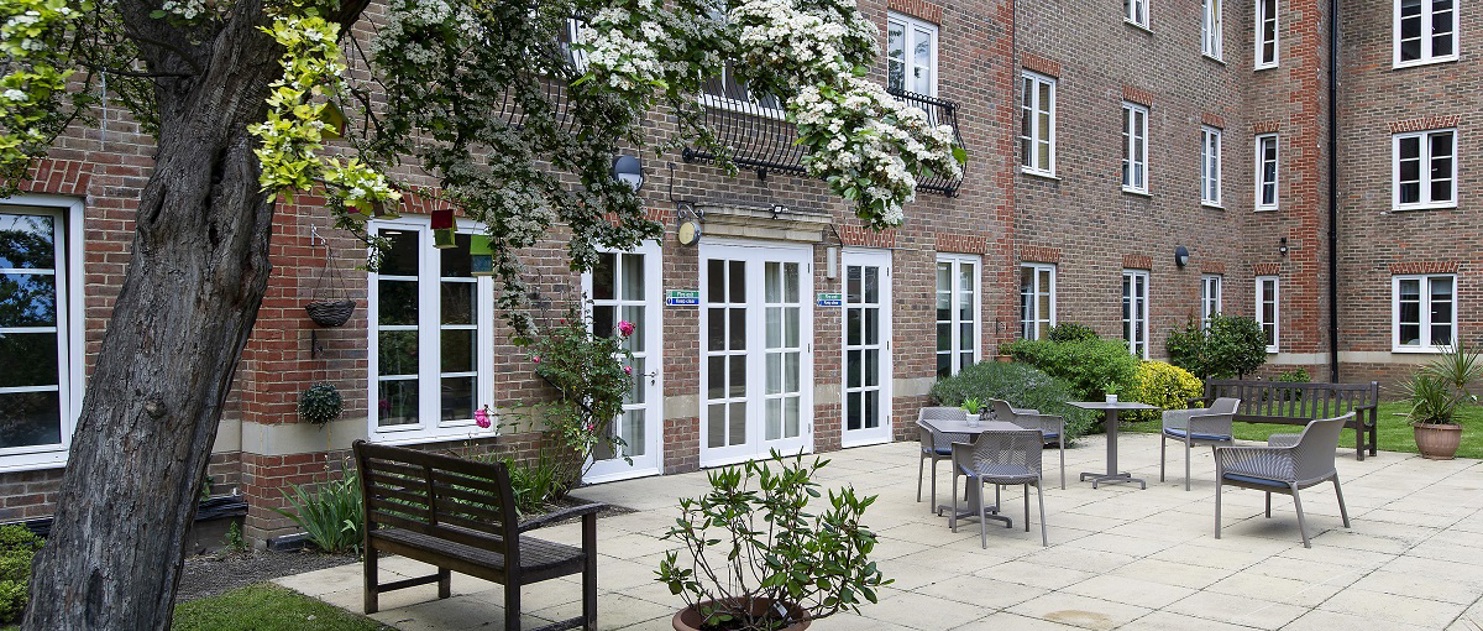 Hawthorn Green Care Home
Situated in the heart of London with stunning views of the city, Hawthorn Green provides residential, dementia and nursing care for the older community, and a range of specialist neurological services.
---
Hawthorn Green Care Home
82 Redmans Road
Stepney
London
E1 3DB
Welcome to Hawthorn Green. Our care home offers an outstanding level of care within a luxury environment. Take a virtual tour of our stunning care home today:

Keeping you safe
Keeping our residents safe, well and connected with their family and friends is our number one priority. The enhanced infection control measures we have in place go above and beyond industry standards, and we are delighted to be able to facilitate face to face family visits within our care home, alongside visits within our exclusive Family & Friends Lounge, as featured by the BBC.
Within our luxury care home you will find all of the exceptional features and facilities you'd expect to find in a Hamberley Care Home:
Spacious en-suite bedrooms, beautifully appointed in a range of themes
A hair and beauty salon offering a range of hairdressing and beauty treatments 
Bright living spaces for socialising across all floors
A themed activity room for our residents to pursue their hobbies and interests, and enjoy the entertainment and special events which take place within the home
A garden room where residents can enjoy a coffee and a slice of homemade cake with family and friends
Beautifully landscaped gardens overlooking the park, with spectacular views of the London skyline
The team at Hawthorn Green provide care and support for residents with a range of care needs, including dementia, nursing, nursing dementia and palliative care, as well as short breaks. Within Hawthorn Green you will also find our suite dedicated to providing specialist neurological care. 
The suites within the home benefit from a spacious lounge diner with spectacular views of the surrounding area. Our resident chef serves a choice of well balanced and wholesome meals designed around the preferences of our residents, catering to a range of dietary requirements. 
At Hawthorn Green you will find a combination of fun and therapeutic activities. Our aim is to support residents to continue to enjoy all of the hobbies, interests and social activities that are important to them.
On the ground floor you will find the garden room which offers the perfect place to read a favourite book, with French doors opening out onto the patio.
The spacious garden which surrounds the home enjoys stunning views of the park, and features a number of seated areas and raised flower beds for our green fingered residents.
Visitors are always welcome - you can reach Hawthorn Green by car, with ample parking space available within the grounds of the home. Stepney Green Underground Station is also just a short walk away.
Within our London home you will find a homely environment where residents can enjoy fulfilled lives as part of a vibrant community.
Specialist Neurological Care Services – Park View Neurocare
A dedicated neurocare suite within Hawthorn Green - Park View Neurocare - provides care and support for adults of all ages who live with a neurological diagnosis.
Providing specialised care with a focus on reablement and independence, Park View Neurocare elegantly combines style and function to create an environment of comfort, possibility and potential.
The 30-bed neurocare suite has been developed to meet the unique needs of residents with neurological conditions. Team members include Registered General Nurses, Mental Health Nurses and specialist carers, with therapeutic provision provided by physiotherapists and occupational therapists.
A neurological diagnosis can cover a wide range of specific conditions with an even wider range of symptoms. Our dedicated neurocare suite at Park View Neurocare provides specialist care and therapeutic treatments for people affected by neurological disorders, including:
Neurodegenerative (Progressive) Conditions, including Motor Neurone Disease, Multiple Sclerosis, Huntington's Disease, brain tumours and Parkinson's disease.
Sudden Onset Conditions, including traumatic brain injury and acquired brain injury. These injuries can be sustained through trauma, lack of oxygen to the brain, stroke, tumours, viruses or infections.
Early-onset Dementias, including Pick's disease, Frontotemporal Dementia and Korsakoff's Syndrome.
Neuro-palliative / End of Life Care for people with a neurological diagnosis.
Download a brochure with all the details about Park View Neurocare here.
The services provided by Park View Neurocare are unique to East London, allowing people with very complex needs to be cared for in the community – closer to friends and family.
A detailed overview of the specialist neurocare provision can be found here.
Contact us to find out more about our specialist neurological services:

Enquiry Form
QUESTIONS ABOUT CARE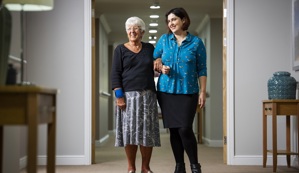 What training do your staff receive?
All members of our team are given the training and support needed to help them provide the highest standards of care. In addition to the statutory training that all care workers have to complete, we also ensure our staff receive bespoke Hamberley specific training in areas that we feel will help staff to provide an outstanding care experience.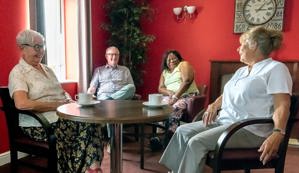 Can resident's rooms be decorated?
Yes. This is your home and we want it to feel like just that. If you want to make significant alterations then we may ask for a retained fee to return the room back to its original state once vacated.